Millicom, Cablevideo and Schurz Communications Join the CableLabs Family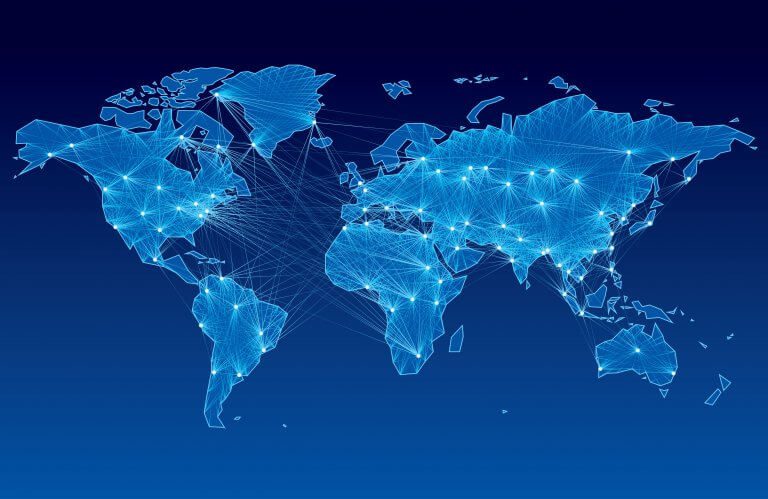 Welcoming a new company to the CableLabs family always makes for an exciting day here at the office. Today, we'd like to introduce you to not one but three of our newest members:
Millicom, one of the leading providers of cable, mobile and high-speed broadband services in Latin America
Cablevideo, a local Argentinian TV and Internet provider
Schurz Communications, a privately held company that owns a variety of regional U.S. broadband and cloud service providers
Millicom: A Company on a Mission to Help Growing Economies Reach Their Full Potential
Millicom operates under the TIGO brand in nine Latin American countries—Bolivia, Colombia, Costa Rica, El Salvador, Guatemala, Honduras, Nicaragua, Panama and Paraguay—building the digital highways that connect people, improve lives and develop communities. Millicom is driving connections that matter through the rapid expansion of its Hybrid Fiber Coax (HFC) and mobile networks with more than 147,000 km of fiber and a reach of 30 million households.
Passing more than 11 million homes today, Millicom's 3.3 million HFC customers enjoy a variety of digital video services, including advanced personalization and viewing recommendations, together with high-speed broadband.
On the mobile front, Millicom's 4G/LTE networks serve 37.2 million mobile customers. The company is now focused on converging its cable and mobile services, which would allow Millicom to deliver more compelling data-centric products to its rapidly growing customer base.
Cablevideo: Small Company with a Big Heart
Cablevideo began servicing the Santa Fe area of Argentina in the mid-1980s and has since expanded to Santo Tomé, Coronda, and other neighboring provinces. For the majority of Santafesinos, Cablevideo is synonymous with cable television, offering hundreds of channels, including on-demand and premium channels like HBO, as well as high-quality, reliable broadband Internet to local homes and businesses. Cablevideo also owns and produces content for three local channels that enjoy very high viewership among local residents.
Recently, Cablevideo has started to expand its operations outside Santa Fe and its provinces, laying fiber in areas such as Recreo that have never had cable or Internet. Because it is a local provider, Cablevideo is deeply embedded in local communities. Besides providing a variety of entertainment options, Cablevideo also offers job opportunities to local residents and free services to neighboring schools, nursing homes and hospitals. In June 2018, in preparation for the first winter cold in Argentina, Cablevideo joined forces with a local radio station to gather 5,000 blankets for 1,650 families who live in tin huts—proof that business is not always just about the bottom line.
Schurz Communications: A Family Business That Values Meaningful Connections 
Schurz Communications can trace its roots to 1872, when Alfred B. Miller and Elmer Crockett founded a local Indiana newspaper called the South Bend Tribune. Schurz got into the cable business in 1968 in Hagerstown, Maryland, and owns four other locally operated broadband companies in Arizona, Iowa, Minnesota and Vermont that offer video, high-speed Internet and voice services to neighboring communities. Operating HFC, GPON and EPON networks, Schurz is providing advance digital services to more than 200,000 revenue-generating units (RGUs).
In addition to its highly successful broadband operations, Schurz is focused on the technology of information sharing, which safely facilitates human and geographic connections on a global scale. Through Otava, Schurz provides world-class cloud, colocation, data protection, disaster recovery, security and other professional services solutions to thousands of customers around the world. Schurz understands the value of data and is committed to protecting it in the cloud.
CableLabs Membership: Where Local Meets Global
Now that Millicom, Cablevideo, and Schurz have joined our ranks, they have access to our global CableLabs community that strives to achieve alignment and adoption of common technologies. Plus, they can take advantage of many members-only resources, such as:
Exclusive access to our quarterly R&D reports, competitive assessments of innovation focus areas and more
An invitation to members-only global events, plus other industry conferences, such as CES, where members share insights and best practices
A behind-the-curtain look at the latest innovative research not yet available to the general public
An opportunity to participate in working groups that drive industry standards in fiber, security, mobile, virtual networking and other innovative fields
Access to state-of-the-art development and testing facilities for next-generation technologies
If you're interested in becoming a CableLabs member and would like more information, please contact us by clicking the link below.