Kyrio NFV Interop Lab: Powered by SNAPS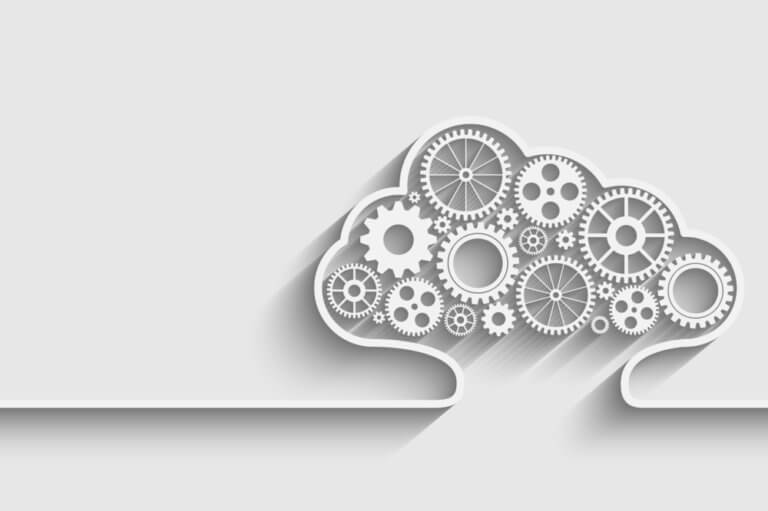 On Dec. 14, 2017, CableLabs released two new open source projects, SNAPS-Boot and SNAPS-OpenStack. SNAPS, which is short for SDN/NFV Application Development Platform and Stack, is an open source platform with the following objectives:
Speed development of cloud applications
Facilitate collaboration between solution providers and operators
Ensure interoperability
Accelerate adoption of virtual network functions and platform components.
In this post, we explore some of the synergies between the SNAPS projects and the Kyrio NFV Interop Lab.
Background: Delivering on the NFV Promise
The Kyrio NFV Interop Lab is designed as an open, collaborative system integration environment where multiple solution providers can work together in a neutral setting to develop concept systems and then showcase them to the operator community.
At last year's Summer Conference, we displayed proof-of-concept systems demonstrating orchestrated deployment of SD-WAN with firewalling and LTE to WiFi call hand-off over a D3.1 R-PHY access network connected to a virtual CCAP Core and a virtual mobile core.
These technologies are fundamental enablers for converged networks composed of virtualized network functions running on virtual network cores. The SD-WAN, firewall and mobile calling use cases represent a significant opportunity for operators to offer efficient, flexible and agile services to their customers.
The systems were envisioned and designed by Kyrio NFV Lab sponsoring partners, integrated at CableLabs, and demonstrated at the CableLabs Summer Conference. They remain on display in the Kyrio NFV Lab in order to provide operators with ongoing access to the systems and to enable solution providers to continue development of new functions and features. Further system details are available in this webinar.
Running on Open Source: The Way of the Future
Kyrio NFV Lab systems are designed by lab sponsors using a variety of hardware and software components. However, open source software and generic commercial-off-the-shelf (COTS) hardware are the preferred environment for operators. To that end, SNAPS has been developed to provide a cloud environment that is freely available to operators and developers, based on and synchronized to OPNFV OpenStack, one of the world's largest open source projects delivering cloud software.
Project code is publicly available and located here:
SNAPS-Boot: Automates the imaging and configuration of servers that constitute a cloud.
SNAPS-OpenStack: Automates the deployment of the OpenStack VIM on those servers.
Together they provide a powerful method for creating a standard development and testing environment.
For details on project objectives, timelines and participation contact Randy Levensalor, the SNAPS project lead. 
The Mobile Call Hand-off system mentioned above was built on a beta version of SNAPS, based on Newtown OpenStack. New systems in the Kyrio NFV Lab are running on the public release of SNAPS, based on Pike OpenStack. OpenStack synchronization is a key benefit for operators, solution developers and interop testing.
Kyrio NFV Lab: Taking the Next Steps
New system development planned for the next two quarters include orchestration of multi-vendor software firewalls and orchestration of a virtual CCAP Core.
Latest generation Intel COTS servers have arrived featuring dual Xeon 6152 CPUs (44 cores/host), 364 GB RAM, four 1 TB SSDs, plus two 250 GB SSDs and multiple 40/10 Gbs NICS.
Evaluation is underway to determine data throughput under various BIOS settings, using select versions of Linux. Work is also underway to measure power consumption baselines under various load conditions.
A stable, well-characterized hardware/software platform is the foundation of the Kyrio NFV Lab's work toward evaluation of SDN/NFV component interoperability, and Virtual Network Function on-boarding. The main questions operators will ask when considering trial or deployment of a virtual application will be:
"Does it work as designed?"
"Does it interoperate with other elements in my environment?"
"How easy is it to deploy?"
These are the questions that the Kyrio NFV Lab, working over the SNAPS platform, will consider on behalf of the operator community. The faster we can answer "Yes", "Yes" and "Very", the faster the ecosystem will advance, the faster operators will adopt, and the faster customers will have access to newer and more reliable services. Stay tuned for progress updates from the Kyrio NFV Interop Lab - powered by SNAPS.
For further information or Kyrio NFV Lab programs and participation opportunities:
Email: Robin Ku, Director Kyrio NFV Lab
For further information on SNAPS and open source software development:
See Broadband Technology Report's article and Randy Levensalor's blog post "CableLabs Announces SNAPS-Boot and SNAPS-OpenStack Installers" 
Email: Randy Levensalor, Lead Architect Application Technologies
For CableLabs members:
Attend the Inspir[ED] NFV workshop February 13-15, in Louisville CO, for business and technical track sessions and access to all demo systems.