Join Us at CableLabs® Envision Vendor Forum 2021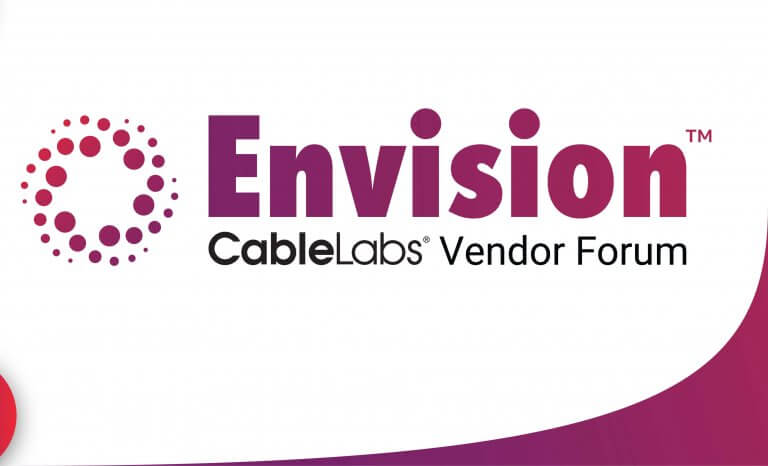 Over the years, CableLabs Envision Vendor Forum has become a platform for collaboration between our industry's leaders and innovators. More than just a meeting of the minds, it is an event where cable operators and industry vendors can compare common problems, align strategies and forge a path forward toward a better future—together. Our next Envision Vendor Forum, scheduled for September 23-24, will focus on Optical and Hybrid Fiber-Coax (HFC) technologies. It is also completely virtual and free.
What's on the Agenda
We'll take a few hours each day to dive deeper into the future of optical and wired technologies, covering the next-generation Passive Optical Network (PON) architectures, DOCSIS® 4.0 technology, Coherent PON and other HFC solutions. We will discuss how these technologies dovetail into wired-wireless convergence, identify the challenges surrounding current and future government broadband policies, and share our CableLabs innovation roadmap—along with a timeline for upcoming specification releases—with our operator and vendor communities.
From a cable technology perspective, there is no single path that will work for every operator. Depending on each operator's HFC architecture, vision and goals, there are multiple paths for delivering next-generation service offerings. Our goal at Envision is to help operators and vendors de-risk their planning activities by providing a community forum that proactively spotlights emerging technological paths and encourages community discussion devoid of the pressure from outside participation.
The virtual event will consist of panel discussions and presentations, with multiple opportunities to ask questions. 
Who's Invited
CableLabs Envision Vendor Forum is best suited for decision-makers, including executives, senior technologists and strategists on both the cable operator and the vendor side, who are leading the development and implementation of next-generation technologies and services in their respective areas.
This event is closed to journalists and analysts.
The Details
When: September 23-24, 2021, 9:00-11:30 a.m. MDT on both days.
Where: Virtual
How much: FREE. Each person must register separately with their company email by September 20, 2021.