Join CableLabs Experts at Light Reading's Annual Cable Next-Gen Conference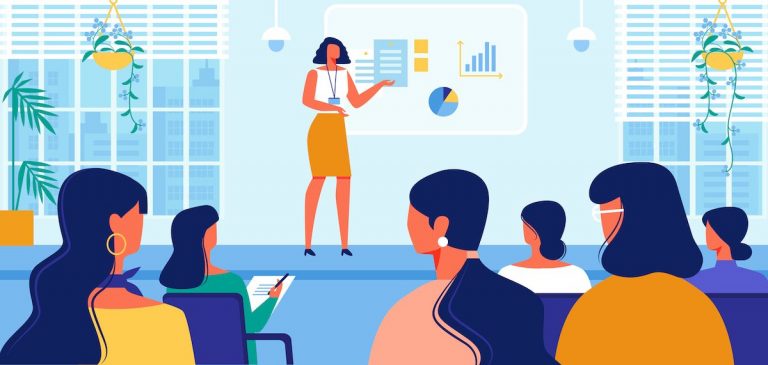 The 15th annual Cable Next-Gen Technologies & Strategies conference is kicking off today, and we are excited to connect with our colleagues throughout the cable industry to discuss opportunities and challenges in a post-pandemic era.
We believe it is important that stakeholders throughout the cable industry hear about the latest and greatest trends and developments in cable, broadband, wireless and related technologies so that they can be leveraged to keep ahead of the curve.
The free two-day online event is where industry experts will gather to discuss technologies and platforms shaping the cable space, examining how operators can adapt to the rapidly changing market while maintaining the seamless delivery of existing services that customers have come to demand.
This year's conference will cover a myriad of timely topics, including the following:
Next-gen PON
Network virtualization
Fiber-to-the-premises (FTTP) builds
5G
Mobile spectrum
Wi-Fi 6
Smart homes
Power grids
Edge computing
Consumer tech trends
The incredible roster of invited speakers includes leaders and technical experts from Comcast, Charter Communications, Cox Communications, SCTE, the Consumer Technology Association and many others. More so, six speakers from CableLabs will join the conversation to discuss the role that broadband technology is currently playing and will continue to play in the future. Let's take a look at what attendees can expect to hear from CableLabs at Cable Next-Gen 2022.
Prepping for DOCSIS 4.0 — Tuesday, March 15 1:15–2:30 p.m.
During this panel discussion, panelists — including Doug Jones, principal architect at CableLabs — will dive deep into how cable operators and vendors are preparing for the future. DOCSIS 4.0 technology provides optionality for boosting bandwidth capacity and delivering multi-gig speeds. This session will delve into where the industry stands with prep, including lab and field trials, equipment development and spectrum upgrades.
Wising Up with Wi-Fi 6 — Tuesday, March 15 1:15–2:30 p.m.
This panel discussion will see John Bahr, principal architect, wireless R&D at CableLabs, join industry experts from Altice USA, Incognito, Plume and Schurz Broadband Group to explore how cable operators can play a bigger role in managing today's smart homes. Connected smart home products are surging in growth, which means consumer demand for more bandwidth is exploding and the congestion of the home Wi-Fi network is mounting. This session will tackle how operators can leverage their in-home networks to create and support promising new smart home services and boost their average revenue per user by deploying Wi-Fi 6, AI, cloud and other new technologies and tools.
Enabling Mobile for Cable Operators — Tuesday, March 15 2:45–3:00 p.m.

What will be required for the cable industry to thrive in the mobile ecosystem? We believe it is a number of things such as access to spectrum, network architectures that leverage existing HFC infrastructure and common frameworks for convergence. Join David Debrecht, vice president of wireless technologies at CableLabs, as he touches on these aspects; and don't miss hearing more during the panel discussion "Finding Cable's Mobile Mojo."
Delivering the DAA Difference — Tuesday, March 15 3:00–3:45 p.m.
With the cable industry increasingly adopting distributed access architecture (DAA) technology to move key functions and equipment from the cable headend to the HFC access network, a question has arisen: How much difference is the new technology making? This panel — which includes Jon Schnoor, lead engineer, wired technologies at CableLabs — will look at cable's growing DAA deployments and the lessons learned in the field thus far. Are Remote PHY and Remote MAC/PHY enabling more advanced services and more efficient operations? Has CableLabs' Flexible MAC Architecture (FMA) specification leveled the playing field between the two main DAA variants? This discussion will highlight best practices for getting the most out of DAA, DOCSIS technology and the rest.
Finding Cable's Mobile Mojo — Tuesday, March 15 3:00–3:45 p.m.
As a key part of their product bundles, cable operators are increasingly embracing mobile service. With the Federal Communications Commission recently auctioning Citizens Broadband Radio Service (CBRS), C-band and mid-band spectrum licenses for 5G services, operators are curious how to use their new wireless holdings to expand their reach, converge their networks and deliver new services like fixed-wireless access. This panel discussion, which includes David Debrecht, will assess the opportunities and challenges that 5G and wireless/wireline convergence present the cable sector — and how they factor into the industry's mobile and broadband plans.
Good Optics: Pumping PON's Power — Wednesday, March 16 11:55 a.m.–12:40 p.m.
What role will PON play in cable's future? PON's role is now growing well beyond FTTH, but DOCSIS will not disappear any time soon. With operators steadily putting more fiber in their HFC plant, PON's support for enterprises, xHaul transport and smart cities makes the network system a solid alternative transmission method for the cable industry. Featuring Curtis Knittle, CableLabs' director of optical technologies, this panel discussion will evaluate PON's role in the future of cable, how cable companies should evaluate PON's next-gen capabilities, the operational advantages of PON versus coaxial cable and much more.
Making Access More Coherent — Wednesday, March 16 2:15–2:30 p.m.

Optical technologies have come a long way in the past 20+ years, allowing service providers to offer ultra-high capacities suitable for meeting current subscriber demands. Are we nearing a leveling-off point, or will capacities continue to increase? How will the access network evolve over the next 20 years? Join Dr. Curtis Knittle, vice president of wired technologies at CableLabs, to hear more about the future of optical access.
Getting Edgy with Edge Computing — Wednesday, March 16 2:45–3:30 p.m.
Edge computing is one of the technology industry's hottest buzzwords. Today, companies of all shapes and sizes are trying to bring powerful internet functionality as close to users at the edge of their service networks as possible. Consequently, cable operators and tech vendors are now exploring the potential value edge computing can deliver as they aim to develop and deliver next-generation, low-latency connectivity services. Randy Levensalor, principal architect at CableLabs, will join this panel discussion to discuss where the cable space stands in the pursuit of edge computing, the challenges that still need to be overcome and the industry's emerging edge compute plans.
To better understand these key topics and how cable will succeed in the post-pandemic world, join us online for the annual Cable Next-Gen Technologies & Strategies conference. Preregister for Cable Next-Gen, we'll see you there!