Join CableLabs as a part of Tek Stadium™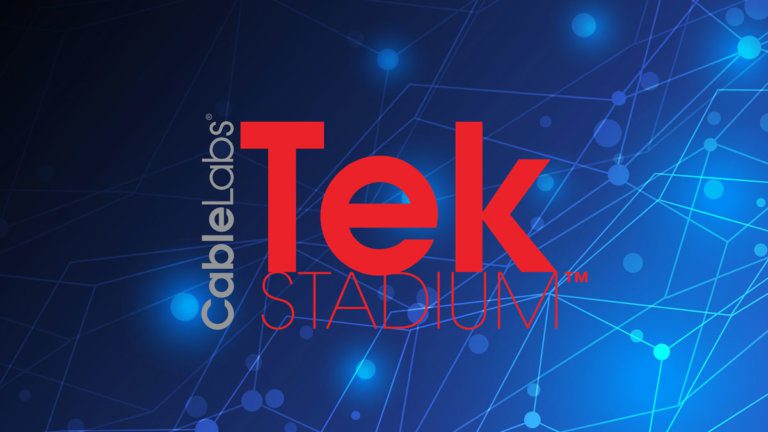 CableLabs Tek Stadium 2015 will form an integral part of NCTA'S INTX – the Internet & Television Expo — to be held May 5-7 in Chicago at The McCormick Center. We encourage you to be a part of this new destination for the digital economy.
Tek Stadium is an educational and technical exhibit designed to showcase the technology, products, services, and applications that enrich the digital universe.
With 6470 square feet of booth space, offering demo space and VIP booth tour access, CableLabs will host more than 30 demonstrations covering a wide range of areas including video, broadband, wireless, the internet of things, security and much more. Tek Stadium is your opportunity to be a part of the larger INTX.
Top Reasons why you should join us at Tek Stadium 2015
A turnkey solution for your business including booth design, setup and connectivity
Tours of Tek Stadium by industry executives, analysts, and government & policy officials to raise awareness of your business to key audiences
A crossroads for media interactions
Private meeting rooms for you to greet your target customers in a professional setting
CableLabs web and social media presence to amplify activities at Tek Stadium throughout and after the event
Join Amdocs, Envivio, ESRI, Front Porch, Irdeto, JetHead Development, S3 Group, Zodiac Interactive, just to name a few, for exposure to top companies and influential players in the industry and beyond!
We look forward to seeing you in Chicago.
Visit TekStadium for more information on what Tek Stadium can do for your business, or contact Wayne Surdam with any questions.