Immersive Media Experiences Reaches New Milestones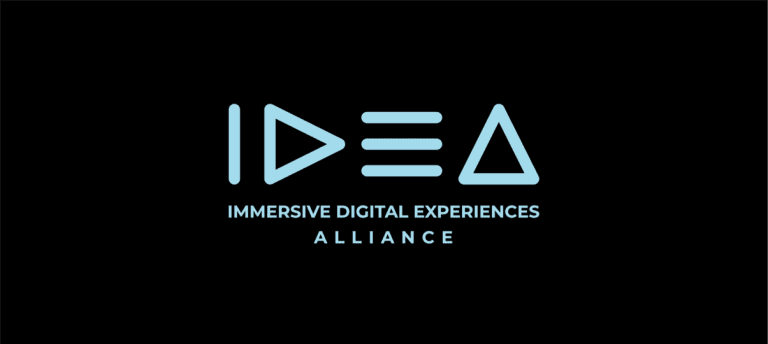 In April this year, CableLabs joined Charter Communications, Light Field Lab, OTOY, Visby, and Cox Communications to establish the Immersive Media Experiences Alliance™ (IDEA). The primary purpose of this endeavor is to develop a set of royalty-free standard specifications for immersive media formatting and distribution. This month, several significant milestones were achieved:
IDEA released its first set of draft specifications for public review,
CableLabs hosted the Light Field and Holographic Display Summit, and
IDEA demonstrated the first Immersive Technology Media Format™ (ITMF) content across multiple display types
IDEA Releases Draft Specifications
Based on OTOY's ORBX format, the Immersive Technology Media Forma (ITMF) is a display-agnostic interchange format for conveying light field imagery to a variety of display types, including light field displays. IDEA has released three draft specifications so far to document this media format: the Scene Graph Specification, the Container Specification and the Data Encoding Specification. As noted, these are draft specifications and there is still work to do in the areas of display profiles, live action capture and representation, as well as media-aware network streaming.  We encourage interested stakeholders to join IDEA and help shape the future of immersive media.
CableLabs Hosts the Light Field and Holographic Display Summit
This year's Light Field and Holographic Display Summit, produced by Insight Media, was hosted by CableLabs in Louisville, Colorado in early October. The two-day event covered not only display technology but the entire light field and holographic ecosystem. CableLabs, as a founding member of IDEA, is very interested in facilitating the acceleration of this ecosystem and envisions the 10G cable network technologies will enable the delivery of holographic experiences to consumer's homes.
The agenda was full of many interesting sessions and thought-provoking panels representing 22 different companies in this space, including talks from these IDEA founders:
Pete Lude, Chairman of IDEA and CableLabs IDEA Board Director, provided an overview of Light Field Immersive Media and an introduction to the Immersive Digital Experiences Alliance.
Jon Karafin, CEO of Light Field Lab, presented an overview of the latest developments in light field display technologies.
Ryan Damm, CEO of Visby, discussed how to get real-world footage onto these next-gen displays.
Jules Urbach, CEO of OTOY, addressed synthetic media development and formats.
Curtis Knittle, VP of Wired Technologies at CableLabs, discussed how cable 10G networks are evolving to carry light field data.
The takeaway from the summit was that there is significant activity, interest, and exciting developments in this space, both for commercial as well as military applications. As we heard Tony Werner, President of Comcast, exclaim during the most recent SCTE CableTec Expo General Session, "Holographic displays are coming sooner than we may think"! Comcast, along with Liberty Global Ventures, Samsung, Verizon Ventures, and others were recently part of a $28 million round of funding raised by Light Field Lab.
IDEA Demonstrates First ITMF Content Across Multiple Display Types
One of the main objectives of the IDEA Immersive Technology Media Format (ITMF) is to make it display-agnostic so that it can be created and stored in one format and rendered out to support multiple types of displays, including traditional 2D flat panels, virtual reality head-mounted displays, and glasses-free light field displays. Only months after IDEA was launched, members of IDEA demonstrated this concept with content created in the ITMF format and played out on an Oculus Go VR headset, a standard 2D television, and a 3D TV with active glasses.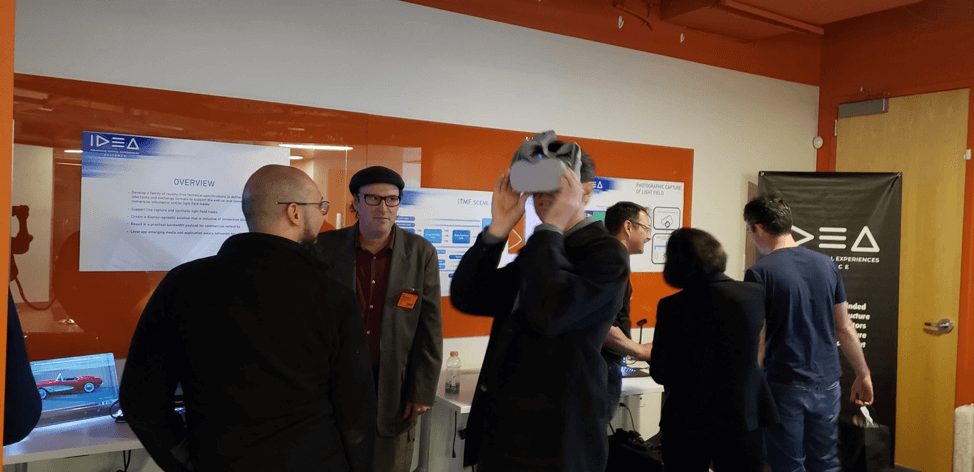 Although the Immersive Digital Experiences Alliance has only been established for a few months, these milestones demonstrate exciting progress in this space. And the alliance is just getting started! IDEA welcomes service providers, content producers, technologists and creative visionaries to join IDEA and define the media and distribution formats of the future.