Immersive Media: Emerging Technology Timeline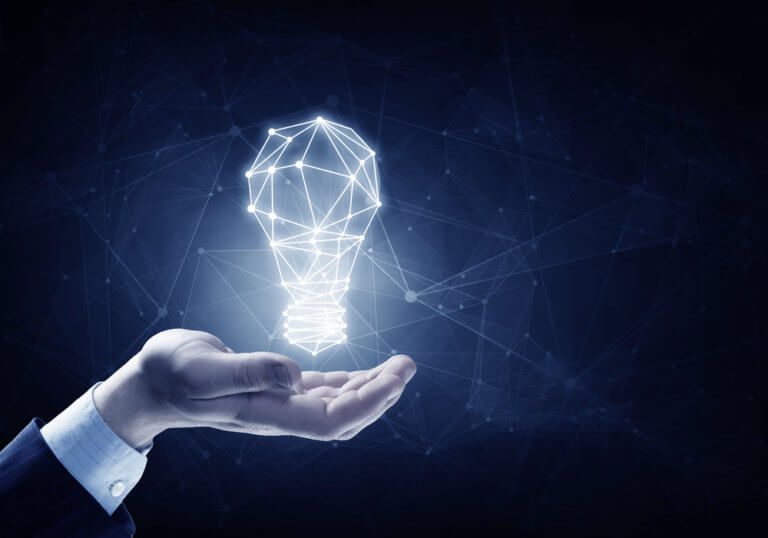 You can find the first installment of this series "Emerging Technologies: New and Compelling Use Cases" here and the second installment "Catalysts and Building Blocks: Emerging Technology Timeline" here. 
The Content Game vs. The Experience Game
Are you in the content game or are you in the experience game? This is not a philosophical question. This is about goal-setting for you and your team, given the new wave of emerging technologies that are transforming experience design. We believe content creators, from video to game design, and virtually every type of storyteller in between, will need to transform themselves into immersive experience designers.
Why? Because the future of media and entertainment will no longer be about consumption alone. It will be about immersion and interactivity. Your audience will be more than witnesses to your work; they will be part of your experience. If this sounds abstract, here's a glimpse of what is already changing in part 3 of our Emerging Technology Timeline series.
Coming Soon to an Experience for You
From a practical point of view, the way in which we capture, process, present, and experience content will be changing and evolving as well. Here are five things to watch:
Immersive story-building engines, which enable the creation of new sensory environments and curated immersive content, will be interactive, adaptive, and enable non-linear storylines
New form factors for displays — flexible, transparent, wearable, and/or holographic — will emerge
Ultra-high definition panoramic cameras will enable the capture of 360 degree and light field video streams
The ability to distribute and display light fields with six degrees of freedom (6DOF) will enable users to move around naturally in VR
Instantaneous feedback and interaction within mixed reality environments will be powered by haptics and ambient types of human-computer interfaces
Your Living Room is About to Change, Too
The aforementioned technologies, and many more, will enhance and change the way we engage, entertain, create, communicate and share. Expect a new set of platforms and advanced authoring tools to enable next-generation media and entertainment.
Remote will feel as close as next door, and improvements to the network will improve responsiveness and reduce lag, creating a seamless exchange. Enhancements in interactivity between the end user and the experience as well as the environment will make even the most mundane information come to life, increasing retention and usability.
Your living room will become an experience zone, in which emerging technologies such as holodecks will enable you to experience virtual travel and exploration, to participate virtually in extreme sports, to train and practice in simulated real-world environments, and to virtually transport yourself to environments of all kinds.      
Your Walls Will Be "Windows"
Transparent displays will exist within walls, shelving, doors, and windows in your home. Subtle, glass-like and tinted, they will transform into immersive displays. They will provide "windows" for experience sharing via telepresence.
You'll be able to visit exotic locations without leaving your living room, and dine or socialize with far away friends. Those with disabilities and reduced mobility will be liberated from the physical barriers that restrict travel and experiences beyond their four walls today.
The Emergence of Large-scale Experience Zones
Theme parks are no longer just about rides. They are becoming layered experience zones — layers for different cohorts of different ages and interests. Movie theaters are embracing VR. Game companies, who pride themselves on sophisticated physics engines and interactivity, are working with movie studios to immerse viewers as well. Look no further than the launch of Disney's StudioLAB as an example of a studio re-imagining films as immersive multi-platform experiences.
Better than Box Seats
Wish you were on the 50-yard line at the Super Bowl...every year? New technologies will mimic the live experience with fidelity and even allow you to choose your vantage point and zoom in on the action. Advertising in this new world will be designed with different parameters and for increased participation by the audience in a shared experience versus a static ad view.
"Here and Now" vs. "There and Then"
Feeling nostalgic? Wondering what it was like at a nightclub in the roaring twenties? The "Spotify of the Future" will incorporate richer elements of the musical experience beyond audio. Experience creators will get their chance to revive history and immerse end users through simulated time travel.
Take a tour of the fashions of the time, walk the streets and observe the environment. Adding other sensory-rich elements to these experiences, such as smells and textures, is sure to enhance the journey, and we believe that those capabilities will be on the horizon soon too.
Educators, Put Down the Chalk, and Turn This On!
Educators, emerging technologies will shape your teaching too. New holographic displays will enable educators and experts to create rich and immersive teaching experiences and deliver personalization to students within a shared lesson plan.
How? "Storytelling" tools and new platforms will facilitate development and delivery. Students will study space and geography while immersing themselves in nuanced environments. Companies such as Pearson are paving the way with early trials in this area. And if you missed it, last year, Light Field Lab announced they were developing glasses-free holographic TVs.
Take a look at how your home might evolve in this 2016 CableLabs vision-casting video below: Near Future.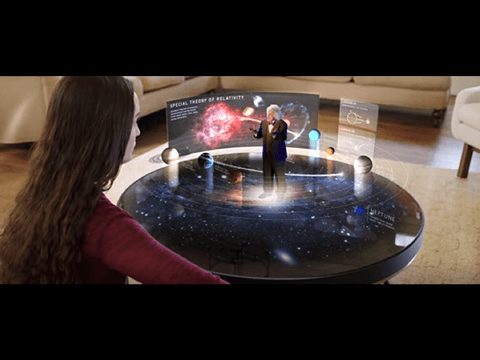 Leveling Up in the Experience Game
This revolution will not just affect end users and their experiences, it will impact the entire value chain of experience design — from development and delivery through monetization — as well as the ecosystem of storytellers, developers, studios, distributors and advertisers.
Why are we tracking this market with so much fervor? We believe the network will power the platform of the future, and we are developing the required capabilities for end users and developers. From the gaming ecosystem to healthcare and education, we are working with developers with advanced experience roadmaps to enable their success and to transform your home into a next-generation experience zone.
Visit the Emerging Technology Timeline to learn more. Reach out to the CableLabs' Market Development team to collaborate. In our next installment on this series, we will discuss the impact of Perceptive Technologies in transforming end user experiences.
About the Authors
Anju Ahuja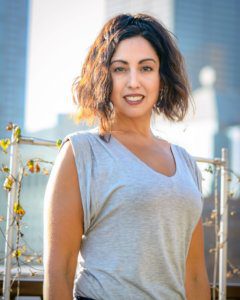 In our ever-evolving marketplace, Anju believes that taking a "Future Optimist" approach to solving challenging problems manifests solutions that benefit both the individual and the enterprise. Today Anju takes this approach to answer questions for emerging technologies like AR, VR, MR, AI and how they will work with traditional media, communications and the broader global cable industry. As Vice President of Market Development and Product Management, Anju leads the team whose charge is to enable transformative end user experiences, and revolutionize the delivery of new forms of content, while also unleashing massive monetization opportunities. Anju also serves on the Board of Directors of Cable & Telecommunications Association for Marketing (CTAM) as well as the President's Advisory Council of Northern California Women in Cable Telecommunications (WICT). She is a Silicon Valley Business Journal Women of Influence 2018 honoree.
Martha Lyons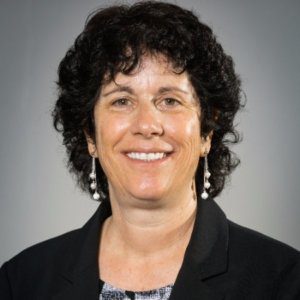 Inventor, Futurist and Technologist, Martha Lyons is the Director of Market Development at CableLabs. With a wide-ranging career at Silicon Valley high tech companies and non-profits, Martha has over two decades of experience in turning advanced research into reality. A leading authority in the initiation and development of first of kind solutions, her current focus is the identification of industry-leading opportunities for the Cable industry. She is personally interested in how advances in the areas of intelligent agents, Blockchain, bioengineering, novel materials, nanotech and holographic displays will create opportunities for disruptive innovation, to the delight of end users, in industries ranging from healthcare, retail, and travel to media and entertainment. When Martha is not inventing the future, she enjoys disconnecting from technology and spending time outdoors, preferably near some body of water.