How Will the Law Treat Injuries Caused by Autonomous Vehicles?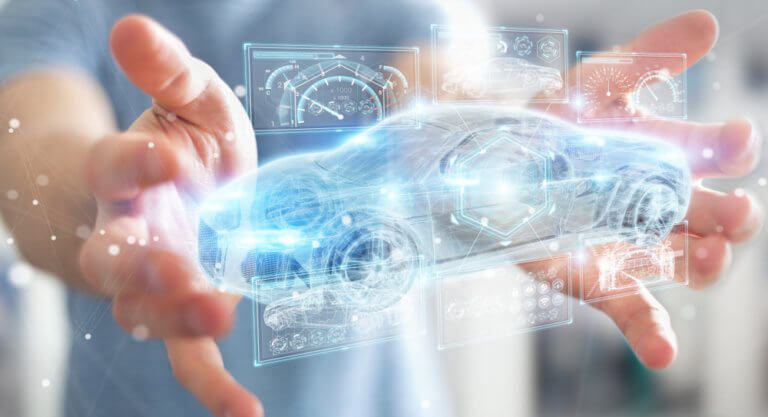 A version of this article appeared in S&P Global Market Intelligence in April 2018. 
Recently, in Arizona, a self-driving Uber vehicle with a minder onboard struck and killed a cyclist. The deadly accident has raised familiar—and serious—philosophical and legal questions surrounding the rise of autonomous vehicles.
There's an important philosophical debate already being waged over self-driving cars and safety in the wake of this tragedy, but the fact that I'd have to look up the meanings of "deontological" and "teleological" disqualifies me for that discussion. However, I am a practicing lawyer, and although I don't practice personal injury law, I do have sufficient bona fides to opine on tort law and autonomous vehicles.
Tort Law
Culpability in the Arizona crash will be legally decided in accordance with the principles of tort law. A tort is, simply, a civil wrong - that is a wrongful act causing harm to a member of society. This is not to be confused with a criminal act, which requires a mental state and action that causes a violation of a criminal law. Torts require four elements, and all four elements must be met, or you don't have a case:
A civic duty
A breach of that civic duty
The breach of the civic duty led directly to a harm
The harm resulted in damages
Using the framework of tort law, in the event that an autonomous vehicle causes an accident, it is the first two elements of a tort—there was a duty, and that duty was breached—that are significant. In this case, there may be several legal duties.
Uber and Autonomous Vehicle
One legal duty could be found with Uber or the car manufacturer (by "manufacturer," I mean the designer, software provider, and everyone else in the supply chain). Uber and the manufacturer have a legal duty to not design or manufacture a defective product. The question here is whether the Uber self-driving car involved in the accident was defectively designed or manufactured, and whether it was Uber or the car manufacturer that put a defective vehicle on the road.
What makes a self-driving car defective? Answers to that question will be based on the "standard of care." Reviewing the standard of care means understanding what a reasonable car manufacturer and self-driving car modifier would do for safety. Lawyers will review what other self-driving car companies, such as Waymo, have done with regard to numbers and types of sensors, as well as bring in self-driving car experts. More standard questions as to the effectiveness of the car's brakes may also come into play.
The Minder
There are also legal duty questions about the Uber employee who was in the vehicle and who was allegedly not looking at the road at the time of the accident. I would assume the minder was in the car to help prevent accidents. If that's the case, she probably had a legal duty. However, what if she had been in the car for a sufficient amount of time to reasonably become fatigued and had no way of pulling over? Driving long hours is hard enough. Being a passenger—not controlling the car but needing to keep a sharp eye on a road—seems like a monotonous job.
If Uber had the minder in the car too long to be effective, that may be a design defect. On the other hand, if the employee could have pulled the car over to rest, then she may have breached her duty. Going one step further, does Uber or the car manufacturer have a duty to put in a sensor that would detect when the minder became fatigued and instruct the car to automatically pull over?
The Cyclist
The fault is not all on the car manufacturer and Uber. The woman who was killed was crossing a well-trafficked road at night pushing a bicycle. Did she breach a legal duty? If so, and if the court finds that the car manufacturer or Uber breached its legal duty, then it is a case of comparative negligence and the court may reduce the car manufacturer's or Uber's damages in accordance with the amount of negligence of the woman who was killed.
Arizona is a comparative negligence state, which means someone can recover damages under tort even if he or she were 99 percent at fault (compared with Maryland, which is a contributory negligence state, where the plaintiff gets nothing even if he or she is 1 percent at fault). Under Arizona law, however, there won't be any recovery if the deceased intentionally caused the accident—so that raises the question of intent.
More to Come
While the Uber case reached an undisclosed settlement it would be overly optimistic to think that this accident will be the last accident involving a self-driving car. While it's too early to tell how these self-driving car cases will play out in the courts, this is one area of the law that may not need to struggle to keep up with changes in technology (such as privacy law). Traditional tort law provides a legal framework for deciding fault and damages for self-driving cars.
The crossroads of law, technology and society is an interesting place to be. This article is the first part of our legal series by our legal experts at CableLabs examining the impact of new technologies on law and how we live. Make sure to subscribe to our blog to stay current on our legal series.
--
Yes, I am an attorney, but I'm not your attorney and this article does not create an attorney-client relationship. I am licensed to practice law in Colorado and have based the information presented on US laws. This article is legal information and should not be seen as legal advice. You should consult with an attorney before you rely on this information.