Home Network Security: Staying Connected and Secure During a Pandemic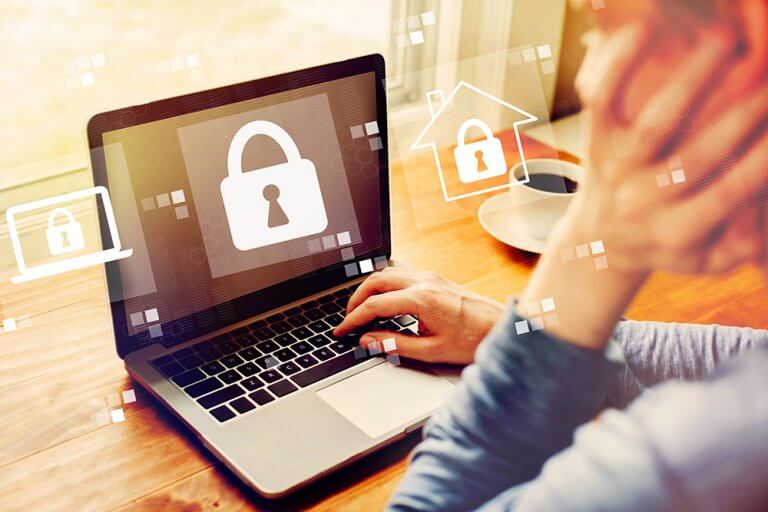 The COVID-19 pandemic has all of us adjusting our "normal" lifestyle and adapting to the reality at hand. With many of us working, studying, learning, and recreating from our homes, it's helpful to have reliable, safe and functional internet connectivity. Cyber-criminals are already stepping up their efforts to exploit the situation by deploying computer trojans, malware and ransomware disguised as COVID-19-related supplies and remedies. Especially during these stressful times, the last thing anyone needs is for their identities and/or sensitive data to be compromised. Here are some internet and computer security recommendations to keep you safe during the COVID-19 pandemic:
Be careful when installing new games/apps on your phones and computers. Attackers are often exploiting by tricking users (especially kids) into installing malicious apps under the guise of games and COVID-19 information apps.
DO NOT install apps that are not from an official app store. Applications that you find on non-official websites may have been modified (e.g., by adding malware or a virus to it) in order to compromise your devices.
If you do need to install a new app, do a search online for the app to check if there are any reviews/articles about the app acting inappropriately. Even for applications that have been downloaded from official sources (e.g., the app store) there is the risk that they may collect or expose your personal data because, for example, the app developers made a mistake. Online reviews from experts can really help you identify dangerous or misbehaving apps.
When installing the app, review the permissions and make sure they make sense for what the app does. It is always a good idea to limit as much as possible the type of data the applications have access to (e.g., a flashlight app does not need to have access to your photos, make calls or know your location!).
Don't fall for the COVID-19 scams out there. There are lots of COVID map applications,  emails and texts offering COVID relief, and websites or links that offer COVID-19 information. Don't trust these without some verification. It's best to not use an app for this. Always look first and consider if the web address (URL) makes sense.
Never click on email links. The single most common approach to compromise your security is through email. Be particularly cautious of emails that appear to provide you with "insider" COVID-19 information or "deals/sale" on groceries, etc. If it looks too good to be true, it probably is.
Verify financial transactions with a phone call. This is apropos for work, for the non-profit group you participate in, the church-group that is saving for a mission, or even for your personal accounts and friendships. A typical scam involves a note from a friend or relative that needs travel money or bail money and needs it wired immediately. Activity from scammers is already picking up and you do not want to be an easy target. Verifying every financial transaction before you confirm it can help you avoid bad situations that might have long-term consequences and serious economic impact.
Use a Virtual Private Network (VPN) if you can. Many companies require the use of VPNs to access particularly sensitive data and services. If your office/workplace provides one, make sure you switch from a public network to your private one while you are working online.
Update your software. Go through the computers, tablets, and smart phones you and your family are using and make sure the latest security updates and patches including any updates to your commonly used applications (most importantly your browser) are installed. The instructions will depend on your operating system.
If you have a Smart TV (with Netflix, Hulu, Amazon and other streaming services), check for software updates. To do this you can simply use your remote to click on the settings or advanced setting and find the option to check for software updates.
Do not use the same password on multiple websites (including your financial institutions). Today would be a good time to set up a password manager and then change your passwords. Start with the top 10 sites that you are using and work your way down the list. Many different options also exist for password generators (some browsers even offer that functionality). By using unique, strong random passwords for each application and website, you will sensibly lower the risk of online identity theft.
Protect your privacy. Make sure you are protecting your privacy as well as your security. It is very important that you are aware of your footprint on the open Internet as some of the data out there could be used to compromise your online accounts (e.g., finding the answers to your security questions, etc.). Read privacy policies for the three apps or services you use the most. Make sure you're comfortable with those policies and what the app does with your personal information.
Turn off automatic content recognition. If you own a Smart TV, it is a good idea to disable automatic content recognition. This will prevent your TV from gathering information about what you are watching and sending it to third parties.
The Internet is providing incredible services and opportunities right now and it's a great way to stay connected with family and friends, but please remember to be careful with your online presence, particularly during this pandemic crisis. Stay secure, stay healthy.