Getting Better Every Year!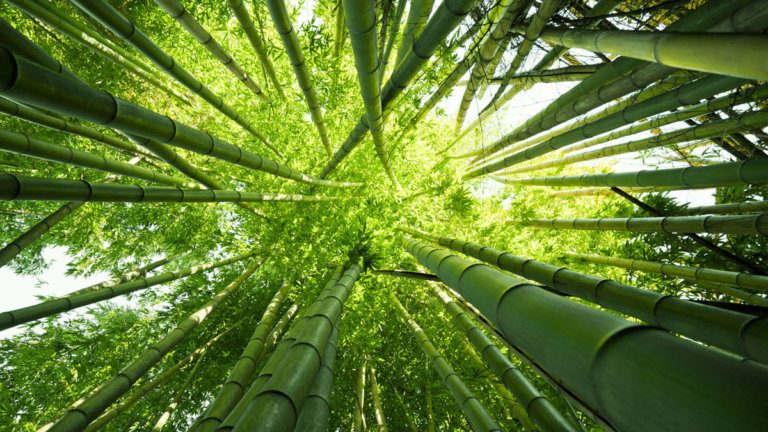 Last week, the Pay-TV Industry released two very important Annual Reports related to Energy Efficiency initiatives in the United States.  And the results were very good!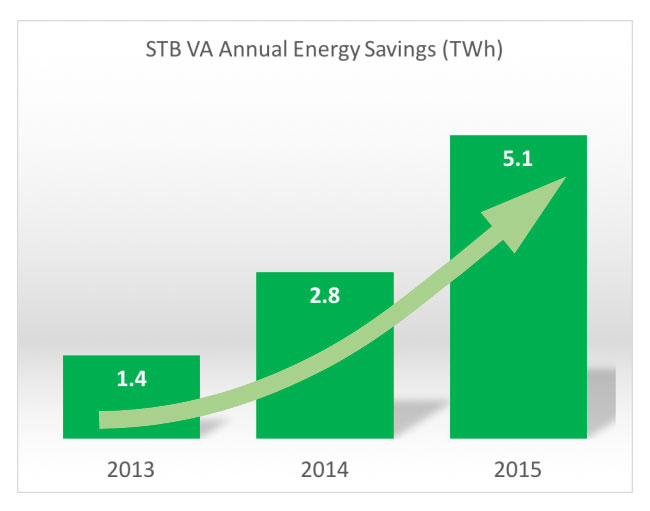 The Set-Top Box Voluntary Agreement released its third Annual Report.  In 2015, the report estimated that the Voluntary Agreement reduced national set-top box annual energy consumption by 5.1 TWh when compared to the 2012 baseline case, saving consumers approximately $646 million dollars and preventing 3.6 million metric tons of CO2 emissions during 2015.  But the more impressive statistic is the trend, shown in the graph above.  The savings are getting better every year!  Over the three years that the STB VA has been in place, consumers have saved nearly 1.2 billion (with a 'B') dollars, and avoided nearly 6.5 million metric tons of CO2 emissions!  As stated in the annual report, the energy saved over the first three years is the equivalent of the energy used by all the homes in both Washington, DC and San Francisco combined for one year!

The Small Network Equipment Voluntary Agreement released its first Annual Report, and the results are promising.  Although in the first year the signatories were not obligated to meet their 90% procurement or sales commitments, seven of the 11 signatories required to report already met them.  And the data provided by the signatories reinforces the estimates that the SNE VA will save between 10 and 20% in energy consumption once the commitments are in place.
Along with the release of these reports, the signatories also stood up a consolidated web site at www.energy-efficiency.us, where you can learn more about the voluntary agreements and find the annual reports.
The manufacturers and service providers are continuing to make great strides in energy savings even as they innovate and deploy exciting new features and services.  And these energy savings also translate to higher reliability and reduced truck rolls for the service providers.  The voluntary agreements are proving to be a win for service providers, consumers, and the environment.
Read more about the energy efficiency voluntary agreements.