Full Duplex DOCSIS® Technology Gets MAC Layer Support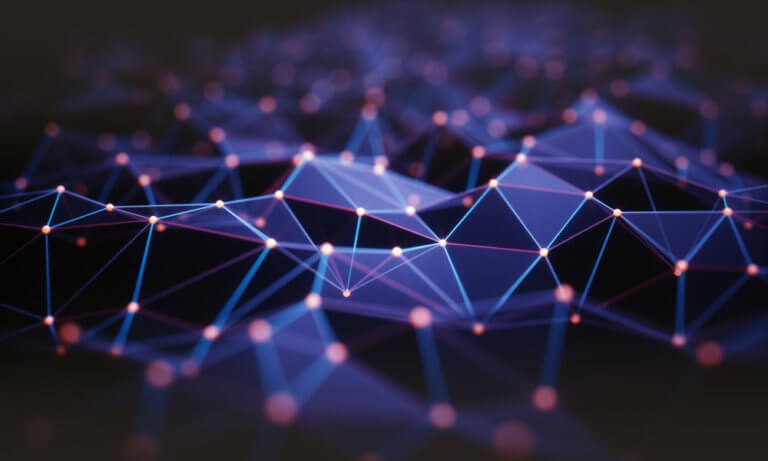 Full Duplex (FDX) DOCSIS® (now a part of DOCSIS 4.0 technology) is an update to DOCSIS 3.1 specifications that builds on the core Orthogonal Frequency Division Multiplexing (OFDM) technology. This additional set of features significantly increases upstream capacity and allows for the same spectrum to be used as downstream or upstream.
The set of MAC Layer technology changes to support FDX DOCSIS has now been incorporated into the next version of the DOCSIS 3.1 MULPI specification. This supports the PHY layer FDX functionality introduced last October. The new FDX DOCSIS capability and functions are introduced as changes across the MULPI (MAC and Upper Layer Protocols Interface) specification and is now an official part of the specification. This important milestone is the result of a great deal of work by CableLabs members, vendors and employees during the past year, and we take this opportunity to acknowledge their valuable contribution to the cable industry. 
New MAC Layer Functionality Introduced
The MAC layer functionality introduced supports the new FDX DOCSIS operation on the hybrid-fiber-coax (HFC) link.  It is focused on MAC management messaging and operation needed to enable FDX DOCSIS between the CMTS (Cable Modem Termination System) and CM (Cable Modem). This includes FDX DOCSIS channel acquisition/initialization process by a CM, and new processes such as Sounding, Echo Cancellation training, and Resource block assignment.
How it Works – Cable Modem to CMTS Communication
An FDX DOCSIS CMTS will simultaneously receive and transmit in the same FDX DOCSIS spectrum, while FDX DOCSIS (now a part of DOCSIS 4.0 technology) CMs can either receive or transmit in the same FDX DOCSIS spectrum. Thus, communication is full duplex from the perspective of the CMTS but frequency division duplex from the perspective of the CM.
The FDX DOCSIS band is divided into sub-bands and the CMTS assigns which sub-band(s) each CM uses for upstream or downstream operation. This is referred to as a resource block assignment (RBA). Different CMs will have different bandwidth demand for both the upstream and downstream directions which can change over time, and FDX DOCSIS allows for the RBA to be changed dynamically.
A sounding method is used to identify groups of CMs, called Interference Groups (IGs), that would interfere with each other if they were allowed to transmit and receive at the same time in a sub-band. IGs are grouped together into a small number of Transmission Groups (TGs), CMs in the same TG either transmit or receive on any given sub-band and time, as signaled by the CMTS in the RBA. CMs from different TGs have enough isolation to transmit and receive at the same time in the same sub-band.
FDX DOCSIS uses a combination of interference cancellation and intelligent scheduling at the CMTS. On the CM, in order to prevent upstream transmissions from interfering with adjacent downstream channels in the FDX band, echo cancellation techniques are used.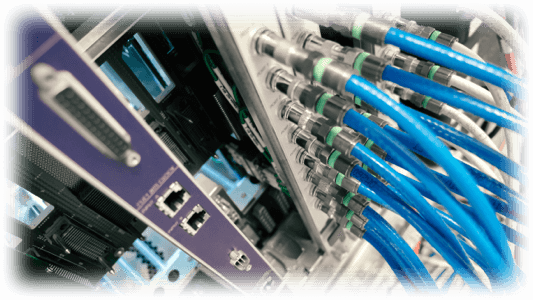 What's Next for the Full Duplex DOCSIS Technology?
As the FDX DOCSIS specifications mature, we will start to see products with full-duplex capabilities over the next year as silicon designs become available and are incorporated into product designs. In an effort to increase the pace of product development, CableLabs has announced a series of FDX DOCSIS Interoperability events , starting in February. These will start from basic node level echo cancellation and gradually progress into full-blown product interoperability.
The collaborative model at CableLabs for developing common cable industry specifications minimizes interoperability issues and gets the best in class features into the specifications. This accelerates time to market for a product, with the operator getting to deployment faster, and ultimately the consumer gets to reap the benefits of the latest technology.
In the meantime, the big wheels of CableLabs specification work continue to turn:
We are developing the OSS (Operations Support Systems) changes needed to support FDX DOCSIS.
We have initiated work for the changes needed to support FDX DOCSIS within the Remote PHY realm. (FDX, now a part of DOCSIS 4.0 technology, assumes a distributed architecture and a plant which supports a node plus zero actives due to the CMTS node echo cancellation functionality)
As suppliers build the FDX DOCSIS products, the feedback loop into the FDX (now a part of DOCSIS 4.0 technology) specifications remains open and the PHY & MAC specifications continue to be refined.
Full Duplex DOCSIS significantly increases upstream capacity on the HFC network, allows flexible splits of upstream and downstream capacity, and enables cable operators to deploy multi-gigabit symmetrical services. With all the innovations being developed by the industry, it is a great time to be a consumer of high-speed data services over cable.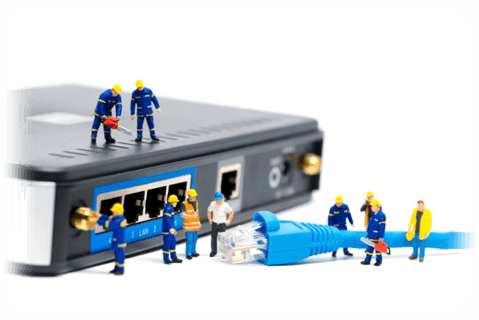 Karthik Sundaresan is a Principal Architect at CableLabs responsible for the development and architecture of cable access network technologies. He is primarily involved in the DOCSIS family of technologies and their continued evolution.
Subscribe to our blog to stay current on Full Duplex DOCSIS technology (now a part of DOCSIS 4.0 technology).