Facts You May Not Know About the Cable Industry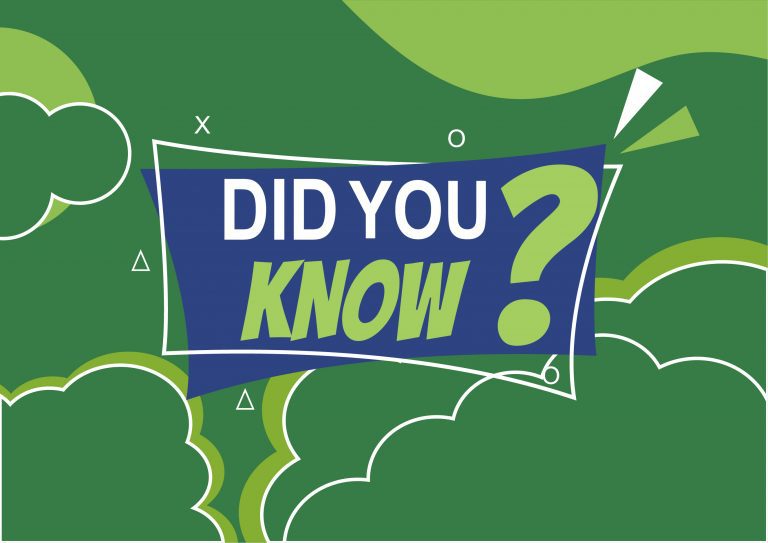 The cable industry has been around since 1948, first delivering broadcast TV channels, then cable TV channels starting in the 1970s and finally—cable broadband internet in 1996. The introduction of fast-speed, "always-on" cable internet changed everything. It accelerated innovation across multiple industries and created whole new markets. Just take a moment to think: how many times a day do you do something that requires an internet connection and where would you be without it?
The cable broadband industry now serves over 200 million households—and counting—around the world. Even if yours is one of them, you probably don't give too much thought to what cable internet is or how it works. Internet has become an important part of modern life enabling us to learn and work from home, watch in 4K, schedule telemedicine appointments, play online multiplayer games, remote control our home security systems and so on. In fact, cable industry is the leader in delivering next-generation broadband services, with cable gigabit services available to over 80% of U.S. homes. Plus, roughly half of global cable operators are also mobile providers, so you can take your modern conveniences on the go.
While it might seem like an overnight success, building a super-fast and reliable broadband platform for millions of everyday users required a lot of collaboration and around $290 billion dollars in infrastructure and network investments over the past 20 years in the U.S.. Earlier this year, CableLabs released the DOCSIS® 4.0 specification, the latest version of the technology that governs how a broadband internet signal is transmitted over cable. When widely adopted, DOCSIS 4.0 technology will quadruple network upload capacity to up to 6 Gbps, that will support a new wave of innovative experiences and much more. But we're not stopping here. This is only a stepping stone toward cable's 10G vision.
Along with speed, capacity, latency and other network performance metrics, the cable industry also improved the energy efficiency of its equipment by reducing energy consumption through voluntary commitments. All these ongoing improvements, together with cable's expansive network footprint and unwavering commitment to meeting the needs of broadband customers, are the perfect recipe for building the super network of the future. Stay tuned!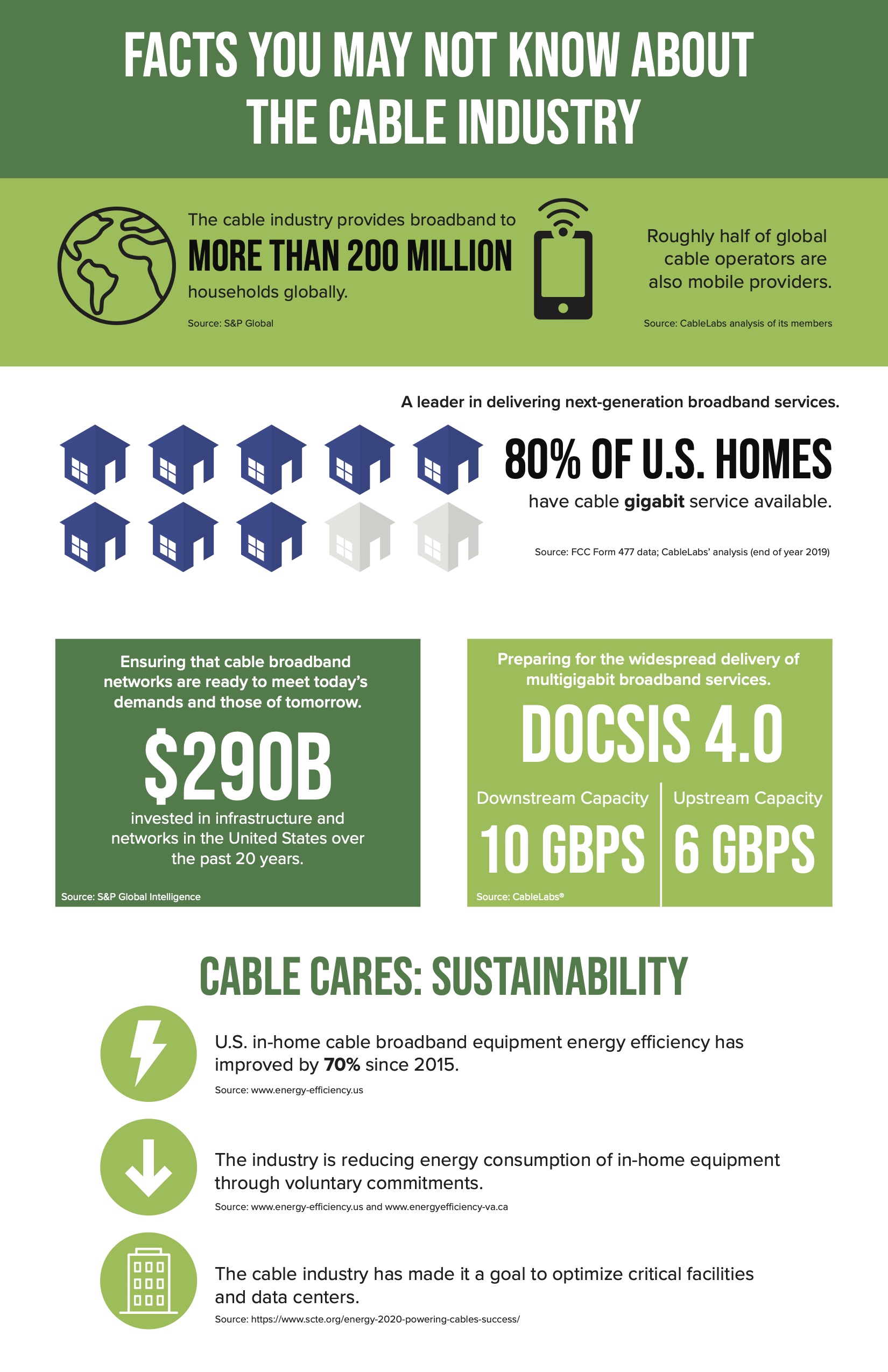 You can download the infographic
here
.