Enabling 5G with 10G Low Latency Xhaul (LLX) Over DOCSIS® Technology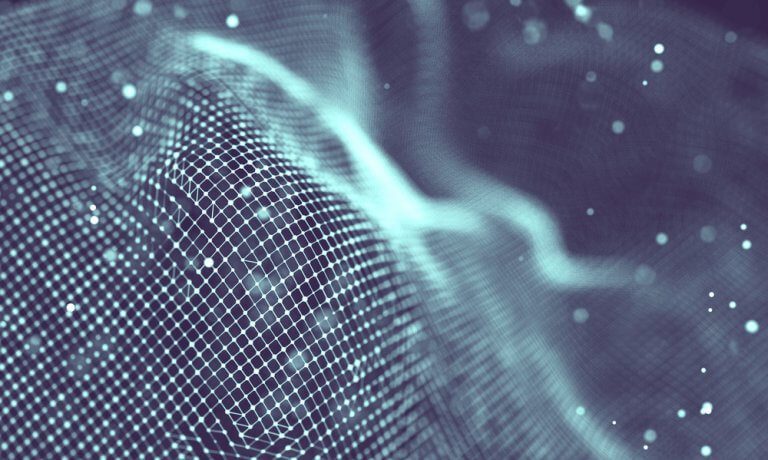 I am a GenXer, and I am addicted to my iPhone. But it's not just me, today's consumers, millennials and baby boomers and everyone in between, are increasingly spending more and more time on their mobile devices. Have you ever wondered what happens to your traffic when you interact with your iPhone or Android devices? The traffic reaches a radio tower, but it doesn't just stop there – it needs to reach the internet via a connection between the cellular base station and a distant data center.
Traditionally, that connection (a.k.a., "xhaul") is mostly provided by fiber. Fiber has great speed and latency performance but is costly to build. With advancements in LTE and 5G, mobile operators are increasingly deploying more and more radios deeper into the neighborhoods. They will need a more scalable solution to provide that xhaul without sacrificing the performance. This is where the hybrid fiber coaxial (HFC) network can help.
With ubiquitous cable infrastructures that are already in place, the cable operators have the scalability to support today's LTE and tomorrow's 5G networks without the cost of building new fiber networks. With DOCSIS 3.0+ as well as Low Latency Xhaul (LLX) technology, the DOCSIS network has performance that is virtually indistinguishable from fiber. The CableLabs 10G technologies make the HFC network a better xhaul network, which is a win-win for the consumers, mobile operators, and cable operators.
How Low Latency Xhaul (LLX) Works
Today's DOCSIS technology provides a good starting point for mobile xhaul but may not be enough to support the ultimate latency requirements needed for future mobile traffic. DOCSIS upstream latency can range from a typical of 8-12 milliseconds to around a maximum of 50 milliseconds under heavy load. We want to see that latency down to 1 to 2 milliseconds range in order to support 5G.
The LLX technology is specifically designed to reduce the latency experienced by mobile traffic while traversing the DOCSIS transport network on its way to the internet. The LLX technology development started about 3 years ago as a joint innovation project between CableLabs and Cisco. I wrote about it here and here.
So, how does LLX work? Let's look at the case of LTE backhauled over a DOCSIS network as an example. Today, LTE and DOCSIS are two independent systems – their operations occur in serial, and the overall latency is the sum of the two system latencies. But from an engineer's point of view, both technologies have a similar request and grant-based mechanism to access the channel. If the two processes can be pipelined, then LTE and DOCSIS operations can take place in parallel, removing the "sum" from the latency equation. To enable pipelining, we designed a protocol that utilizes a message called the  bandwidth report (BWR) that allows the LTE network to share information with the DOCSIS network. Pipelining is a unique and inventive aspect of LLX and is the heart of what creates a low latency transport.

Operator Trials
So, just how well does LLX work? We have recently teamed up with Shaw, one of our Canadian members, as well as our technology development partners Cisco and Sercomm to perform a series of lab trials. The detail of the trials will be published in the upcoming SCTE Cable-Tec Expo in October. But as a preview, we demonstrated that even when the DOCSIS network is heavily loaded, LLX consistently reduced the DOCSIS upstream latency down to 1 to 2 milliseconds, all without adversely affecting other traffic.
Deploying LLX Technology
The LLX specification was published a few months ago, the result of collaborative efforts from key cable and mobile equipment vendors in the CableLabs-led LLX working group.
LLX technology is designed to work for a variety of deployment models, including backhaul and fronthaul, over DOCSIS as well as over PON networks. To this end, we have taken the technology to mobile industry standardization organizations such as the O-RAN Alliance whose current focus is fronthaul.
LLX works in the DOCSIS 3.0 and later networks as a software upgrade to the CMTS. It has been implemented on commercial DOCSIS and mobile equipment. More information on LLX is available here.
For those attending the SCTE Cable-Tec Expo in New Orleans, we will be discussing the innovation on the Innovation Stage at 12:45pm local time with my industry partners from Shaw, Cisco, and Sercomm. I will also dive deep into the technology and the Shaw trial results in my SCTE panel "Mobile X-haul and DOCSIS", Wednesday October 2nd at 9am local time. Hope to see you there.