Emerging Technologies: New and Compelling Use Cases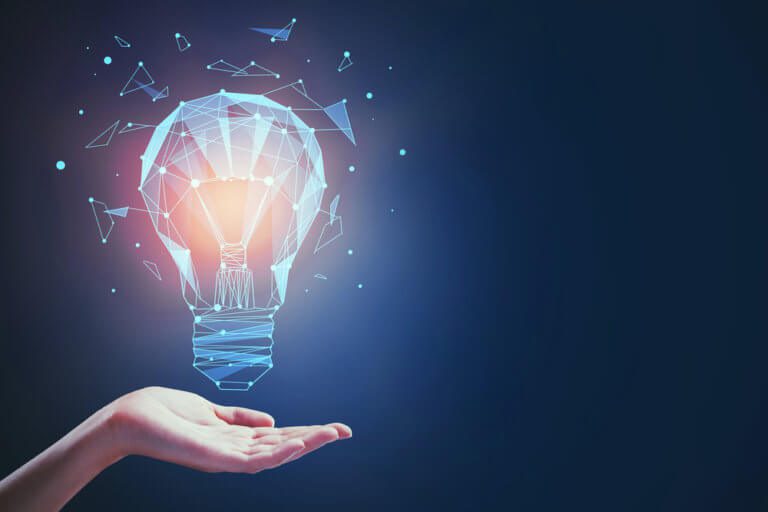 How will emerging technologies impact industries powered by communication networks? What will this mean for your customers and end users?
In our annual Emerging Technology Timeline (ETT), we highlight provocative new technologies that will impact the development of novel solutions and the ecosystems they serve. Are you a product tsar, strategist or developer who relies on the power of the network to deliver solutions or launch new applications? If so, then this series is written for you by the lab that is inventing networks of the future.
With hundreds of technologies in 7 sections, our timeline covers the present to 2023 and beyond. In this introduction, we touch upon some of the major themes that influenced our timeline: the body, professions reimagined, changing lifestyles and urban design.
Longer Better Lives: The Bionic You
Embellishment of the body with new and impactful technologies is putting society on the verge of a Cyber Human Revolution. Like the Industrial Revolution, this will lead to massive shifts in how we live, work and play.
In a biometrically-connected world, people will be able to better monitor their health, stress and overall well-being, helping them "find their Zen" before they'd otherwise know they need it. Innovations will emerge that enable people to overcome their disabilities: the deaf will be able to hear, the blind see, and the physically disabled walk. For many more, our well-being and day-to-day experience will be enhanced by:
Smart diagnostic clothing
Hearables and smart contact lenses
Powered exoskeletons and second skins
Ingestible robots
Bioacoustic sensing
Neuro-enhanced interfaces
Unlike the Industrial Revolution, the Cyber Human Revolution will see technology enable consumer and individual choice, bringing power back to labor and lifestyle in new and unusual ways. Expect the above to transform lives and unleash individual capacity to participate, produce and perform in new ways.
Professions Reimagined, Lifestyles Unshackled
Changes to the body and personal productivity will also enable a diverse and larger workforce. Changes in how we live and move about will follow. Some people may opt to live off-grid part-or even full-time, enabled by sustainable power sources, energy storage systems, water collection and monitoring, repurposing of waste into productive materials and so on.
Computers with human-like capabilities will emerge, creating a new set of jobs. True telepresence will change the workplace and lifestyles of the labor force. Autonomous vehicles will repurpose commutes and allow asset-lite living. Expect the rapid adoption and deployment of the following catalysts:
Artificial Intelligence and Machine Learning
Invisible interfaces
Commercial and companion robotics
Blockchain decentralized asset management
Meanwhile, mega productivity centers will emerge, which are already taking root in some of the world's fastest growing cities, and will appear as modern-day self-sufficient villages. These megacities will require new infrastructure and design with the network at the core.
The Sensor Driven World: Sentient Cities
The surge in data-driven activity has only begun. A convergence of technologies enabling Smart Cities are on an accelerated growth curve. We believe the future urban landscape will not only be "smart;" it will be auto-adaptive via artificial intelligence and sensors embedded within the network as well as within services upon the network. The most progressive cities will appear like adaptive organisms.  Expect the following to be pervasive and increasingly critical to lives and workforce productivity:
Terabit speeds
Intelligent bots
Proliferation of tiny sensors
Virtual, mixed and augmented reality
A confluence of new services that leverage precise network capabilities
Municipalities must be increasingly futuristic and work with communications service providers to build cities of the future. Cities must respond to the increasing demands of enterprises and residents by embedding intelligence and new networks in future design. We further speculate that just as cities are competing for growth engine enterprises like Amazon, they may have to compete for talented and skilled residents in the future too. A new landscape of applications and service providers will emerge, and we are ready to enable them.
CableLabs: Leading the Way to the Networks of the Future
Our technologists and product managers are developing innovations across wired and wireless technologies, network architectures, security and artificial intelligence. Rapidly adopted innovations are often best developed across ecosystems, and we collaborate across industries dependent upon the network of the future to unleash their potential. If your solution or service depends upon advanced networks, you may be experiencing challenges related to the network or falling short with your customer experience. Our innovation lab is dedicated to removing these pain points and obstacles to your success.
Emerging Technology Timeline Part 2 and Beyond
Each month, we will bring you a new view of our Emerging Technology Timeline in the sequence below:
Think big about your product roadmap and unlock your industry's long-term potential. Check back soon for a new view of how emerging technologies and experiences will affect you and your enterprise. Not enough? Reach out to the authors to learn more.
---
About the Authors
Anju Ahuja
In our ever-evolving marketplace, Anju believes that taking a "Future Optimist" approach to solving challenging problems manifests solutions that benefit both the individual and the enterprise. Today Anju takes this approach to answer questions for emerging technologies like AR, VR, MR, AI and how they will work with traditional media, communications and the broader global cable industry. As Vice President of Market Development and Product Management, Anju leads the team whose charge is to enable transformative end-user experiences, and revolutionize the delivery of new forms of content, while also unleashing massive monetization opportunities. Anju also serves on the Board of Directors of Cable & Telecommunications Association for Marketing (CTAM) as well as the President's Advisory Council of Northern California Women in Cable Telecommunications (WICT).
Martha Lyons
Inventor, Futurist and Technologist, Martha Lyons is the Director of Market Development at CableLabs. With a wide-ranging career at Silicon Valley high tech companies and non-profits, Martha has over two decades of experience in turning advanced research into reality. A leading authority in the initiation and development of first of kind solutions, her current focus is the identification of industry-leading opportunities for the Cable industry. She is personally interested in how advances in the areas of intelligent agents, Blockchain, bioengineering, novel materials, nanotech and holographic displays will create opportunities for disruptive innovation, to the delight of end users, in industries ranging from healthcare, retail, and travel to media and entertainment. When Martha is not inventing the future, she enjoys disconnecting from technology and spending time outdoors, preferably near some body of water.