EasyMesh™ Brings Super Connectivity to Home Networks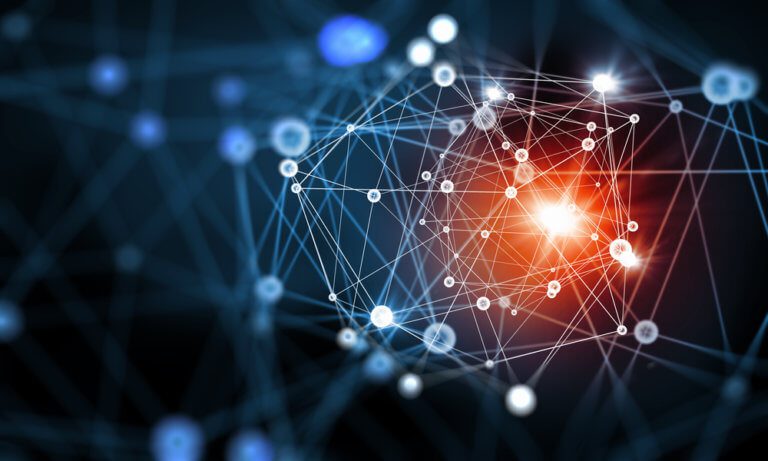 How many times have you been enjoying an HD video in your home and right at the most thrilling point, the movie stops and throws you into endless buffering hell? Or, maybe you're working from home, on an important Skype call with an overseas client, and your connection drops 2 or 3 times because your Wi-Fi connection gives precedence to your daughter, downloading a Game of Thrones episode in her upstairs bedroom.
Innovative, game-changing advances in home networking will change all that. CableLabs is working with the Wi-Fi Alliance (WFA), and it's new EasyMesh™ certification program to solve these problems and provide extended, uniform coverage throughout your entire home.
Home Networks Today Lacking
Homeowners routinely experience home connectivity problems because home networks aren't capable of broadcasting their internet signal adequately and uniformly throughout ever-larger houses as many networks were installed to deal with smaller homes. But the fact is, home sizes in the USA have grown over 60% in the last 40 years. Outdated networks, designed to handle smaller footprints, can't meet the demands of these larger homes, with more devices running more bandwidth-hungry devices, present them.
Consider the typical layout in many home networks today. One access point (AP), typically a router located near the cable modem serving the home, is expected to broadcast its signal to all points in the home where users need access. When it becomes apparent a single AP won't handle the load, the logical answer is to add more APs, but many houses lack the wired infrastructure to add additional APs.
Wi-Fi becomes the easy and cost-efficient way to add and connect these APs. Two technologies predominate today to accomplish this: Mesh APs (MAPs) and repeaters or extenders. While wireless mesh networking has been in the market for more than ten years, only recently has it been able to connect multiple APs, but these networks often lack the advanced intelligence to offer more than basic connectivity.
Intelligent EasyMesh™ Banishes Network Contention
 Wi-Fi EasyMesh™ is a standards-based certification program developed by the Wi-Fi Alliance and marks a leap forward in wireless networking. It defines multiple access point networks for homes and small offices. Easy setup, with automatic device onboarding and configuration, and easy use are just the beginning. EasyMesh™ offers much more:
Network intelligence. Intelligent controllers enable smart communication between multiple APs, sharing information which allows dynamic response to network conditions, such as client and band steering, and maximizes performance. This is huge. In the past, APs not only didn't communicate, they actually contended and competed for bandwidth, resulting in the all-too-familiar buffering and agonizingly slow page loads.
Multi-vendor interoperability in networks. EasyMesh's™ standardization frees customers from reliance on a single vendor's technology. They will have the flexibility to choose the latest and best solution when adding APs, without having to replace all other network APs, as they do today.
Load balancing. Controller intelligence guides devices to seek out the best connection, avoiding interference.
Flexible design and scalability. Add multiple APs from any vendor, enhancing placement to accomplish use-specific AP functionality.
CableLabs' Early and Continuing Involvement
Wi-Fi connectivity is key for CableLabs' members, and CableLabs worked closely with the Wi-Fi Alliance from the start on this project. We were chosen to be the editor of the WFA test plan and worked with WFA staff to develop the certification program based on the test plan.
Early tests are encouraging. CableLabs Lead Architect, Wireless Technologies, John Bahr, reports impressive coverage results obtained in a 5000+ sq. ft. test house running two streaming videos, at HD bitrates, while simultaneously delivering over 50Mbps throughput throughout the house and even to some areas 20' outside the house.
As Neeharika Allanki, Wireless Architect at CableLabs, points out, CableLabs continues to conduct research, working with vendors and MSOs on AP coordination, improved client steering and defining coordination protocol, all vital elements which will strengthen and enrich EasyMesh™. "AP coordination is a really important topic of research not only for the cable industry but for the Wi-Fi industry as a whole. And with really good AP coordination protocols in place, I think it's going to be a really good experience for the consumer."
On June 18, 2018, Wi-Fi Alliance announced that members may now submit their products for testing for the Wi-Fi CERTIFIED EasyMesh™ certification program. Watch for more press releases and blog posts to follow the progress of this new wireless technology by subscribing to our blog.