Doc in a Box: How to Get the Most out of Your Telehealth Appointment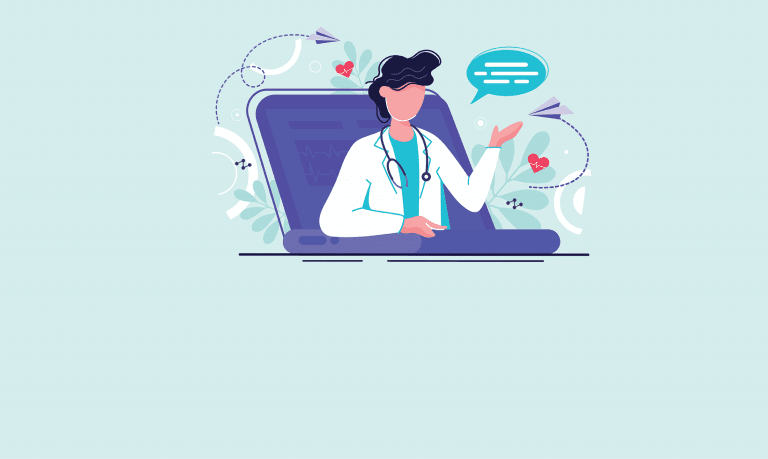 With concerns about spreading the COVID-19 virus through personal contact, your doctor may not want to see you in person right now. Many medical offices are offering telehealth appointments, where doctors and patients connect using broadband videoconferencing technology.
The perks are obvious – you don't have to drive to a doctor's office and sit for hours in a waiting room with a spotty Wi-Fi connection and a slick drug company video endlessly playing on a big-screen TV set. But telehealth is unfamiliar territory for most of us, so there are some steps you should take to reduce the stress out of your first digital doctor's visit.
Think ahead. Find out if your doctor's office is using telemedicine conferencing software you will have to download. Even if you don't have an appointment in the near term, it's best to do this in case you have a future medical issue that requires a telehealth session.
Take the software for a test drive. Don't assume your doctor's telehealth software will play nice with the computer, tablet or smartphone you plan to use for the call. Give it a test run to spot and fix problems. Your device's security platform can sometimes block the software's access to the video camera, microphone and speaker, so you may have to adjust these settings or switch to another device. Tower computers and many tablets don't have microphones, so you should check for an option to use your phone for the audio. Speaking of audio, find the mute button and make sure you can switch it off. You don't want to spend the first few minutes talking only to have your doctor stare at you in confusion because she can't read lips.
Get a room. As with other teleconferencing calls, it's all about location, location, location. Before your appointment, find a quiet, private room where you have a strong broadband connection and good lighting, so that your doctor can see and hear you clearly.
Lean on lists. It's easy to get distracted by the telehealth experience. So ahead of time, do some homework: Make a list of prescription drugs you are taking, symptoms, the timeline when symptoms developed and questions about treatment options. That way, you'll remember to cover the important points, even as you wonder what in the world that chart on the wall behind your doctor says.
You may be your own exam assistant. Depending on the reason for the call, you may have to become a medical assistant and help with the examination. So have a thermometer and flashlight handy in case your doctor needs you to check your child's temperature or shine a light down their throat. If you have other medical aids such as a blood pressure cuff, glucose meter, pulse oximeter or a weight scale, have them within reach.
Leave with a plan. Before the session ends, make sure you understand next steps such as follow-up tests, prescriptions and follow-up exams. If an in-office follow-up visit is required, find out about COVID-19 safety procedures you may have to follow.
Lastly, if you had any technical issues with the video conference, take some notes afterwards and consider if there's any technology you need to purchase so things run better the next time. With some preparation, practice and a little bit of patience – no pun intended – telehealth can fill your prescription for good health care during this pandemic and beyond.