Co-Innovation: Cablelabs' Newest Acceleration Program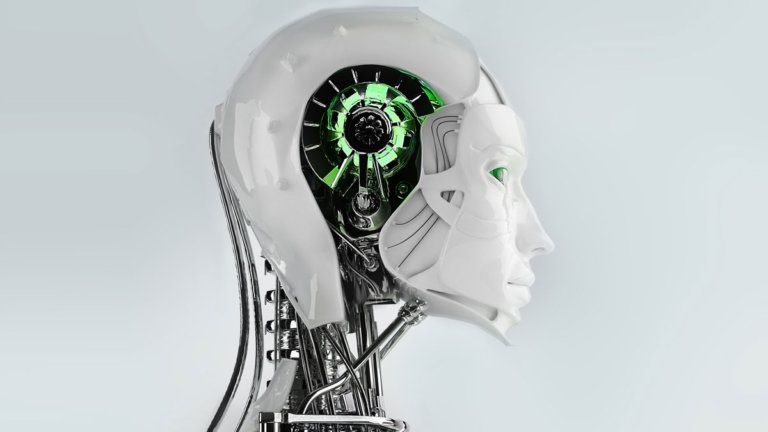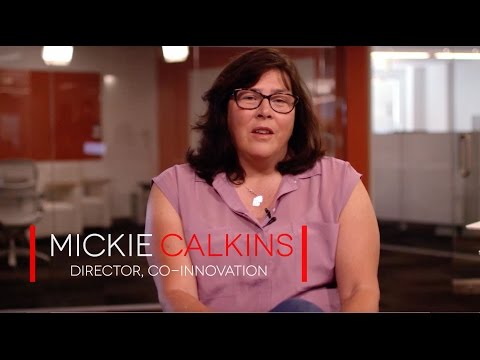 CableLabs has a strong reputation for delivering technology breakthroughs to the cable industry. It also has expertise in facilitating ideas among industry stakeholders.
By leveraging its strengths, CableLabs is increasing its focus on innovation. As a part of our transformation, we are adopting leaner, more accelerated approaches around our mid-size and strategic innovation projects. We have established a new program --- The Co-Innovation Program – that is targeted at helping CableLabs make strides in interesting adjacent and strategic technologies by intentionally seeking "co-innovation relationships" with companies who are not necessarily part of the cable industry right now.
Keep in mind, when people say the word "co-innovation" there is a tendency in innovation circles to translate this to solely mean "co-development." At CableLabs, however, our Co-Innovation program includes co-development — and so much more.
Understanding that the work of entering into new territory is sometimes a messy business, CableLabs recognizes that one path to success might be partnering with people outside of your traditional industry who may share an interest in the same innovation space. Intentionally seeking partnerships where BOTH of you can enter into a mutually interesting arena where neither of you might have the skills or financial prowess to enter on your own can often accelerate your ability to enter a space more easily. Since new spaces are often fuzzy, it takes a certain amount of an adventuresome spirit as well as at least some funding and some willing and talented explorers to scout the territory and make headway on some of the more worthy expeditions. As with all exploration, complimentary thinking and skills often save the day in the face of new discoveries and challenges. For example, can you imagine Lewis without Clark?
It is with this spirit that CableLabs founded its Co-Innovation Program. We are proactively looking for partner companies to help us explore interest areas just outside of our traditional innovation project topics and timelines. Specific areas we are interested in are slightly adjacent to our core focus' of wired technologies, wireless technologies and the transformation of user experience for entertainment and media. Some examples of areas we are interested in exploring are technologies that:
Promote Longer, Better Lives (i.e., Healthcare, Aging in place)
Enable More Perceptive Systems (e.g., Cognitive Computing Platforms, Social Robotics)
Leverage a Sensor Driven World (e.g., Evolving sensors and actuators)
Augmented Communication (e.g., Telemedicine, Education and Work from Home 2.0)
Create technological catalysts and next generation building blocks (e.g., Nano technologies, blockchain, security (from device to personal authentication), and energy use and harvesting.
We look at potential co-innovation partners through a six-faceted lens:
Vision: We must see a broad overlap in vision around a set of unchartered waters – ideally a vision that naturally or nearly aligns. For example, it is unlikely that we would enter into a co-innovation where the playing field was already crowded, overly defined or already in the main wheelhouse of our industry.
Executive Commitment: We seek situations where the C-level is willing to engage, not just at a contractual level but at an emotional sponsorship level. Since there are traditionally fits and starts in any sort of new exploration, understanding this type of cadence takes a certain level of C-suite mettle combined with the motivation and ability of the C-level to communicate with our C-level. We look for an executive mindset that is capable of discussing and sharing direction-setting objectives with our executive staff.
Timeframe for Results: Because this is innovation on the edge, we typically expect to see real results from the efforts in 3-8 years, which fits within CableLabs Strategy & Innovation & R&D timeframes. We are specifically not looking for problems that will see results in 20 years or more --- this is an area where our University Partnerships typically come into play. Nor are we looking to solve problems that can be addressed in 1-2 years.
Cultural Fit: Early on, we try to get a sense of cultural fit with the companies with whom we engage. Just because you have a great idea, doesn't mean that your teams will get along or that your processes will magically mesh. For a co-innovation to be successful, the actual engineers on the program must be able to communicate effectively and at the same level.
Balanced Intention: We look for engagements where there is a line of sight towards causing a seismic shift for industries they serve by engaging in a program of significant yet mutual (& equal) risks. If CableLabs or the cable industry has too much to risk or there is not a clear understanding of acceptable, equally satisfactory ways to share in the outcome of the work, then the effort is probably one that would benefit more from a standard innovation agreement where there are well understood deliverables and time expectations.
Dependency: Lastly, we look for a clear and strong dependency on one another. Essentially, we intentionally seek situations where one company cannot achieve the vision without the specific help and unique skills of the other. Over the long term, we have found that this dependency helps to keep the commitment in focus and the motivation of our teams high.
How are these projects run? To be honest, these programs are run a bit like moonshots and tend to be goal focused around a problem set and less constrained by product commitments and shipping schedules. It is not unusual for teams to decide to co-locate temporarily to work out tough problems nor is it unusual for the discoveries along the way to lead to unexpected benefits for all parties involved. Really, the emphasis and metrics around these relationships is not so much point specific ROI by a given timeframe as it is focused on the process of inventing something new. Typically, the set-up for these engagements is often top down and tends to spawn multiple projects or programs.
Due to the explorative nature of these programs and the significant mutual exposure of IP and staff, CableLabs typically tries to start only one or two engagements per year. If you believe that your company might be interested in discussing Co-Innovation on a deeper level, don't hesitate to email me at m.calkins@cablelabs.com.