Catalysts and Building Blocks: Emerging Technology Timeline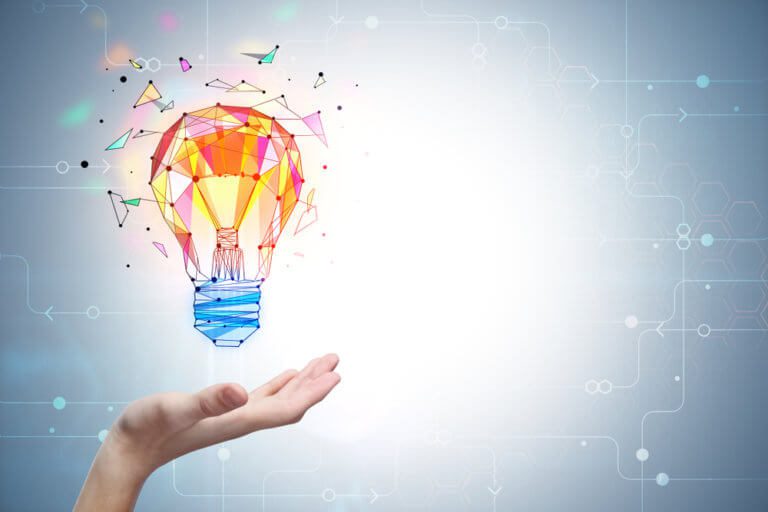 App Developers—welcome to your future. Significant advances in the sciences and quantum computing will allow you to create and deliver breakthrough experiences in a highly secure fashion more quickly. While the collapse of Moore's law may worry some, advances in fundamental science and technology will continue to enable exponential shifts in the solutions landscape. Near instantaneous processing speeds and intelligence at the edge will allow you to accomplish interactivity and deliver advanced services that would have previously been clunky at best or altogether impractical. The era of enhanced productivity powered by the network is here.
In part 2 of our Emerging Technology Timeline series, we continue along the innovation arc, discussing the implications of a host of new technologies and solutions built upon them, which are expected to drive fundamental shifts in the economy and society.
Some of what intrigues us:
Bending the rules, literally, with metamaterials. Human engineered metamaterials supplementing and eventually supplanting natural resources to enable game-changing results in a broad range of industries, including but not limited to communications, healthcare, the military, and athletic apparel.
A more secure world. New quantum information processing (QIP) techniques, combining computer science with quantum physics to accelerate information processing, and processing of complex algorithms, where classical computing would fail.
Synthetic DNA based data storage. Biologically inspired, synthetic DNA, becoming the archival medium of choice to store the tsunami of data created year after year.
Self-organizing networks: Self-organizing "SWARM" networks, inspired by nature, which can learn to optimize resources on their own.
Not impressed yet?
The power is actually combinatorial. Multiple catalysts combined in new ways will change your capacity to innovate and ignite activity at all levels. How do we know? It's happened again and again. Look no further than last year for a prime example—2017 witnessed a substantive start for industries to introduce voice interfaces into their solutions and AI-based personal assistants into their customer support functions. Powered by advances in natural language processing and speech recognition, Google and others now achieve a 95% + speech recognition accuracy rate. Imagine what will come by coupling new emotion detection algorithms, which sense everything from inflections in voice to non-verbal facial cues.
What catalysts will stand out in the coming years? Some of the Catalysts & Building Blocks detailed below are merely the beginning.  
Quantum Information Processing
Quantum Information Processing (QIP) will allow app developers to solve problems faster than ever before. Based on the novel encoding of data on qubits, QIP can solve combinational optimization problems much faster (and in an unconventional fashion) than classical information processing. With Quantum technologies, application developers will be able to build faster machine learning algorithms and analyze streams of data instantaneously.  While qubits are inherently unstable, and their applications are in the early days of development, we believe the long-term potential is significant. The recent implementation of a quantum neural network (QNN) prototype by NTT, operating at room temperature, shows how QNNs can solve problems thousands of times faster than classical computers. Quantum Computers are expected to also enable significant advances in real-time and secure cryptographic key exchange. With capabilities like these, new real-time end user and business-oriented capabilities embedding complex security algorithms and artificial intelligence capabilities can be brought to market.
Biological Storage
Worried about the explosion of data and our ability to store it, replicate it at the edge, and secure it? Biology might have the answer. Biologically inspired storage systems will be able to hold petabytes of data encoded in "nucleotides" on a single gram of synthesized DNA. The actual numbers are astonishing: theoretically you could store one exabyte of data (equivalent to one billion gigabytes) per cubic millimeter. As a stable medium, DNA is also capable of preserving data for hundreds of thousands of years with minimal power.
Looking for more secure encryption of data? DNA encoded sequences may hold the key to a new paradigm of secure data storage, including cryptographic keys exchanged using Quantum Computers. While core problems still exist, such as the cost to write DNA and problems associated with accessing it efficiently, industry and academia are hard at work to bring DNA based storage into the mainstream.
Metamaterials
Countless new solutions and capabilities will be enabled by metamaterials, designed to exhibit chemical and physical properties not found in nature, courtesy of clever engineering. These materials, which will be stronger, more flexible, and lighter than ever before will enable advances in antennas and communications technologies, immersive displays, bio-sensing capabilities, and stealth "cloaking" applications. Recall Harry Potter's invisibility cloak. Similar "cloaking capabilities" will become a commercial reality. Healthcare applications and services will also be built on biosensors comprised of sensitive "Metasurfaces" which can detect biomarkers in the early detection of certain cancers. 
Imitation in Action
UC Berkeley's Swarm Lab is examining what can be leveraged from the world of nature into future theories for data flow and network efficiency. Based on the swarm behavior of animal species, like ants, herds or flocks of birds, swarm networking aims to enable the network itself to make better real-time, autonomous decisions (improving efficiency and QoS).
Capitalizing on the Art of Integration
The ability to integrate these emerging technologies and apply them to use cases and business solutions beyond the sciences is not only compelling, rather it suggests app developers will want to staff up with core scientists, develop partnerships with labs, or find other means of not only staying abreast of developments but also harnessing their true potential. While new networks will emerge and support advanced solutions, the importance of the ecosystem and collaboration across industries is essential. CableLabs is developing the network requirements and new architectures to enable the rapid adoption of these technology enablers by solution developers like you. To see the entire landscape of catalysts we've profiled, visit our Emerging Technology Timeline. In our next installment on this series, we will discuss the impact of emerging technology in immersive media and the potential for new end user experiences.
What will you do with the plethora of new technologies? How will you harness their potential in your product roadmap? Want to collaborate with a global innovation lab powering the next generation of applications on the network?
Contact us today and find out how we can help you develop these technologies which will fundamentally change the way your end users behave and the way you will interact with them.
About the Authors
Anju Ahuja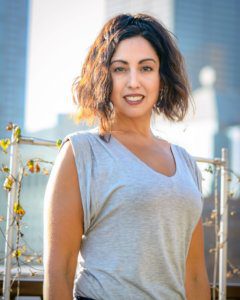 In our ever-evolving marketplace, Anju believes that taking a "Future Optimist" approach to solving challenging problems manifests solutions that benefit both the individual and the enterprise. Today Anju takes this approach to answer questions for emerging technologies like AR, VR, MR, AI and how they will work with traditional media, communications and the broader global cable industry. As Vice President of Market Development and Product Management, Anju leads the team whose charge is to enable transformative end user experiences, and revolutionize the delivery of new forms of content, while also unleashing massive monetization opportunities. Anju also serves on the Board of Directors of Cable & Telecommunications Association for Marketing (CTAM) as well as the President's Advisory Council of Northern California Women in Cable Telecommunications (WICT). Silicon Valley Business Journal Women of Influence 2018 honoree.
Martha Lyons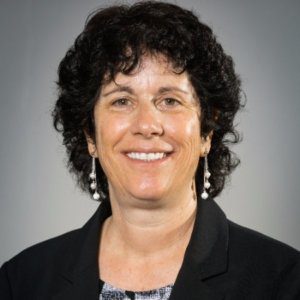 Inventor, Futurist and Technologist, Martha Lyons is the Director of Market Development at CableLabs. With a wide-ranging career at Silicon Valley high tech companies and non-profits, Martha has over two decades of experience in turning advanced research into reality. A leading authority in the initiation and development of first of kind solutions, her current focus is the identification of industry-leading opportunities for the Cable industry. She is personally interested in how advances in the areas of intelligent agents, Blockchain, bioengineering, novel materials, nanotech and holographic displays will create opportunities for disruptive innovation, to the delight of end users, in industries ranging from healthcare, retail, and travel to media and entertainment. When Martha is not inventing the future, she enjoys disconnecting from technology and spending time outdoors, preferably near some body of water.