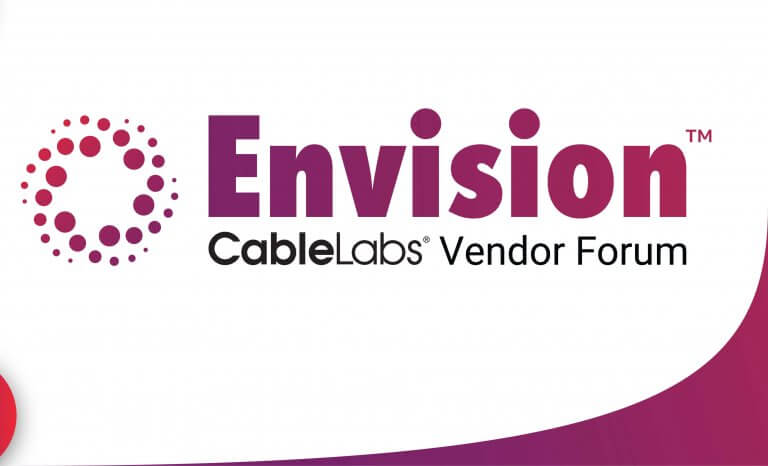 In a world of constant change and innovation, the need for collaboration and assurance is crucial. Every year, CableLabs and Kyrio host a booth at SCTE-ISBE Cable-Tec Expo (#1101 this year). At this event, cable and broadband professionals from around the world come together to share innovations, trends and emerging technologies. This year, we're doing something a little different. We're excited to announce the creation of our new CableLabs Envision Vendor Forum leading into SCTE Cable-Tec Expo 2019. This forum will accelerate innovation by introducing our newest technology advancements to our vendor community faster than ever.
What Will CableLabs Cover at Envision?
10G Wired Technologies
In addition to the significant cost savings, without laying more cable, we are also future-proofing our wired technologies and making certain that our customers have access to revolutionary services in the years to come. With technologies like Distributed Access Architecture, Full Duplex Coherent Optics, Passive Optical Network (PON), Proactive Network Maintenance (PNM), and DOCSIS 4.0, that revolutionary future is just around the corner.
Members of our team will not only provide information about the technology being developed for the industry; it will also offer an all-inclusive story that will tie together the numerous projects into a clear and comprehensive narrative. This narrative will support the direction of wired technologies within the industry and how all of the work is interconnected.
Mobile and Wireless Networks Enabled by 10G
Wireless technologies must be fast, secure and widely available so that we can stay connected to the people and things that matter the most to us. Wireless technologies are important, like network convergence and low latency mobile xhaul, because low-latency wireless access is key to building our connected future. We've been making sure cable's hybrid fiber coax networks are ready to support wireless needs now and in the future.
Panel Discussions and More
CableLabs technology experts will be speaking and moderating panel discussions throughout the forum, and CEO and President Phil McKinney is speaking at the opening ceremony. Our lineup of speakers and moderators include the following:
There will be many more speakers you will not want to miss, especially our keynote speaker, Kevin Hart, Executive VP, Chief Product and Technology Officer, from Cox Communications.
CableLabs Envision Vendor Forum is ideal for developers, engineers, systems administrators, systems architects, technical decision makers, product engineers, marketers, and anyone who needs to be ahead of the technology movement.
Event Information
When: Sept. 30, 2019
Where: New Orleans, LA