Join us at the CableLabs NDA Vendor Forum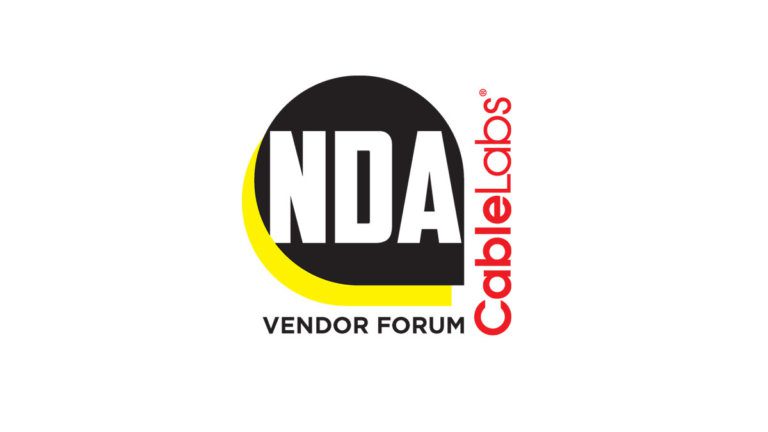 Once a year CableLabs holds the NDA Vendor Forum. This is a unique opportunity for companies who are interested in developing technologies for the cable industry to get up to speed with the latest technology projects underway at CableLabs and to provide input on our technology development roadmap for the year ahead.
This year's Forum comes at an exciting time for the industry. Our member companies in the U.S. and abroad are accelerating their plans to deploy gigabit services, expand the coverage and capabilities of their Wi-Fi networks, and offer new services that benefit subscribers at home and on the go. CableLabs project roadmap for 2015-16 reflects these priorities, and our success depends on the substantial technical expertise and engineering contributions from the vendor community.
Our Forum is in San Jose, CA this year, so we hope to see some new companies who may have not had the chance to attend one of our Forums. You'll be able to network with CableLabs staff and other vendors, and get any of your questions answered with respect to technology projects at CableLabs.
If you are already an NDA vendor, register for the event. If you are interested in attending the, you'll first need to a member of our NDA community. Please refer to our tutorial on How To Engage. There is no cost to join, and benefits of NDA membership (no cost) are numerous, and include the ability to review our technical specifications before they become public.
I look forward to seeing you in San Jose on the April 23.
Event Details
Thursday, April 23, 2015
8:00am to 6:00pm
Hilton San Jose, Downtown
300 S Almaden Blvd., San Jose, CA 95110
Ralph Brown is the Chief Technology Officer at CableLabs and can be reached at r.brown@cablelabs.com