CableLabs Introduces New Telecom Infra Project (TIP) Community Lab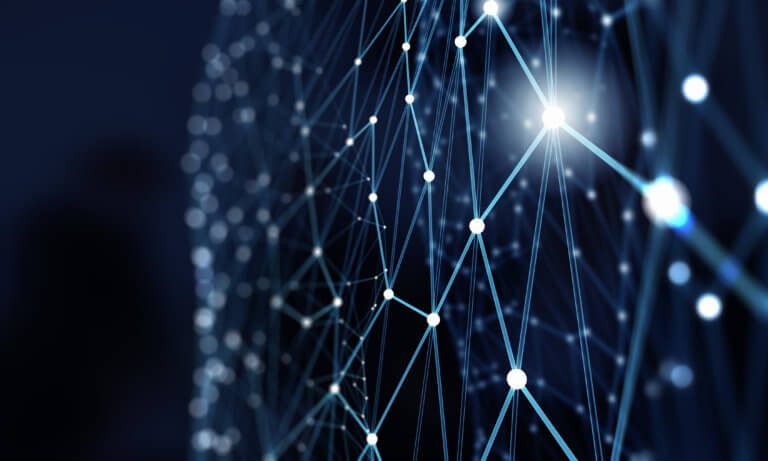 Today we are excited to announce a new venue for wireless network innovation and collaboration at CableLabs. CableLabs and the Telecom Infra Project (TIP) have opened a TIP Community Lab located at CableLabs' headquarters in Louisville, Colorado.
What is a TIP Community Lab?
The TIP Community Lab is an integral component of community-based innovation with data-driven results. The goal of a Community Lab is to enable at-scale real-world projects that lead to adoption. These labs provide an open and collaborative working environment for members of TIP project groups to meet, test and refine the solutions they're developing.
Currently, Community Labs are located at the offices of Facebook and SK Telecom. Today, beyond the CableLabs announcement, Deutsche Telekom announced the opening of its Community Lab in Berlin and Bharti Airtel announced that it is launching a Community Lab based in India.
What goes on at the CableLabs Community Lab?
At CableLabs, we set aside dedicated lab space for the TIP Community Lab. When at the CableLabs TIP Community Lab, engineers will have access to a bevy of state-of-the-art wired and wireless test equipment, including our:
Channel emulators
Traffic generators
LTE and DOCSIS sniffers
A host of HFC networks we use for lab work
Various LTE UEs
Multiple EPCs (LTE core network)
The first project to enter the CableLabs TIP Community Lab is the vRAN Fronthaul project. This project is focused on virtualization of the radio access network (RAN) for non-ideal fronthaul links (i.e. not CPRI). A key component of 5G wireless networks is going to be densification; deploying more, smaller cell sites closer to the users. Think of a small cell site inside your favorite coffee shop, or several small cells peppered throughout the hottest restaurant and bar streets in your city.
The economics of this deployment style don't support pulling fiber links to every small cell, it's just too expensive. Therefore, a fronthaul technology capable of using "non-ideal" links to connect these small cells (i.e. DOCSIS®, G.Fast, Ethernet, Microwave), can enable new deployment economics.
The Telecom Infra Project
Founded in February 2016, TIP is an engineering-focused initiative driven by operators, suppliers, integrators and startups to disaggregate the traditional network deployment approach. The community's collective aim is to collaborate on new technologies, examine new business approaches and spur new investments in the telecom space. TIP has more than 500 member companies, including operators, equipment vendors and system integrators. TIP currently has project groups working in the strategic areas of Access, Backhaul, and Core and Management.
CableLabs began participating in TIP a year ago and we now hold a seat on the TIP Technical Committee. We view TIP as a great opportunity for cross-pollination between the different ecosystems that influence the telecommunications networks of the future, and an excellent opportunity to leverage the diverse skills within the TIP community to create new possibilities for end users.
Everyone who has access to 4G LTE today loves how speedy their smartphone is and they want more. They want the speeds that 5G wireless networks promise. But let's be honest, we want it for equal to or less than what we pay for our service today. TIP is focused on building networks of the future through collaboration that will give operators the flexibility to grow their networks quickly, efficiently and in a cost-effective manner while delivering the 5G speeds users will demand.
In addition, there are more than 4 billion people who are not online. Dramatic improvements in network flexibility and cost reduction would help close this digital divide. To meet these two goals, the industry should pursue new approaches to deploying wireless networks.
Interested?
CableLabs members interested in more information should check out the CableLabs Tech Brief on the topic posted in Infozone (login required). The CableLabs Community Lab is a great opportunity for telecom vendors unfamiliar with cable infrastructure to get their hands dirty with HFC and DOCSIS networks.
CableLabs is also active in other TIP project groups that may come to the Community Lab in the future. For example, we participate in the Edge Computing group. The Edge Computing group focuses on lab and field implementations for services/applications at the network edge, leveraging open architecture, libraries, software stacks and MEC. Contact CableLabs principal architect of network technologies, Don Clarke, if you want more details.
The TIP Community Lab continues the tradition of innovation at CableLabs. So stay tuned, this is just the beginning of exciting news to come from the work going on in the CableLabs TIP Community Lab.
If you got this far and you're thinking "I want me some of that Community Lab goodness," join TIP! You can sign up here and get involved. Project groups are open to anyone, operators and vendors, and collaboration is what it is all about and we're excited to help facilitate.
TIP Summit 2017 - Patrick Parodi - Panel Discussion from sysadmin on Vimeo.