CableLabs Demonstrations at SCTE Cable-Tec Expo '15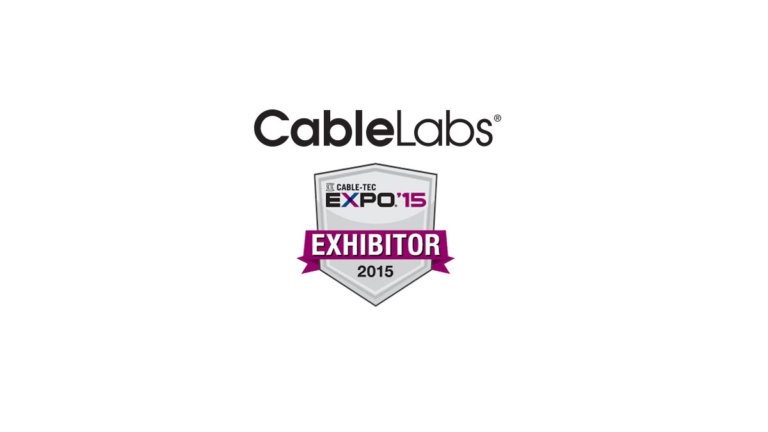 CableLabs will be showcasing five technology demonstrations at the SCTE Cable-Tec Expo '15, October 13 – 16, in New Orleans.
We encourage you to stop by to learn more – CableLabs is located at Booth # 2845.
Spectrum Capture Analysis
CableLabs will be demonstrating tools that have been developed to analyze data from cable modems with spectrum capture capability. The tools are designed to identify spectrum impairments in the downstream and upstream frequency ranges. The tools being demonstrated are available to CableLabs members and licensed vendors.
Next Generation Ultra HD
CableLabs is demonstrating the benefits of High Dynamic Range (HDR) content and Wide Color Gamut (WCG). We have two demonstrations: first, we compare HDR with today's technology, Standard Dynamic Range (SDR); and, second, we compare the current colors available in HDTV with a proposed UHDTV standard called ITU Rec.2020.
CPE Energy Efficiency
CableLabs is committed to helping cable operators and manufacturers design and deploy more energy-efficient consumer premises equipment (CPE). CableLabs provides technical support to the industry Energy Efficiency Voluntary Agreements for Set-Top Boxes and Small Network Equipment as well as other energy efficiency initiatives. While CableLabs focuses on improving the energy efficiency of CPE, we also work closely with SCTE Energy 2020 to address end-to-end energy efficiency in the cable infrastructure.
Internet of Things
CableLabs will demonstrate an implementation of interoperability between competing "Internet of Things" (IoT) ecosystems. This will include AllSeen, UPnP, Hue and possibly others and will show interaction between streaming video and connected things. The CableLabs interoperability framework allows MSOs to offer complex IoT services that work consistently regardless of the particular ecosystem they use. A web-based tool that allows new IoT devices to be created in a matter of minutes will also be shown.
Separating v4/v6 Traffic at the Home Gateway
This demo features an IPv6-GRE tunnel between a home gateway and a device in the cable provider's network. The purpose is two-fold; to transport IPv4 traffic over an IPv6 infrastructure and also to avoid configuring dual-stack interfaces on many of the routers in the Service Provider's network. IPv4 traffic flows through the tunnel, but IPv6 traffic routes natively.
For more information, please contact Wayne Surdam.