Cable Connects with Healthcare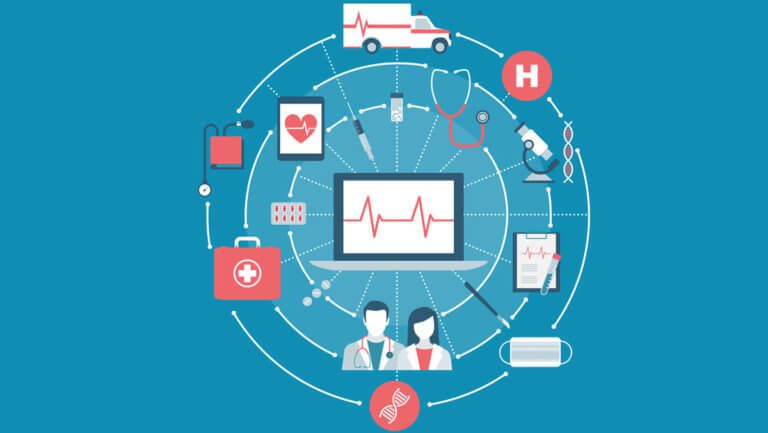 The connection between cable and healthcare may not be immediately obvious to the casual observer.  However, upon further reflection, this connection becomes more evident.  Cable companies have been expanding their commercial services to focus on the healthcare vertical.[1]  Cable operators are able to deliver a cost-effective bundle of broadband, telephone, and television services that meet the connectivity and business needs of hospitals and clinics.[2] Connected healthcare is very important for areas of the country that lack medical resources.  For example, GCI, the largest Internet provider in Alaska, is taking a lead in connected healthcare by providing remote Alaskan villages with telemedicine through their ConnectedMD program.
Connecting hospitals and clinics is only the beginning. Remote patient monitoring is becoming an increasingly important aspect in addressing the growing costs of healthcare.  The results of a year-long remote patient monitoring pilot from Geneia showed a savings of over $8,000 per monitored patient annually.[3] This kind of remote patient monitoring relies on a robust broadband connection to the home.
Today, in addition to connecting hospitals and clinics, the cable network infrastructure reaches 93% of U.S. homes.[4]  This enables cable services to contribute in an increasingly important role toward healthcare.
The demand for healthcare services continues to grow thanks to the reality of an increasing demographic of individuals over the age of sixty-five: currently that group makes up 15% of our population, but by 2040 it will be nearly 22%.[5]  Coupled with the rising cost of providing healthcare services in hospitals, connected healthcare makes more sense and "cents" than ever.  It is well known that treating chronic conditions comprises the highest percentage (as much as 80%) of U.S. healthcare expenditures.  Using remote patient monitoring to stay on top of chronic conditions and anticipating potential crises avoids unnecessary ER visits and improves patient outcomes.
Connectivity transcends industries and the issues faced by healthcare are massive, therefore the time for collaboration has arrived.  One example of this kind of collaboration with the healthcare industry is our work with the Center for Medical Interoperability (CMI).  The West Health Institute study, The Value Of Medical Device Interoperability, estimated that more than $30 billion in annual health care savings could be realized by solving medical device interoperability.[6]  CMI was formed to address this problem and is modeled after the CableLabs centralized research and development laboratory.  CableLabs brings its expertise in device interoperability, device security, and certification to the healthcare industry through its participation in CMI's specification development efforts.
Another example of industry-wide collaboration is our participation in the Open Connectivity Foundation (OCF) which is spearheading network security and interoperability standards for IoT devices.  CableLabs not only has a board position at OCF, we chair the OCF Security Working group. Through OCF, we are working to drive increased IoT security to address the associated risks to both the network as well as the privacy of subscribers.
The organization that I represent, CableLabs, recognizes the increased role that the cable industry will contribute to the healthcare industry of the future.  We are producing two back-to-back Inform[ED] Conferences to bring together cable industry technologists with health information management professionals.  April 12 will focus on IoT Security and April 13 will cover Connected Healthcare.  Please join us in New York City and we look forward to having you join us in this important conversation.
Thursday, April 13, 2017
8:00am to 6:00pm
InterContinental Times Square New York
300 W 44th St.
New York, NY 10036
Footnotes
[1] Comcast - https://business.comcast.com/enterprise/industry-solutions/healthcare
Cox - https://www.cox.com/business/industry-expertise/healthcare.html
Charter - https://enterprise.spectrum.com/solutions/healthcare.html
[2] https://www.ncta.com/platform/broadband-internet/gci-makes-telehealth-as-easy-as-regular-healthcare-in-rural-alaska
[3] https://www.geneia.com/news-events/press-releases/2016/june/geneia-study-finds-remote-patient-monitoring-could-save-more-than-8000-dollars-per-patient-annually
[4] NCTA -  https://www.ncta.com/industry-data; Source:  NCTA Analysis of SNL Kagan and Census Bureau Estimates
[5] https://aoa.acl.gov/Aging_Statistics/Index.aspx
[6] http://www.westhealth.org/resources/value-of-io-analysis/
By Ralph Brown, Chief Technology Officer, CableLabs.