Active Story: How Virtual Reality is Changing Narratives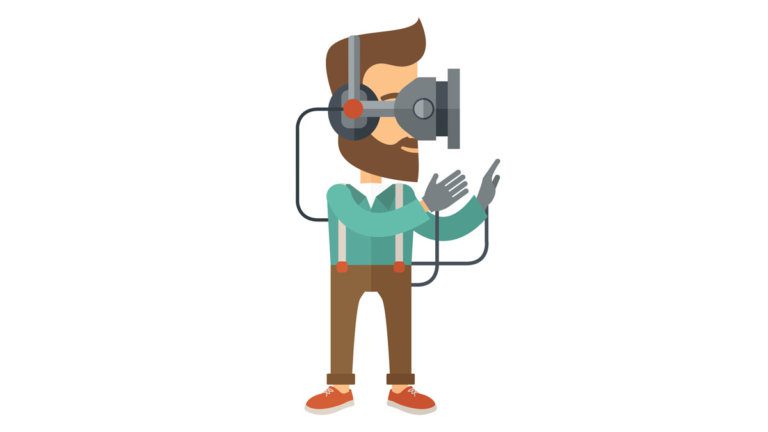 I love story, it's why I got into filmmaking. I love the archetypal form of the written story, the many compositional techniques to achieve a visual story, and using layers of association to tell story with sound. But most of all, I love story because of its capacity to teach. Telling a story to teach an idea, it has been argued, is the most fundamental technology for social progress.
When the first filmmakers were experimenting with shooting a story, they couldn't foresee using the many creative camera angles that are used today: the films more resembled watching a play. After decades of experimentation, filmmakers discovered more and more about what they could do with the camera, lighting, editing, sound, and special effects, and how a story could be better told as a result. Through much trial and error, film matured into its own discipline.
Like film over a century ago, VR is facing unknown territory and needs creative vision balanced with hard testing. If VR is to be used as a platform for story, it's going to have to overcome some major problems. As a recent cover story from Time reported, gaming and cinema story practices don't work in virtual reality.
VR technology is beckoning storytellers to evolve, but there's one fundamental problem standing in the way: the audience is now in control of the camera. When the viewer is given this power, as James Cameron points out, the experience becomes a gaming environment, which calls for a different method to create story.
Cameron argues that cinematic storytelling can't work in VR: it's simply a gaming environment with the goggles replacing the POV camera and joystick. He's correct, and as long as the technology stays that way, VR story will be no different than gaming. But there's an elephant in the room that Cameron is not considering: the VR wearable is smart. The wearable is much more than just a camera and joystick, it's also a recording device for what the viewer is doing and experiencing. And this changes everything.
If storytelling is going to work in VR, creatives need to make a radical paradigm shift in how story is approached. VisionaryVR has come up with a partial solution to the problem, using smart zones in the VR world to guide viewing and controlling the play of content, but story is still in its old form. There's not a compelling enough reason to move from the TV to the headset in this case. But they're on the right track.
Enter artificial intelligence.
The ICT at USC has produced a prototype of a virtual conversation with the holocaust survivor, Pinchas Gutter (Video). In order to populate the AI, Pinchas was asked two thousand questions about his experiences. His answers were filmed on the ICT LightStage that also recorded a full 3D video of him. The final product, although not perfect, is the feeling of an authentic discussion with Pinchas about his experience in the holocaust. They've used a similar "virtual therapist" to treat PTSD soldiers, and when using the technology alongside real treatment, they've achieved an 80% recovery rate, which is incredible. In terms of AI applications, these examples are very compelling use cases.
The near future of VR will include character scripting using this natural language application. Viewers are no longer going to be watching characters, they are going to be interacting with them and talking to them. DreamWorks will script Shrek with five thousand answers about what it's like when people make fun of him, and when kids use it, parents will be better informed about how to talk to their kids. Perhaps twenty leading minds will contribute to the natural languaging of a single character about a single topic. That's an exciting proposition, but how does that help story work in VR?
Gathering speech, behavioral, and emotive analytics from the viewer, and applying AI responses to it, is an approach that turns story on its head. The producer, instead of controlling the story from beginning to end, follows the lead of the viewer. As the viewer reveals an area of interest, the media responds in a way that's appropriate to that story. This might sound like gaming, but it's different when dealing with authentic, human experience. Shooting zombies is entertaining on the couch, but in the VR world, the response is to flee. If VR story is going to succeed, it must be built on top of real world, genuine experience. Working out how to do this, I believe, is the paradigm shift of story that VR is calling for.
If this is the future for VR, it will change entirely how media is produced, and a new era of story will develop. I'm proposing the term, "Active Story," as a name for this approach to VR narratives. With this blog, I'll be expanding on this topic as VR is produced and tested at CableLabs and as our findings reveal new insight.
Eric Klassen is an Associate Media Engineer in the Client Application Technologies group at CableLabs.