Accelerating Open RAN With the 5G Challenge, Hosted by CableLabs and Kyrio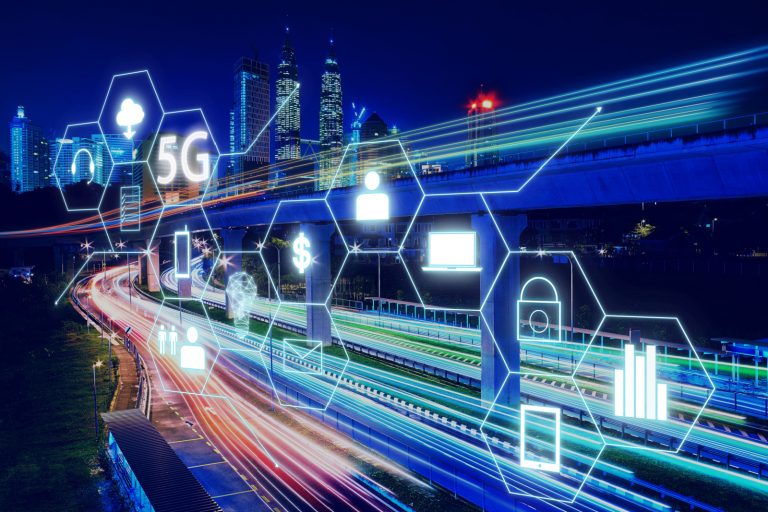 CableLabs has been selected to serve as the host lab for the 5G Challenge for the second year. The 5G Challenge aims to accelerate the adoption of 5G open interfaces, interoperable subsystems and multivendor solutions. By fostering a large, vibrant and growing vendor community, the goal of driving 5G interoperability toward true plug-and-play operation can be achieved.
"Given our commitment to the continuous research and development of advanced mobile technologies, we are excited to be part of this collaborative effort to help accelerate the development and widespread deployment of open and interoperable 5G networks," said David Debrecht, vice president of Wireless Technologies.
The first year of the challenge focused on the interfaces among the Open RAN-specified subsystems. This year, testing is expanding to include the RAN Intelligent Controller (RIC) and the 5G core network interfaces. Presented by the National Telecommunications and Information Administration's Institute for Telecommunication Sciences (NTIA/ITS), in collaboration with the Department of Defense's Office of the Under Secretary of Defense for Research and Engineering, the challenge will award up to $7 million in cash and in-kind prizes. Awards will go to high-performing Open RAN solutions that showcase multivendor interoperability across radio, centralized and distributed units.
An informational webinar to summarize key requirements for participation and outline test procedures will take place Thursday, February 9.
This year's challenge is focused on accelerating Open RAN adoption by:
Utilizing existing standards for new providers.
Encouraging modular product development.
Reducing barriers to entry for new solutions providers.
Leveraging industry trends.
Demonstrating multivendor interoperability.
In order for Open RAN to be widely deployed and adopted, decision-makers need to ensure that the underlying technologies and subsystems function optimally and perform as well as existing 5G networks. This is where CableLabs' leading-edge lab environments come in.
CableLabs: The 5G Challenge Host Lab
CableLabs and its subsidiary Kyrio, the first O-RAN Alliance Open Testing and Integration Center (OTIC) in the Americas, will again partner to provide the host lab facilities. Our deployment of fully virtualized 5G networks and our extensive mobile network technologies expertise make our facilities ideal for meeting NTIA/ITS's goals.
As the host lab, CableLabs will perform wraparound emulation testing on each contestant subsystem individually and then end-to-end multivendor interoperability and performance testing. We're including state-of-the-art testing systems from both Keysight and VIAVI to support the goals of the 2023 5G Challenge. Contestants will be challenged to integrate with fellow contestants' subsystems and participate in multiple rounds of integration and performance testing—the primary thrust of this year's challenge.
The integration testing will involve multiple gNB configurations, which contain different Open RAN subsystems. Contestants are expected to provide an on-site system engineer throughout the testing at CableLabs that involves their subsystem(s). As an added benefit for challenge contestants, the integration testing will include adherence to applicable O-RAN Alliance specifications. Consequently, participants may receive a badge or certification from Kyrio, under its OTIC lab authority.
For more information about the 5G Challenge or the benefits of participation, sign up for NTIA/ITS' 5G Challenge Information Session. If you're an Open RAN vendor and want to learn more about the challenge, you won't want to miss this session.