A Hands-On Innovation Experience in Silicon Valley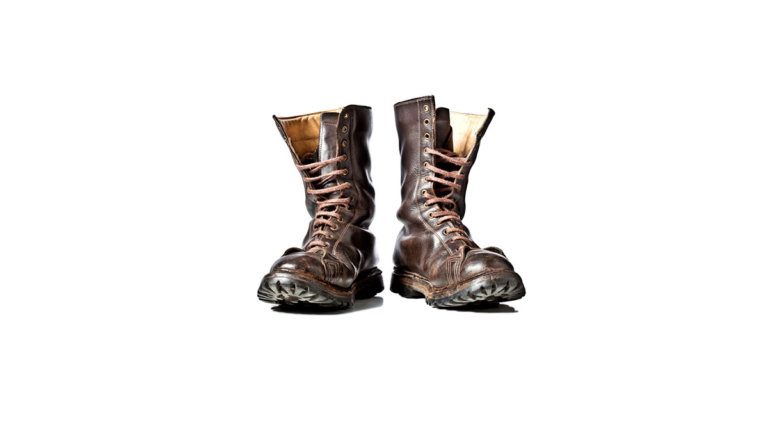 When my boss informed me a few weeks ago that I had been selected to be a participant in an intensive four day "Innovation Boot Camp" at our offices in Silicon Valley, I was surprised and somewhat concerned that I would be taken out of circulation for a whole week. I admit that it also crossed my mind to question what a 40+ year R&D veteran would learn that was new. Moreover, it was my 60th birthday on the first day of the course so I wouldn't be able to celebrate this once in a lifetime milestone with friends and family.
Actually, my wife and I had already agreed we wouldn't make a big deal out of my 60th - I don't normally celebrate being older as I am still 19 in my head, and I had already accepted an invitation to participate on a panel at the Open Networking Summit in Silicon Valley which happened to be the day before. And the Boot Camp was guaranteed to be interesting since it would be led by our CEO Phil McKinney, a well connected and highly regarded expert and author on innovation.
As it happens, it was one of the most valuable learning experiences of my career and I want to pass on a few thoughts that might draw others to question what you know about innovation.
The Boot Camp assembled bright and early Tuesday morning. We were a small class of sixteen MSO and CableLabs innovation leaders pre-assigned into four small groups for the duration. My group included colleagues from Comcast and Charter. Other companies participating in the Boot Camp included Cox Communications, CableVision, SCTE and an individual startup founder.
Day 1: Tuesday
The event opened with Phil McKinney taking us through his philosophy of innovation, brought to life with fascinating anecdotes coming from his amazing breadth of personal experience and connections across the industry. His examples sometimes brought back painful memories where I too had run into the wall, and moments when I was reminded how I had learned that lesson too. The session was riveting with room for plenty of interaction. I was in good company – the other participants were at least as passionate and opinionated about innovation as I am which boded well for an interesting and interactive week.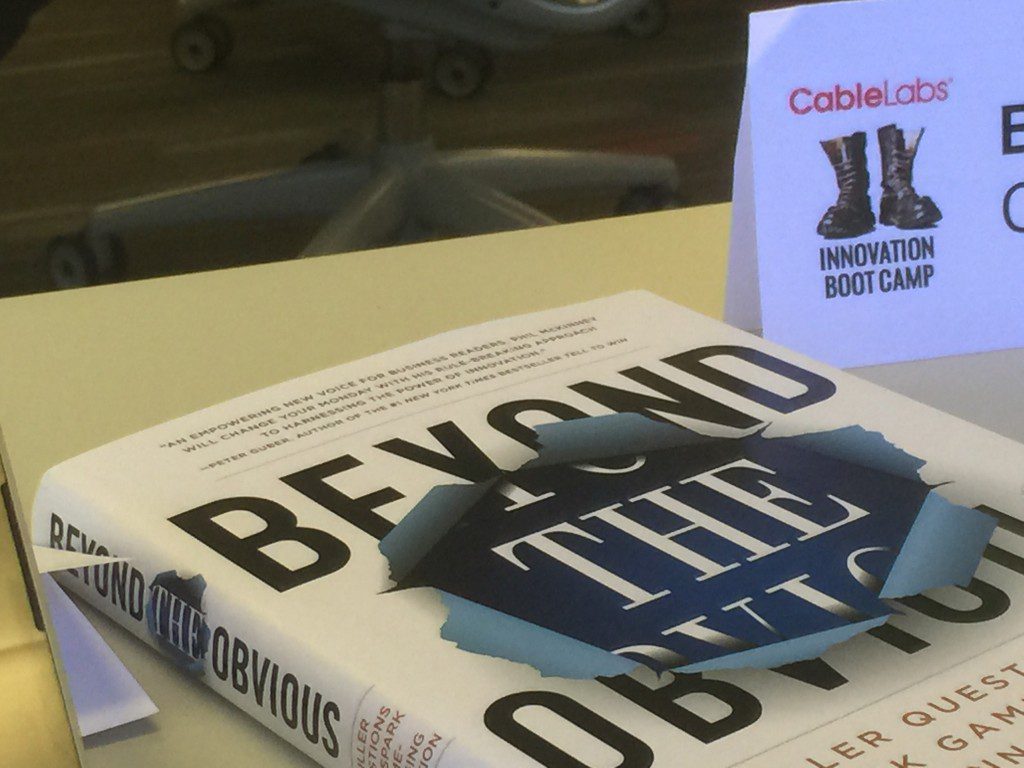 The Boot Camp focused on learning about how ideas are filtered and gated with an intensive program of experiential learning through real "into the wild" interactions with the Silicon Valley Innovation ecosystem. Through the entire week, we progressed hands-on learning based on short lectures. We learned about what questions matter, determined which customers were likely to be served by the proposed product or service, and we worked on our observation and active listening skills to prepare for an upcoming engagement with potential customers. The atmosphere throughout the week was relaxed and informal and new friendships were forged as we absorbed the Silicon Valley experience together.
Each day in the Boot Camp, battle-hardened Silicon Valley guest speakers imparted their knowledge in short 1-hour talks in an informal setting. They had no hesitation to deep dive questions we fired at them. We heard perspectives from Liberty Global Ventures on how a large corporation taps into external innovation. A leading market research agency explained how to test market reaction to ideas, and another speaker described a fascinating example of corporate innovation applying existing data to create a new proposition in the healthcare space. A leading creative design guru demonstrated how to use media to make an effective pitch. As someone who has fallen (as victim or perpetrator) into the "death by PowerPoint" trap too many times, I was grateful for the opportunity to learn some new tricks.
The four groups were challenged to develop an idea using the techniques we would learn, and pitch it to a judging panel which would include Phil McKinney. We were given a couple of topics to choose from: 'Emotive Computing' and 'Reputation,' plus profiles of real individuals who might be representative of our market.
That evening we embarked on our first venture "into the wild" - dinner at a Sunnyvale restaurant to interview the individuals we had selected from their profiles earlier in the day. These were San Francisco residents who had responded to an Event Gig listing on Craig's List. After a few glasses of wine and an excellent Mediterranean buffet, everyone was relaxed and ready to go. For me, it was surreal to have the opportunity to test reactions to an idea with real people whom I had not met before. Needless to say, we were all animated the next morning sharing our insights from the experience. One lesson was that you can't rely on a profile to predict reaction to an idea. And it is really hard to be objective when interacting with interesting people.
Day 2: Wednesday
The evening event was a brilliant surprise; the CableLabs team had organized a real Silicon Valley startup "Pitch" event at our Sunnyvale offices. It was a revelation that these events occur daily wherever there is significant startup activity including Boulder, CO and London as well as Silicon Valley. Anyone can pitch and anyone can turn up making it a great networking opportunity for would-be entrepreneurs and potential investors. A buffet with drinks ensured everyone had the opportunity to see demos, relax and network before the would-be startups pitched their propositions. The six 5-minute pitches were very entertaining and provided insights on what constitutes a good pitch compared with others that missed the mark. I had a chat with a couple of young British compatriots who had graduated from a London startup accelerator and were pitching for Silicon Valley investment. Neither was yet burdened with the obligations of family or mortgages and had nothing to lose in pursuing their dream. In chatting with these two inspiring young men, I found myself wondering how my life might have been different had I gone all in with my own startup in 1987 instead of progressing with it as (in my wife's words) an "expensive hobby".
Day 3: Thursday
The afternoon found the group on an air-conditioned coach heading for an unknown destination. On arrival we were amazed to find ourselves at the HQ of Electronic Arts and the privileged guests of Scott Cronce -- one of the world's top game technologists. This guy is mobbed by hard core gamers every time he is spotted at a gaming event. State-of-the-art networked games stretch just about every aspect of hardware and software performance and gamers expect ever deeper levels of immersion and emotional involvement. It is a risky business requiring absolute market focus. It can take up to four years to implement a modern networked game during which time technology and fashion will have moved on, and gamers take no prisoners if a game flops. The hour we spent with Scott was one of the most memorable in my career. I imagined that this modest guy could have long ago left it all behind to enjoy the fruits of his creativity, but he is just as passionate today as I imagined he was when he was working as a chef to fund his game startup. His is a classic Silicon Valley success story.
Afterwards we had pizza and beer in the modest Palo Alto offices of Pebble, the smart watch startup. These young Canadian graduates raised over $10M in Kickstarter crowd funding and have been surfing an ever increasing wave of demand ever since. I have been a hardware geek since my early teens and I had huge respect for them in taking the plunge to design a wearable technology from the get go. Imagine the nightmare scenario of a million returns if there was a hardware design problem! I think hardware will become the 'new software' as sensors get embedded in our lives and it becomes increasingly hard to differentiate pure software propositions. The advent of low cost programmable hardware platforms such as Raspberry Pi and Arduino enables more students to explore hardware-based ideas. Not to mention increasingly capable and affordable 3D printing technology which will enable hardware to be packaged in interesting new ways.
Day 4: Friday
Our final day dawned all too soon. We had been feverishly tuning our pitches to take into account what we had learned during the week and it was time to put our creativity to the test in front of Phil McKinney and our peers. It didn't matter who won (it wasn't my team), because we had all had a lot of fun and we had unique experiences that changed the way all of us view innovation and creative life. Just as importantly, we established new relationships and joined what is sure to become a growing network of Innovation Boot Camp graduates who will share our experiences – what works, what doesn't work as we encourage the growth of an innovation culture within our organizations.
CableLabs Innovation Boot Camp is held periodically and announced on the CableLabs web site several months ahead of time. Please contact Christian Pape if you would like more information.
Don Clarke is a Principal Architect at CableLabs working in the Virtualization and Network Evolution group.