5G For All: The Need for Standardized 5G Technologies in the Unlicensed Bands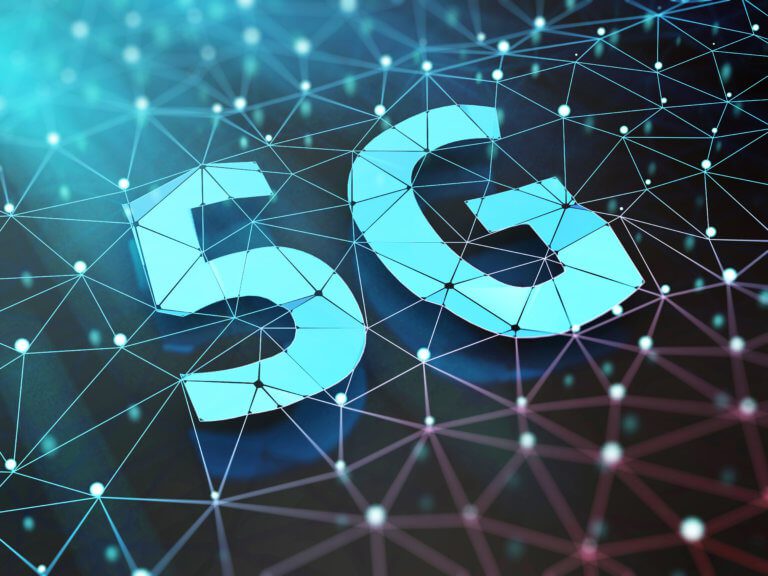 Wherever you turn in the wireless ecosystem today, 5G is the buzzword and the popular kid on the block… well, at least in some blocks. 3GPP, a third generation partnership project that defines specifications for GSM networks and radio access technologies, is working on developing the 5G standards at an accelerated pace, thus emphasizing the importance of 5G in the evolution of mobile networks. But, what is missing in the picture, is an equal emphasis and urgency in developing standardized 5G solutions for the unlicensed bands.
--
According to the FCC:

Unlicensed Spectrum: "In spectrum that is designated as "unlicensed" or "licensed-exempt," users can operate without an FCC license but must use certified radio equipment and must comply with the technical requirements, including power limits, of the FCC's Part 15 Rules. Users of the license-exempt bands do not have exclusive use of the spectrum and are subject to interference."

Licensed Spectrum: "Licensed spectrum allows for exclusive, and in some cases non-exclusive, use of particular frequencies or channels in particular locations. Some licensed frequency bands were made available on a site-by-site basis, meaning that licensees have exclusive use of the specified spectrum bands in a particular point location with a radius around that location."
--
The unlicensed spectrum has a history of delivering connectivity to the masses at unparalleled scales and economies. Taking Wi-Fi as a proxy for the unlicensed spectrum, by 2020, it is expected that the total shipment of Wi-Fi devices will have a user base of nearly 12 billion devices and the total shipments of Wi-Fi devices will surpass a whopping 28 billion. (Note: world population is forecasted to be 7.7 billion in 2020!).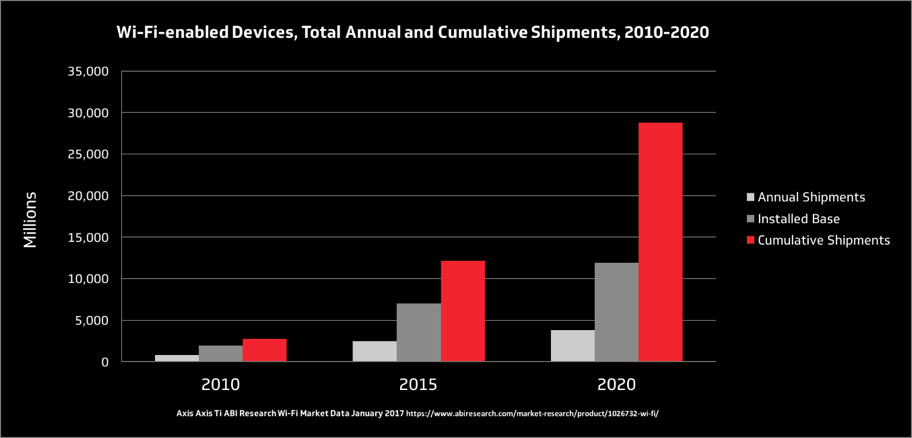 One of the fundamental drivers of the success of Wi-Fi is its use of unlicensed spectrum because the innovation enables the availability of Wi-Fi for everyone with a significantly lower cost and complexity of deploying a wireless network. Additionally, unlicensed spectrum plays a critical role in the success of licensed spectrum technologies. In 2016, 60% of mobile traffic was offloaded to the unlicensed spectrum. This means that mobile networks had to increase capacity by 250% if offloading to unlicensed spectrum was not viable. However, the user experience when switching between mobile networks and Wi-Fi has not been ideal due to a lack of interoperability.
3GPP is now looking at enabling 5G technologies in the unlicensed bands; specifically, 3.5 GHz, 5 GHz and 60 GHz. The study led by Qualcomm was approved in March of 2017, with the results expected to be handed off to 3GPP in June of 2018 for review. While this is exciting news for fans of unlicensed spectrum, it comes at a slower pace than its licensed spectrum counterpart. It is expected that 3GPP will finalize the licensed spectrum Non-Standalone (NSA) 5G enhanced mobile broadband specifications by March of 2018, thus enabling 5G network deployments in early 2019.
Although the schedule is not ideal, it is a step in the right direction. The popularity of the unlicensed spectrum (2.4 GHz and 5 GHz) has driven high levels of congestion. With the continuous increase in user demand, spectrum depletion is a real risk. Fortunately, the 60 GHz spectrum offers a huge swath of underutilized spectrum that is ripe for deploying 5G standalone networks within it. The 60 GHz band has 14 GHz of available spectrum (57 GHz – 71 GHz), which on its own is larger than all the licensed spectrum that is being considered for 5G networks, including licensed spectrum for 2G/3G/4G mobile networks!
We have addressed the business case for 5G technologies in the unlicensed band, but what's in it for the end user?  The ability to make high-speed low latency wireless networks widely available has the potential to significantly disrupt what's possible in our everyday lives, such as in education, healthcare, transportation, commerce, the way we work, entertainment, and most importantly, the way people connect with each other. Additionally, the availability of high-speed low latency wireless networks enables a new platform for innovation, on which applications we have yet to think of will be developed. The possibilities are endless and limited only by our imagination. As an example, take a look at our short video The Near Future: A Better Place here.
Harnessing the capabilities of 5G technologies and coupling it with unlicensed spectrum so that users can enjoy a seamless wireless experience across licensed and unlicensed bands is one of those truly rare instances where 1 + 1 = 3. What we cannot afford is to not drive standardized 5G technologies in the unlicensed band at a fast pace, because we would miss out on what the coupling of 5G and unlicensed spectrum has to offer.
--
You can find out more about what CableLabs is doing in this space by reading our Inform[ED] Insight on 5G here. Subscribe to our blog to find out more about 5G in the future.