4K vs. UHDTV: Clearing up the Confusion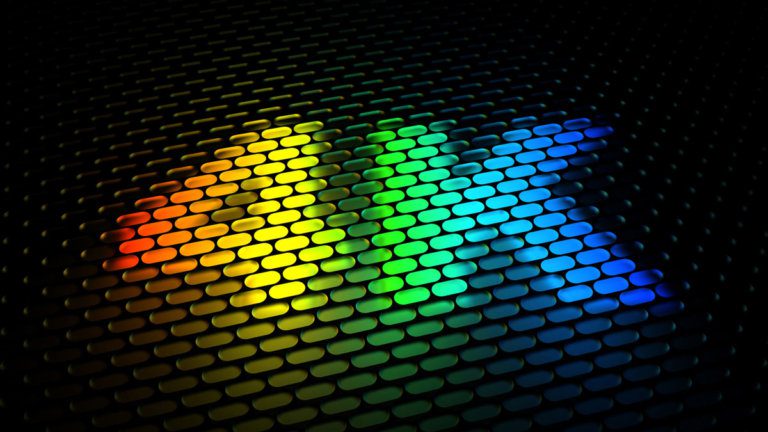 The 2014 National Association of Broadcasters (NAB) show in Las Vegas features many new products for 4K and Ultra High Definition Television (UHDTV). But what is the difference between the two?
Here's a quick overview:
What Does 4K Mean?
4K is a term used to describe the cinema resolution of 4096 x 2160, which has a cinema aspect ratio of 21:9.  For more than the past year many theaters across the world have shown movies in 4K.
While the movie industry was the first to begin using this resolution, the term 4K is still used as the technology transitions to the television market.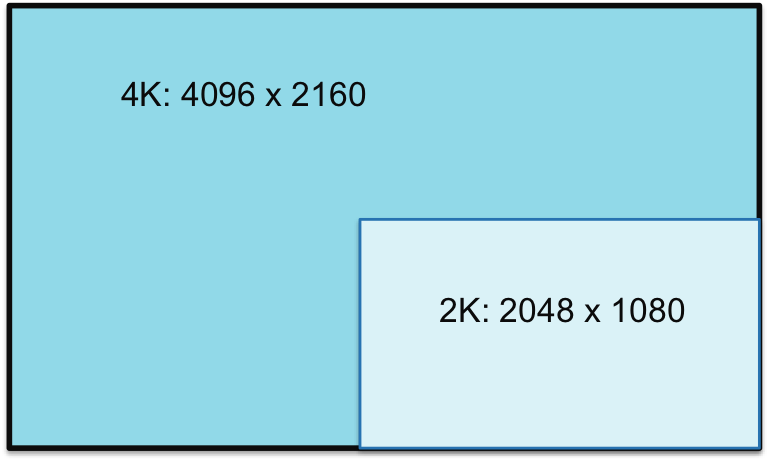 What is UHDTV?
As manufacturers began to consider higher resolutions for television, there was no terminology to describe 4K.  Realizing this challenge, the Society of Motion Picture and Television Engineers released a set of documents (SMPTE ST 2036) describing Ultra High Definition Television (UHDTV), intended to become the industry standard terminology.
Within this document two different resolution sizes were defined for UHDTV.  UHDTV1 describes what the television world has coined as 4K.  The resolution for UHDTV1 is 3840x2160, which is actually slightly smaller than cinematic 4K, due to the change in aspect ratio from 21:9 to 16:9.  In addition,UHDTV2 has been coined 8K (or Super Hi-Vision).  The resolution for UHDTV2 is 7680x4320.
Here's how 4K and 8K, or UHDTV1 and UHDTV2 compare to HD: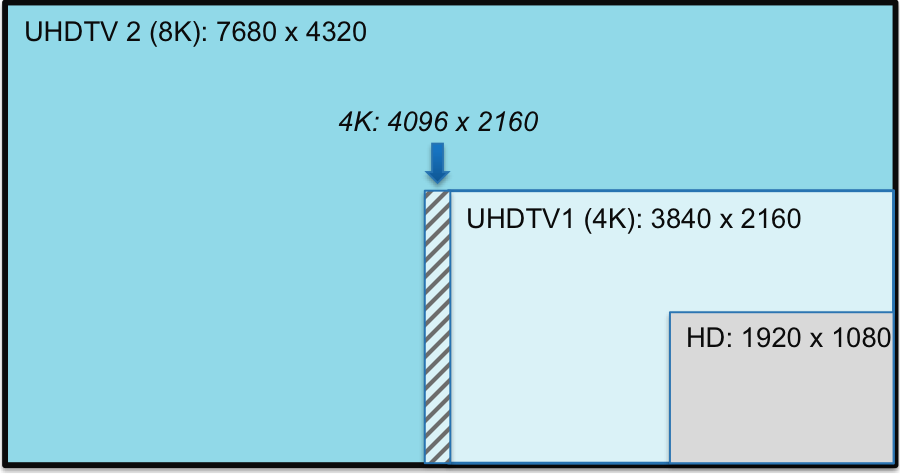 4K Is UHDTV – Sometimes
Unfortunately, due to marketing, the term 4K was already being identified with televisions at the time of the SMPTE document release, and has never been supplanted by UHDTV. Thus, consumers find themselves wondering what the difference is. Now we are starting to see UHDTV 4K or 4K UHDTV labeled TVs.  In both of these cases, regardless of the term used, the actual resolution is 3840x2160.
To really know what Ultra High Definition technology is inside the TV you're looking at, you have to pay attention to the resolution. Until this technology becomes widespread and the next generation of television resolution is in the hands of consumers, you may hear several different terms used for the same resolution.
So the next time you see a myriad of 4K and UHDTV technology examples at NAB or anywhere else, look for the resolution and you'll finally understand the difference.
Also don't forget that there is more to an UHDTV than resolution. Support for an expanded color space and up-scaling from HD to UHD resolution are both important.
Daryl Malas has been with CableLabs for over six years.  As a Principal Architect in the Video Application Technologies group, he is leading research on 4K (UHDTV1) for CableLabs. In addition, he has led other projects related to advanced video technologies, Content Delivery Networks (CDNs) and handling blackouts and advertisements within IP video delivery.