1+1=100: CableLabs' University Research Relationships and Their Role Within the Innovation Ecosystem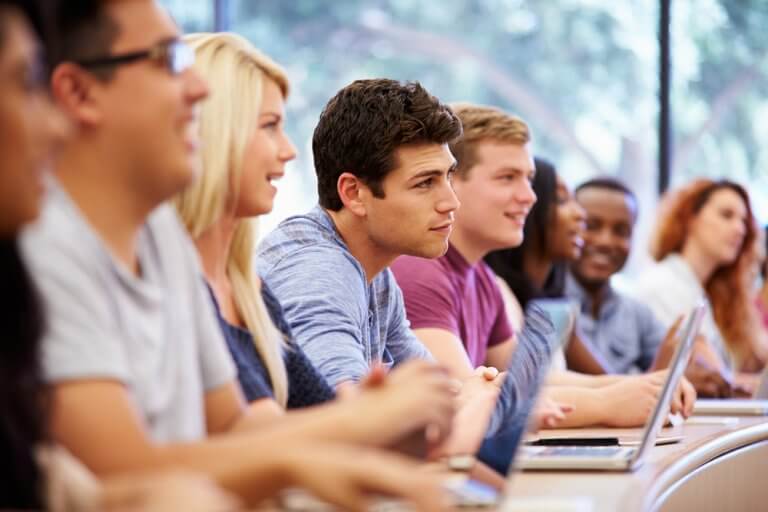 One of CableLabs' most important objectives is the continuous pursuit of new ideas that can lead to game-changing innovations for the cable industry. CableLabs university research relationships give us access to great minds around the world that can bring innovative ideas to the cable industry and supercharge our own efforts at CableLabs. It's also an opportunity to build long-term, mutually beneficial working relationships with some of the best research labs in the country.
When you think of building the future, a university lab, traditionally considered a goldmine for radical thinking and innovative research, is a natural place to start. Some of the best academic institutions in the U.S., such as Georgia Tech, Carnegie Mellon, Princeton and our neighbor, Colorado State, share our vision of a highly-connected near future and are doing amazing research in networking, 5G, cybersecurity and other areas of interest to the cable industry. Our partnerships with these institutions have already proven to be a worthwhile investment producing innovative solutions that are helping drive our progress in IoT security and mobile networking.
CableLabs + Universities: Building the Future Together
Current innovation projections for the near future, including the proliferation of IoT devices, VR/AR applications, artificial intelligence and seamless mobile communication, all require a powerful broadband network. Together with our university partners, we're developing ideas that'll bring us closer to the multi-Gigabit network reality of the future. Let's take a look at some examples of how we work together to make it happen.
Future Mobile Infrastructure
In just 20 years we've migrated from basic flip phones to powerful multi-use smartphones that are essentially our pocket-sized lifeline to everyone and everything we need. Not only do we have better hardware, but our mobile networks have also been enhanced to keep up with the exponentially growing user demand. But what will our hyperconnected future look like years from now? How will our mobile networks deal with massive amounts of data? Does our current mobile infrastructure require radical changes? Our partners at Carnegie Mellon University's Electric & Computer Engineering Department are working on answering these questions by taking a fresh look at Mobile Core Network Architecture and the implications of building and operating future mega-powerful mobile networks.
The Future of IoT & Network Security
Our users' desire for increased connectivity and productivity has already led to the proliferation of various IoT sensors and devices in our homes, cars, offices and everywhere in between. In response, companies are rushing to meet user demand by selling products without adequate cybersecurity measures. Since smart technology is only going to become more prevalent in the near future, this hacker's dream is becoming an industry-wide problem that needs urgent attention. We've been working with the Center for Information Technology Policy at Princeton to understand IoT device behavior and potential issues.  We've also been working closely with the faculty and graduate students at Colorado State University to develop new ways of identifying problems and protecting against security threats. This work will help inform CableLabs' larger effort to drive better IoT security standards across the industry. In addition to addressing IoT issues, Colorado State is also exploring ways of using real-time network data to identify unusual traffic patterns and applying multiple strategies to mitigate the rapidly evolving denial of service attacks.
5G and Fiber-Wireless Integration
4G wireless networks are fast but not nearly fast enough for the low-latency technologies of tomorrow. The 5G rollout in the next few years will introduce multi-Gbps mobile broadband speed and along with it—a new era in connectivity. 5G can support cutting-edge technologies, like VR, AI and IoT devices in large quantities, opening the door to a plethora of exciting new inventions, like self-driving AI-powered cars and much more. Together with our research partners at Georgia Tech, we're exploring the possibilities of the 5G network and are looking into expanding the bandwidth capacity of cable's optical technologies to meet the demand of 5G devices.
Moving forward, we will continue seeking out extraordinary thinkers within the academic community and supporting the development of new ideas and talent—the two main ingredients for a brighter future.