10 Fun Facts about our Film The Near Future. Ready for Anything.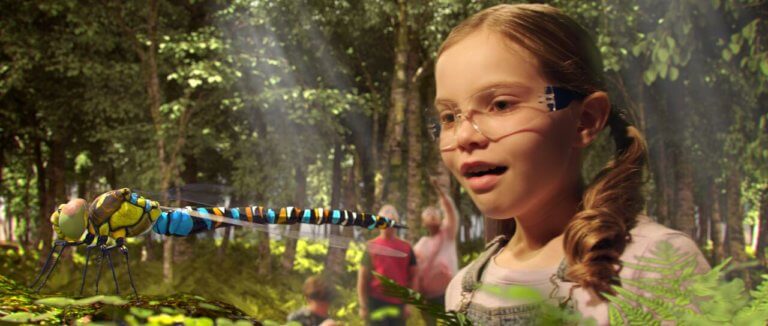 "Ideas without execution are a hobby, and true innovators are not in the hobby business." -- Phil McKinney
This week at our Summer Conference we released a short a film titled The Near Future. Ready for Anything. The third in our Near Future series focusing on virtual reality and AI, the film highlights how our broadband networks and increased connectivity will play a crucial role in the innovations of the future in the field of education.
Here we outline 10 fun facts about our film:
To cast the lead role, a casting agency started with 50 young women. The producers listened to readings from the top 25 and Callbacks were done for the top 10, 5, 3, 2 and finally, the star of the film, Violet Hicks, was chosen for the role of Millie.
The video-wall scene was created by constructing two separate classrooms next to each other with a large glass pane for the shared wall. After the scene was shot, both classrooms were torn down, including carpet, walls, and window tint, all in the same day.
The rainbow cut-outs on the school wall were actual school art projects. All other classroom items on the walls, including the desks and chairs were ordered from a props company specifically for the film.
Cookie the robot from The Near Future. A Better Place. makes a cameo appearance in the background of one of the classrooms.
To get the AI Agent to appear to float on the moon, the actress stood on a green painted Lazy Susan-like disk, and two technicians manually spun her around on it as she was being filmed. The green disk was removed in post-production and replaced with visual effects, and the actress was shrunk down to the appropriate size for the scene.
The name, Dot, is a take on the first smart watch, Spot, from 2004.
The garden scene was shot at an elementary school in Mill Valley where gardening is a part of the curriculum.
The Light Field scene at the end required a very specific office layout. Several offices were scouted over several weeks and one was finally found in a high-rise in downtown San Francisco.
That same Light Field scene took about 20 takes to get all four actors to choreograph their parts properly, on top of having no reference to the holodeck media they should be seeing.
Prior to filming The Near Future. Ready for Anything., the film's camera technician had just finished work on Jurassic World, and has worked on every film in that series since the first Jurassic Park in 1999. The amount of green screen work and visual effects in the film required his expertise.
Now, sit back, relax and see if you can spot all 10 in our video: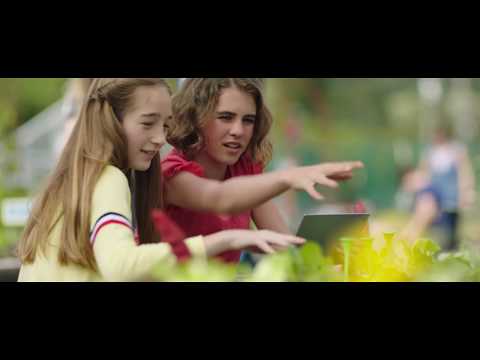 You can learn more about the integral role the cable industry is playing in the innovations of the #nearfuture by clicking below.