News
Millicom, Cablevideo and Schurz Communications Join the CableLabs Family
Welcoming a new company to the CableLabs family always makes for an exciting day here at the office. Today, we'd like to introduce you to not one but three of our newest members:
Millicom, one of the leading providers of cable, mobile and high-speed broadband services in Latin America
Cablevideo, a local Argentinian TV and Internet provider
Schurz Communications, a privately held company that owns a variety of regional U.S. broadband and cloud service providers
Millicom: A Company on a Mission to Help Growing Economies Reach Their Full Potential
Millicom operates under the TIGO brand in nine Latin American countries—Bolivia, Colombia, Costa Rica, El Salvador, Guatemala, Honduras, Nicaragua, Panama and Paraguay—building the digital highways that connect people, improve lives and develop communities. Millicom is driving connections that matter through the rapid expansion of its Hybrid Fiber Coax (HFC) and mobile networks with more than 147,000 km of fiber and a reach of 30 million households.
Passing more than 11 million homes today, Millicom's 3.3 million HFC customers enjoy a variety of digital video services, including advanced personalization and viewing recommendations, together with high-speed broadband.
On the mobile front, Millicom's 4G/LTE networks serve 37.2 million mobile customers. The company is now focused on converging its cable and mobile services, which would allow Millicom to deliver more compelling data-centric products to its rapidly growing customer base.
Cablevideo: Small Company with a Big Heart
Cablevideo began servicing the Santa Fe area of Argentina in the mid-1980s and has since expanded to Santo Tomé, Coronda, and other neighboring provinces. For the majority of Santafesinos, Cablevideo is synonymous with cable television, offering hundreds of channels, including on-demand and premium channels like HBO, as well as high-quality, reliable broadband Internet to local homes and businesses. Cablevideo also owns and produces content for three local channels that enjoy very high viewership among local residents.
Recently, Cablevideo has started to expand its operations outside Santa Fe and its provinces, laying fiber in areas such as Recreo that have never had cable or Internet. Because it is a local provider, Cablevideo is deeply embedded in local communities. Besides providing a variety of entertainment options, Cablevideo also offers job opportunities to local residents and free services to neighboring schools, nursing homes and hospitals. In June 2018, in preparation for the first winter cold in Argentina, Cablevideo joined forces with a local radio station to gather 5,000 blankets for 1,650 families who live in tin huts—proof that business is not always just about the bottom line.
Schurz Communications: A Family Business That Values Meaningful Connections 
Schurz Communications can trace its roots to 1872, when Alfred B. Miller and Elmer Crockett founded a local Indiana newspaper called the South Bend Tribune. Schurz got into the cable business in 1968 in Hagerstown, Maryland, and owns four other locally operated broadband companies in Arizona, Iowa, Minnesota and Vermont that offer video, high-speed Internet and voice services to neighboring communities. Operating HFC, GPON and EPON networks, Schurz is providing advance digital services to more than 200,000 revenue-generating units (RGUs).
In addition to its highly successful broadband operations, Schurz is focused on the technology of information sharing, which safely facilitates human and geographic connections on a global scale. Through Otava, Schurz provides world-class cloud, colocation, data protection, disaster recovery, security and other professional services solutions to thousands of customers around the world. Schurz understands the value of data and is committed to protecting it in the cloud.
CableLabs Membership: Where Local Meets Global
Now that Millicom, Cablevideo, and Schurz have joined our ranks, they have access to our global CableLabs community that strives to achieve alignment and adoption of common technologies. Plus, they can take advantage of many members-only resources, such as:
Exclusive access to our quarterly R&D reports, competitive assessments of innovation focus areas and more
An invitation to members-only global events, plus other industry conferences, such as CES, where members share insights and best practices
A behind-the-curtain look at the latest innovative research not yet available to the general public
An opportunity to participate in working groups that drive industry standards in fiber, security, mobile, virtual networking and other innovative fields
Access to state-of-the-art development and testing facilities for next-generation technologies
If you're interested in becoming a CableLabs member and would like more information, please contact us by clicking the link below.
Energy
Voluntary Agreements Continue to Save Money and the Environment
Last week, three important energy efficiency annual reports were released and the results are remarkable. I'm talking about the award-winning Set-top Box (STB) and Small Network Equipment (SNE) Voluntary Agreements (VA) in the United States, and the Canadian Energy Efficiency Voluntary Agreement for Set-top Boxes (CEEVA). These three programs were established in the U.S. and Canada with the goals of making set-top boxes and residential equipment more energy efficient, saving consumers money and reducing carbon emissions from power plants, all while continuing to innovate and introduce new features.
United States Set-top Box Voluntary Agreement
The US STB VA, established in 2012, expanded in 2013, and renewed in 2018, covers over 94% of the pay television market in the United States. Over the six years of this VA, the signatories continue to find ways to deliver services more efficiently. In the most recent 2018 Annual Report, the independent administrator, D+R International, found that the STB VA reduced the national STB energy consumption from 32 TWh in 2012 to only 19.4 TWh in 2018.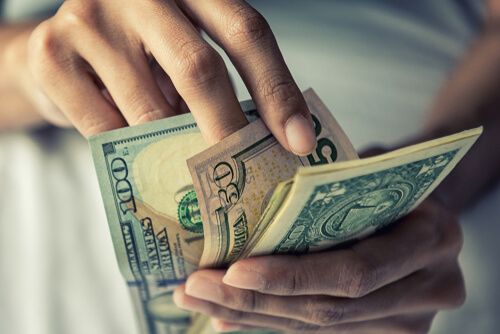 Consumer Savings
• $1.6 BILLION in 2018
• $5.15 BILLION total in 6 years


Carbon Footprint
• 8.9 Million Metric Tons CO2 emissions avoided in 2018
• 28.6 Million Metric Tons CO2 emissions avoided in 6 years
United States Small Network Equipment Voluntary Agreement
The US SNE VA report shared impressive results as well with energy efficiency continuing to improve year over year, demonstrating an average of a 66% decline in energy usage relative to increasing broadband speeds over the four years of the VA. This is especially impressive considering that the operators are purchasing and deploying devices to support continued demands on bandwidth and capabilities. When the SNE VA was established in 2015, the cable service providers reported sixteen different DOCSIS 3.0 models with only eight downstream bonded channels and no DOCSIS 3.1 purchases. In 2018, the only DOCSIS 3.0 models reported were at least 16 downstream bonded channels and ten different DOCSIS 3.1 models were reported.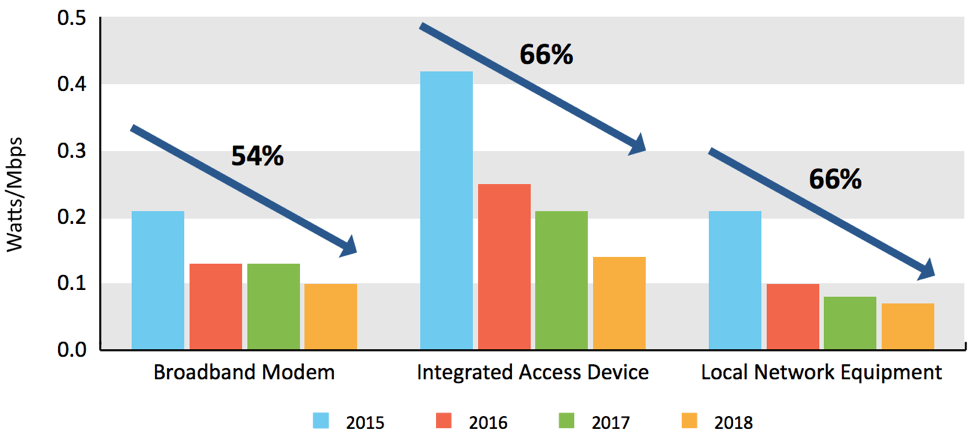 Figure 2 US SNE VA Average Energy Usage by Equipment Type, Weighted by Broadband Speed

The US SNE VA was recognized this year by Environmental Leader as a 2019 Top Project of the Year
Canadian Energy Efficiency Voluntary Agreement
CEEVA is only in its second year of reporting but is already demonstrating significant results.  You can find the annual report here, and it is also available in French here (pour tous ceux qui veulent lire le rapport en Français!)

Figure 3 Weighted Average TEC, by Set-Top Box Category
CableLabs' Role
Although CableLabs is not an official signatory to these voluntary agreements, we play a critical role in their success in a number of areas:
Leading the technical working groups for all of the VAs, researching and innovating ways to further reduce energy consumption in the devices
Playing a key role in the negotiations when establishing, running and renewing the VAs
Chairing the CTA R04WG13 working group that is responsible for the STB energy consumption test procedure used by the US STB VA, CEEVA and ENERGY STAR
Conducting energy testing for most major cable signatories in the U.S. and Canada (CableLabs and Kyrio are both ISO-17025 accredited for energy testing of STBs and SNE)
The success of these agreements continues to reinforce the benefits of a voluntary approach to achieve these goals over more restrictive government regulation. In this market, where technology is evolving at an increasingly rapid pace, these agreements provide CableLabs members and partnering vendors the opportunity to innovate and deliver the services that our consumers demand.
We are extremely proud of the success of these voluntary agreements and the positive impact they have had on cable consumers and the environment.
Want to Learn More?
Debbie Fitzgerald is a Director in the Technology Policy department at CableLabs and leads the Energy Efficiency Program.
Innovation
The Near Future. Diverse Thinkers Wanted: 10 Fun Facts
This week, at our Summer Conference, we released a short film titled The Near Future. Diverse Thinkers Wanted. The fourth installment in our Near Future series focusing on light field technology, mixed reality and AI, the film highlights how our broadband networks and increased connectivity keeps everyone in the workplace seamlessly connected and more creative. Here are ten fun facts about our film:
The autonomous cars in the film appear to have no steering wheel. This was achieved by using real cars with steering wheels and producing carefully mirrored shots: the set, costumes, props and stage direction were all mirrored, and the shot was then flipped in post-production, creating a realistic autonomous car driver-side with no steering wheel.
The lead actress ran so much in the film that she had to use two sets of shoes to avoid blisters. In shots that showed her feet, she used her costume's business shoes; in other shots, she used running shoes.
The opening chase scene from the café to the cars took more than 20 takes to get everything shot properly from every angle. Both actors were exhausted but happy to add a chase scene to their acting experience.
The café in the film does not exist. Every table, chair, cup, painting and every other prop was brought into an empty retail space that was built (art designed) as a café. Two days after it was built, the whole thing was taken down, leaving only an empty retail space again.
The holographic video content in the autonomous car assumes that the windshield glass works with the dashboard element to generate the media. The producers initially thought that glass light field technology was "too sci-fi," but it passed due to the availability of existing glass displays.
One day of shooting happened at a college, and parking had to be coordinated on narrow campus grounds. While one of the red "autonomous" cars was being parked, it hit a concrete corner of an outdoor seating area, which ripped through the metal of the car's passenger side door. Nobody was hurt, and thankfully the car scene had already been shot.
The set for the quadriplegic was actually an office kitchen that was converted into a home space. Every item in the office kitchen was taken out, and every prop—including tables and chairs in the background, and item on the wall of the set—was brought in and designed to look like a home. After shooting, it was all torn down and the office kitchen was put back together exactly as it was.
Several quadriplegics were auditioned for the part, but the actor who got the part is not disabled. He said that being able to move only his eyes and face was one of the hardest acting challenges he's ever had.
The Holo-Room was designed and mostly constructed beforehand. It was designed to be moved piece by piece into an office space for quick construction. It was moved in and built in 1 day and then torn down.
The film was shot entirely in San Diego, marking the first time a Near Future film had no scenes filmed in the Bay Area.
Events
4Front 2020: Introducing a New Cross-industry Event for Leaders Building the Future
At CableLabs, we think about the future every day. Our Near Future series offers a glimpse of how people might live, work, learn and play 3 to 8 years from now, but it doesn't address how we'll get there. The development of the 10G cable network that will power the innovations depicted in these films is already well underway; however, a network alone isn't enough.
Building the future will require a whole new level of cross-industry collaboration and input from the brightest minds in healthcare, gaming, automotive, education, consumer tech, sustainability, financial technology, AI, security and other fields that will develop consumer products and applications for the new era. This is why we need 4Front.
What Is 4Front?
4Front is a 2-day conference that will take place June 23-24, 2020, at the Gaylord Rockies Resort & Convention Center in Denver, Colorado. We invite all industries and ecosystems to join us and answer the question: What kind of future do we want to build?
Tackling that question might result in a wide array of answers, but we know there will also be unique, industry-specific challenges that we won't know about until we get everyone in the same room. And that's the type of information we need to be able to move forward. Less about execution or any one type of technology, 4Front is devoted to expanding the human connection, aligning visions and discovering how to build a better tomorrow for all mankind—together.
This event will be structured around four separate tracks: live, work, learn and play. Each track is designed to explore the technological dependencies and accelerate progress in that particular area. For example, a "Live" track may focus heavily on healthcare, biotech and automotive industries, whereas a "Play" track will delve into gaming, fitness and entertainment. Attendees will be able to showcase their thought leadership, share their vision and exchange ideas about how to move forward. Inspirational talks and discussions in both free-form and facilitated formats have the potential to create new partnerships, launch new market ventures or look at today's problems with a "vuja de" mentality to discover opportunity.
Why You Should Attend
Meet all the right people: We're bringing together more than 1,500 visionaries and innovators who hold the power to make decisions on behalf of their companies. You will be among senior executives, founders and entrepreneurs who understand the unique challenges of their field and are willing to share the goals and requirements for what they want to accomplish.
Identify new opportunities: Because 4Front brings together top decision makers who probably wouldn't otherwise meet, the connections you make here will help you identify interdependencies across various industries, gain a deeper understanding of your company's role within the global ecosystem and potentially forge new synergistic business partnerships that can contribute to your ROI and ultimately result in a better experience for everyone.
Find real solutions to real problems, faster: Innovation doesn't happen in a vacuum. If you're trying to solve a problem of the future, chances are someone from another industry might be looking at it from a different angle or working on a new technology that can potentially accelerate your progress. 4Front gives you an opportunity to have conversations with people who are as eager to move forward as you are. And though we can't guarantee that you'll find solutions to all your problems in 2 days, we can create an environment that's conducive to the type of innovative ideas that can lead to a breakthrough down the road.
 Why Is CableLabs Launching 4Front Now?
 The world is on the brink of the so-called fifth industrial revolution, where humans and technology will intersect in ways we never thought possible. Even if you don't buy into the hype, one fact is undeniable: The pace of innovation is accelerating at a staggering rate. Entire industries are being disrupted with predictable regularity, and inventions that would have once taken decades to saturate the market are becoming global sensations in months, or even days, thanks to our ubiquitous digital devices.
The effects of technology on markets and labor are astonishing. The World Economic Forum estimates that 65 percent of children now entering elementary school will hold jobs that don't exist today. McKinsey determined that over 50 percent of current work activities are automatable. There are hundreds of other statistics pointing to the same thing: Our world is about to change.
AI, VR, light field panels, holodecks and other emerging broadband-based technologies are tools that can be used across many different industries to create better connected experiences for everyone. By bringing all the relevant players to the table now, we can maximize the potential of all these emerging innovations and chart a course for the future we want to build.
There are two ways to handle a wave of change: Let it wash over you or steer it where you want it to go. Choose the latter! Join us at 4Front 2020.
Innovation
Just Released: A New "Near Future" Film Takes a Look at How Innovation Will Affect the Way You Work
This week, CableLabs released the fourth installment in its Near Future series. Titled The Near Future: Diverse Thinkers Wanted, this short film explores the aspect of life that takes up most of our time and energy: work. Have you ever wondered what a typical day at the office might be like in a decade? Will a 9-to-5 workday still exist, or will the technology of tomorrow redefine the concept of work as we know it? Let's take a closer look.
The Future Vision
The film's narrative is centered on Nikki, an ambitious go-getter who's about to deliver an important presentation. But as often happens in the world of business, things don't go exactly as planned and Nikki is faced with a number of seemingly insurmountable challenges.
Fortunately, she has all the tools she needs to not only solve every problem but to do so without ever slowing down. On-call mixed reality apps and helpful light field displays provide the information she needs. An autonomous taxi is always there to take her anywhere she wants to go. Layered videoconferencing solutions and holographic telepresence technology help her maintain continuous contact with her team. And an ever-present AI assistant takes care of everything else, from confirming appointment details to booking a holo-room, in seconds.
Thanks to all this advanced tech at her fingertips, Nikki has the opportunity to be her best, most creative and efficient self, and to make smart, calculated decisions without ever losing focus. Not everyone's workday will resemble Nikki's, but this kind of technological advancement is certain to have a profound effect on the way we approach our daily tasks, conduct meetings and solve problems in the near future, no matter what line of work we're in.
Technologies That Will Help Us Get There
The technology shown in the film will shape the way we think about work in the future. Powered by a multi-gigabit super network of tomorrow, it will create a more efficient, productive and creative work environment that will help us perform at our best. For example, technology can be used to:
Manage our time better: Picture a world where you don't waste half your morning resolving calendar conflicts or worrying about logistics. How much more would you be able to get done in a day? According to Accenture, technologies such as Nikki's ear-piece AI assistant are projected to increase labor productivity by up to 40 percent, enabling you to make more efficient use of your time.
Access the information we need, whenever we need it: A lot of workplace slowdowns occur because of missing or inadequate information. How much more productive do you think you'd be if all the information you ever needed was readily available to you? In the film, Nikki's eyeglasses have built-in mixed-reality tech that overlays street addresses and other data on top of everything she sees, allowing her to make critical decisions on the go.
Collaborate more efficiently, from anywhere: To accommodate a more talented and diverse workforce, businesses around the world are seeking advanced remote collaboration solutions that allow their teams to seamlessly interact as if they're physically present at the same location. In the film, we explore a few ideas about how this might work, including layered videoconferencing technology that combines traditional video with mixed and virtual reality, public light field tables and holographic telepresence systems (holo-rooms), where Nikki's entire team gathers to work on a common project.
Enhance our skills and abilities: According to the World Economic Forum, 65 percent of children now entering elementary school will hold jobs that currently don't exist. This is partially due to technologies like alternative interfacing, which gave Nikki's coworker the ability to manipulate virtual objects with the movement of his eyes. This type of new and exciting technology will drive the need for more interesting and fulfilling jobs—and redefine the nature of work as we know it. 
Focus on creative solutions: According to McKinsey, 50 percent of current work activities are automatable, and the demand for skills like creativity, critical thinking, decision making and complex information processing is projected to grow 19 percent in the United States by 2030. Outsourcing some of the boring and mundane tasks—such as double-checking locations, hailing a cab or booking a room—to machines will free up more of our brainpower for a whole new level of creativity and imagination.
Although we're not yet in Nikki's world, we're well on our way. The 10G platform will set the foundation for many of these technologies, enabling app developers and entrepreneurs to innovate without worrying about the speed, capacity and latency restrictions they had to deal with in the past. Take a look for yourself! You can view the film in its entirety below.
News
CableLabs Names Mariam Sorond as Chief Research & Development Officer
Today, CableLabs appointed Mariam Sorond as the organization's Chief Research & Development Officer and Senior Vice President, reporting to President and CEO Phil McKinney. In this role, Sorond will lead Research & Development (R&D) directing the execution and adoption of new technologies for CableLabs' members and the industry, partnering closely with McKinney on the technical thought leadership, vision and strategy for the future of connectivity.
"We're thrilled to welcome Mariam to CableLabs, bringing her depth of experience and expertise to our members and the industry," said McKinney. "As we advance toward a digital future encompassing even greater wireless capabilities, it is crucial for both CableLabs and the broadband industry at large to be led by innovative executives with extensive knowledge in wireless technologies and technology policy."
As the cable and broadband industry surges ahead into a new era of ubiquitous connectivity, it is critical for CableLabs to continue building technologies that enable one cohesive and seamless ecosystem. With mobile network operators making up approximately half of CableLabs' members, including some of the largest wireless operators in the world, Sorond's expertise across wireless technologies for mobile, fixed and satellite networks—across both domestic and international standards—will carry CableLabs into the future.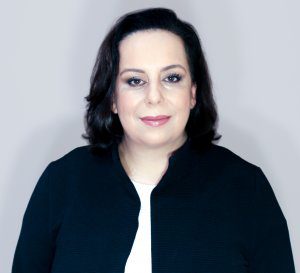 "I am excited to be joining the innovative and talented team at CableLabs," said Sorond. "CableLabs invents the future through technologies that connect our society with better communication and quality, offering a unique environment for the insatiably curious. I look forward to working with this transformational and passionate team to deliver solutions that break barriers and are implemented around the globe."
Sorond comes to CableLabs from DISH Network, bringing more than 24 years of technical and strategy experience in the telecommunications industry. At DISH, she served as the Chief Wireless Architect and Vice President of Technology Development. Sorond led the R&D effort for an innovative 5G network and created the next-generation network architecture, as well as spectrum technology, standards development and the negotiation of technical agreements across government agencies and industry partnerships.
Prior to joining DISH, Sorond worked for several operators, including Nextel, ICO and PrimeCo, and vendors such as Lucent Technologies (now Nokia). She has served as a member of the NTIA's Commerce Spectrum Management Advisory Committee (CSMAC) since 2014.
Sorond will officially begin working at CableLabs later this month.
Ralph Brown will be retiring from his role as Chief Technology Officer after more than 17 years with CableLabs. New to the role of Chief Technology Officer, Belal Hamzeh's focus is on CableLabs' long-term vision three to eight years out.
The 10g platform is going to provide reliable service. As the cable industry embarks on the development of 10G services, there is a lot of work ahead, but we already have a strong foundation of experience and technology to build upon.
The 10 Gbps goal is about performance. But it must come with low cost, high quality, and sufficient reliability. 10G services have to be easy to install reliably, remain stable and robust against cable plant variations and conditions, and provide a wealth of service flexibility so that services remain reliable under a broad set of use cases.
The Road to 10G…
At CableLabs, we've taken big leaps toward 10G with DOCSIS® 4.0, including Full Duplex DOCSIS, and with cable modems (CMs) which will be capable of 5 Gbps symmetrical service in the near future. To fully arrive at 10G, we need to enable 10 Gbps downstream speeds. To accomplish that, we'll need to expand our use of available spectrum, and we'll likely need to use that spectrum in a highly efficient manner. Pushing higher bandwidth solutions deeper into the network and closer to the edge customers will be required, too. We have a lot of innovation ahead of us to get to the 10G future.
…Is Paved with Innovation
Invention often begins with an initial solution that is later repeated for verification, then validated further. That initial solution then needs to be scaled; in other words, it needs to be made repeatable, at a low cost, and with sufficient reliability.
Fortunately, DOCSIS networking is a technology with many reliability traits integrated. Data are delivered reliably due to Forward Error Correction. Profile management can control the data rate to allow the best performance possible, but not push performance to low reliability. Adjustments to the connection between the cable modem termination system (CMTS) and CM assure reliable transmission continues under constant environmental and network changes. And Proactive Network Maintenance (PNM) assures that plant conditions are discoverable, and that they can be translated into maintenance activities that can further assure services stay reliable at low cost. The cable industry is starting on a solid foundation.
Consider one possible direction we could take on the road to 10G. As we begin to expand the frequencies that DOCSIS uses, we may need improved error correction, better profile management, or better CMTS-to-CM coordination to assure reliable services continue at expected levels. However, pushing these limits might also mean new failure modes in the plant, or greater service sensitivity to existing failure modes, thus increasing the importance of PNM. Operators should up their PNM game now, understanding that it will be an even more important element to assure a reliable 10G future.
A Super Highway in Many Directions
Because of this strong reliability foundation in cable technologies, particularly DOCSIS, we can build our 10G future with reliability in mind. Rather than simply extending our boundaries and hoping that our existing methods to assure reliable services will be sufficient, we can define solutions that bring reliability with them. By focusing simultaneously on increased performance, lower operational costs, and reliable services, we can evolve into an effective, desirable 10G future for the world.
Also, by thoughtfully choosing the technologies to develop, we can create degrees of freedom and opportunities to enhance reliability while developing 10G. This is the right approach for the industry to take because reliability can only be built into a service, not added later. By choosing to develop solutions now that expand our options for reliable services, we can enable operators to have full control of their services. To make it work reliably, PNM will be there, and so will a few other advantages to come.
Wireless
MAC Address Randomization: How User Privacy Impacts Wi-Fi And Internet Service Providers
In the era of mobility, location tracking is a major privacy concern for portable device users. Although a growing number of applications make use of location data, operating systems (OSs) provide the ability to turn off location services provided by the GPS or cellular/Wi-Fi connectivity. Wi-Fi access points, however, can monitor device locations without user consent by means of MAC addresses. As a countermeasure to this privacy threat, OS developers are anonymizing MAC addresses, thereby raising technical concerns among network operators.
Unique MAC Addresses Enable User Privacy Infringement in Wireless Networks 
Every Wi-Fi radio has a unique 48-bit identifier called a MAC address that is assigned by the manufacturer. The MAC address is a Layer 2 (L2) address used to identify the source (sender) and the destination (receiver) of frames by most 802 network technologies, including Ethernet, Bluetooth and Wi-Fi.
Back in 2013, the privacy implications of targeted probe requests started to become widely publicized. Several companies were reportedly logging and tracking the addresses of nearby devices in unassociated states. In addition, during the connection to the AP, customers were not notified upfront that their movements would be tracked, and historic location data could be used for marketing purposes or sold to third parties.
MAC Address Randomization Increases Device Anonymity …
In response to these privacy vulnerabilities, most OSs—including Android, iOS, and Windows—began to implement their own variant of MAC address randomization while probing the Wi-Fi network. This probe mode guarantees anonymity until the client gets associated with an AP. IEEE 802.11 also stepped up to specify a similar feature in the IEEE 802.11aq Pre-Association Service Discovery amendment to the 802.11-2016 standard.
More recently, OSs have started to implement the use of MAC address randomization for device association to the network. The address is kept consistent per network (i.e., Service Set Identifier [SSID]), so the user doesn't have to authenticate each time it connects to the same SSID. This feature was added to Android P for experimental purposes, whereas Android Q randomizes the MAC address by default, with per-network customization. Windows 10 implements a similar scheme, while iOS 12 supports the probe mode only.
… But Raises Concerns Over Networking Equipment and Services
Although MAC address randomization is evidently a major step toward user privacy, it can have a wide range of repercussions impacting the Wi-Fi network and other related services. The concerns can be classified into two major categories depending on how/where the MAC address is used, the L2 network layer or the system layer.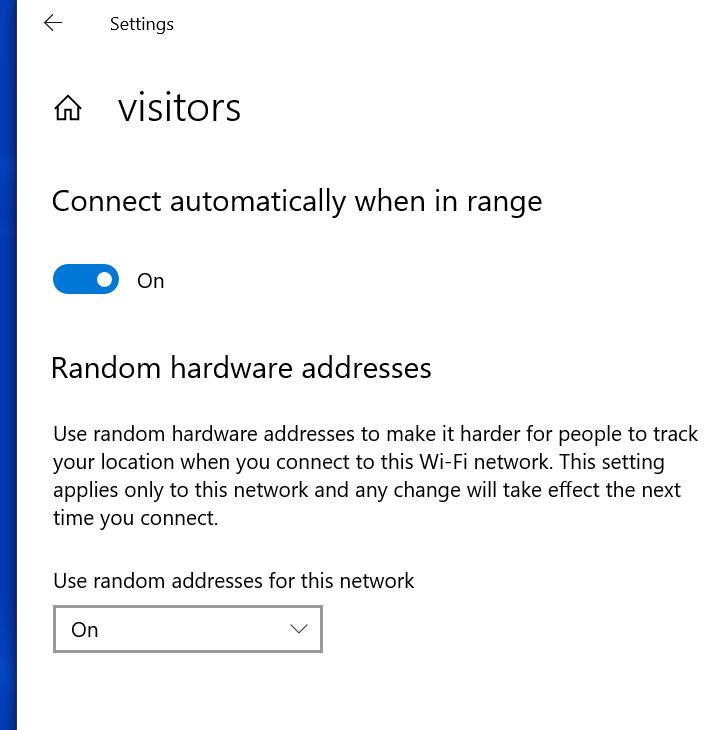 At Layer 2, MAC address randomization can impact network components: One client may be reported multiple times, and networking equipment might be filled up with outdated MAC addresses. Changing MAC address can also negate the effectiveness of some wireless features. For example, band steering and client steering that optimize client connectivity in a multiple AP environment depend on a unique MAC address for probes and association. To address these concerns, IEEE 802.11 recently formed a Random and Changing MAC Addresses (RCMA) group that is assessing the impact of changing MAC addresses on 802.11 features, for both associated and unassociated device states.
Because the MAC address is a Layer 2 identifier, its usage was not intended for beyond L2 networking. In a recent Liaison Statement to the Wireless Broadband Alliance, the IEEE 802.11 working group "strongly recommends against using any specific MAC address as an identifier for a user or device, outside the scope of the layer 2 communication." However, due to its ubiquity and, so far, expected uniqueness, the MAC address is widely used for various purposes, such as security, access control and billing. The following are examples of such uses:
MAC-based access often admits or denies wireless association based on the connecting device's MAC addresses. This includes authentication methods using the MAC address in lieu of a username and password, Pay Per Use (PPU) passes and short-term complimentary services.
Some accounting and billing systems use the MAC address as a unique device identifier.
MAC address filtering is often used to add an extra layer of protection on the network (white/blacklist) and enforce policies such as parental control.
Monitoring, troubleshooting and analytics of Wi-Fi deployments, including help desks, often rely on MAC addresses as part of the client identity.
Lawful interception makes use of MAC addresses.
Although no recent public data are available, the use of randomization is expected to increase in the near future as more OSs implement it. The definition of a universal randomization policy would support user privacy while ensuring that Wi-Fi and Internet service providers can take proactive measures to update applications and upgrade networking equipment. This requires the involvement of all stakeholders, including standards bodies, hardware/software manufacturers, service providers and OS developers.
CableLabs is currently addressing this topic in the wireless R&D group. Please contact me if you're interested in getting involved. To learn more about our work in standards and industry consortia, see our members-only (login required) wireless space.
Wired
Cable Network Reliability: ProOps Platform for PNM and More!
Cable network reliability has many important dimensions, but operators are all too familiar with the significant cost of maintenance and repair, and some with the advantages of Proactive Network Maintenance (PNM). But not everyone has taken full advantage of PNM. Let's have a look at some of the reasons for that, and what CableLabs is doing to address those needs as part of its PNM project.
The Proactive Operations Problem
CableLabs has been informally assessing the reasons why more operators don't take advantage of the proactive gift that DOCSIS® provides: the ability to use PNM data to find problems in the network before they become impactful and costly.
It takes a lot of work to implement solid PNM solutions that keep working. A key task in operations is to make decisions based on data. That takes expertise and time. Not every operator or vendor has an expert army in place to analyze all the available operations data to find proactive maintenance work worth doing. Machine learning is anticipated to help, but it will require a lot of work to apply those techniques successfully to an operations task like PNM, and even more to develop the needed controls. Likewise, not every operator or vendor has a statistical analysis or IT army in place to build enterprise tools to automate the process of turning data into action.
Some operators need to start small with testing PNM concepts to find a solution that fits their needs. That means many operators must experiment and learn first. But that requires basic, general tools in hand before experimentation can begin.
A ProOps Platform for Everyone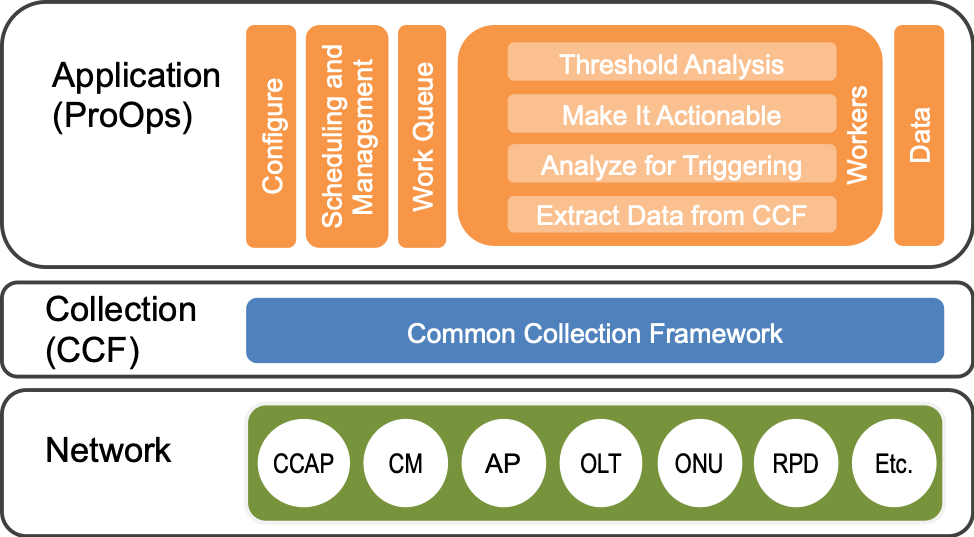 Figure 1. ProOps with its elements and workers in four layers, built on CCF, on top of the network.
CableLabs created a generalized process for translating data into operations actions and applied it to PNM. Then we built the Proactive Operations (ProOps) platform to enable this process, thus making it easy for everyone to try, develop, deploy and make full use of PNM.
ProOps translates network data into action through a framework that is not strictly enforced but is enabled and supported to better ensure effective proactive maintenance.
The steps we identify for turning network data into action are briefly as follows, moving up from the network, through data collection, and through the worker layers of ProOps in Figure 1.
Extract Data from the Common Collection Framework (CCF)—ProOps uses CCF to extract the data it needs from the network, then applies basic analysis to translate the data into useful information.
Analyze for Triggering—Next, the results are analyzed further to determine whether they are interesting or not; interesting results are "triggered" for deeper scrutiny. The data are looked at over time and across data sources to orient the information into context.
Make It Actionable—Once we find the most interesting network elements to watch, we group network elements into network tasks and provide a measure of importance for the identified work.
Threshold Analysis—The best work opportunities get picked to become proactive work packages, which can be selected based on impact to customers, likelihood of becoming an emergency, and so on.
You ShOODA Get ProOps!
The steps we outline for turning network data into action—or in this case pro-action—align nicely with the well-known strategy of observe, orient, decide, act (OODA). This OODA loop, or OODA process, was created by U.S. Air Force Colonel John Boyd for combat operations. The operations of combating network failure aren't much different! If you work as a cable operator, then you know.
ProOps is available upon request to any operator member or vendor of the CableLabs community. CableLabs supports users by helping them to deploy ProOps with an example application that shows how to configure it to a specific operator or use case, and we will help our members develop solutions in it, too. Just contact Jason Rupe to get your copy.
Our goal is to help operators provide highly reliable service, and efficient, effective operations is one proven way to do that. ProOps is the latest tool to combat network failures.
Summer Conference
What Do Loonshots, Prisons and the FCC Have in Common? Meet the 2019 Summer Conference Speakers and Find Out!
CableLabs Summer Conference 2019 is now less than a month away, and we're very excited to introduce you to the incredible individuals who will share their life experiences and professional expertise during the first 2 days. This year, we've brought together a diverse group of best-selling authors, founders, industry leaders, distinguished technologists—and even one innovative prison system entrepreneur who knows a whole lot about determination, perseverance and second chances. Join us to hear their stories and see for yourself how simple—but brilliant—ideas are generated, nurtured and brought to life. Check out the complete conference schedule.
Keynote Speakers
Safi Bahcall, Author of Loonshots
Day 1 @ 9:30am
Do you ever wonder why interesting ideas are sometimes dismissed in favor of safer, mediocre ones? Turns out, it has a lot to do with team dynamics and corporate structures. In his Wall Street Journal bestselling book, Safi Bahcall explores the concept of "loonshots"—or crazy radical ideas that lead to monumental breakthroughs—and how we can adjust our team behavior to allow them to flourish. In the words of Nobel Laureate Daniel Kahneman, this book—appropriately titled Loonshots—is "not to be missed by anyone who wants to understand how ideas change the world." 
Catherine Hoke, Entrepreneur, Author and Speaker
Day 2 @ 9:30am
Catherine Hoke is a radical entrepreneur who has found ways to use failure as a catalyst for change and innovation. After touring some of the most notorious prisons in America, she discovered that many of the inmates possessed strong entrepreneurial and business skills, just waiting to be put to good use. And that's exactly what she did! Catherine founded two successful non-profits, Prison Entrepreneurship Program and Defy Ventures, aimed at helping incarcerated people get the education they need to change their lives and reduce recidivism overall. As a result, more than 5,000 people have graduated from these programs, many of whom even earned MBA certificates. Catherine later founded a for-profit venture called Hustle 2.0, delivering life-transforming education to millions of Americans who went through the justice system.
Michael Powell, President and CEO of NCTA
Day 2 @ 4:15pm
Michael Powell not only understands innovation and technology, he spent decades of his life promoting and regulating its progress—first as a chairman of the Federal Communications Commission (FCC) and later as the president and CEO of NCTA. He's also served as chief of staff of the Antitrust Division of the Department of Justice, policy advisor to the Secretary of Defense and armored cavalry officer in the U.S. Army. During his career, he had a front-row seat to the digital revolution of the 1990s and early 2000s, overseeing the proliferation of the Internet, cell phones, Wi-Fi and other pivotal technology we can't live without today. Join us to learn about his take on the future of innovation.
For a full list of speakers, please visit our Summer Conference page, where you'll also find a detailed agenda, registration information and a vendor application for demonstrating your own product.
Spots are filling up fast and next week is your last chance to register!