Converged Service Management Layer (CSML) Completes the Operations Convergence Puzzle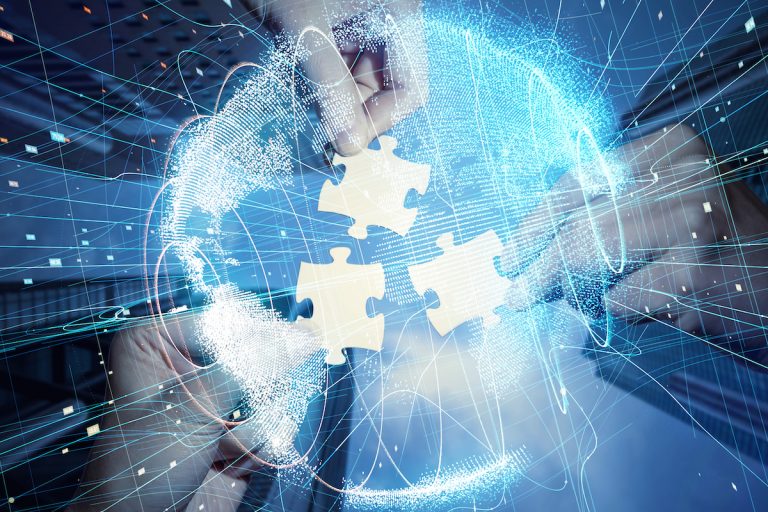 Traditionally, telecommunications networks operate in siloes running specialized physical hardware functions for each domain (radio, access, transport, core, and data center), and they're managed by proprietary element management systems. Operators who have both wireline and wireless networks, for example, run the networks on separate infrastructures and manage them independently. For that reason, designing, deploying, and operating end-to-end services can involve lengthy and manual processes resulting in longer lead times (weeks to months) until effective service delivery.
But the networks of tomorrow are envisioned to operate multiple different physical and cloud- native functions over a single flexible, programmable convergence platform whose hardware, software and data storage resources are shared across multiple access technologies. And a key building block of convergence is operations convergence, implying a common operations framework for deploying, configuring, and managing network functions constituting a service.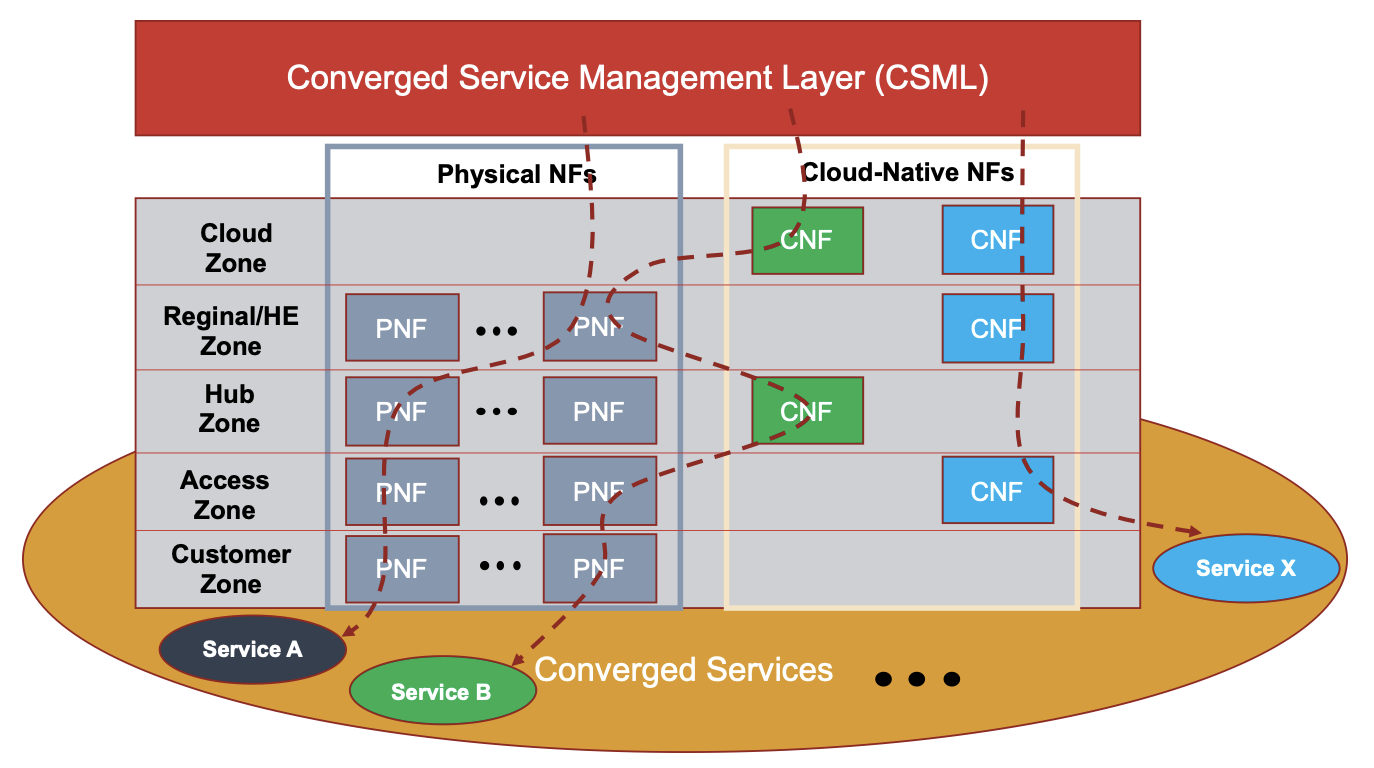 The Converged Service Management Layer (CSML) Project
When it comes to solving these challenges, technologies like software-defined networking (SDN) and network functions virtualization (NFV) have already addressed certain pieces of the puzzle. SDN separates the data plane (network traffic) from the control plane (signaling/routing traffic) to enable flexible, coordinated control, and NFV decouples network and service functions from the underlying hardware. In addition, cloud computing provides an efficient means to utilize the infrastructure and make all these goals achievable. But a converged service operator needs to have the ability to model end-to-end services and to abstract and automate the control of physical and virtual resources.
CableLabs' CSML project —the final puzzle piece in the operations convergence puzzle—began in response to the rising need for a common automation platform for different network lifecycle processes. The CSML implementation consists of an open-source orchestration platform —Open Network Automation Platform (ONAP) —and additional utilities developed by CableLabs to onboard service use cases. The project activities are broadly divided into three categories:
Service design involves specifying end-to-end services composed of multiple network functions (NFs) called xNFs. The model-driven approach helps with extending and reusing software artifacts for various use cases.
Service deployment involves automated instantiation, modification and removal of network services over both physical and virtual infrastructures.
Service assurance involves a vendor-agnostic monitoring and analytics framework for closed-loop management.
The use cases that are currently being designed and developed aim to either improve existing operational processes or demonstrate advanced orchestration and automation capabilities through new service concepts. For example, by converging both service and the underlying network data, operators are able to better extract and exploit the correlations between the two. Advances in machine learning can be applied to this converged data source to drive service automation and assurance features such as proactive network maintenance (PNM), auto-healing, or service resiliency and optimization.
CSML's Long-Term Goals
The broader goals of the CSML project are to drive the adoption of network automation, virtualization and operations convergence at scale. Also, as the transition to NFV is progressing, the project aims to demonstrate how physical network elements can be harmonized with virtual elements to preserve exiting network investments. The use cases demonstrated by the project will provide a blueprint for a flexible, agile service platform, powering both existing and new innovative services while reducing cost and operational complexities.
If you need more information or have any further questions, please feel free to reach out to Rahil Gandotra, Senior SW Architect and Converged Service Management Layer Project Lead (r.gandotra@cablelabs.com).