Get Ready for 100G: CPON Architecture Specification Issued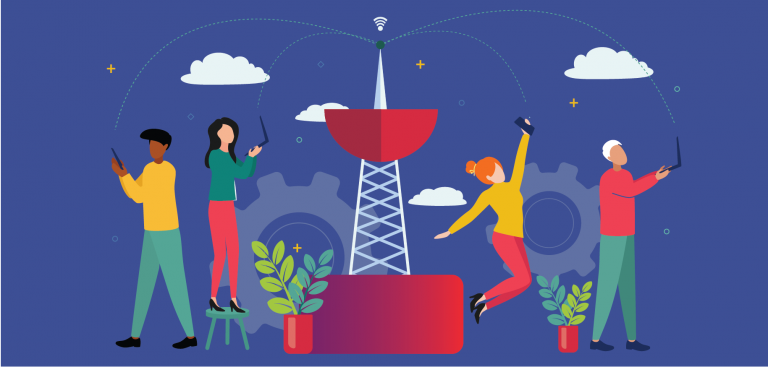 The advancements of coherent passive optical networks (CPON) will lead to a robust and noticeable boost to the customer experience in businesses and the home. The benefits include providing faster downloads, less buffering and increased capacity for many consumer devices using applications simultaneously. Since Passive Optical Network (PON) technology was first deployed in fiber-to-the-home (FTTH) networks over 30 years ago, it has evolved from 622 Mbps to the 10 Gbps capacity being deployed by network operators today. As consumer appetite for bandwidth continues to grow, CPON will prove a scalable and extensible technology for fiber networks for the next 30 years.
Moving the Industry Closer to the Future of PON Technology
CableLabs has now issued the Architecture Specification for Coherent Passive Optical Networks (CPON) 100 Gbps (100G) Single Wavelength PON. With increased capacity per wavelength, extended reach and higher port density, CPON represents a monumental technological advancement for next-generation broadband access over fiber optic networks. The newly issued specification, first in an expected suite of specifications, will help prepare for the capacities and services needed in the future, ensuring that CableLabs members have the bandwidth and tools necessary to lead the broadband industry. This advancement in speed is a tenet of the 10G platform, with the specification ultimately bringing a faster experience to consumers, businesses and network operators.
Increased Capacity, Extended Reach
Current established PON standards, such as those developed by the International Telecommunication Union (ITU) and the Institute of Electrical and Electronics Engineers (IEEE), rely on Intensity-Modulation Direct-Detect (IM-DD) technology, which is approaching limits in terms of capacity and network reach. By contrast, 100G CPON provides the increased network capacity needed for emerging applications in high-resolution interactive video, augmented reality (AR)/virtual reality (VR)/mixed reality (MR), the metaverse, smart cities and pervasive communications. This ample capacity makes it possible to support residential broadband customers and to aggregate optical links to small businesses, enterprises and wireless access points.
CPON also introduces coherent detection for broadband access networks, enabling superior receiver sensitivity that allows for an extended optical power budget and higher spectral efficiency. Coherent detection enables 100 Gbps of capacity on a single wavelength, as well as extended reach of the network or a higher split ratio for more efficient sharing of network resources.
In addition to increasing capacity, 100G CPON extends the reach of PON over fiber networks up to 80 kilometers. Current PON technologies have trouble reaching 25 kilometers, limiting deployments to urban centers and suburban areas. Implementing these technologies at the edges of suburban areas and into rural areas commonly requires backhaul using active optical links or facilities such as fiber huts. With a fully passive optical link up to 80 kilometers, 100G CPON solves these problems and enables cost-effective deployment of FTTH in unserved areas.
OLT Ports Support More Users
Optical line terminal (OLT) ports supporting higher split ratios with CPON provide more efficient bandwidth sharing, resulting in cost savings for space, power and cooling at the hub. Current PON technologies are commonly deployed in a central office or hub location, or remotely in a node or cabinet, with each OLT port supporting a split ratio of 32:1 or 64:1. The split ratio means an OLT port shares network capacity (e.g., 10 Gbps) among 32 or 64 end users. CPON offers a split ratio up to 512:1, providing 100 Gbps to support up to 512 end users on a single OLT port while maintaining a typical reach of 25 kilometers.
The 100G CPON Architecture Specification represents the first public milestone in defining next-generation PON technology. The CPON specification working group consists of 17 optical vendors, 14 network operators, CableLabs and SCTE. If your company is interested in joining the CPON spec working group to develop the additional specifications for 100G CPON, please contact workinggroups@cablelabs.com.
Want to stay informed about CPON updates? Subscribe to the blog and get our latest news delivered straight to your inbox.