Innovation
An IDEA is Born: CableLabs Heads Up New Alliance That Will Bring Holodecks Into Your Living Room
CableLabs has joined forces with top players in cutting-edge media technology—Charter Communications, Light Field Lab, OTOY and Visby—to form the Immersive Digital Experiences Alliance (IDEA). Chaired by CableLabs' Principal Architect and Futurist, Arianne Hinds, the alliance aims to facilitate the development of an end-to-end ecosystem for immersive media, including VR, AR, stereoscopic 3D and the much-talked-about light field holodeck, by creating a suite of display-agnostic, royalty-free specifications. Although the work is already well underway, the official IDEA launch event was on April 8 at the 2019 NAB Show. Learn more about it here.
IDEA's Challenges: What problems do we want to solve?
Advancements in immersive media offer endless opportunities not only in gaming and entertainment but also in telemedicine, education, business and personal communication and many other areas that we haven't even begun to explore. It's an exciting technological frontier that always gets a lot of buzz at tech expos and industry conferences. The question now is not if, but when is it going to become reality and what are the steps to getting there?
Despite numerous innovation leaps in VR and AR in recent years, the immersive media industry as a whole is still in its very early stages. Light field technology, the richest and most dense form of immersive media that allows the user to view and interact with a three-dimensional object in volumetric space, is particularly limited by the shortcomings of the existing video interchange standards.
Problem #1: Too much data
A photorealistic, volumetric video requires substantially more data than the traditional 2D media we're used to today. In order to deliver a truly seamless and lifelike immersive experience, we need to take a different approach for an interoperable media format and network delivery.
Problem #2: Inadequate Network Ecosystem
There's currently no common media format for storage, distribution and display of immersive images. We'll need to build a media-aware network that's fully optimized for the new generation of immersive entertainment.
IDEA's Goals: How will we address these problems?
IDEA is already working on the first version of the Immersive Technologies Media Format (ITMF), a display-agnostic set of specifications for representation of immersive media. ITMF is based on OTOY's well-established ORBX Scene Graph format currently used in 3D animation.
The initial draft of ITMF, scheduled for release by the end of 2019, will meet the following criteria:
It will be royalty-free and open source
It will be built on established technologies already embraced by content creators
It will be unconstrained by legacy raster-based 2D approaches
It will allow for continued improvements and advancements
It will address real-life requirements based on input from content creators, technology manufacturers and network operators.
In addition to the development of the ITMF standard, IDEA will also:
Gather marketplace and technical requirements to define and support new specifications
Facilitate interoperability testing and demonstration of immersive technologies in order to gain industry feedback
Produce immersive media educational events and materials
Provide a forum for the exchange of information and news relevant to the immersive media ecosystem, open to international participation of all interested parties
IDEA's New Chairperson: A Woman With a 3D Vision
IDEA's newly-elected chairperson, Dr. Arianne Hinds, joined CableLabs in 2012 as a Principal Architect of Video & Standards Strategy. A VR futurist, innovator and inventor, she has over 25 years of experience in areas of image and video compression, including MPEG and JPEG. Dr. Hinds has won numerous industry awards, including the prestigious 2017 WICT Rocky Mountain Woman in Technology Award. She is the Chair for the U.S. delegation to MPEG and is currently serving as the Chairperson of the L3.1 Committee for United States MPEG Development Activity for the International Committee for Information Technology Standards. Her new responsibilities at IDEA are a natural extension of her life's work, perfectly aligned with the IDEA's mission to bring the beautiful world of immersive media technology into the mainstream.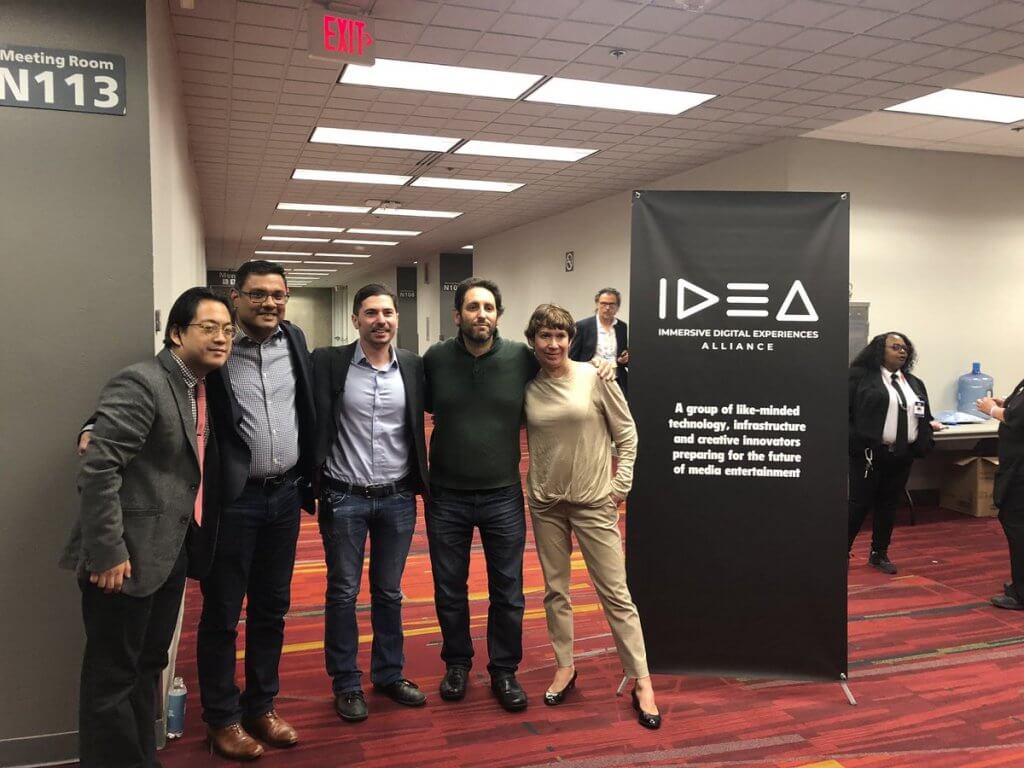 Why CableLabs?
The 10G platform positions cable operators as the first commercial network service providers to support truly immersive services beyond the limits of legacy 2D video. With its ability to deliver up to 10Gbps while at the same time supporting low latency for interactive applications, 10G will be crucial to delivering the immersive media at bitrates (e.g. 1.5 Gbps for light field panels) that allow the corresponding displays to operate at their fullest potential. 
Become an IDEA member
No one company can build the future in isolation. IDEA welcomes anyone—technologists, creative visionaries, equipment manufacturers and network distribution operators—who share its vision. If you're interested in learning more about becoming a member, please visit the website at www.immersivealliance.org.
You can learn more about the CableLabs future vision by clicking below. 
Summer Conference
Collaborate, Share and Learn at Summer Conference 2019
With the beautiful Colorado summer fast approaching, we're ramping up preparations for our  annual three-day Summer Conference in Keystone—a place we like to call "Faster, Together." It's where professionals from all corners of cable gather to reflect on the state of the industry, sneak a peek into the future and exchange ideas on how to get there faster.
Join us this summer and find out how you can:
Get on the same page with the cable community
The agenda is packed with insightful keynotes, panel discussions and product showcases designed to give you a sense of what's happening around the industry. The event sessions cover two tracks: innovation and technical. On the innovation side, you'll learn more about emerging technologies and find out how your company's roadmap measures up with industry trends. On the technical side, you'll delve deeper into how things work and how the global industry can join forces to overcome its current technical obstacles.
Step out of your comfort zone
Many of us are goal-oriented introverts by nature. Great for hitting deadlines, but it's time to take a break from the office and open your mind to new ideas, even if they come from people who have nothing to do with your line of work. Or do they? In the past we've invited speakers from all walks of life—writers, illustrators and even poker players—to share success strategies that you can easily apply in your career.
Build valuable business connections
Tap into a powerful network of operators, vendors, startups and industry experts who share a vision of the connected future built on advanced cable technologies. Every session, project meeting or coffee break is a potential networking opportunity.
It doesn't matter if it came from the mind of a Fortune 500 CEO or a maverick innovator with big dreams, every great idea deserves a moment in the spotlight. Book a slot in Tek Stadium™ to showcase your company's product and get invaluable feedback from hundreds of industry professionals.
Attend exclusive meetings
Attend project meetings that are focused on new technologies and getting them widely deployed sooner. Project meetings are for cable operator members only. 
New Decade, New Possibilities
We're excited to announce that starting in 2020 we are launching an all-new annual event—with a new purpose, agenda and location—to serve the growing needs of the cable community in the new decade and beyond. And since at CableLabs innovation never stops, we're going bigger and bolder than ever before!
This also means that this year's Summer Conference will be our last. Don't miss your opportunity to attend this event—be sure to click below to learn more information and be notified when registration opens!
Event Info
Where:
633 Tennis Club Rd, Dillon CO
Hosted by: CableLabs
When: August 5-7, 2019
Events
What's Next for Cable? To Find Out, Join us at Cable Next-Gen this March
For the 12th consecutive year, cable's top executives, technologists, engineers, marketers, new business developers, strategists, financial experts and other professionals gather in Denver, Colorado, for Light Reading's Cable Next-Gen Technologies & Strategies Conference. Widely known as the cable industry's leading independent event, it is a two-day deep dive into cable's future. Participants discuss the adoption and monetization of emergent technologies, current and future business models, transitioning from legacy platforms to next-generation equipment and software and other hot topics that'll shape the cable industry for years to come.
Who, What, Where
Previous attendees consistently boast about every aspect of this event, from its structure to the quality of the speakers to the venue. Judging by the posted agenda, 2019 will not disappoint. Captivating keynotes, panel discussions, Fireside Chats and networking lunches will not only keep you interested and engaged for the full two days, they'll also leave you with a wealth of new information you can take back to the office.
This year's list of confirmed participants includes many of our members, organizations such as Society of Cable Telecommunications Engineers (SCTE) and many other representatives from the cable community. Many of our accomplished technologists including our CEO and President, Phil McKinney, have been invited to share their expertise as keynote presenters or panelists. Here's a list of some our attendees and their respective sessions:
Author, speaker and innovation guru, Phil McKinney, will deliver a keynote on the rollout of 10G technologies in the near future, titled CableLabs Talks 10G. Find out more about how our technologies will enable the 10G platform and deliver residential internet speeds 10 times faster than today's networks and 100 times faster than what most consumers currently experience.
CableLabs' current "Inventor of the Year," Dr. Campos is regarded by many as the "founding father of Proactive Network Maintenance." He will share his expertise in his keynote, Coherent Optics: Beyond Bits, and participate in a panel discussion called Lighting Up Coherent Optics.
A video and immersive experience expert, Dr. Hinds will share her thoughts on the future of VR/AR/MR technologies in her keynote CableLabs Goes Back to the Future.
Mr. Levensalor will leverage his extensive NFV knowledge and experience as an OPNFV Vice Chair in the Fireside Chat called Transforming the Cable Network Infrastructure.
As the connected home becomes a reality for many consumers in the coming decade, experts like Josh are working hard to make Wi-Fi experience the best it can be. He will join two other panelists for a Special Breakfast Session called Profiting from the In-Home Wi-Fi Challenge: Strategies and Solutions.
An expert in developing monetization strategies for emerging communication technologies, Jen Shelby will share her knowledge as a panelist in a session titled Monetizing Next-Gen Business Services.
Dates & Location
March 12-14, 2019
Embassy Suites Downtown Denver Convention Center
Denver, Colorado
If you're still wondering if this event is for you, it's simple—if you're in the cable business and are involved in building its future—Cable Next-Gen has to be on your list of annual "must-goes." For more details or to register, please visit the Conference website.
Innovation
Cable and Education: Welcome to the Classroom of the Future
In August we released the third installment of our vision videos: "The Near Future. Ready for Anything." In the video, we imagine a future where kids use technology to learn and solve problems and can't wait to come back to school on Monday. Skeptical? You won't be after you see what their classrooms might look like in the near future. Cutting-edge technology powered by multi-gigabit super networks will expand their learning environment beyond the physical walls of the school as far as their imagination goes, making education a fun, collaborative and truly enjoyable experience. Take a look for yourself!
Head-Mounted Displays: AR/VR
AR and VR technology has been gaining some traction in the last few years among gamers, but education is one area where it can really shine. No kid would ever fall asleep at their desk wearing a sleek head-mounted display! They can interact with virtual and real-life objects at their own pace, explore and discover new worlds alongside their classmates and be back in time for lunch. Now that's a class trip we'd all look forward to.
Video Wall
We call it a wall, but this technology breaks down boundaries like no other. It creates a collaborative environment where kids from different schools and countries can interact in real time. How fun would it be to learn a new language or work on a common project with your peers who are hundreds of miles away? The learning opportunities are endless. Low latency networks powered by the cable industry are the key to making this concept a reality.
Artificial Intelligence Media
It's a friend. It's a guidance counselor. It's a teacher. A future AI-powered assistant can take on all these roles and more. An invaluable addition to anyone's day, it can interpret its owner's feelings and predict his or her needs at the right time. When it comes to education, it can be a great resource for information, giving our kids the right tools to become the best they can be.
Internet of Things
We're already seeing the benefits of having multiple connected devices in our homes, but that's just a start. IoT technology, such as sensors and other devices, connected to one powerful network has the potential to transform the way we learn, giving us the information we need when we need it. Imagine how much faster your class experiment will go if you could collect and interpret data in an instant? And that's just one possible application out of many others.
Light Field Table
Fans of sci-fi will be excited to see this tech in the classroom! What if you could see digital chemistry elements suspended in the volumetric space right before your eyes? They are holographic, so you can conduct virtual experiments with simple hand gestures. All the future scientists and engineers will agree, this is one fun lab class you won't want to miss.
Light Field Holodeck
Put all your other collaboration tools away, because this one is a game-changer. A light field holodeck can project media into volumetric virtual classroom or workspace where everyone can meet using their photorealistic avatars. Participants can work and communicate with each other as if they are in the same room even if they are miles apart in real life. With enough bandwidth, this will become the collaboration tool of the future. You can read more about how we're enabling this technology here.
There's one requirement all these innovations have in common: a powerful broadband network. To make this vision a reality, we need multi-gigabit networking solutions that can support seamless life-like experiences. CableLabs, along with our members and partners, is working to bring these ideas to life, one innovation at a time. Check out our "Behind the Technology. The Near Future. Ready for Anything. " video in its entirety here: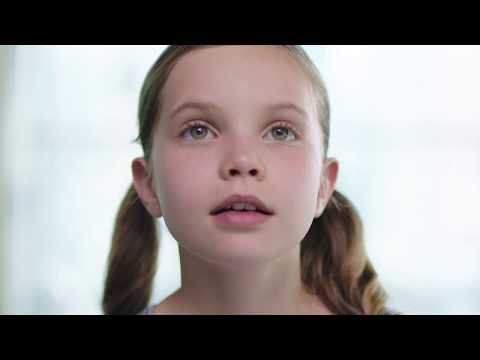 30th Anniversary
Technology in Your Everyday Life: Why You Should Pay Attention to Innovation
If you were around 30 years ago, you may recall using a payphone, writing a check, or strolling down the street with your Walkman. All of those conveniences of 30 years ago don't seem all that convenient today. In just three decades, the span of CableLabs' entire existence, we went from analog to digital, from payphones to smartphones, from libraries to the internet. Now we wake up every day ready for the next big thing.
While you may get excited about the latest new device or app you probably don't give much thought about what lies behind the next big thing. So long as the device or app works why should you care?
Reason #1: Cybersecurity
Like it or not, your life is online. This comes with many benefits, like convenience and accessibility, but also a few risks.
When CableLabs was formed in 1988, a huge chunk of our innovation efforts focused on television and improving the viewing experience. Fast forward to today: your TV is now connected to your network, just like your phone and a myriad of other smart devices you can't live without. Many of them have digital eyes and ears, a.k.a. cameras and microphones, that aren't secure. That's why a lot of our work today centers on cybersecurity. Whether you're streaming a YouTube video or making an online payment, it's very important to use secure devices.
Cable operators have a long history of successfully defending against attackers seeking to steal your service, customer data and video content. We've enabled cable-based security technologies to be leveraged in the wider internet ecosystem, including in Wi-Fi hotspots, smart grid devices and medical communications through our subsidiary Kyrio. The cable industry also provides broad-based technology thought leadership on security through substantial contributions to the Internet Engineering Task Force (IETF), the Messaging, Malware and Mobile Anti-Abuse Working Group (M3AAWG), Wi-Fi Alliance and the Broadband Internet Technical Advisory Group (BITAG), among other leading technical bodies.
Reason #2: Networks
You may not realize it, but bandwidth and network speed have become just as important as your other utilities. You can't have the next big thing without them.
Just like we don't care about electricity unless the lights go out, we don't pay attention to how much data we use until it's gone. We download and upload all day long without giving it much thought unless there is congestion somewhere on the network. As new bandwidth-hungry technologies, such as VR/AR, AI, and autonomous vehicles, become more mainstream, the demands on network bandwidth will increase. One of CableLabs' main focus areas is building better and faster networks capable of supporting these new and future technologies.
Reason #3: Sustainability
Technology and its byproducts affect our planet, so how we innovate and use technology is just as important as the benefits it provides.
Recycling is great, but we can all do more. CableLabs' unique position within the communications industry gives us an opportunity to drive policy priorities that focus on greener, more energy-efficient products. Through technological development and voluntary energy agreements with manufacturers, our industry has achieved rapid energy efficiency gains—proof that we can drive sustainability. That's great for business and even better for our planet.
These are just a few of the many reasons to stay on top of technology and innovation trends. We've been doing it for the last 30 years! Please watch our Near Future videos and click below to visit our 30th Anniversary site to learn more about CableLabs and how our technology affects your everyday life.
Innovation
CableLabs Unveils its Vision of the Future of Education
According to a 2018 national Education Week survey, the majority of education leaders report that digital technologies are an important supplemental resource used to personalize the learning experience based on each student's strengths, weaknesses and preferences.
How can children be prepared for a work environment that looks nothing like today? How can subjects be taught that don't yet exist? And how can students be well equipped for future problems that are currently unknown? In order to be prepared for this vision of the future, education needs to teach a lifelong love of learning.
Today, CableLabs is here to invent a better future. We created the Near Future film series to serve as an inspiration for innovators. As the industry-leading provider for broadband, we want to guide those creating technologies and experiences supported by the broadband platform. Our vision uses network technologies to help create a compelling learning environment for students of all ages. The technologies make environments more creative, collaborative, and personal, always leaving the students wanting to come back for more and ready for anything.
Now, take a peek into our vision of the Near Future...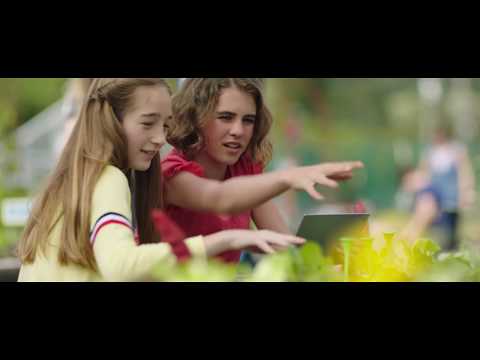 Culture
Meet UpRamp Executive Director and CableLabs VP of Ventures and Outreach Scott Brown
Scott Brown is the Executive Director of UpRamp, backed by CableLabs. He is the driving force behind UpRamp's mission to connect radical entrepreneurs to the most powerful network in the world.
UpRamp was established in 2016 as a platform to connect cutting-edge, agile startups with the connectivity industry with programs designed for every stage in the entrepreneurial life cycle - from idea to IPO. CableLabs members around the world look to UpRamp as a way to engage with startups, drive innovation and promote entrepreneurship. UpRamp runs several programs, including its flagship program, the Fiterator. The Fiterator is a three-month program for later stage startups to help them secure product-market fit and guarantees deals, not demo days. UpRamp also runs the Innovation Showcase series, which presents up-and-coming tech startups to the industry at several events throughout the year, including CES, CableLabs Summer Conference, and CableLabs Inform[ED].
Scott is an eight-time startup founder with a strong history of building companies from inception to profitability. As an active angel investor and advisor, he has helped hundreds of startups perfect their pitch with a framework he created called (C)lean Messaging. In 2016, Scott was credited with inventing the world's first bacon-wrapped tot.
Now, meet the man bringing radical entrepreneurship to cable.
30th Anniversary
5 Things You (Probably) Didn't Know About CableLabs
No matter if you work for or with CableLabs (or just thinking about it), we bet there are some things on this list that'll impress you.
Half a billion individuals (and counting) use CableLabs' technology every single day.
Over the last 30 years, CableLabs has been releasing a steady stream of innovative technologies into the world. Today its projects span multiple industries, everything from medical equipment to cybersecurity to VR gaming and beyond, so chances are you or someone you know is using CableLabs technology. Not bad for a 30-year-old company.
Today, 345 million homes are serviced by cable technology. Guess how many homes had cable in 1988 when CableLabs was formed? Check your answer here.
The modem in your house probably has Cablelabs' stamp of approval.
Remember the dial-up days when your internet browsing sessions were routinely halted by someone picking up the house phone? You can thank CableLabs for rescuing you from that particular loop of disappointment. CableLabs' DOCSIS® specifications have helped the industry develop cheaper, reliable and way more convenient cable modems that most of us have in our homes today. In fact, nearly 2.3 billion DOCSIS cable modems were shipped since 2000.
Do you know the year the first DOCSIS specification was launched? Find the answer here.
Without CableLabs, you probably would still be stuck watching the same 10 channels.
Most people agree that the current variety of 500 or so digital cable channels is nice to have. This wouldn't be possible without MPEG, the digital video encoding standard, enabled by CableLabs in 1996 and still used today. It allowed broadcasters to put 20 channels inside of one, so in a way, you can thank CableLabs for your channel surfing habits.
CableLabs won an Emmy for DOCSIS.
Did you think the red carpet is rolled out only for the Hollywood elite? After the release of DOCSIS 3.0 in 2010, CableLabs won its first Technology & Engineering Emmy Award for enabling "the delivery of television via broadband data systems." And that's not all. Many cable companies are planning to launch Full Duplex DOCSIS 3.1, the latest iteration that allows the use of the same spectrum for upstream and downstream traffic at the same time, by 2020.
CableLabs is in the matchmaking business.
Over the years, CableLabs has helped transform the cable industry from video entertainment to broadband, digital delivery, wireless and fiber technologies. But it doesn't have a monopoly on great ideas. Through unique programs like UpRamp, CableLabs can now seek out innovative startups and put them in touch with their bigger, more established counterparts to help bring more state-of-the-art technologies to market. Since the start of the program, CableLabs has introduced over 500 startups to the cable industry.
Unlike any other company out there, CableLabs splits its budget between R&D and long-term innovation. Find out why here.
For a more complete look at CableLabs' history, be sure to click below and check out our brand new 30th Anniversary. It chronicles CableLabs' contributions to the industry and offers a glimpse of what's to come.
Events
Summer Conference 2018: Register For Our Game-Changing Event
This year marks our 30th anniversary here at CableLabs. Join us at our Summer Conference 2018 August 5-8 in Keystone Co and help us celebrate while you learn, mix with your counterparts from around the world and enjoy spectacular Colorado.
We've put together a special conference this year to mark our momentous milestone with some game-changing innovations, presentations, demos and an impressive line-up of speakers. We'll discuss enormous efficiency increases, from both technical and business perspectives, to help the global cable industry join forces and become bigger, sharper and faster, together. Keynote speakers include:
Annie Duke: As a World Series Poker Champion, author and National Science Foundation Fellow, Annie leverages her experience in the science of smart decision making to excel at a variety of pursuits. She brings her background in cognitive science and poker together to understand how we make decisions, the obstacles that prevent us from making our best decisions and how to create practical solutions that make decision making more rational.
Brad Shaw: Chief Executive Officer of Shaw Communications and a 30-year veteran, Brad will share how his company has disrupted the industry and redefined how a cable company can thrive in a fast-changing environment. Brad sits on our Board of Directions and his valuable input contributes to many of our innovations.
Tim Urban: Creator of the stick figure illustrated blog, Wait But Why, Tim is one of the internet's most popular writers. Elon Musk is such a big fan that he asked Tim to interview him about his companies, resulting in the in-depth Elon Musk Blog Series. His Why Procrastinators Procrastinate presentation was the most-watched TED talk of 2016.
Agenda
We know many of you come to "take a peek at the future" and you'll be covered. Take a look at the agenda to get an idea of the hot topics, from 5G rollouts to crushing latency in networks to Micronets to Blockchain, and much more. Don't miss our CTO Roundtable, with members from Europe and the US, giving their take on technologies from DOCSIS 3.1, IP video and next-generation architectures.
CableLabs subsidiary UpRamp works with some of the brightest emerging technology companies in the world. They will introduce you to 6 such companies who are changing the landscape of our industry. We know you're a hard crowd to impress, but these 6 companies will grab your attention and get your creative wheels turning. We will also be introducing the companies in the 2018 UpRamp Cohort.
Connect with our Speakers
You told us you want to connect on a deeper level with some of our presenters, and we're introducing a new app which will allow you to set up a 15-minute meeting with anyone on our schedule. It's a great opportunity to form bonds and get all your questions answered by our expert presenters. Watch this space to get more info. Or better yet, sign up now for the conference, and get early access.
What's a Party without a BBQ?
CableLabs subsidiary Kyrio will host a Colorado-style BBQ on Monday, August 6 at Keystone Stables, with transportation provided. Come out, meet your fellow attendees and help us celebrate our 30th.
CableLabs Member? Stay the Extra Day
On August 9, we are hosting our Behind the Curtain event at our Louisville, Colorado labs. Not a part of our regular program, but this event is something extra you shouldn't miss. You'll get a chance to see and hear about the disruptive technologies we're working on behind closed doors. It's a perfect chance to view demonstrations, get involved, and collaborate with us on positioning and rollouts of these exciting new technologies.
Register now to reserve your space for our special 30th anniversary Summer Conference 2018. We can't wait to see you in Keystone!
30th Anniversary
A Journey Back in Time: CableLabs 30th Anniversary Documentary
It's our 30th anniversary and half a billion people have a reason to celebrate with us—that's how many people depend on our technology every single day. But since we can't throw a party for that many people, we've decided to put away the confetti and celebrate another way—by creating a documentary about CableLabs that we can all enjoy and share with the world.
Since CableLabs first opened its doors in 1988, we have always looked ahead, trying our best to predict the world's technological destiny. This documentary gave us an opportunity to take a look back at how we got where we are today. In the process, we spoke to many individuals whose lives were touched by CableLabs throughout the years, including some of the former and current members of the senior leadership team. We hope their stories inspire a new generation of technologists and innovators who are working on shaping the future at this very moment.
We hope you enjoy our documentary as much as we enjoyed making it.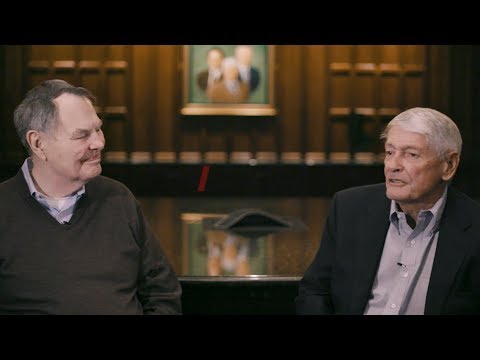 Big thanks to the folks who took the time to share their memories with us. Our documentary would not have been possible without them.
Click below to find out more.