Next Generation Technologies Lab
The Next Generation Technologies Lab is where we investigate and test technologies such as quantum encryption. By combining ingenuity and imagination, we invest in experimenting with long-term possibilities.
Quantum Networks
Quantum Networks
This lab explores and creates new quantum networking mechanisms to defend against cyber-attacks and ultimately access quantum computers. To accomplish these goals, this lab develops cutting-edge quantum key distribution (QKD) systems and associated use cases. QKD uses the laws of physics rather than mathematical algorithms to ensure the security of keys and protect mobile communications, such as video streaming, conferencing and file sharing.
The lab has developed a QKD system prototype for optical and wireless access networks. It delivers quantum keys among secure sites over optical fibers and shares them via Wi-Fi with mobile users within each site. The keys are then used to encrypt mobile data traffic through the network's Transport Layer Security (TLS). In addition, the lab creates a quantum network using repeaters and routers, through which entangled qubits will interact with the quantum computers that are starting to emerge.
Lab Equipment and Capabilities

Commercial QKD testbed (ID Quantique Clavis 3) based on coherent one-way protocol

QKD testbed based on polarization-encoding BB84 protocol with decoy-state capability

Sub-nanosecond weak coherent pulse sources with pulse-width 0.1–3 ns

Time interval analyzer/controller (ID Quantique ID900)

Polarization modulators based on phase modulators and Faraday mirrors

Four single-photon detectors (ID Quantique Cubes) with a time resolution of 100 ps

Polarization-entangled photon source from OZ Optics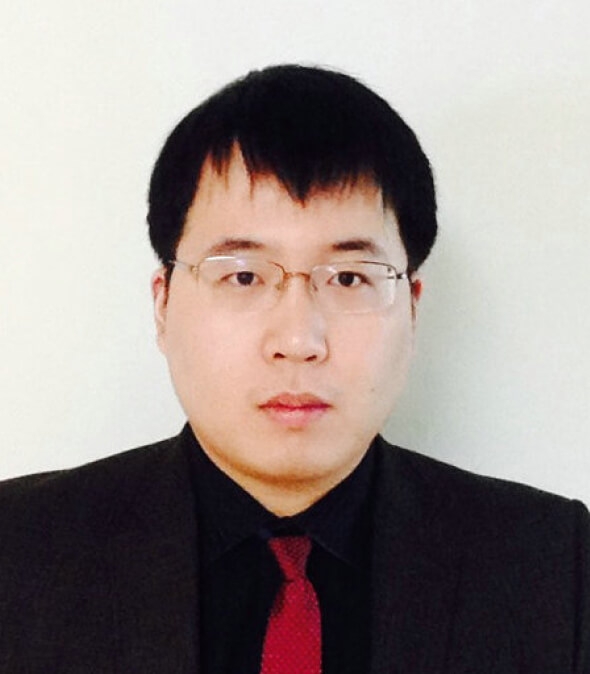 Meet Our Lab Expert
Dr. Jing Wang
Dr. Jing Wang is a principal architect of optical and wireless technologies. He joined CableLabs in 2017 as a lead architect of optical and wireless technologies. His research interests include QKD networks, quantum internet, optical and wireless access networks and radio fiber convergence. He received his Bachelor and Master of Science degrees in electronic engineering from Tsinghua University, Beijing, China, and his doctoral degree in electrical and computer engineering from Georgia Institute of Technology, Atlanta, GA.
Connect with Dr. Jing Wang