Meet CableLabs Innovation Project Manager Gabby Gordon
At CableLabs, we are proud to employ working mothers and fathers that promote meaningful change for future generations. "What impact could we have?", "What challenges would we face?", "What solutions might be possible?" As a woman in technology and a mother of three, these are some of the questions Project Manager Gabby Gordon asks herself every day.  
Gabby Gordon started her career with CableLabs in 2015 as the Service Delivery Specialist for the Lab Services team. During that time, she helped support the successful launch of the CableLabs DOCSIS 3.1® Certification program. In 2017, Gabby transitioned to CableLabs subsidiary Kyrio as the Customer Success Specialist. At Kyrio she worked closely with cable operators and technology partners in leading the delivery of key services for critical testing areas such as certification, interoperability and custom wired and wireless testing. Gabby was also responsible for rapid onboarding of new and existing customers across many lines of businesses. 
In mid-March, Gabby rejoined CableLabs as part of the Strategy & Innovations team as a Project Manager. She now helps coordinate the design and development of a wide range of Innovation and R&D ideas. On top of her work schedule, Gabby is a busy mother of three young children ages 10, 8 and 2. As one of the rare Colorado natives, she enjoys spending her free time outdoors with her kids skiing during the winter, fishing during the summer and recently embraced her fear of speed taking up mountain biking. She is inspired to provide an example for her children as a dedicated mother, friend and employee.
Now, meet the woman helping enable innovation at CableLabs.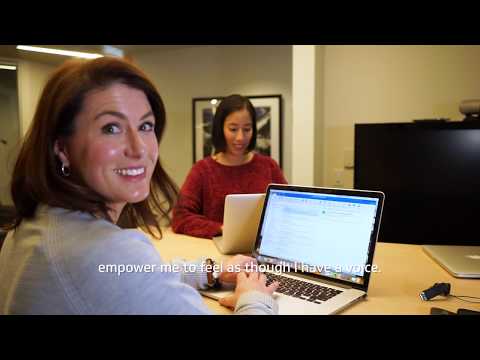 Want to learn more about the CableLabs team in the future? Subscribe to our blog.
CableLabs Employees Recognized for Outstanding Leadership
We often say that many of our proudest moments are the result of a "team effort." While it is true, we can't overlook the efforts of all the extraordinary individuals who consistently face big challenges, turn a "no, can't do" into a "yes, let's try it" and blaze the trails for the rest of us. Their dedication, perseverance and strong leadership are instrumental to our success. Here at CableLabs, we are proud to employ many men and women who fit these criteria, but in this post, we'd like to focus on five people who have recently been recognized by the technology and cable industries for their outstanding performance.
Anju Ahuja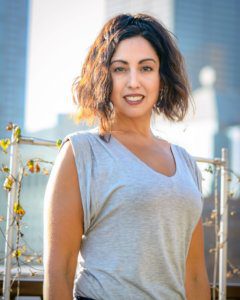 Role at CableLabs: Vice President of Market Development and Product Management
Recognition: Anju has been listed as a Silicon Valley Business Journal Woman of Influence 2018 award recipient for her outstanding results in leading a team that uncovers potential innovations that have broad applicability for the cable industry across international markets. The award will be presented to her in San Jose, California on May 31.
Why she's an exceptional leader: Since joining CableLabs in 2015, Anju has focused on the future and the technologies of tomorrow. Her team is charged with the not-so-simple task of identifying potential applications of emerging innovations, like AI, AR, VR and MR, across various fields to determine what will be required of the network of tomorrow. Her talent for recognizing the next big thing has been honed by years of experience investing in tech startups and working on their product and strategy. Under her leadership, the market development and product management team has achieved outstanding results and further solidified CableLabs' role as the engine of innovation within the cable industry.
Anju also serves on the board of directors of Cable & Telecommunications Association for Marketing (CTAM) and on the President's Advisory Council of Northern California Women in Cable Telecommunications (WICT).
Dr. Jennifer Andreoli-Fang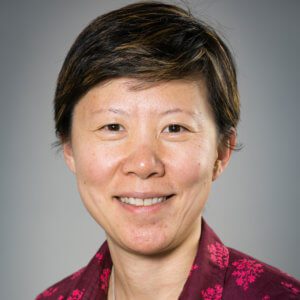 Role at CableLabs: Distinguished Technologist
Recognition: Dr. Andreoli-Fang recently received the Leading Lights Women in Comms Hedy Lamarr Award for Female Tech Pioneer of the Year 2018 for her work in developing state-of-the-art broadband technologies and defining the networks of tomorrow. She was chosen out of five finalists in the communications field.
Why she's an exceptional leader: Since 2007, Dr. Andreoli-Fang has been tirelessly working on making the mobile experience as seamless as it can be. She and her team have made incredible strides in improving cable data networks, increasing upstream speeds and making sure CableLabs' technology is ready for the high-speed networks of the future. Dr. Andreoli-Fang has spent over 15 years developing state-of-the-art broadband technologies, including major contributions to the Data Over Cable Service Interface Specification (DOCSIS) 3.1 and Full Duplex DOCSIS projects at CableLabs. The results of her work impact millions of people around the world who rely on high-speed Internet every single day.
Dr. Andreoli-Fang has a Ph.D. in electrical and computer engineering from University of California, San Diego. She has served as a vice chair of the Wi-Fi Alliance (WFA) Coexistence Task Group since 2016 and holds 49 patents with several pending.
Rachel Beisel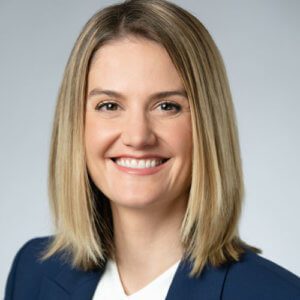 Role at CableLabs: Senior Vice President and Chief Marketing Officer
Recognition: Rachel was recently promoted to Senior Vice President and Chief Marketing Officer.
Why she's an exceptional leader: Rachel joined CableLabs in 2017 as VP of Marketing and Communications and in just one year has proven herself as an invaluable member of the senior management team. Rachel is responsible for overseeing all of CableLabs' marketing, communications and events strategy, however, her packed schedule doesn't keep her from continuing her efforts to grow Colorado's tech community. She has organized multiple community groups, including Boulder Startup Week, and cause-based nonprofits. She is also the founder of three companies.
Rachel's long list of accomplishments includes being a Denver Business Journal's CMO of the Year finalist, BizMagazine's Top 25 Most Influential Young Professionals in 2014, Boulder Valley's 40 Under Forty honoree in 2016 and Colorado Technology Association Women in Technology Luminary in 2016.
Dr. Arianne Hinds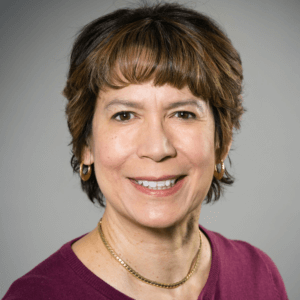 Role at CableLabs: Principal Architect
Recognition: Arianne has been named among The Fierce 50: The executives reshaping the business of pay TV for standing on the forefront of geometric-based display research and her vision for holographic displays: 3D without glasses. The award was published by FierceCable on April 18, 2018.
Why she's an exceptional leader: Arianne joined CableLabs in 2012 and is a software engineer and computer scientist where she is responsible for the overarching standards strategy on behalf of CableLabs and its members. She is also a video expert and serves as the primary video subject matter expert in CableLabs. Arianne holds the position of INCITS L3.1 Chairman, for which she is the head of the U.S. delegation of experts for participation in the ISO/IEC Moving Picture Experts Group (MPEG). At the international level, she is the chair for an MPEG project team that is actively developing new specifications to support virtual reality services; she serves as the primary voice for the cable industry in MPEG and other video-related standards bodies.
Lisa Schwab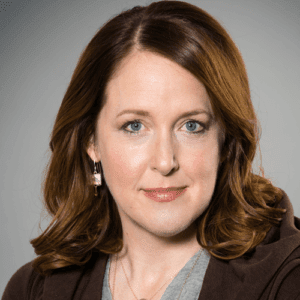 Role at CableLabs: Program & Marketing Director - UpRamp, Director of Community- CableLabs
Recognition: Lisa was recently named as one of the Women in Cable Telecommunications (WICT) Women to Watch 2018 at the Walk of Fame Awards.
Why she's an exceptional leader: Lisa's been managing our UpRamp Fiterator program since 2016. Her passion for startups makes her a perfect fit for this role which connects radical entrepreneurs at various stages of development to our CableLabs member companies. Specifically, Lisa searches for startups that are working on breakthrough innovations in emerging technologies like AI, blockchain, VR and AR. She is recognized for her expertise in digital marketing, community development and her passion for the startup world and helping them achieve success.
On behalf of everyone at CableLabs, we'd like to thank these five exceptional leaders for their great work and wish them continued success in the future!
--
Subscribe to our blog to learn more about our CableLabs team in the future. 
Meet Mobile Innovator Dr. Jennifer Andreoli-Fang
Distinguished Technologist and superwoman, Dr. Jennifer Andreoli-Fang has over 15 years of experience in the development of state-of-the-art broadband technologies. Through her work at CableLabs, she is recognized as a DOCSIS® and mobile wireless thought leader. Spearheading many highly impactful projects including the development of Data Over Cable Service Interface Specification (DOCSIS) 3.1 and Full Duplex DOCSIS, Dr. Andreoli-Fang's efforts have been critical to the success of the cable industry.
Contributions to our community
In 2016, Jennifer's work in unlicensed mobile technologies led to the mobile industry's international standardization of fair coexistence mechanisms for LTE. As a vocal supporter of Wi-Fi, her contributions have enabled 20 million cable, public, home and enterprise Wi-Fi networks worldwide. In the past year, Jennifer has been working on the Low Latency Mobile Backhaul Project, developing an innovative solution that unites LTE and DOCSIS, improving the latency on cable data networks, enabling gigabit-per-second mobile traffic.
Before joining the CableLabs team in 2007
Jennifer received her Ph.D. in electrical and computer engineering from the University of California, San Diego. She is frequently consulted by the cellular and cable industries for her expertise and has served as the vice chair of the Wi-FI Alliance (WFA) Coexistence Task Group since January 2016. Additionally, Jennifer organized and served as the chairwoman of the IEEE International Conference on Communications LTE-U in 2015 and was a keynote speaker at the IEEE Globecom Conference in December 2015. She holds 49 patents with several pending in the U.S. and internationally.
We are excited to announce that on November 18, 2017, Jennifer won a Silver Stevie Award in the category of "Most Innovative Woman of the Year in Technology." 
Watch the video below to learn more about Jennifer's bold vision for the future of mobile: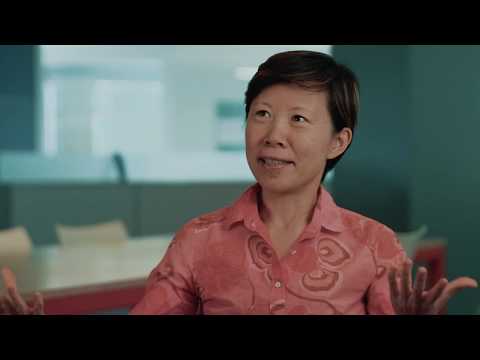 --
Interested in learning more about mobile backhaul? Jennifer is holding a webinar with CTO of Cable Access at Cisco, John Chapman, in early 2018. You can find more information here.
Arianne Hinds Honored as the 2017 WICT Rocky Mountain Woman In Technology
Last week, our very own Dr. Arianne Hinds received the prestigious 2017 WICT Rocky Mountain Woman in Technology Award. WICT is a national organization for Women in Cable Telecommunications, and the Rocky Mountain chapter is one of the largest and most influential of all the chapters. CableLabs has been a strong supporter of WICT for many years and is thrilled for Arianne to receive this recognition.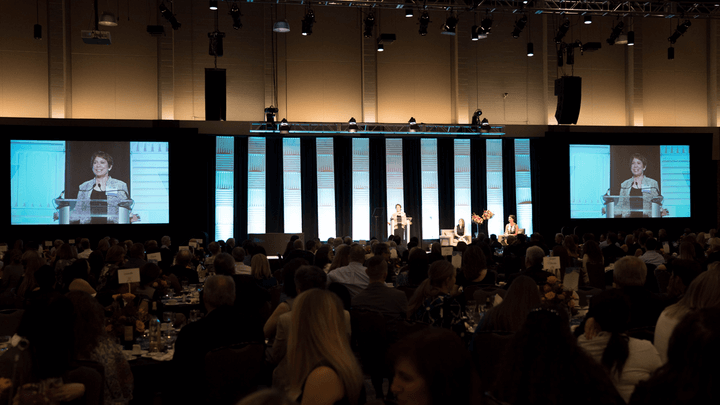 Dr. Arianne Hinds has over 25 years in the industry in the areas of image and video compression, including MPEG and JPEG.  She currently serves as the head of the United States delegation to MPEG, as the Chairperson of the L3.1 Committee for United States MPEG Development Activity for the InterNational Committee for Information Technology Standards.
She is the lead inventor on several image and video compression patents, including four patents that are essential to a MPEG video standard (ISO/IEC 23002-2), for her work on fixed-point implementations of the Discrete Cosine Transform and Inverse Discrete Cosine Transform (DCT/IDCT); the same DCT/IDCT topic also served as the basis for her Ph.D. thesis. She has 17 patents issued so far and several more pending.
In her current role in the Office of the CTO, she is responsible for developing the strategy for CableLabs' participation in 32 standards development organizations, industry consortia, and other technical fora. The resulting strategy is then shared with CableLabs members to facilitate alignment on key strategic goals:  drive scale of technologies important to cable, create interoperable solutions that drive vendor diversity, improve the ability for our cable members to compete, and assess new technologies relevant to the cable business.
Arianne's background as a video compression subject matter expert and her ability to drive consensus in challenging situations has profoundly increased the impact that the cable industry has on many video-related specifications, including MPEG and SCTE standards. As an example, she has been successful in driving cable-friendly requirements into adaptive bitrate specifications such as MPEG DASH and HEVC.
Arianne is also passionate about getting more women into computer science and engineering fields. She serves on the CU Boulder Computer Science Department Advisory Board and works to inspire more women to major in Computer Science (they are currently at an abysmal 15% female enrollment in the CU Computer Science Department!)
The WICT Rocky Mountain Woman In Technology Award recognizes a woman who has made significant contributions to her organization's success and the industry through her impressive technical knowledge and accomplishments, or expertise in bringing new products or business to fruition. Honorees must be leaders in their fields and exemplify the WICT Touchstones of Leadership (always a good reminder of important traits for anyone in the industry):
WICT Touchstones of Leadership:
Touchstone 1: Know Yourself; what you stand for and where you are headed
Touchstone 2: Communicate with passion and poise
Touchstone 3: Listen with more than just your ears
Touchstone 4: Connect to your peers, your industry and everything around you
Touchstone 5: Be a Catalyst and set the wheels of change in motion
Touchstone 6: Be Fearless and confident in your convictions
Touchstone 7: Inspire and others will follow
The WICT touchstones of leadership are great guidelines for everyone to follow. Click here to read about these touchstones in detail.
Arianne received her award along with a number of other deserving industry colleagues at the WICT Rocky Mountain Walk of Fame gala, where over 680 industry professionals gathered to honor these inspiring women. CableLabs congratulates Arianne and all the 2017 WICT Rocky Mountain Walk of Fame honorees!
--
To find out more about Arianne's research read her blog post The Search for Royalty-Free Video Codec. You can also read some of her many publications by clicking here.