WBA OpenRoaming™ to Enable Global Wi-Fi Roaming
On May 28, 2020, the Wireless Broadband Alliance (WBA) announced the launch of OpenRoaming. OpenRoaming is a cloud federation–based framework that will open Wi-Fi roaming to a broad community of Identity Providers (IDPs) and Access Network Providers (ANPs). OpenRoaming is a cyber-secured, seamless connection and automatic RADIUS router all rolled into one global multi-provider ecosystem. The fundamental makeup of OpenRoaming spans multiple technologies: Passpoint, DNS Discovery, RadSec and components of the Wireless Roaming Intermediary eXchange (WRIX).
OpenRoaming works by using Roaming Consortium Identifiers (RCOIs) to allow Passpoint-driven ANP selection. The RCOIs are identified by two major categories, Settlement Free and Settlement, followed by two sets of subcategories. The subcategories define roaming consortium types and service levels. The roaming consortium types span from general consortiums to industry-specific consortiums. Service levels include none, silver and gold, each defining the level of network Quality of Service (QoS) and the rate of reporting QoS information.
Current roaming platforms are based on the use of specific realms, 3GPP network identities or roaming consortiums for the selection of the Wi-Fi networks with static peer-to-peer interconnections over an IPSec tunnel for RADIUS traffic. OpenRoaming, which Figure 1 shows, established ANPs to support multiple consortiums coupled with dynamic RadSec interconnections, eliminating the need for static peer-to-peer interconnections. An additional benefit is the use of RadSec, a RADIUS client/server connection using TLS for security, which not only eliminates the need for an IPSec peer-to-peer tunnel but also encrypts the RADIUS traffic from RADIUS client to RADIUS server, which secures traffic deeper into the providers' networks.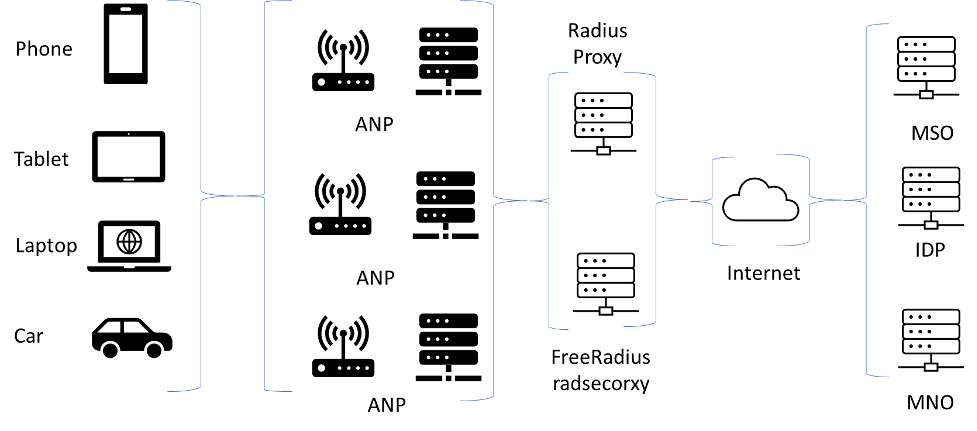 Why OpenRoaming?
OpenRoaming allows the cable industry to easily establish an inter-roaming partnership across the industry while reducing the overhead of a networking setup. With the defined cable industry-specific RCOI, ANPs can be targeted as part of the cable consortium.
OpenRoaming provides users a seamless Wi-Fi connection beyond the subscriber's home service area, reducing the need to rely on a cellular data connection. Beyond the operators that provide Wi-Fi services, OpenRoaming is a tool that can be used by Mobile Virtual Network Operators (MVNOs) to assist with Wi-Fi connectivity, enabling cellular data to offload. This would broaden the data offload from a local network to a global network.
6 Tips to Speed Up Your Home Network
Are Your Devices up to Speed? Here's Why It Matters…
Nobody likes to wait for an internet page or movie to load, but did you know there are things you can do to improve the speed? Yes YOU. Even if you think you're not tech savvy, you can easily check your devices to see if they're slowing things down. If you like to send/receive email messages, browse the internet, download files, and stream movies without delay, this blog post is for you.
Turns Out, Your Computer's Age Might Be Affecting Your Speed
Did you know that even if you have purchased 1 Gbps service from your cable provider, your computer may not be able to deliver that speed due to how old your computer is?? You should check the age of your computer and other devices. They may not have the processing speed, gigabit card or compatibility with your service level to meet your expectations. Check your computer settings, the manual or even the manufacturer's website for the specifications for your model number to make sure your laptop has wireless 802.11ac and gigabit ethernet cards.
Update Your Software and Drivers
Are your devices updated with the latest drivers and software? Go to the support page of your manufacturer's website and check the "drivers" section. You may need to download the latest drivers which allow your device to properly communicate with your operating system. If you know your processor brand, you can also go to the Intel or AMD websites and use the driver auto detect / support assistant tool which will automatically let you know which drivers you need to download. Be sure to check for the latest drivers every 3 to 4 months.
Need a New Router?
Wi-Fi standards govern how different wireless devices are designed and how they communicate with each other. As these standards are improved, your devices may need to be upgraded to keep up with the improvements. Perhaps everything in your home except your wireless router can deliver gigabit service. Your network speed is dependent on your router specifications, so make sure that your wireless access point, router, or switch has 802.11ac wireless functionality and gigabit ports built in. If not, it might be time to buy a new one.
What's the Best Location to Place Your Wi-Fi Router?
Where-oh-where is your wireless access point? It's all about location, location, location. We created a brief video with suggestions for where to place your access point and tips to improve your home Wi-Fi performance.
Let's Not Forget About Security
Security is imperative. You can learn how to secure your Wi-Fi router to protect your home network.
One last security tip: Your antivirus software will not work at its full capacity unless your computer is fully updated with the latest updates. To get your system updates in Microsoft Windows, go to settings and then click on windows updates. On a Mac, go to systems preferences from the Apple menu and click software update. (There is also a check box to automatically keep your Mac up to date.)
Now Announcing Wi-Fi CERTIFIED Data Elements™—Inventing the Standard in Wi-Fi PNM
Last year we announced that we're working with the Wi-Fi Alliance to develop a standard for Key Performance Indicator (KPI) capture in a Wi-Fi network—now officially called Wi-Fi CERTIFIED Data Elements. Optimized and reliable residential Wi-Fi will be critical to deploying 10G and this standard addresses many of the major Wi-Fi PNM-related pain points identified by members of the cable community, such as the following:
Lack of visibility into customers' Wi-Fi networks: Often, MSOs must rely on their customers to report Wi-Fi problems after they've occurred, leading to customer dissatisfaction and retention issues.
Exorbitant cost associated with Wi-Fi troubleshooting: The cable industry wastes more than over a billion dollars per year troubleshooting residential Wi-Fi and two thirds of customer complaints are related to Wi-Fi.
Lack —or overabundance—of data: There's currently no global standard for the collection of key actionable data on Wi-Fi network performance in residential, small and midsize businesses, and operator-managed enterprise systems. Data Elements offers a data model focused on what is important for troubleshooting.
Lack of good options: Although proprietary Wi-Fi PNM solutions exist, they require deployment of costly proprietary technology on customers' equipment and are too restrictive in terms of analytic capabilities.
The Ins and Outs of Wi-Fi CERTIFIED Data Elements™
Setting Up the Platform
Now that the Wi-Fi CERTIFIED Data Elements code has been released to the open source community, anyone can use it. There's no proprietary equipment or other restrictions. Cable Internet providers can work with their vendors to get the code implemented on customers' equipment (CPEs) and certified by the Wi-Fi Alliance. Once the equipment is in place and appropriate cloud servers have been set up, providers can begin to collect and analyze the incoming data.
Collecting the Data
Due to the dynamic nature of Wi-Fi, Wi-Fi CERTIFIED Data Elements focuses on a rapid collection of a few KPIs that are responsible for the majority of customers' Wi-Fi issues. It supports scheduled and asynchronous data transmission that gives operators unprecedented visibility into customer Wi-Fi network performance without adversely affecting the quality of the connection.
Using the Data
In many cases, operators will be able detect and quickly fix Wi-Fi related issues remotely before customers even notice there's a problem—saving both time and money that would otherwise be wasted on troubleshooting efforts later on. For example, if a Wi-Fi channel in an apartment building serviced by one MSO becomes too crowded, the system will have the data to automatically recommend a better channel distribution among all the apartments, proactively improving the experience for all the residents before they notice a "slowdown" in the connection.  If a customer does report an issue, the support representative will be able to quickly pinpoint the source and offer actionable insights based on the data. For example, if the customer complains about "slow Internet," the rep will be able to detect whether there's a coverage problem in the home or whether the customer's Wi-Fi device can actually support the Internet speed he or she is paying for.
What's Next
Wi-Fi CERTIFIED Data Elements is a long-awaited solution to many Wi-Fi related issues. Not only will it significantly reduce the barrier to entry for any MSO looking to implement an effective Wi-Fi PNM system, it will also help cut troubleshooting costs and provide a better, more reliable Wi-Fi experience for residential and business customers. We are very excited about sharing this new technology with our members and vendors and are looking forward to its release later this year. Please stay tuned for updates!
Operators Now Have the (ad)Vantage™
The first Wi-Fi–certified Vantage™ Access Point device became commercially available last month. This is a milestone because it means the Wi-Fi industry is beginning to incorporate carrier-grade Wi-Fi features into Wi-Fi devices. This will benefit operators' ability to better manage Wi-Fi networks, which—in turn—will benefit users by delivering an elevated quality of experience.
The Wi-Fi Alliance conceived Vantage™ (the Wi-Fi Alliance's brand name for carrier-grade Wi-Fi) as a way to provide solutions to operator needs in conjunction with priorities set by Wi-Fi device vendors. Many of the Wi-Fi devices today use IEEE 802.11 features in their baseline design yet implement proprietary features to enhance performance and provide product differentiation. Although this can be beneficial to the user, it can also lead to inconsistent performance if users utilize a variety of Wi-Fi devices with different feature enhancements.
Vantage™ devices attempt to overcome this potential inconsistency by introducing a common set of 802.11 features to meet common operator needs. Such needs include:
Enhancements to network connection
Connection times
Network attachment
Faster speeds—most important in high-density, dynamic Wi-Fi network environments that have a high concentration of users.
For example, have you ever experienced slower data speeds on a Wi-Fi network when people exit at a subway station stop? Or lose your connection while waiting at an airport gate when a high volume of passengers deboard? Or find that the text you sent is delayed at a baseball game during the 7th inning stretch?
Vantage™ leverages these key technologies into a single device as a basis for its solution to operator needs:
Wi-Fi CERTIFIED™ ac: high-performance, dual-band operation
Wi-Fi CERTIFIED Passpoint®: secure, light-touch authentication
Wi-Fi CERTIFIED Agile Multiband™: efficient use of spectrum, smart steering
Wi-Fi CERTIFIED Optimized Connectivity™: improved roaming, efficient transmissions
Wi-Fi Vantage™ devices offer features that provide automatic, seamless, secure access to Wi-Fi networks and mechanisms for efficient use of spectrum and network resources in densely populated, dynamic environments. It also allows operators to deliver an elevated user experience, increased data rates and the ability to allow more devices to operate on the same network without sacrificing performance. 
CableLabs' joint leadership with the operator community (mobile and cable operators) created the vision and roadmap for the Vantage™ program while partnering with the Wi-Fi ecosystem. The Vantage™ certification process has been completed, and the operators and industry are now waiting for more Vantage™ Access Points and user devices to become commercially available to improve managed Wi-Fi networks and deliver optimal user experience.
To learn more about Vantage™ in the future, subscribe to our blog. 
Better Home Networks: How EasyMesh™ Delivers Intelligent Wi-Fi
Today, many people view Wi-Fi as an essential component in their home. However, people routinely experience connectivity issues because networks aren't capable of broadcasting their Internet signal adequately and uniformly throughout their home or business. CableLabs is working with the Wi-Fi Alliance (WFA), and its new EasyMesh™ certification program, to solve this problem and provide extended, uniform coverage throughout your entire home.
Watch our video below to learn about the benefits of Wi-Fi EasyMesh™ and how the certification program will create better home networks by bringing network intelligence to multiple access point (multi-AP) deployments.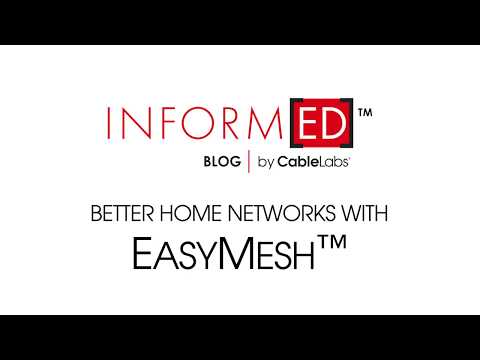 Wi-Fi Alliance members are now able to submit their products for testing. Interested in learning more? Read my blog "EasyMesh™ Brings Super Connectivity to Home Networks" and subscribe to our blog.
Wi-Fi Proactive Network Maintenance: Making Wi-Fi Frictionless, Invisible, and Reliable
The term Wi-Fi, coined by the Wi-Fi Alliance, is one of the most widely used and recognized technology terms in the world. That's understandable when you consider facts like these:
KPCBs Mary Meeker, in her highly regarded annual global internet survey, found worldwide Wi-Fi networks grew from 90 million in 2012 to 450 million in 2017—an incredible 500% growth in 5 years.
Rakesh Taori, VP Systems and Standards at Phazr, says their research shows over 90% of travelers rate the availability of Wi-Fi as their #1 amenity when choosing a hotel.
Hotels, retailers, corporations, and others dependent on Wi-Fi networks understand its importance and value to their businesses. They are concerned with their Wi-Fi's uptime availability and are eager to develop proactive network maintenance capabilities.
Proactive network maintenance (PNM) is a revolutionary philosophy. Unlike reactive or preventive maintenance, proactive maintenance depends on a constant and rigorous inspection of the network to look for the causes of a failure, before that failure occurs, and not treating network failures as routine or normal. PNM is about detecting impending failure conditions followed by remediation before problems become evident to users.
Multiple Systems Operators (MSOs) report that no standard exists currently to capture key performance data from residential Wi-Fi. Proprietary solutions exist, but the problem is they lock MSOs into deploying a specific agent onto the consumer premise equipment (CPE) and can be restrictive in terms of analytics availability. At CableLabs, we're determined to change that.
Promising Wi-Fi PNM Field Trial
We created a proof of concept Wi-Fi PNM-enabled Access Point, which we then tested in a field trial involving 10 members in 7 countries and hundreds of millions of data points. The captured data demonstrated our ability to identify Wi-Fi issues remotely, such as poor coverage and time-based channel degradation. With this proven architecture, we successfully lobbied the Wi-Fi Alliance to create a task group around Wi-Fi PNM.
Wi-Fi Data Elements Vision
We're working with the Wi-Fi Alliance and their members to create the global standard for KPI capture—called Wi-Fi Data Elements. These data elements form a standardized data model that encompass the key performance indicators (KPI's) of a Wi-Fi network. Our aim is the rapid collection of data necessary to respond to the dynamic nature of Wi-Fi in residential, small and midsize businesses, and operator-managed enterprise systems.
Data—both a lack of and an overabundance—is holding up efforts to enact Wi-Fi PNM: Traditionally, cable operators have taken an all-or-nothing approach when polling information from a residential gateway, which means all MIBs or other data objects are polled at once. This could mean polling over 400 objects. As a result, operators minimize the number of device contacts, perhaps as infrequently as once a day.
Wi-Fi is a very dynamic technology, requiring a rapid response: One way to deal with this infrequent polling is to focus the data collection on a few critical pieces of information. Sending this critical information through a framework that supports scheduled and asynchronous transmission of ONLY the critical information would support scalability.
The majority of Wi-Fi support issues can be addressed by a handful of KPIs: An efficient framework would be one where data can be analyzed at high resolution and then distributed to OSS systems at a lower resolution. In home networks, this transmission would only occur in an exceptional condition.
It's important to collectively evaluate all data: Wi-Fi troubleshooting can't be accomplished by looking at a single data point. WFA's release plan addresses a solution for scalable and efficient Wi-Fi PNM data collection with options for event-driven data distribution.
CableLabs would like to facilitate better use of the DOCSIS 3.1 PNM capabilities to improve the effectiveness of the Data Elements architecture by creating a single repository for all PNM data, regardless of the source. The Wi-Fi Alliance Data Elements standard furthers that vision by allowing all CPE vendors to supply the same data.
Subscribe to our blog for further updates here or at the Wi-Fi Alliance website to see how Wi-Fi Data Elements is moving forward to improve Wi-Fi availability through proactive network maintenance, making highly available Wi-Fi networks accessible for the millions of users depending on them.
Carrier Wi-Fi is now Wi-Fi CERTIFIED Vantage™
The recent announcement by the Wi-Fi Alliance of the new certification designation, Wi-Fi CERTIFIED Vantage™, is a significant step for the industry. It is the culmination of years of collaboration within the Wi-Fi ecosystem and the result of incorporating industry established Carrier Wi-Fi requirements into industry certified Wi-Fi devices.
Wi-Fi Vantage devices will provide improved performance to users in managed Wi-Fi networks and make it easier to maintain quality connections in high usage environments including stadiums, airports, offices, campuses and home networks.  Wi-Fi Vantage leverages current technologies that include Wi-Fi Alliance-certified Wi-Fi ac and Passpoint and will use subsequent releases to build upon using upcoming technologies and features.  Ultimately, this accomplishment provides a mechanism for Wi-Fi operators to harden their networks to evolve from 'best effort' networks to operator-managed networks that will approach the reliability and functionality of mobile networks.
CableLabs is pleased to be part of the process to build this framework for Wi-Fi Vantage with Wi-Fi industry partners.  We look forward to continued success in building upon the framework to benefit cable and mobile operators, the vendor community and, most importantly, consumers.
Collaboration Brings New Capabilities
Establishing solutions to the largest challenges faced by Wi-Fi operators, including cable operators, in the form of industry certifications has been the focus of CableLabs and many industry organizations.  Some of the significant challenges collectively include: sticky client, secure and seamless access and connection, device provisioning, fast AP to AP handoffs in a secure SSID environment, load balancing across bands, and RF performance characterization for APs and clients.
Wi-Fi Vantage certified devices will be capable of resolving several of these challenges such as improved secure on-boarding of new clients, better customer experience when moving on a secure network, automatic discovery and attachment to roaming partner networks per operator driven network selection policy, and fast transitions across APs on secured networks to ensure subscribers receive the best performance available in the area.
Key Features of the First Release of Wi-Fi Vantage™
Wi-Fi Vantage is the technology suite operators will employ to deliver an exceptional user experience and help create the Wi-Fi preferred generation. More specifically, Wi-Fi Vantage delivers superior performance on global networks without intervention or effort from subscribers. Wi-Fi users are up and running on reliable networks with their favorite applications anywhere they roam simply by powering on their device. Wi-Fi Vantage will be the preferred service of a new generation of wireless data users by employing a number of superior service benefits including:
Performance: Wi-Fi Vantage addresses the problem of inconsistent performance of Wi-Fi networks. Wi-Fi Vantage employs 802.11ac for the fastest throughput available on Wi-Fi technologies. Multi-band operations at 2.4 GHz, 5.0 GHz and future unlicensed bands ensure that all available spectrum is employed to deliver a superior subscriber experience.
Device Provisioning and Operator Policy: Wi-Fi Vantage devices and provisioning systems support a single, standard interface for operators to provision and maintain user subscriptions, secure SSID profiles and network selection policy.
Guest Network and Online Sign Up: Operators can provision and enforce policy for guest access on Wi-Fi Vantage networks and allow visitors to access guest networks without requiring visitors to sign up each time they enter a network. Operators can dynamically establish new user accounts, and create policy and customized accounts (ie. 1-day, 30-days, etc).
Roaming: Wi-Fi Vantage will make pervasive, ubiquitous wireless connectivity a reality for users in major cities around the world.
Improving the Wi-Fi Experience
Cable operators are deploying millions of Access Points (APs) with public Service Set Identifiers, (SSID)s in their networks and linking their networks together into roaming consortiums in order to meet accelerating wireless data service demand. Wi-Fi Vantage brings the scale required to support roaming onto hundreds of roaming partner networks throughout the world with a single subscription. Wi-Fi operators can share their networks without having to provide and manage subscriptions separately. Wi-Fi devices automatically discover and attach to roaming partner networks per operator driven network selection policy.
Roaming starts at home and extends its reach to local, domestic and international networks. Cable operators and others are deploying public SSIDs in residential and small business APs to provide extensive Wi-Fi coverage for their subscribers. Wi-Fi Vantage provides network selection intelligence to help subscribers move onto their private networks while at home, and then roam onto neighborhood networks via public SSIDs on residential gateways. This roaming then extends to large operator managed outdoor metro networks, and finally, to Wi-Fi networks across nations and continents. Wi-Fi users will see their operators providing them with an integrated, extensive global Wi-Fi service.
Wi-Fi Vantage technologies provide a number of superior service elements for operators including performance, policy and provisioning and roaming. By delivering this exceptional user experience, Wi-Fi Vantage will be the preferred service of a new generation of wireless data users.
Mark Poletti is Director of Wireless Technologies at CableLabs.
A Milestone in Wi-Fi / LTE-U Coexistence
Today is an important milestone for unlicensed spectrum coexistence - the Wi-Fi Alliance (WFA) has released its plan for testing how well LTE-Unlicensed coexists with Wi-Fi.
This culminates many months of work by many expert engineers within the WFA and its membership, including CableLabs staff. The outcome is that we now have a definitive set of tests, based on real-world consumer data, against which to judge LTE-U – and we can move past the competing technical studies that were the hallmark of 2015.
The WFA and its staff are to be commended for bringing all sides to the table on this issue of such importance for broadband consumers everywhere. The test plan, developed in record-time, is a product of compromise by all sides, and LTE-U proponents participated robustly in the process. There are a number of tests that CableLabs supported as important that ultimately were not adopted. But the final product is nevertheless essential – both in validating coexistence performance of any LTE-U device proposed for deployment, and as a sign that diverse industry interests can work toward solutions as wireless access becomes ever more important for consumers.
CableLabs will continue to be engaged as the WFA moves to implement this plan with authorized test labs. We look forward to a transparent process with results reported publicly by the WFA. As we move to this implementation phase, it is worth describing what the test plan does, in order to understand why it is so important.
At a high level, the test plan does the following:
Checks that LTE-U devices select the most lightly used channel, as LTE-U proponents say they will do;
Ensures that new Wi-Fi networks can access the channel when LTE-U is active;
Measures the impact to Wi-Fi throughput and latency from LTE-U; and,
Ensures that LTE-U adapts its use of the spectrum in response to variation in consumer use of Wi-Fi, as occurs in the real world, in real time.
And it does all of this at signal levels that have been shown with real-world data to be reflective of consumer use of Wi-Fi hotspots. These tests are necessary due to the well-documented shortcomings in the LTE-U Forum coexistence specification, and the lack of standardized test procedures to date, which has yielded vastly different coexistence conclusions. For more information on our views of the test procedures, see Jennifer Andreoli-Fang's contribution to the August workshop of the WFA, which is available here.
Reasonable compromises have been made by all sides in developing this test plan. It is time to move forward using the outcome of this process, in full, as the sole source of reliable determinations of LTE-U coexistence.
Solutions for Whole Home Wi-Fi Coverage
For the majority of homeowners, a single Wi-Fi Access Point (AP) is enough to provide whole home coverage with reliable performance. However, there are homes where a single AP provides insufficient coverage or has unreliable performance in certain areas of the home. For example, as the size of the house increases (> 3000 square feet), the number of locations in the house with poor signal strength (RSSI at -80 dBm or lower) increases. Since Wi-Fi supports adaptive modulation, the performance and quality of the link between the AP and client decreases as the path loss between the AP and client increases.
Wi-Fi performance can be affected by a number of factors, including the construction material of the home, and interference from other Wi-Fi networks using either the same, adjacent, or alternate channels.  Similarly, non-Wi-Fi sources such as 5 GHz cordless phones, baby monitors and microwaves can have an impact on the performance as well. Furthermore, location of the AP in the customer's home can make a big difference in the Wi-Fi signal coverage and performance. Comcast has an excellent blog, "10 Ways You Might Be Killing Your Home Wi-Fi Signal" that provide guidelines on where not to place your Wi-Fi AP.
Even with the optimal placement of the AP, if there are locations in the home with no or poor Wi-Fi signal, we recommend the use of multiple APs.
For a multiple-AP solution, consumers have a number of options. Ultimately, it comes down to how the multiple APs in the home are connected to each other. These options can be subdivided into two solutions, wireless-only and hybrid:
Wireless-only solutions make use of the wireless link to connect the APs to each other. This includes products such as repeaters, extenders, and mesh networks.
Hybrid solutions make use of wires to connect the multiple APs. Examples products include MoCA-to-Wi-Fi, Powerline-to-Wi-Fi, and Ethernet-to-Wi-Fi extender.
In our previous blog, we presented field test results to show the difference between wireless-only architectures through the use of Wi-Fi Repeater and Extenders. In this blog, we will address Hybrid solutions using commonly available in-home coaxial cables and compare their performance with wireless-only solutions. While a consumer has many variables to consider before choosing a solution (e.g., complexity, availability of wiring, cost), this article will focus on comparing data rate with respect to SNR.
Performance Comparison of Hybrid versus Wireless-only Solutions
For the analysis, we used the Wi-Fi network configuration described in Table 1.
Table 1: Network Configuration used for Analysis
| | |
| --- | --- |
| Name | Description |
| Wi-Fi Client: | One client with 2x2:2 MIMO and 802.11ac |
| Wi-Fi Channel Bandwidth: | 80 MHz channel for both fronthaul and backhaul |
| AP, Repeater and Extender: | 4x4:4 MIMO, 802.11ac |
| Link between AP and Wi-Fi Repeater: | Modulation Coding Scheme (MCS) 3 with 4 Spatial Streams |
| Link between AP and Wi-Fi Extender: | MCS 3 with 4 Spatial Streams |
| Link between AP and MoCA to Wi-Fi extender: | MoCA2.0 (bonded) |
| Airtime fairness: | Repeater supports airtime fairness for the link between the AP/repeater and the AP/client |
These are example configurations and were selected to demonstrate the difference between solutions. It is important to note that for all configurations (Wi-Fi repeater, Wi-Fi Extender and MoCA to Wi-Fi Extender) analyzed in this article, the fronthaul link between the AP and client, and extender and client is the same (i.e., 4x4 extender/repeater and 2x2 client).
In the following graph (Figure 1), we provide a theoretical comparison of data rate versus Signal to Noise Ratio (SNR) for the hybrid and wireless-only solutions. While the X-axis shows the SNR (measured at the client) for the AP, extender, and repeater, the Y-axis shows the Data Rate. The SNR first deteriorates as the client moves away from the AP (blue star) and then improves as the client moves closer to the extender (red star). Finally the SNR deteriorates again as the client moves away from the extender (red star). For our analysis we assume an interference free environment.
In this analysis, we also assumed that each extender is placed in the same location (highlighted with a red star on the chart) with respect the AP. The location of the main AP is reflected with a blue star on the chart.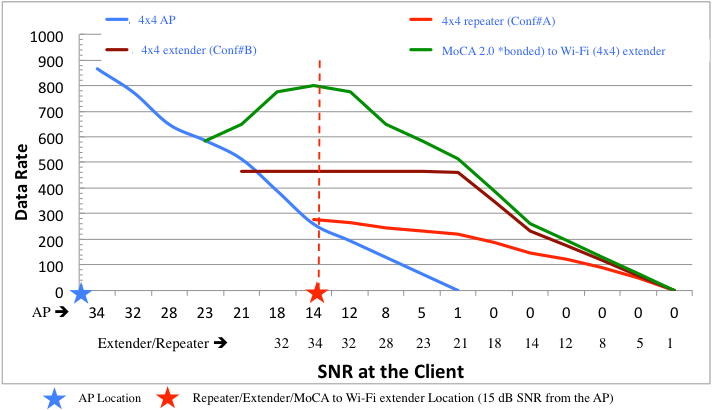 Figure 1. Hybrid and Wireless-only Solution Comparison
The blue line shows the data rate with respect to SNR that the client can achieve while it is connected to the AP. Similarly, the red, brown and green lines show the data rate with respect to SNR that the client can achieve while it is connected to the Wi-Fi repeater, Wi-Fi extender and MoCA to Wi-Fi extender respectively. In our analysis we assumed that the client and network are intelligent and can steer the client from the AP to Wi-Fi repeater, Wi-Fi Extender and MoCA to Wi-Fi Extender at the points where red, brown and green lines intersects with the blue line.
As shown in Table-1, the same repeater/extender and client configurations were used for both the wireless-only and hybrid solutions; specifically, 4X4 Repeater/Extender and 2X2 client with 80 MHz channel. Therefore, as expected, the range improvement (i.e., the increase in coverage area) is about the same for both wireless-only and hybrid solutions. This is illustrated in Figure-1, where the red, brown, and green lines eventually converge as the client moves away from the AP.
The difference in data rate performance is primarily due to the difference in the performance of the backhaul link between the AP and the extender. In Figure 1, we observe that the wired backhaul link outperforms the wireless backhaul link due to the higher backhaul data rate that can be achieved by a MoCA 2.0 bonded channel relative to a 5.8 GHz Wi-Fi backhaul in that location. Given the location of the Wi-Fi Extender with respect to the AP, the wireless backhaul link supports a maximum data rate of ~518 Mbps while the MoCA2.0 (bonded) link can support data rates as high as 800 Mbps.
As we see in Figure 1, the contour for MoCA 2.0 (bonded) to Wi-Fi extender looks different than the lines for other systems. The reason is that the performance of the MoCA 2.0 (bonded) to Wi-Fi extender is limited by the capacity of the fronthaul link between the extender and client. On the other hand, the performance of Wi-Fi Repeater and Extender, when the client is in close range, is limited by the capacity of the backhaul link between the AP and Repeater and AP and Extender.
Figure 2 shows the details of Wi-Fi Repeater (Conf#A) and Extender (Conf#B) configurations that we used for our analysis.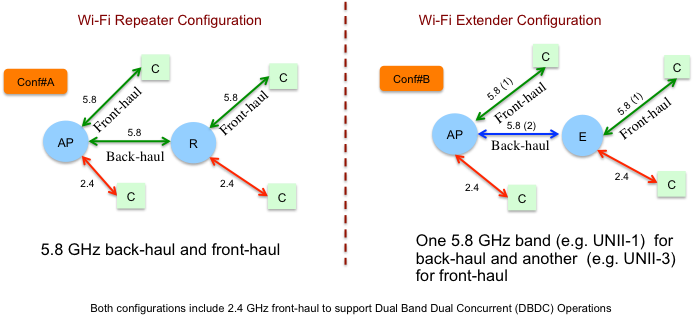 Figure 2: Wi-Fi Repeater and Extender Configuration used for Analysis
What did we learn?
Although wireless-only solutions are highly convenient, the hybrid wireless solutions using MoCA2.0 (bonded) or 1000Base-T for backhaul offer much better data rate performance. In the absence of structured wiring in the home, wireless-only networks (i.e. using Wi-Fi repeaters or extenders) can be an efficient and convenient near-term solution to extend coverage and enhance data rate performance.
-- Authored by Vikas Sarawat
Are Wi-Fi Repeaters and Extenders Beneficial?
Subscribers today often supplement their existing Wi-Fi Access Points (AP) with wireless repeaters and extenders to enhance Wi-Fi coverage within the home network. Frequently, we are asked if these devices provide any real benefit.
To answer these questions, we ran some tests in a house to measure and compare the relative performance of a couple of off-the-shelf wireless repeaters and extenders.
Results from the field tests
Since the industry is all over the place with the definition of Repeaters and Extenders, we came up with our definition. We define a Wi-Fi repeater as a device that uses a single radio and channel to relay traffic between a client and an AP. Since the repeater uses the same channel to relay data between the client and the AP, the data must be on the channel/radio twice. A Wi-Fi extender, on the other hand, is a device with two or more radios that dedicate one radio and channel to bridge client traffic to/from an AP, while using another radio and channel to communicate with clients. For our comparison we used the following configurations.

Figure 1: Repeater and Extender Configuration
A single AP without any repeaters or extenders provided coverage with -67dbm or better RSSI within the test house. As we expected and also demonstrated in Figure 2, the wireless repeaters and extenders did help in extending the wireless coverage. We observed this coverage increase in at least four locations outside the home. Inside the house, we observed a new minimum RSSI of -50 dBm with extenders and -58 dBm with repeaters (17 dB and 11 dB respectively better than with the AP alone). Additionally, our findings also demonstrate improvements in client throughput performance not only in the extended coverage areas but also in some of the areas otherwise covered with the AP.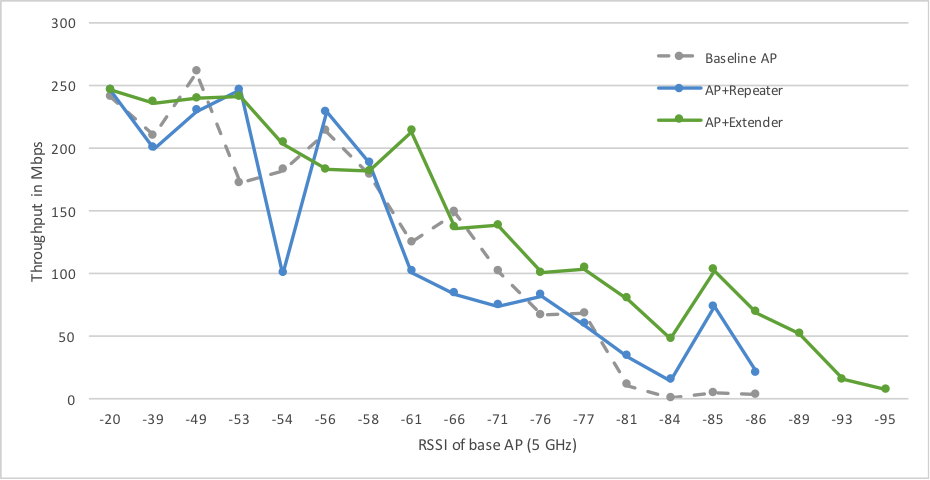 Figure 2 - Throughput vs. Path Loss:
Baseline AP vs. (AP + Repeater) vs. (AP Extender)
In our testing, the extender provided better coverage improvements and throughput than the repeater. The better coverage improvements with the extender are due to the fact that the extender is using a 2.4 GHz band for the fronthaul, while Wi-Fi repeater is using the 5 GHz band. The 2.4Ghz supports better propagation characteristics compared to the 5Ghz band. The extender configuration offered better throughput performance in the extended areas than the repeater. Primarily, this is because the repeater time-shares the same channel to communicate to the client (front-haul) and AP (backhaul). The extender, on the other hand, uses a separate radio and channel to communicate to the client (front-haul) and AP (backhaul).
Are there any unexpected surprises to be aware of with multiple Wi-Fi nodes in a home?
A significant observation from the test results is that the client did not always connect to the Wi-Fi node with the "best" throughput performance. In some locations (represented with green dots in Figure 3), the client chose to connect to the repeater, even though it would have got a better throughput had it connected to the AP. The client appeared to be making Wi-Fi node selection decisions solely based on the received signal strength, which may result in sub-optimal or even very poor network performance. Since a client has limited avenues for knowing which node will offer better throughput, this warrants the need for coordination between the APs, and also between the AP and client in the home.
CableLabs is actively working with the Wi-Fi Alliance (WFA) to develop new certifications (e.g., MBO) programs to enable coordination between AP and clients. We are also engaging with the CPE vendors about the need for AP coordination.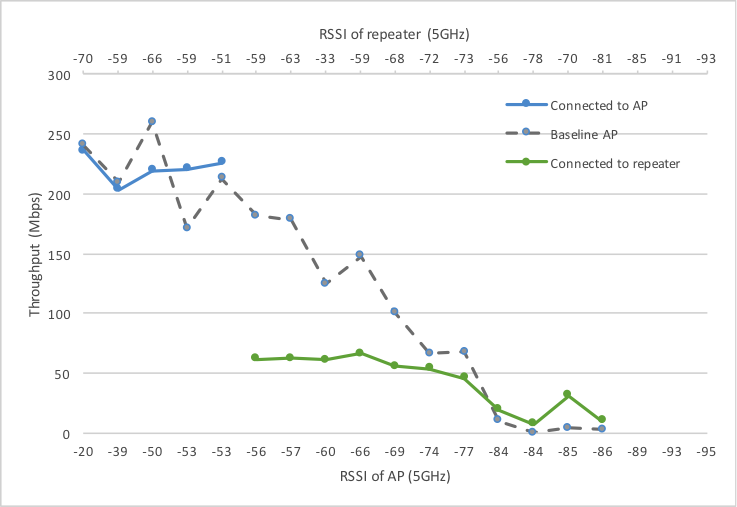 Figure 3: Throughput vs. Path Loss: AP versus AP + Repeater
As shown in this blog, the Wi-Fi repeater and extenders are helpful in extending Wi-Fi coverage. However, some coordination between AP and repeater/extender devices is needed to make sure clients are always connected to the "right" node.
Vikas Sarawat is a Director in the Wireless (R&D) Group at CableLabs.