CableLabs Sponsors FCBA/IAPP "Data Is King"
Many of today's most popular consumer products and services are powered by the exponential growth in the generation, collection and use of personal data, enabled by ever-increasing broadband capacity, processing power and storage. These products and services provide consumers with unparalleled personalization, efficiency and convenience. However, the technologies and practices surrounding personal data also create new dimensions of risk to individuals, institutions and society alike.
In response, governments both in the United States and around the world are under increasing pressure to develop new legislation and regulatory models to address these growing concerns. In the past year alone, we have seen the implementation of the European Union's sweeping General Data Protection Regulation (GDPR), the passing of the California Consumer Privacy Act, and multiple hearings in the U.S. Congress stemming from numerous data breaches and other scandals involving the potential misuse of consumers' personal data. Here at CableLabs, we recognize the interplay and potential impact of emerging privacy regulations on the direction of next-generation Internet applications.
In that spirit, CableLabs sponsored "Data Is King" – U.S. Privacy Developments and Implications for Global Markets and Technology Development, a recent event co-hosted by the Federal Communications Bar Association (FCBA) Rocky Mountain Chapter and the IAPP Denver/Boulder KnowledgeNet Chapter. The event gathered luminaries from across the policy and technology spectrum to explore trends and recent developments in privacy law and regulation, as well as the potential impact that these policies will have on the products and services of tomorrow.
The event was kicked off by Martin Katz (Chief Innovation Officer and Senior Advisor for Academic Innovation and Design at the University of Denver and the Executive Director at Project X-ITE). Katz discussed the existing gaps and fragmentation in today's U.S. privacy regime and highlighted the drawbacks of the EU's approach to comprehensive personal data protection legislation (GDPR). In Katz's view, such an approach creates a significant and costly compliance regime that can stifle new startups and small businesses, and more generally, innovative new products and services. He emphasized that any comprehensive U.S. federal regime should recognize and seek to minimize compliance costs and ensure room for innovation while protecting consumer choice, trust and accountability.
Tracy L. Lechner (Attorney and Founder at the Law Offices of Tracy L. Lechner) moderated the first panel session, focused on trends and recent developments in privacy regulations domestically and internationally, with the following panelists: Beth Magnuson (Senior Legal Editor of Privacy and Data Security at Thomson Reuters Practical Law); Dale Skivington (Compliance and Privacy Consultant, Adjunct Professor at the University of Colorado, and Former Chief Privacy Officer at Dell); Erik Jones (Partner at Wilkinson, Barker, Knauer); and Scott Cunningham (Owner at Cunningham Tech Consulting and Founder of IAB Tech Lab).
The panelists agreed that the general position of industry has evolved from a preference for best practices with agency oversight to a recognized need for U.S. federal legislation. This shift has been spurred by a desire for a common compliance framework in light of developing differences in state laws and diverging international privacy regimes. The panelists emphasized that changing privacy regulatory requirements has forced organizations to make frequent and costly IT overhauls to ensure compliance that arguably create little to no value for consumers. For instance, GDPR's expansive definition of "personal data" created a herculean project for large organizations to take the foundational step of identifying and classifying all the potentially covered data. The panelists agreed that state attorneys general could have a valuable and thoughtful role in enforcement, but they also believe that specific requirements should be standardized at the federal level and be based on an outcome- or risk-based approach, unlike GDPR's highly prescriptive approach.
Mark Walker (Director of Technology Policy at CableLabs) led a second-panel discussion, focused on the interplay of privacy regulation and technology development. The panel featured Walter Knapp (CEO at Sovrn), Scott Cunningham and Danny Yuxing Huang (Postdoctoral Research Fellow at the Center for Information Technology Policy at Princeton University). Walker framed the panel discussion in historic terms, highlighting the privacy concerns generated through the widespread availability of the portable camera in the late 1800s, through the emergence of electronic eavesdropping capabilities in the 1960s and, more recently, through the broad adoption of RFID technology. For each of these examples, public concern drove legal and regulatory changes, but more fundamentally, the privacy "panic" subsided for each technology as society became more familiar and comfortable with each technology's balance of benefits and drawbacks.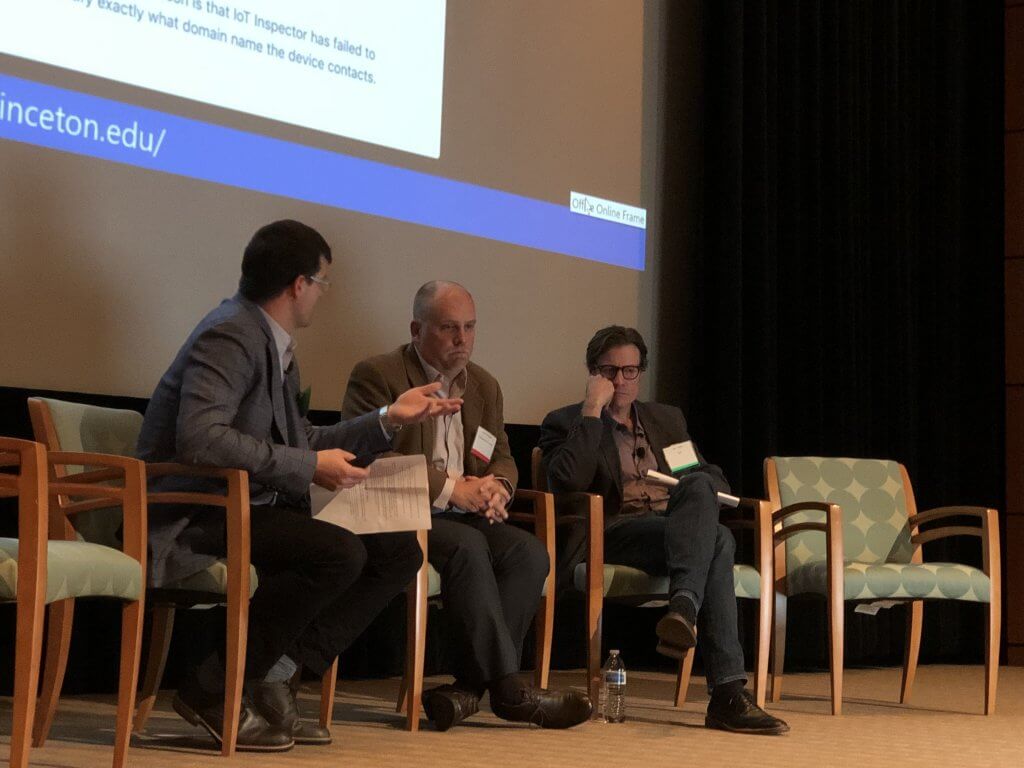 Through that lens, the panelists examined GDPR and highlighted the high associated compliance costs, from both a technical implementation and revenue perspective. Faced with these costs, many smaller publishers are choosing to cut off access to their content from covered geographies rather than trying to comply. In comparison, large Internet firms have the resources to ensure compliance even in a costly and highly fragmented regulatory environment. Until recently, the Internet has largely matured without defined geographic borders and has nearly eliminated global distribution costs for smaller publishers. However, this trend may be reversed in the face of an emerging fragmented and highly regulated environment, reducing the viability of smaller publishers and driving unintended market concentration.
Turning to emerging technologies, Huang described his research into the security and privacy implications of consumer Internet of Things (IoT). He provided an overview of a newly released research tool, Princeton IoT Inspector, that consumers can easily use to gain detailed insights into the network behaviors of their smart home IoT devices. Through this tool, consumers can gain a better understanding of how IoT devices share their personal information. He illustrated how IoT Inspector was able to identify the numerous ad networks and other domains a streaming video device communicated with while streaming a single television program; surprisingly, the streaming device communicated with more than 15 separate domains during that single streaming program.
The event closed with Phil Weiser, Colorado's Attorney General, providing keynote remarks that outlined the current state of legislative efforts, explained potential approaches that address key privacy challenges and highlighted the role of state attorneys general in developing regulatory approaches and enforcing them. Attorney General Weiser recognized that although curbing a patchwork of state laws in favor of a single federal one would be the ideal outcome, it is unlikely to happen in a reasonable timeframe, saying:
A first best solution would be a comprehensive federal law that protected consumer privacy. Such a law, like the Dodd-Frank law, should authorize State AGs to protect consumers. When Congress starts working on such a law, I will be eager and willing to support such an effort. After all, differing laws and reporting requirements designed to protect privacy creates a range of challenges for companies and those working to comply with different—and not necessarily consistent—laws.
In today's second-best world, I believe that States have an obligation to move forward. We should do so with a recognition that we need to collaborate with one another and develop approaches that recognize the challenges around compliance. We can use your help and engagement and we work towards just this end.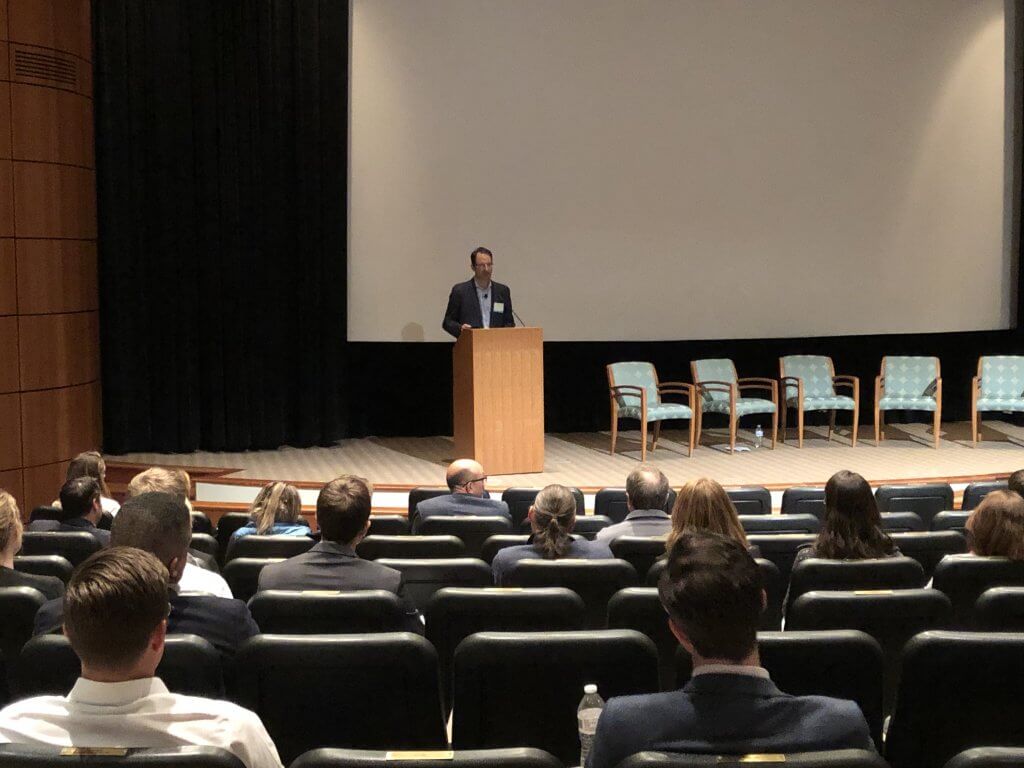 As CableLabs continues to focus on developing new and innovative network technologies, we must continue to ensure that we have a sound understanding of the rapidly evolving privacy landscape, both here and abroad. But, just as importantly, policymakers should have a sound understanding of how the various regulatory approaches may impact current and developing technologies. Events like this help bridge those gaps in understanding.
5 Things I Learned at OpenStack Summit Boston 2017
Recently, I attended OpenStack Summit in Boston with more than 5,000 other IT business leaders, cloud operators and developers from around the world. OpenStack is the leading open source software run by enterprises and public cloud providers and is increasingly being used by service providers for their NFV infrastructure. Many of the attendees are operators and vendors who collaboratively develop the platform to meet an ever-expanding set of use cases.
With over 750 sessions, it was impossible to see them all. Here are my top five takeaways and highlights of the event:
1. Edward Snowden's Opinions on Security and Open Source
In the biggest surprise of the event, Edward Snowden, former US NSA employee and self-declared liberator, joined us over a live video feed from an undisclosed location. He talked about the ethics and importance of the open source movement and how open source can be used to improve security and privacy.
Unlike vulnerabilities in proprietary software, those in open source are transparent. As a result, the entire community can learn from these exploits and how to prevent them in the future. Though not mentioned by Snowden, his rhetoric brought to mind the work done to secure OpenSSL after the heart bleed vulnerability was made public. This changed the way that core projects are managed. Snowden mentioned Apple's iPhone as an example where vulnerabilities were found and the solution was not transparent:
"When Apple or Google has a bug, not only can we have no influence over the cure, but we don't know anything about the cause and we don't know what they have learned in effecting a cure. So, it's not possible for everyone to use that knowledge to help build a better world for everyone."
His talk brought applause from the audience and was a call to action as much as it was informative.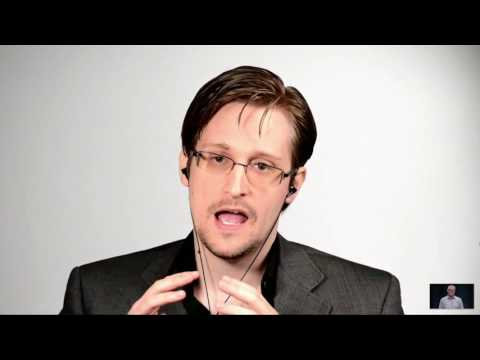 2. OpenStack is Helping Make the World Safer
The U.S. Army is using OpenStack to rapidly deliver the required curriculum for cyber command training and saving millions of dollars in the process. Using software development as an example, they created an agile development process where the instructors can improve the course rapidly and presented an example of their deployment of different virtual machines with malware and threat detection software. Instructors are able to create new content by submitting code to a source code repository and have it approved in less than a day. The new content is also available to graduates of the course in support of ongoing training. As a taxpayer, I can only hope that the other branches of the military will follow the Army's lead in delivering the same innovative philosophy and process. These processes employed by the Army can be leveraged by service provides to deliver new services, apply security patches, and remedy service disruptions.
You can watch the keynote here and the in-depth talk below: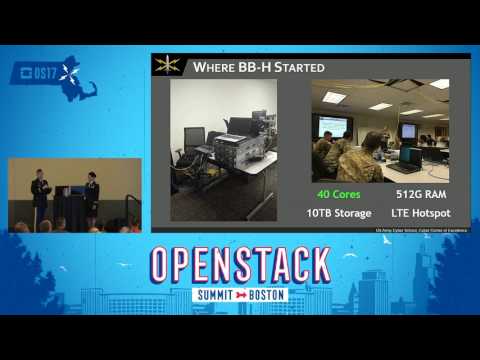 3. Lightweight OpenStack Control Planes for Edge Computing
OpenStack was designed to run large clouds managing thousands of servers in traditional data centers. Running OpenStack on a single local server allows service and OTT providers to manage CPEs using the same toolchain for managing VMs in their hosted cloud solutions.
Verizon's keynote highlighting their uCPE is available here.
4. Aligning Container and Virtual Machine Technologies
My favorite forum session was a discussion to align VMs and containers. Containers address the application configuration and management challenges that are not as easily addressed with virtual machines. OpenStack can be used to manage the dependencies that containers need to run. In addition to the general summit proceeding, OpenStack has a forum format. You can learn more about the format here.
Leaders from both the OpenStack Nova team and the Linux Foundation's Kubernetes were on the panel. Kubernetes performs many complementary and some overlapping tasks as OpenStack. Because Kubernetes was developed several years after Nova, they improved on some of the similar features.
CableLabs hosted an OpenStack Users Group meeting recently on the same subject called "OpenStack & Containers: Better Together".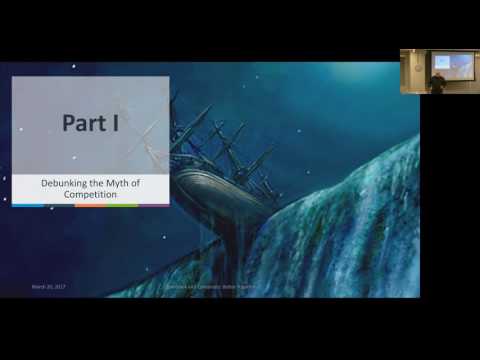 5. Data Plane Acceleration 
With the growth of OpenStack in the service provider space, the focus to move packets from point A to point B is as critical as ever. Open vSwitch continues to be a popular choice, and with the addition of DPDK support, they are reducing the latency involved with process packets in a virtualized network. Tapio Tallgren, the chair of OPNFV's Technical Steering Committee, provides some results of testing DPDK with OPNFV. As many of you may know, CableLabs SNAPS project leverages OPNFV as a foundation. The Yardstick performance testing project, which Tapio discusses in his blog post Snaps-OO Open Sourced Collaborative Development Resource, is in the process of migrating many of their scenarios to leverage our SNAPS-OO utility.
FD.io is the newest player for accelerating the data plane. Their testing results in the lab are remarkable, and we are beginning to see some adoption for use in production. There was even a 1-day training session dedicated solely to FD.io.
With demos, product launches, and informative talks, OpenStack Summit Boston 2017 was a huge success. I hope to see you at the next one! If you have any questions about OpenStack don't hesitate to leave a comment below.
A Look into the Near Future
CableLabs has done something surprising for an Innovation and R&D Lab. They have released a short film that provides a vision of possibilities arising from the high speed low latency networks that will connect our homes, businesses and mobile devices in the not too far distant future.
Portraying a number of vignettes in the life of a family, the video illustrates the impact of new technologies on a range of human interactions. These include holographic based education, autonomous vehicles, augmented and virtual reality gaming, collaborative work and much more.
The film, produced from the vision of the CableLabs innovation team, offers a compelling view into the technology driven transformative shifts that could occur over the next five years.
Filming was not a trivial task. To properly illustrate each technology, special effects were required in most of the shots. The visual FX company, FirstPerson, was brought on to the team to 3D map each set in preparation for post production. After shooting was completed, the FX team was tasked with matching the 3D generated maps to the real locations, bringing the virtual reality technology to life.
To see the film and more, go to www.thenearfuture.network
Please Join CableLabs at Inform[ED]™ Wireless
The cable industry has been playing an increasing role in advancing wireless technologies as fixed and mobile networks are converging. Today the cable industry provides wireless customers with the largest footprint of wireless hotspots in an environment of increasing mobility as well as providing backhaul connections to mobile operator cell sites.  To meet the predicted 1000x increase in wireless data over the next 10-12 years, it is expected that a large part of this will be achieved by small cell deployments inside homes and offices on cable. There are opportunities for the cable and wireless technologists to collaborate on technologies such as 5G, WiFi and small cells to deliver an improved customer experience in the future.
CableLabs is hosting its first-ever Inform[ED] Wireless Conference to bring together cable and wireless technologists in addition to business analysts and policy leaders. Please join me on April 13 in New York City where you will learn from a diverse panel of speakers who have insights into the technology roadmaps, the business opportunities and the regulatory and political landscape of convergence.
CableLabs has confirmed a diverse and talented group of speakers for the event. Representing academia will be Ted Rappaport and Gerhard Fettweis. Dr. Rappaport is founding Director of NYU Wireless and has authored several books on mobile communications. He will be joined by Professor Gerhard Fettweis of Dresden Technical University who is best known as the man behind the tactile internet and Professor Rahim Tafazolli of the University of Surrey who heads the UK's 5G Innovation center. Two FCC commissioners, Michael O'Rielly and Jessica Rosenworcel, will provide their points of view on the direction of network convergence. We also have Bob Berner, CTO of Rogers Communications, giving his perspective as both a mobile and cable operator. Industry representatives from Qualcomm, Ericsson, Alcatel-Lucent and Comcast will debate their points of view.  Never before has such a talented group of speakers joined together for a single-day focused event.
As the world moves to an increasingly personal, mobile and wireless world, this is an event that can not be missed. Organized into an efficient single-day conference, we will cover strategies, technologies, and policies. Consider this conference as a great opportunity to learn about the evolution from today's network to 5G and the role of cable networks. Future cable access technologies will be evaluated, taking into consideration millimetric wave-band small cells. The evolution of WiFi and its expanded role within the home and beyond. During the conference, we will dive into the sharing of spectrum in the 3.5 Ghz band. We will also address the tactile internet and latency requirements. The day will conclude with a clear vision of the future.
Registration for Inform[ED] Wireless is in progress. Reserve a seat for your colleagues and yourself by registering now. I look forward to meeting you in April in NYC.