Hosting ETSI NFV in Mile High City
The global telecommunications industry is undergoing an unprecedented transformation to software-based networking driven by the emergence of Network Functions Virtualization (NFV). Last week in downtown Denver, CableLabs welcomed over 130 delegates from all over the world to the 19th plenary session of the ETSI NFV Industry Specification Group. With over 300 member companies including 38 global network operators, ETSI NFV is the leading forum developing the foundation international standards for NFV.
In 2013 ETSI NFV published the globally referenced Architectural Framework for NFV and over the past four years has been working intensively to specify the interfaces and functionality in sufficient detail to enable vendors to bring interoperable products to the market.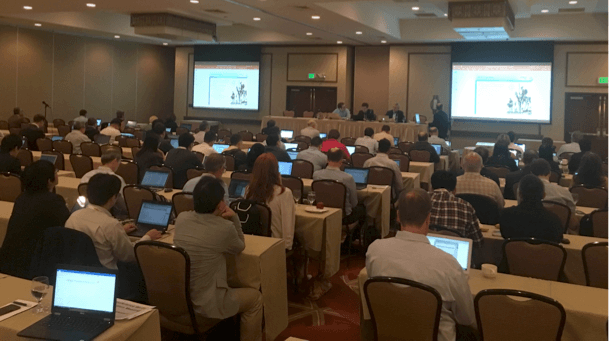 Recently I calculated that over 90,000 individual-contributor hours have been spent in the ETSI NFV face-to-face plenary meetings to date - and this doesn't include working group interim face-to-face meetings and conference calls. In a typical week, there are at least seven different working group calls timed to enable participation by delegates located around the globe.
ETSI NFV has openly published over 60 specifications which define the functional blocks needed to deliver carrier-grade network performance in the telecommunications environment. Taking a page out of the open source playbook, ETSI NFV maintains an Open Area where draft specifications which are still being worked-on can be downloaded to enable the wider industry to see where the work is heading, and for developers to begin writing code.
Why is the ETSI NVF work critical?
The ETSI NFV work enables telecommunications operators to use cloud technologies to implement resilient network solutions able to deliver the rigorous service levels which underpin critical national infrastructures. The ETSI NFV work also enables domain-specific standards bodies such as 3GPP, Broadband Forum, IETF, MEF etc. to call out common foundation specifications which will enable their solutions to co-exist on the same virtualization platform. Open source communities also need to reference common specifications to ensure their solutions will be interoperable. The need for open source communities to reference the ETSI NFV work to avoid fragmentation is a topic I've become quite vocal about in recent contributions to international conferences.
Encouraging interoperability within an open ecosystem has been a key objective for ETSI NFV since it was launched. To drive this forward, ETSI NFV recently completed specifications which detail the REST APIs between key elements of the NFV Architectural Framework. Additional specifications, including the APIs exposed to Operations Support Systems (OSS), will be completed by the end of this year. This is a key piece of the puzzle to realize our vision for NFV. Bruno Chatras at Orange who chairs this work has blogged on this so I won't cover it in detail here.  Suffice to say; this new direction will massively accelerate progress on NFV implementation and interoperability.
Tutorial and Hands-on Demo Session
As many of the world's key experts on NFV were present for the ETSI NFV plenary sessions we organized an NFV tutorial and hands-on demo session on Monday afternoon which I called a 'SpecFest'. This enabled local technology people to meet and interact with the experts. I think the term 'Hackfest' is overused and I wanted to promote the idea that demonstrations of running code centered on adherence to detailed specifications could also be exciting. We sent invites to local cable operators, startups and Colorado University at Boulder to help broaden awareness of the ETSI NFV specification work. I wasn't disappointed, over 70 delegates turned up and over 50 participants joined remotely. The tutorial and demo materials are freely available for download. The event exceeded our expectations, not only in the level of participation but also Nokia stepped up with the first public demonstration of running code implementing the ETSI NFV specs run live from their center in Hungary. It was truly a 'SpecFest'!
Joining up with Open Source
Coincidently there was an OpenStack Project Teams Gathering (PTG) meeting taking place in Denver, and it was too good an opportunity to miss to join up the two communities for a mutual update. The OpenStack Glare Project intends to implement interfaces based on the ETSI NFV specifications, and ETSI NFV has just completed a gap analysis in relation to OpenStack. The opportunity to get together to share technical perspectives, build the relationship and figure out how to collaborate more closely, was timely. The CableLabs NFV software platform is centered on OpenStack and we are committed to open standards, so this type of collaboration is something we are very keen on.
Excellent Progress on ETSI NFV Releases
The ETSI NFV working groups met in parallel throughout the week with over 230 contributions to work through. Release 2 maintenance is close to being completed and new features for inclusion in Release 3 went forward for more detailed analysis including Network Slicing, License Management, Charging and Billing, Policy Management, etc. Excellent progress was made on specifying the Network Service Descriptor (NSD) and Virtual Network Function Descriptor (VNFD) with TOSCA. This augments the REST APIs I mentioned earlier.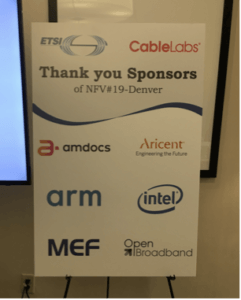 As a member of the ETSI NFV leadership team, I've been a keen advocate for ETSI NFV to strictly focus on work that is high value to the industry. Quality is critically important, we want to avoid work that burns time but doesn't move us towards our goals. With this in mind, I was pleased to see new work items approved that address genuine gaps. These included Connection-based Virtual Services led by Verizon, NFV Identity Management and Security led by BT and NFV Descriptors based on YANG led by Cisco, amongst others.
The next ETSI NFV plenary will be held in Sophia-Antipolis December 5-8, 2017 and we are planning ahead for the second ETSI NFV Plugtests to be held at the ETSI Center for Testing and Interoperability (CTI) January 15-19, 2018. The first Plugtests were over-subscribed, so participating companies will need to register early!
CableLabs was extremely proud to host this event and we'd like to thank Amdocs, Aricent, arm, Broadband Forum, Intel and MEF for their sponsorship.
What is CableLabs doing in this space?
CableLabs has been working on SDN and NFV for over 4-years. We have studied the impact of NFV in the home environment and developed insights which smooth the way for virtual provisioning in the Access Network. We are a leading contributor to ETSI NFV and our NFV & SDN stack – SNAPS is part of OPNFV. We are keen to encourage interoperability for NFV and SDN solutions, CableLabs subsidiary Kyrio operates SDN-NFV interoperability labs at our Sunnyvale-CA and Louisville-CO locations which enable vendors and operators to work together.
--
ETSI NFV has created the foundation standards to deliver carrier-grade virtualization capabilities for the global telecommunications industry. You can find more info at ETSI NFV Industry Specification Group. Don't forget to subscribe to our blog to find out more about ETSI NFV in the future. 
Don Clarke is a Principal Architect at CableLabs working in the Core Innovation Group. He chairs the ETSI NFV Network Operator Council and is a member of the ETSI NFV leadership team.
CableLabs in Hong Kong: Insights from APOStech 2017
CableLabs participated in the 2nd Annual APOStech conference in Hong Kong July 4-6, 2017 and it was a huge success!
APOStech is designed to unite executives and key stakeholders from the video and broadband industries across the Asia Pacific region to discuss technology innovation and trends that are defining the future of the connected consumer. Over 180 participants from 88 companies around the globe were in attendance, giving CableLabs the opportunity to speak with current members and establish new relationships with other cable operators in the region.
Aravind Venugopal, Vice President with Media Partners Asia (MPA), set the backdrop for the conference by providing an overview of the explosive growth of broadband, pay tv and mobile services in Asia. MPA just released projections anticipating 30 million new broadband homes in Asia over the five year period from 2017-2022 (excluding China). Nearly half of this growth (45%) will occur in India. Pay tv subscribers will increase nearly 30 million, from 244 million to 271 million over this same period (again, excluding China).  SVOD subscribers will jump from 54 million to 108 million over the course of the 2017-2022 period.
Among the highly informative learnings from APOStech:
Only 1 in 10 homes in the Philippines have broadband with an average download speed of 4 Mbps – with the growth of over 2 million additional broadband homes forecast by 2020.
100 million of the 275 million homes in India do not have a television.  Broadband represents an opportunity for these – and all other – homes.  In the Indian economy, prepaid services are dominant, including for broadband and pay tv.  Service providers need to think in terms of monthly, weekly and even daily prepaid services.  National MSOs have 12% of the broadband market – with the incumbent telecom provider (BSNL/MTNL) reaching 66% of the broadband market.
In Korea, 58% of pay tv subscribers prefer cable television, this in a country with intense video competition from three national telecom networks (LG, KT and SK Broadband).
4K content is expanding across Asia – particularly in China, Hong Kong, Indonesia, Japan and Singapore.
I delivered an overview of Gigabit Broadband Competition in the U.S. – the technologies innovated by CableLabs and its members by which cable operators are now delivering gigabit speeds globally (Click here to see my slide show presentation). I focused on the impact of collaboration across the global cable community in advancing broadband technologies at scale and the competitive leadership this strategy provides to cable operators and their customers by way of enhancing the user experience in the home and workplace.
Jeff Chen, CableLabs SVP of Global Technology, and I hosted an invitation-only event for cable operators attending the APOStech conference. Representatives from 9 MSOs participated – allowing for an in-depth overview of CableLabs and the opportunities provided for its members. Five MSOs across four countries (China, India, Korea and the Philippines) expressed substantial interest in progressing relationships with and learning more about CableLabs, extending invitations for 1:1 meetings with company executives.
We met with four of our members at the conference:
We were introduced to senior representatives from seven additional MSOs:
CableLabs' continued expansion in Asia advances its strategy of world-wide collaboration on technology and innovation for the benefit of the global cable community and the customers they serve.  From one member in Asia five years ago, CableLabs has grown to 12 members across Asia and Australia, including: Beijing Gehua CATV Network, Chongqing Cable Networks, Guangdong Cable Network, Henan Cable Network, J:COM, Jiangsu Broadcasting Cable Information Network, nbn, PT Link Net, Shenzhen Topway Video Communication, StarHub, Taiwan Broadband Communications and WASU Digital TV Media Group.
Coincidence or not, CableLabs gained its 60th member on Monday, July 10 following APOStech, Henan Cable, serving Henan Province in China with 4 million video subscribers and 400,000 broadband subscribers.
--
CableLabs is committed to expanding membership and support across Asia and beyond. With 60 members in 35 countries in Asia, Australia, Latin America, North America and Europe, CableLabs provides the opportunity for operators to collaborate with innovators worldwide. Please contact us to discover the value membership in CableLabs.
ETSI Security Week: Securing Networks Requires a Global Perspective
Cyber attacks are on the rise and a threat to critical infrastructure around the globe. CableLabs along with other service providers and vendors are collaborating through European Telecommunications Standards Institute (ETSI) to ensure best practices are consistently deployed in regards to these attacks.
Take a look at any cyber attack and consider where the attacks come from and who their victims are. You'll find that almost all attacks are international in scope, with both attackers and victims found across a transnational field devoid of boundaries. Securing our networks and services requires a global response and our evolving practices and strategies must have an international perspective. CableLabs does this by participating in multiple international organizations working hard to evolve our cyber security defenses. Last week, the ETSI hosted a series of focused workshops on network security at ETSI Security Week. CableLabs helped plan this event, and we contributed our insights in presentations and panels.
This annual event is attended by nearly 300 industry professionals and opens a dialogue to develop a common understanding in the industry of best practices. Workshops included public policy impacts on security practices, Machine to Machine/Internet of Things security challenges, securing Network Function Virtualization (NFV) architectures, and, no event is complete without some discussion of 5G. (For more information on 5G see Tetsuya Nakamura's blog post here.) I presented our experiences in implementing NFV proof-of-concepts and Brian Scriber participated in a panel discussing operator perspectives. Materials shared at the event are available after registration on the ETSI portal here.
As shared here last fall, as well as introducing new security challenges, NFV also presents opportunities to improve the security of future networks relative to legacy infrastructure. Benefits of a well implemented NFV infrastructure enables:
More consistent security processes and controls
Easier and more rapid security upgrades and patching as threats evolve
Improved support for pervasive encryption
More cost-effective security and performance monitoring
With the correct implementation, NFV enhances security operations by enabling pervasive monitoring and more agile and flexible responses as cyber threats evolve.
NFV coupled with Software Defined Networking (SDN) enables the creation of an open and distributed architecture which enables operators to create "network factories". Network factories are fully automated network architectures that are entire supply chains for exciting new services. We need to secure the network infrastructure, as well as secure the software supply chain from code creation to delivery as running code on the platform. This requires a different orientation from today's operations. Fortunately, NIST has provided a framework for approaching the cyber security aspects of supply chains and it applies well to open and distributed architectures.
ETSI is a leader in providing foundational standards for NFV and is the single most influential body on NFV security best practices today. The ETSI NFV Architectural Framework sets the stage for what most other standards bodies and open source code projects are attempting to achieve. ETSI's NFV reference architecture does not currently adequately identify all the supply chain cyber security aspects.  Consequently, we haven't yet defined a comprehensive approach to establishing security associations between all of the components (which may be hardware or software).
Every connection in the network should be considered as a security association. Certain security functions must be implemented for each security association. Each security association should be:
Based on strong identity: This means there needs to be a persistent private key associated with a unique identifier and attested (signed) by a certificate or equivalent
Authenticated: Using some form of cryptographic challenge
Authorized: For both network and process access control and based on a network-wide policy
Isolated: From other sub-networks and workloads on virtualized servers
Confidential: Including encryption
Attested: The infrastructure and communications links are proven to be untampered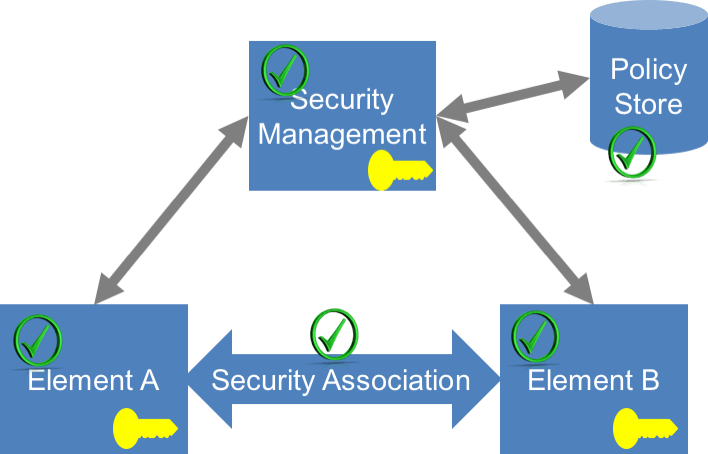 Providing a basis for strong identity is proving to be challenging. CableLabs has used PKI-based certificates for strong identity for DOCSIS network now for 17 years with over 500M certificates issued. Yet, achieving consensus to replicate this success amongst the evolving solutions in NFV, IoT, and medical devices are taking time.
Security identity requires three components:
The first element is a secret, which is usually a private key to support authentication and encryption.
The second element is a unique identifier within the ecosystem. DOCSIS network security uses the MAC address for this purpose, but that is not applicable to all other domains.
Thirdly, the identity must be attestable. This means creating a certificate or profile that is signed, which binds the certificate to the secret.
The path to success in implementing globally effective cyber security is to document best practices through specification or standardization with supporting code bases which actually implement those practices. CableLabs is proud to be a major contributor to ETSI's NFV project. We lead both the ETSI NFV Operator Council and the Security Working Group and we are collaborating with other industry leaders to address these gaps. Further, we work closely with open source code groups such as OpenStack, OSM, OpenDaylight, OPNFV, and we watch emerging initiatives such as FD.io and ONAP. Through our SNAPSTM initiative, we are reinforcing standards work with practical experience.  If these initiatives mature, we will adapt the practices to cable specific solutions.
--
CableLabs is hosting the next ETSI NFV plenary meeting in Denver,CO from September 11-15, 2017. Participation is open upon signing the ETSI NFV participant agreement. Leave a comment below if you'd like to connect with the CableLabs team. We'd love to meet you there!
2 Resolutions for World Wi-Fi Day 2017
It's World Wi-Fi Day! Really, given how much we work on Wi-Fi technology, every day is Wi-Fi Day at CableLabs. Since the rest of the world has decided to take note, it feels a bit like New Year's. So, how about a couple of resolutions?
In the coming year, we in the Wi-Fi industry should resolve to support the continued growth of Wi-Fi with two major initiatives:
1) Enhanced Wireless Spectrum Access
Spectrum, or the airwaves that wireless communication travels over, is the key ingredient for Wi-Fi. While CableLabs and others in the industry work hard to improve Wi-Fi technologies, it is all for naught if we don't have the wireless bandwidth to make it work. This is becoming more important as wireless use grows, putting pressure on the capacity we have today.
To stick with this resolution, we'll need the help of regulators around the world that control access to spectrum. For example, the latest Wi-Fi technology 802.11ac is known as "gigabit Wi-Fi" for the high performance it offers. Unfortunately, due to lack of spectrum, the full potential of this technology can't be realized.
To fix this, we must look at the 5 GHz frequency band. You probably have a router at home that is "dual band", meaning it uses 5 GHz. If you acquired it in the last year or two, it is likely 802.11ac ("gigabit Wi-Fi") capable. We need to open up more spectrum for Wi-Fi in the 5 GHz range to fully enable this technology. Particularly as wired broadband speeds continue to increase, we need to be sure that the final step to your wireless device isn't a bottleneck.
Progress on enabling Wi-Fi access to additional spectrum requires technical acumen, to ensure that Wi-Fi can share the airwaves without causing harmful interference to other services. That's where our team at CableLabs comes in.
In the US, the FCC is examining how Wi-Fi can share with transportation communications technology in the upper part of the 5 GHz band, an issue they have been looking at for over four years. We've studied this, and we believe spectrum sharing technology supports this proposal. It's time to move forward so that consumers can realize the full benefits of gigabit Wi-Fi.
CableLabs has applied our expertise to questions of spectrum sharing before, with a lot of success. In 2014, we did the behind-the-scenes work to open up the lower part of the 5 GHz band for Wi-Fi in the US. And just last month, the Canadian government followed this precedent.
2) Enable Reliable Coexistence Between Wi-Fi and Other Technologies
Though most people may not think too much about 5 GHz spectrum, those who do, probably think of it as Wi-Fi spectrum. That's understandable since there are literally billions of Wi-Fi devices out there. However, more accurately, it is unlicensed spectrum (or license-exempt, in Europe). Meaning, other technologies also use the same frequencies.
Unlicensed spectrum is becoming more popular, and new technologies are moving in. Those that have a similar usage pattern are likely to run into Wi-Fi. Therefore, these new technologies need to be designed to play nicely, just as Wi-Fi is designed to do with its listen-before-talk protocols. Coexistence between technologies in unlicensed spectrum is of paramount importance to ensure that consumers win from new wireless innovation.
The leading case in this area is, of course, LTE-U, which we've written about extensively. CableLabs worked diligently to surface problems with LTE-U coexistence technology and led industry-wide efforts in the Wi-Fi Alliance to develop tests that can verify how well LTE-U equipment shares spectrum with Wi-Fi before it hits the street. Industry collaboration is an effective means of addressing coexistence issues and mobile carriers have stated that they will stick with the results of that process. We have since seen LTE-U devices approved after going through the tests.
The LTE-U story is, for the most part, a good example of how industries can come together to protect consumers that rely on unlicensed spectrum. However, the level of collaboration seen since then has, unfortunately, diminished significantly. Specifically, there isn't visibility into how the industry-agreed coexistence tests are implemented and used. No LTE-U vendor has released the results of its coexistence tests, even though they are happy to tout that they have passed with flying colors. Transparency is important to validate coexistence performance and mobile carriers and vendors should be more forthcoming.
Beyond LTE-U, which is a proprietary and non-standard technology aimed at unlicensed spectrum, we have LAA-LTE, which is the global standard version developed at 3GPP. There's more reason for optimism around LAA coexistence since it uses listen-before-talk etiquette similar to Wi-Fi. But, when it comes to validating that optimism through coexistence tests, the work at 3GPP has been sorely lacking.
Just a couple of weeks ago, a key 3GPP working group produced what it deems to be final coexistence testing guidance associated with LAA (To read more download here). This work product does little to reassure consumers that rely on unlicensed spectrum. The guidance recommends only limited testing, which will not come close to approximating real-world technology interactions. Additionally, mobile carriers and vendors may not follow even this limited guidance since it is completely optional under the 3GPP specification. It is important that we get coexistence right since new technologies are coming,  MulteFire, eLAA, and 5G, that will also use unlicensed spectrum alongside Wi-Fi.
These are our two big World Wi-Fi Day resolutions. Help us celebrate World Wi-Fi Day by commenting yours below. Be sure to check out our blog posts "Solutions for Whole Home Wi-FI Coverage," Carrier Wi-FI is Now Certified Vantage" and "Multiple Access Point Architectures and Whole WI-Fi Home Coverage" to read more about how CableLabs is engaged in Wi-FI efforts and do our best to protect consumers, making new wireless innovations a win for everyone!
Arianne Hinds Honored as the 2017 WICT Rocky Mountain Woman In Technology
Last week, our very own Dr. Arianne Hinds received the prestigious 2017 WICT Rocky Mountain Woman in Technology Award. WICT is a national organization for Women in Cable Telecommunications, and the Rocky Mountain chapter is one of the largest and most influential of all the chapters. CableLabs has been a strong supporter of WICT for many years and is thrilled for Arianne to receive this recognition.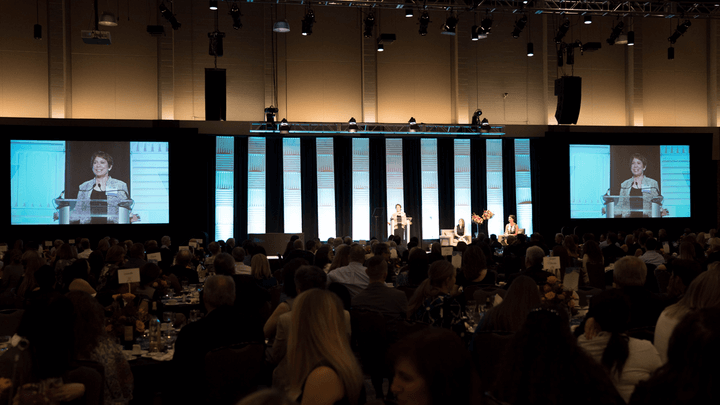 Dr. Arianne Hinds has over 25 years in the industry in the areas of image and video compression, including MPEG and JPEG.  She currently serves as the head of the United States delegation to MPEG, as the Chairperson of the L3.1 Committee for United States MPEG Development Activity for the InterNational Committee for Information Technology Standards.
She is the lead inventor on several image and video compression patents, including four patents that are essential to a MPEG video standard (ISO/IEC 23002-2), for her work on fixed-point implementations of the Discrete Cosine Transform and Inverse Discrete Cosine Transform (DCT/IDCT); the same DCT/IDCT topic also served as the basis for her Ph.D. thesis. She has 17 patents issued so far and several more pending.
In her current role in the Office of the CTO, she is responsible for developing the strategy for CableLabs' participation in 32 standards development organizations, industry consortia, and other technical fora. The resulting strategy is then shared with CableLabs members to facilitate alignment on key strategic goals:  drive scale of technologies important to cable, create interoperable solutions that drive vendor diversity, improve the ability for our cable members to compete, and assess new technologies relevant to the cable business.
Arianne's background as a video compression subject matter expert and her ability to drive consensus in challenging situations has profoundly increased the impact that the cable industry has on many video-related specifications, including MPEG and SCTE standards. As an example, she has been successful in driving cable-friendly requirements into adaptive bitrate specifications such as MPEG DASH and HEVC.
Arianne is also passionate about getting more women into computer science and engineering fields. She serves on the CU Boulder Computer Science Department Advisory Board and works to inspire more women to major in Computer Science (they are currently at an abysmal 15% female enrollment in the CU Computer Science Department!)
The WICT Rocky Mountain Woman In Technology Award recognizes a woman who has made significant contributions to her organization's success and the industry through her impressive technical knowledge and accomplishments, or expertise in bringing new products or business to fruition. Honorees must be leaders in their fields and exemplify the WICT Touchstones of Leadership (always a good reminder of important traits for anyone in the industry):
WICT Touchstones of Leadership:
Touchstone 1: Know Yourself; what you stand for and where you are headed
Touchstone 2: Communicate with passion and poise
Touchstone 3: Listen with more than just your ears
Touchstone 4: Connect to your peers, your industry and everything around you
Touchstone 5: Be a Catalyst and set the wheels of change in motion
Touchstone 6: Be Fearless and confident in your convictions
Touchstone 7: Inspire and others will follow
The WICT touchstones of leadership are great guidelines for everyone to follow. Click here to read about these touchstones in detail.
Arianne received her award along with a number of other deserving industry colleagues at the WICT Rocky Mountain Walk of Fame gala, where over 680 industry professionals gathered to honor these inspiring women. CableLabs congratulates Arianne and all the 2017 WICT Rocky Mountain Walk of Fame honorees!
--
To find out more about Arianne's research read her blog post The Search for Royalty-Free Video Codec. You can also read some of her many publications by clicking here.
5 Things I Learned at OpenStack Summit Boston 2017
Recently, I attended OpenStack Summit in Boston with more than 5,000 other IT business leaders, cloud operators and developers from around the world. OpenStack is the leading open source software run by enterprises and public cloud providers and is increasingly being used by service providers for their NFV infrastructure. Many of the attendees are operators and vendors who collaboratively develop the platform to meet an ever-expanding set of use cases.
With over 750 sessions, it was impossible to see them all. Here are my top five takeaways and highlights of the event:
1. Edward Snowden's Opinions on Security and Open Source
In the biggest surprise of the event, Edward Snowden, former US NSA employee and self-declared liberator, joined us over a live video feed from an undisclosed location. He talked about the ethics and importance of the open source movement and how open source can be used to improve security and privacy.
Unlike vulnerabilities in proprietary software, those in open source are transparent. As a result, the entire community can learn from these exploits and how to prevent them in the future. Though not mentioned by Snowden, his rhetoric brought to mind the work done to secure OpenSSL after the heart bleed vulnerability was made public. This changed the way that core projects are managed. Snowden mentioned Apple's iPhone as an example where vulnerabilities were found and the solution was not transparent:
"When Apple or Google has a bug, not only can we have no influence over the cure, but we don't know anything about the cause and we don't know what they have learned in effecting a cure. So, it's not possible for everyone to use that knowledge to help build a better world for everyone."
His talk brought applause from the audience and was a call to action as much as it was informative.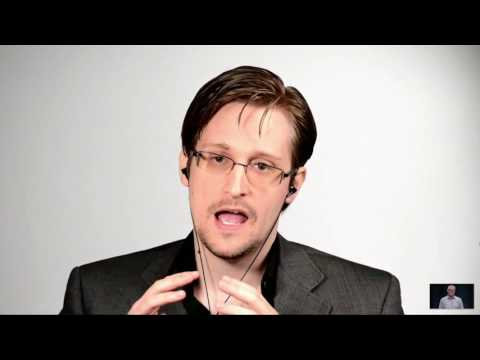 2. OpenStack is Helping Make the World Safer
The U.S. Army is using OpenStack to rapidly deliver the required curriculum for cyber command training and saving millions of dollars in the process. Using software development as an example, they created an agile development process where the instructors can improve the course rapidly and presented an example of their deployment of different virtual machines with malware and threat detection software. Instructors are able to create new content by submitting code to a source code repository and have it approved in less than a day. The new content is also available to graduates of the course in support of ongoing training. As a taxpayer, I can only hope that the other branches of the military will follow the Army's lead in delivering the same innovative philosophy and process. These processes employed by the Army can be leveraged by service provides to deliver new services, apply security patches, and remedy service disruptions.
You can watch the keynote here and the in-depth talk below: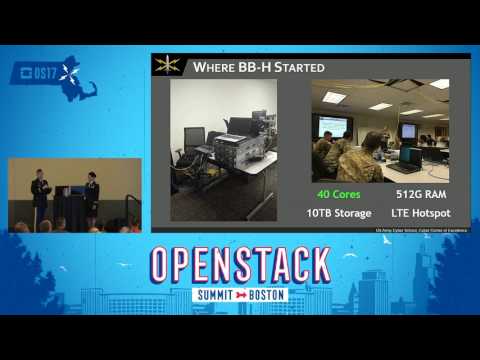 3. Lightweight OpenStack Control Planes for Edge Computing
OpenStack was designed to run large clouds managing thousands of servers in traditional data centers. Running OpenStack on a single local server allows service and OTT providers to manage CPEs using the same toolchain for managing VMs in their hosted cloud solutions.
Verizon's keynote highlighting their uCPE is available here.
4. Aligning Container and Virtual Machine Technologies
My favorite forum session was a discussion to align VMs and containers. Containers address the application configuration and management challenges that are not as easily addressed with virtual machines. OpenStack can be used to manage the dependencies that containers need to run. In addition to the general summit proceeding, OpenStack has a forum format. You can learn more about the format here.
Leaders from both the OpenStack Nova team and the Linux Foundation's Kubernetes were on the panel. Kubernetes performs many complementary and some overlapping tasks as OpenStack. Because Kubernetes was developed several years after Nova, they improved on some of the similar features.
CableLabs hosted an OpenStack Users Group meeting recently on the same subject called "OpenStack & Containers: Better Together".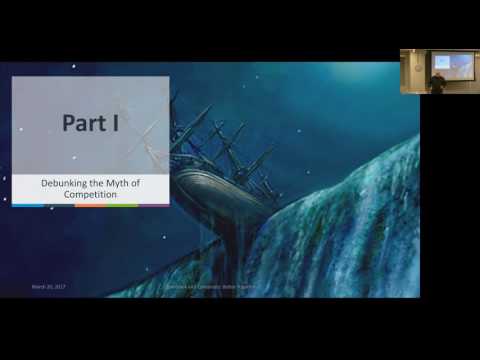 5. Data Plane Acceleration 
With the growth of OpenStack in the service provider space, the focus to move packets from point A to point B is as critical as ever. Open vSwitch continues to be a popular choice, and with the addition of DPDK support, they are reducing the latency involved with process packets in a virtualized network. Tapio Tallgren, the chair of OPNFV's Technical Steering Committee, provides some results of testing DPDK with OPNFV. As many of you may know, CableLabs SNAPS project leverages OPNFV as a foundation. The Yardstick performance testing project, which Tapio discusses in his blog post Snaps-OO Open Sourced Collaborative Development Resource, is in the process of migrating many of their scenarios to leverage our SNAPS-OO utility.
FD.io is the newest player for accelerating the data plane. Their testing results in the lab are remarkable, and we are beginning to see some adoption for use in production. There was even a 1-day training session dedicated solely to FD.io.
With demos, product launches, and informative talks, OpenStack Summit Boston 2017 was a huge success. I hope to see you at the next one! If you have any questions about OpenStack don't hesitate to leave a comment below.
CableLabs Builds Its Presence in Silicon Valley
Over the past twenty-five years, CableLabs has acted as a hub for an ever-growing network of cable-related innovation. A year ago we opened CableLabs' new Sunnyvale office in the heart of Silicon Valley. The new office is designed to provide lab facilities, and more importantly a strategically located gathering point and innovation catalyst for our valued members, vendors, and area startups focused on cable and broadband systems.
As in Colorado, the Silicon Valley office is increasingly seen as a focal point for all things cable, providing professional meeting, training, work, and lab spaces. We are delighted to provide a central gathering point for industry thought-leaders to meet and openly discuss issues relevant to developing technologies, as well as the overall process of innovation. Cable operator and technologist interaction events at the CableLabs' Silicon Valley office have included:
INNOVATION BOOT CAMP – a weeklong training on the successful FIRE methodology of innovation and growth.
UX/UI SUMMIT – a day of connection and networking on issues affecting user experience and user interface design in the cable industry.
INTERNET OF THINGS (IoT) WORKSHOP – a forum to develop a technical roadmap for providing connectivity and management services in an IoT world.
INTEROP LAB EVENTS – ongoing events that provide suppliers with a unique opportunity to test products in a multi-supplier environment and/or with CableLabs-provided testing platforms (also interconnected with our Louisville, CO office).
HIGH-LEVEL DECISION MAKING - countless board and committee meetings from cable executives, venture capitalists, and entrepreneurs to engineers, project managers and product designers.
We are excited and proud of the Silicon Valley office's growth in popularity and relevance as an epicenter of industry-wide innovation. CableLabs, as a non-profit consortium, provides a unique environment for open and objective collaboration, research, and development.
The CableLabs' Silicon Valley office is staffed, open, and available to all of our valued members and vendors. It is also available for events, directly or indirectly connected to cable.
Please visit www.cablelabs.com for upcoming events (in Louisville, CO; Sunnyvale, CA; and elsewhere), or contact Tahiya Chin at t.chin@cablelabs.com or 669-777-9035 to discuss your event.
By Wayne Surdam, VP of Communications, CableLabs --