CableLabs Names Mariam Sorond as Chief Research & Development Officer
Today, CableLabs appointed Mariam Sorond as the organization's Chief Research & Development Officer and Senior Vice President, reporting to President and CEO Phil McKinney. In this role, Sorond will lead Research & Development (R&D) directing the execution and adoption of new technologies for CableLabs' members and the industry, partnering closely with McKinney on the technical thought leadership, vision and strategy for the future of connectivity.
"We're thrilled to welcome Mariam to CableLabs, bringing her depth of experience and expertise to our members and the industry," said McKinney. "As we advance toward a digital future encompassing even greater wireless capabilities, it is crucial for both CableLabs and the broadband industry at large to be led by innovative executives with extensive knowledge in wireless technologies and technology policy."
As the cable and broadband industry surges ahead into a new era of ubiquitous connectivity, it is critical for CableLabs to continue building technologies that enable one cohesive and seamless ecosystem. With mobile network operators making up approximately half of CableLabs' members, including some of the largest wireless operators in the world, Sorond's expertise across wireless technologies for mobile, fixed and satellite networks—across both domestic and international standards—will carry CableLabs into the future.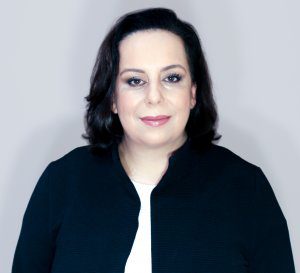 "I am excited to be joining the innovative and talented team at CableLabs," said Sorond. "CableLabs invents the future through technologies that connect our society with better communication and quality, offering a unique environment for the insatiably curious. I look forward to working with this transformational and passionate team to deliver solutions that break barriers and are implemented around the globe."
Sorond comes to CableLabs from DISH Network, bringing more than 24 years of technical and strategy experience in the telecommunications industry. At DISH, she served as the Chief Wireless Architect and Vice President of Technology Development. Sorond led the R&D effort for an innovative 5G network and created the next-generation network architecture, as well as spectrum technology, standards development and the negotiation of technical agreements across government agencies and industry partnerships.
Prior to joining DISH, Sorond worked for several operators, including Nextel, ICO and PrimeCo, and vendors such as Lucent Technologies (now Nokia). She has served as a member of the NTIA's Commerce Spectrum Management Advisory Committee (CSMAC) since 2014.
Sorond will officially begin working at CableLabs later this month.
Ralph Brown will be retiring from his role as Chief Technology Officer after more than 17 years with CableLabs. New to the role of Chief Technology Officer, Belal Hamzeh's focus is on CableLabs' long-term vision three to eight years out.
Innovation – How to Effectively Manage, Scale, and Accelerate your Efforts
CableLabs is chartered to deliver innovative technologies for our industry. Our ability to do this relies on how effectively we manage, scale, and accelerate how we innovate. "Innovate the way we innovate" is a phrase we often use internally.  It summarizes our core belief that to be successful in the long term as an innovation center we must be innovative about how we innovate.
Building a sustainable innovative organization isn't easy and requires a long-term, holistic effort. Our workflows and systems need to be integrated and we need to enable the engagement of all our employees and our external partners (e.g. members, vendors, academic institutions, and thought leaders outside our industry). Over the past few years, we've continuously tuned our innovation approach, making progress on this goal.
The latest example of this is the deployment of an Innovation Management System (IMS). This tool's purpose is to enhance the effectiveness of our work by improving our ability to measure, scale, and manage our innovations throughout the life cycle. Below, I'll explain how we utilize our IMS to decrease risk, improve the success of the ideas we put into development and nurture an innovative culture.
Why and how we measure innovation
Our success is a function of asking the right questions and measuring the results. Peter Drucker, the founder of modern business management once wrote: "What we measure and how we measure determine what will be considered relevant, and determine, thereby, not just what we see, but what we—and others—do." If we apply this to innovation, there isn't a one-size-fits-all answer.
The issue for organizations is understanding which elements are important to measure their innovation and how to integrate them into the organizational structure and decision processes. That means looking beyond inputs and outputs and measuring how the business as a whole benefit from innovation.
Our IMS helps us better understand the results of our innovation efforts by clearly showing us the scale and state of our Innovation Funnel (e.g. ideas being considered) and Innovation Portfolio (e.g. innovation projects being pursued), as well as their relevance to our strategic areas of interest.  It also provides insight on how our efforts are progressing, and the level of engagement in developing our ideas and projects. Examples of the types of questions we ask ourselves and measure are:
What is our run-rate for generating ideas?
How many of the projects we are investing in address areas we believe to have a strategic impact on the industry?
What methods of inspiration are the most successful at generating impactful ideas?
At what rate are ideas and projects maturing and progressing towards fulfilling our innovation objectives?
Not all measurements are valuable, and not all improvements come from measurement insight
Martial arts masters say that there is no such thing as a white belt form (or kata) because those forms are for all ranks and belt levels and are executed with different skills. Similarly, getting to the basics of measurement and improving execution is a task for organizations of all maturity levels. No matter where one sits on the innovation maturity curve, there is some set of measurements that are valuable to improvement.
However, a focused phrase like "what gets measured gets done in innovation" does come with a certain set of risks to be aware of. If you are innovating the way you innovate, gains coming from a broad set of actions and measurement are only one dimension. For many reasons, access to interesting information doesn't necessarily mean that sharing that information will be valuable and helpful.  Here's why:
The risk of too much information – low-value data obscuring high-value data.
The interpretation gap where various audiences can interpret the information differently depending on context, perspectives, and beliefs.
The risk that sharing some information causes unintended consequences of being used in ways that detract from engagement or collaboration.
Not all improvements come from measurement alone.
To address these and related risks, begin by developing a communication plan for the metrics which include:
The audience for the metrics
The delivery channel
Frequency of sharing/reporting
A plan to add any additional analysis or commentary as part of the delivery to help with interpretation
Our Innovation Management System is much more than just a measurement tool
Adding measurements to the innovation funnel and portfolio doesn't just give us insight to answer our questions and improve how we innovate in the future, it also serves as a powerful way to inspire, inform, and boost social engagement. This is because our system provides a centralized home for all ideas and patent invention disclosures. It also automates many of the activities to share and evaluate ideas, communicate related decisions and manage workflows throughout their life-cycle.
Centralized accessibility provides transparency and potential inspiration for new ideas. The system also provides a legal record of IP for any future need. Beyond employees and internal innovation, the system is a channel for engagement and idea sourcing from external partners, members, vendors, customers, thought leaders and the open source community.
If we are serious about innovation, then we need to care about the value of the innovation we create
Thinking through what questions you want to answer about your innovation practices is a good place to start to prioritize your measurements. Improved measurement practices and other ancillary benefits of an Innovation Management System will help you identify the sources, practices, and process by which impactful innovation is occurring and create insights to help you take your innovation game to the next level.
--
Don't forget to look out for my next post to learn more about how CableLabs has sustained a culture of innovation.
For information and opportunities to build your innovation skills, click here to learn more about our Innovation Boot Camp.
Evolving Innovation Culture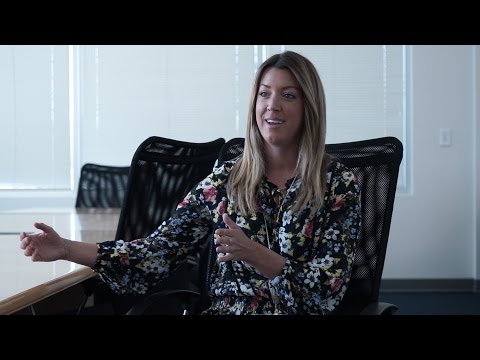 As CableLabs President and CEO Phil McKinney mentioned in his blog post "CableLabs 2.0 Aligns with The Future," CableLabs made its largest transformation in its 29 year history by undergoing a major restructuring effort to make long-term innovation a priority for the company.
The importance of corporate culture is talked about in nearly every organization As you might imagine, McKinney's vision of increased prioritization called for an intentional cultural transformation to an environment that works for the innovation agenda.  The transformation forced CableLabs to break away from traditional and long-standing beliefs about the way we work to create effective and high impact avenues that allow our pipeline of innovations to travel to our members. Culture is pervasive and requires change to achieve tangible results within the organization when the vision shifts. And although change isn't simple, it doesn't have to be overwhelming.
So, where do you start if you're looking to cultivate change in your organization? Imagine culture as if it were an employee working at your company — because really, your employees help shape your organization's culture. If you develop your culture in an intentional way, then it should work to promote your strategy, rather than work against you. So, how would you describe this employee? Boisterous? Cantankerous? Smart? Enthusiastic? Impactful? Contagious? Overwhelmed? Innovative?
Understand Your Organization's Existing Culture by Tracing Through Time
If you are someone who manages people, then this will be useful information for you, as even teams have subcultures that should be acknowledged and tended to. Try an exercise, where you place your existing culture on the proverbial therapist's couch and look at it through the eyes of a psychologist.
Are there some issues with authority based on past events? Is that a fear of failure you're hearing? Ask more questions, and listen carefully. Understand everything about what has happened to shape your culture into what it has become today. Listen for what is and isn't being said because the "undiscussibles" are equally as important. Once you do, you will be able to identify critical moments in your company's history that shaped your culture.
In those critical moments, you will find decisions that were made. When you understand why these decisions were made at that point in time, you can see the ripple effect of the consequences that you now feel today.  This deeper understanding gives you the proper perspective to prescribe a plan to be wise, alleviate existing pain points, and truly align with your forward-thinking strategy.
Therapists ask compelling questions and actively listen to first gather details, then identify patterns and ultimately sharpen focus onto areas of exploration. The key here is they listen about 90% of the time. Only when you dive into those details of where your culture took a turn historically is where you can then help it heal to align with the future.  This discovery will help you keep the culture "therapy" simple and localized. As a result, there is no need to feel overwhelmed by culture change. Instead, simply trace the company's history for patterns and then move forward with a plan.
Watch the Ripples Change Size, but Never Leave the Stream
Many companies lean on traditional, bureaucratic change management solutions to change their culture, but those take a great deal of time and resources. At CableLabs, we pride ourselves in innovation, and I personally do not approach corporate culture issues from the traditional change management camp as it tends to be bogged down and cumbersome.
Strategically focusing on culture knowledge and diagnosis, leadership, communication, compassion and patience will get your culture working for you. Through discovery, you gain clarity and the compelling "why" mentality that you have for your ideal culture. Diagnose the problems holding your culture back and then create a plan to lead the culture to where you want it to go.
Obviously, some things will change, but the real benefit will come from clearly understanding point A and point B, and having a great team of leaders to help your culture get there by understanding the gap and believing in your organization.  I also cannot stress enough the importance of acting quickly on the data you find. In my next blog post I'll talk about a few critical foundational components we found in our culture that were ripe for evolution and where we are today.