Welcome to the Smart Home of the Future, Powered by 10G
Today, we're very excited to announce another successful milestone on the road to 10G. We've partnered with Mediacom Communications—one of the first cable operators to roll out gigabit service to all of its customers—and the NCTA-The Internet & Television Association to bring you a real-life demonstration of how 10G will power the smart home of the future. This demonstration is part of the first-ever 10G field trial conducted by Mediacom in Ames, Iowa.
Introduced in early 2019 as cable's next great leap forward for broadband, the 10G platform will power a new wave of innovation that will be able to take full advantage of its ultra-fast, multi-gigabit symmetrical download and upload speeds, imperceptible latency and enhanced security and reliability. We've talked a lot about 10G over the past year and have even made a few videos to help you visualize what this new world might look like in the near future, but this is the first time we're participating in a demonstration that brings the 10G vision to life.
What Is Mediacom's 10G Smart Home? 
In simple terms, Mediacom's 10G Smart Home is a lab. It's a working technology laboratory wired for ultrafast speeds that allows Mediacom to test cutting-edge consumer applications in a real-world environment. What might look like an ordinary home is anything but! From the kitchen to the laundry room, every living area of this home has been outfitted with smart home technologies that will help the "future you" live your best life. The showcase includes:
Kitchen devices that blend IoT technology to create wholesome food
Telemedicine connections to improve patient engagement and care
Home automation technology that allows control of the environment with one tap or command
High-energy egaming played with low latency and seamless engagement and interactivity
Immersive entertainment experiences
Virtual and augment reality applications powered by the body's own electricity to de-stress and quiet the mind
A variety of other technologies that can help with pet care, working from home, distance learning and even window washing
This demonstration is a thrilling glimpse into the ways 10G can transform and enhance every aspect of your life.
Inside the home, CableLabs showcases the next generation of display technologies for entertainment, research and education. As you can imagine, holographic video requires an enormous amount of data, but we'll soon see holographic 3D images and video that won't require glasses or heavy headwear. These are the types of experiences that our 10G platform will make possible.
Launched on September 17, 2020, Mediacom's 10G Smart Home launch event included welcome messages from former FCC Chairman and NCTA CEO Michael Powell, CableLabs CEO Phil McKinney as well as high-profile attendees such as representatives from state and local government, the press and tech influencers. 
A True Tech Paradise
In a tech world, innovation faithfully follows the classic "if you build it, they will come" philosophy, which means that as internet speeds increase, new inventions come to light. Think about holodecks, video walls, immersive cord-free VR experiences and many other technologies that we haven't even imagined that will help us live, learn, work and play in the future. Cable's 10G platform will give innovators the flexibility they need to dream up big ideas that aren't constrained by data limits and pave the way for a new hyperconnected future. That's why demonstrations like Mediacom's 10G Smart Home are so important.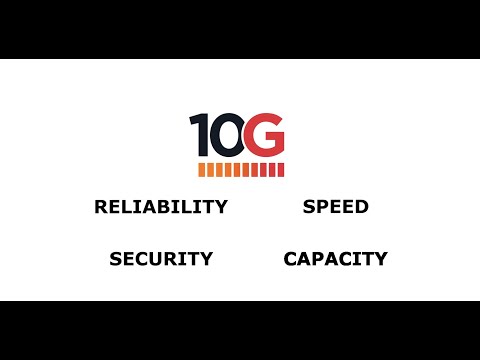 How Reliable Is Cable Internet? Here's How Our Networks Are Performing
Starting in mid-March, the world experienced a sudden surge in internet usage driven by the widespread COVID-19 stay-at-home orders that caused many of us to switch to working and studying at home in a matter of days. Cable broadband networks not only withstood this sudden surge in internet usage; they excelled. For example, for the week of June 27–July 4, 99.9 percent of U.S. cable broadband users saw no material impact on customer experience. Looking to the future, cable networks are also well-positioned to remain ahead of sustained increases in consumer demand. Although internet usage appears to have plateaued recently, CableLabs and the broader cable industry continue to develop further network advancements to ensure that internet performance stays well ahead of even the most demanding home users' needs for years to come.
Internet Usage During COVID-19 and Cable Broadband Services 
Network monitoring provider OpenVault reveals just how much home internet usage jumped over the past few months:
In the United States, average daily downstream consumption from 9 a.m. to 5 p.m. in the first week of April totaled about 6.35 GB per household, up 42 percent from 4.46 GB in January. Upstream average usage during business hours rose to 0.39 GB, up 83 percent compared with 0.22 GB in January.
Worldwide, looking at a sample of 500 fixed, mobile and Wi-Fi network providers, networking equipment provider Sandvine found that overall traffic increased 40 percent between February 1 and April 19. It also found that upstream traffic rose 121 percent during this period.
Even considering these dramatic increases, home internet use remains heavily asymmetrical. The amount of data transmitted to the home (downstream) vastly outweighs the amount of data transmitted from the home (upstream). This is driven by the continued use of video streaming services (e.g., Netflix, YouTube) that require substantial amounts of data to be transmitted to the home to enable the user to view a movie, TV show or other video. These applications require very little data transmitted from the home.
Two-way video collaboration tools (e.g., Zoom, Microsoft Teams) do require more data to be transmitted from the home (upstream) in comparison with video streaming services due to two-way audio and video functionality. Even with the increased use of these collaboration tools, upstream data transmissions remain well below a tenth of total data transmitted over home internet connections.
The predominance of downstream use is further confirmed in the detailed examination of broadband use from a top-tier North American cable broadband operator, as set forth in Figures 1 and 2 below. Over the past 8 years, the proportion of downstream traffic has increased and plateaued at roughly 92–94 percent of total traffic at peak. Looking more closely at the most recent 5 months illustrates the rapid increase in internet use due to COVID-19. Even with upstream increasing at a faster rate than downstream, upstream use at peak maxed out at only 9 percent of total traffic, as illustrated in Figure 2. Additional metrics, trends and observations on cable internet usage can be found on NCTA's COVID-19 Dashboard.
Cable Broadband's Outlook Is Healthy
The asymmetric design of cable's internet service tiers accurately matches how consumers have been using the internet, even with the increased use during stay-at-home orders. This is important both to ensure a high-quality user experience and to efficiently allocate available network capacity. Cable operators continually monitor their networks and engineer them to accommodate significant fluctuations. There are indications that these increased levels of usage will be foundational as new use cases emerge and as a significant segment of the population continues to work and learn from home. For example, many companies have found that their remote workers maintained or even improved productivity—so much so that they may make the arrangement permanent.
Cable network technology, more formally known as Data Over Cable Service Interface Specification (DOCSIS®), has the flexibility and performance capabilities to handle further increases in consumer demand in both downstream and upstream data transmissions. With DOCSIS 3.1 technology, the current widely deployed version of cable network technology, cable operators are making gigabit services broadly available. For example, cable gigabit services are now available to 80 percent of U.S. housing units.
And there are more performance enhancements on the horizon with the recently released DOCSIS 4.0 specification, which will readily enable multi-gigabit internet services. In addition, the 10G platform provides increased reliability, enhanced security and reduced latency.
Taking a peek into the future, cable broadband networks have not only excelled in the initial surge in internet usage caused by the COVID-19 pandemic, but they will be ready for the potential long-term changes in consumer behavior that will drive increased internet usage. To learn more about the technologies that power cable's broadband internet services today and into the future, click the button below.
The Path to 10G: 2020 Update
The future of connectivity holds technical enhancements that are meant to change the way we live, work, learn and play. A fully realized connected network that enables all the different use cases and provides ubiquitous coverage through a seamless experience will need to rely on multiple access technologies and choices. Seeing this paradigm shift in the future of connectivity, the broadband industry came together to announce the 10G Platform in January 2019, led by CableLabs, SCTE•ISBE, NCTA and GIGAEurope. 10G will enable broadband connectivity with higher connection speeds, lower latency, higher reliability and increased security, and it also will enable and complement other access technologies.
Today, DOCSIS 3.1 technology enables the cable industry to offer 1 Gbps service to 80% of U.S. households. Just one year after the announcement of 10G, we have made some exciting progress towards this milestone in just 12 months.
As we march towards the frontier of 10G, new cable modems already being certified are capable of 5 Gbps capacity, with integrated standard 2.5 Gbps Ethernet ports that make it easier to distribute that capacity throughout the home. With full duplex and extended spectrum capabilities integrated into next-generation DOCSIS 4.0 technology, the industry will be able to deliver on that 10 Gbps promise over hybrid fiber coax networks.
The 10G optical network (Figure 1), is the backbone of the distributed access architecture and will provide the industry with opportunities for true service convergence that leverages the flexibility and tremendous capacity provided by fiber optics.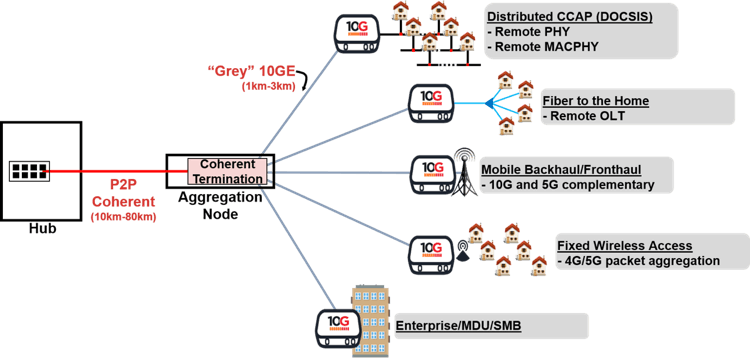 Figure 1: The 10G converged optical network
This year, CableLabs released an update to the 100 Gbps point-to-point coherent optics specification and released a new 200 Gbps specification – both intended to support the aggregation requirements of the distributed access architecture. While operators currently deploy 10G passive optical network technology (PON) where fiber to the premise is preferred, the IEEE standard for next-generation 25G-PON and 50G-PON technology remains on track for mid-2020 completion.
Lower latency is an important network characteristic that is quickly becoming a key service differentiator for connectivity, especially when considering delivering top cloud gaming or telemedicine experiences. This year, CableLabs and industry partners completed the DOCSIS specification updates to include Low Latency DOCSIS (LLD), a technique allowing traffic that requires low latency to transit the HFC network in just 1-2ms. Implementation of this technology quickly ramped up with seven vendors attending the LLD interoperability events.
Additionally, as part of the convergence of HFC networks with 5G networks, latency becomes critical when looking to use HFC as the transport layer. In 2019, we trialed two new technologies that enable mobile deployments over DOCSIS networks:
Low Latency Xhaul pipelines DOCSIS bandwidth requests from mobile base stations, and was trialed and showed average DOCSIS network latency below 2ms.
We also lead a trial of the TIP vRAN Fronthaul project, which is vRAN fronthaul designed to handle DOCSIS network latencies up to 30ms.
Another key pillar of the 10G Platform is security, to which we have dedicated significant efforts over the last year, advancing four leading technologies:
Transparent Security uses the programmable data plane inside the access network to perform in-band telemetry and traffic processing. This increases protection against distributed denial of service attacks and provides flexibility to the network operator in active defense techniques.
Device Onboarding makes good on the 10G promise by requiring easy and secure onboarding and provisioning of devices connecting to the platform made possible through strong device identity credentials and lifecycle management.
Endpoint Identity provides unique, immutable, and attestable identities for networked devices. Strong device identity provides the trust framework to enable all other security controls, making it fundamental for securing the 10G Platform.
Network Independent Credentialing, an essential part of 10G security, allows for authentication and risk management across access networks. Supporting this vision, Release 2 of the CBRS-A specifications included CableLabs' work on Extended Credentials Authentication Framework (TS-1003) which extends the possibility to authenticate to CBRS-A Networks with different types of credentials – e.g., X.509 Digital Certificates. Building on that, the work is now focused on providing a common credentials management framework that can be integrated across the 10G platform (EAP-CREDS).
Proactive network maintenance (PNM) has long been a key element to increasing the reliability of the HFC network and providing an excellent quality of experience for cable service subscribers, and it is no different with 10G. This year CableLabs has a more robust portfolio of PNM activities than ever before. By measuring key "health" parameters from millions of cable modems, operators are able to create solutions on the Pro Ops platform to solve problems before customers experience any degradation in service.
Our PNM accomplishments extend to Wi-Fi where CableLabs led the pursuit of establishing a standard set of health metrics and their reporting format for Wi-Fi networks – now officially called Wi-Fi CERTIFIED Data Elements– to optimize residential Wi-Fi networks. Soon, PNM for cable industry optical networks will integrate seamlessly with traditional industry network health solutions.
In addition to PNM, we have delivered Dual Channel Wi-Fi™, which enables a 10G reliable Wi-Fi connection by ensuring optimized delivery of data services used in video, gaming, large file downloads, and time-sensitive services like video conferencing. A Dual Channel Wi-Fi reference implementation is currently available to the operators and vendors.
Looking into 2020
The connectivity catalyst of the future needs to occur across many spaces, including cyberspace, geospace, and electromagnetic space and it will all be coming to you in a virtualized cloud-native form. Technologies need to evolve to meet the vision through cost-effective solutions; wired, wireless, fixed, mobile, terrestrial, satellite, HAPS, unlicensed, licensed, low-band, high band, low-speed, high-speed, will all play a role to meet the demand of humans and things.
Over the past year, the industry has worked to create and introduce technologies that bring us one step closer to the promise of a 10G network, and are excited by the progress we have made. At CableLabs, we are excited about 10G and are actively involved with 5G, IEEE, and many other industry forums which are also working on advancing the future of connectivity.
Wi-Fi Alliance Launches Wi-Fi CERTIFIED 6™ Certification Program
Wi-Fi 6 has been around for almost a year, in the news and on the shelves. Tuesday, however, marked a key milestone to the deployment of the next generation of Wi-Fi connectivity; the Wi-Fi Alliance has announced the launch of the Wi-Fi CERTIFIED 6 ™ certification program. Wi-Fi CERTIFIED 6™ provides the assurance that certified devices will interoperate and meet the industry-agreed standard requirements. With more than one billion Wi-Fi 6 chipsets expected to be shipped annually by 2022, interoperability is playing a crucial role to guarantee a proper operation of Wi-Fi networks and a seamless user experience.
Based on the IEEE 802.11ax standard, Wi-Fi 6 enhances the former Wi-Fi generations by delivering greater network capacity, improving performance in congested environments, increasing data rates, and improving power efficiency. IEEE 802.11ax Working Group started work on the next generation of Wi-Fi back in 2014. The former 802.11 standards focused primarily on delivering higher peak and aggregated throughput but with the rapid evolution of the Wi-Fi landscape, new use cases and challenges needed to be addressed. The exponential growth of Wi-Fi connected devices made it critical to focus on actual field conditions. 802.11ax, known as Wi-Fi 6, addresses the congestion and interference issues seen especially in dense deployments, to deliver higher average throughput per user. The targeted deployments include busy airports or train stations, public venues, mobile traffic offload, and apartment complexes. For Cable Operators this can translate to improved efficiency by serving multiple users at a higher average throughput in a residential environment or public hotspots.
Wi-Fi CERTIFIED 6™ key features
Wi-Fi CERTIFIED 6™ certification program includes a series of key features listed below:
Downlink and uplink Orthogonal Frequency Division Multiple Access (OFDMA) where the channel width is split in different sub-channels that allocated to different clients. OFDMA increases the system efficiency while decreasing the latency in dense deployment, making more efficient use of the available spectrum. This allows multiple users to be served simultaneously compared to Wi-Fi 5 and earlier where a single user is served one at a time.
Downlink Multiple User Multiple Input, Multiple Output (MU-MIMO) increases the system capacity. MU-MIMO was introduced in Wi-Fi 5 and is part of Wi-Fi 6 extends the capability to serve up to 8 users concurrently.
Quadrature Amplitude Modulation (QAM) 1024 increases the peak throughput by 25% in good conditions compared to Wi-Fi 5.
Transmit beamforming uses several transmit antennas on the access point to focus the signal to then destination station. This enables higher data rates at a longer range.
Target Wakeup Time (TWT) is based on a scheduler that allows devices to negotiate when and how often they will wake up to send or receive data. TWT improves battery life of devices, a feature required for Internet of Things (IoT) devices.
Basic Service Set (BSS) coloring allows for devices to recognize if incoming traffic is from an adjacent network, allowing devices to take measures to adapt transmissions to optimize intra-network activity.
Wi-Fi 6 certified devices must also meet 3 prerequisites:
Wi-Fi CERTIFIED N (Wi-Fi 4) and Wi-Fi CERTIFIED AC (Wi-Fi 5) certifications ensure a backward compatibility with former Wi-Fi standards.
Wi-Fi CERTIFIED Agile Multiband allows devices to make intelligent access point, band, and channel selection, improving efficiency and consistency on congested wireless networks.
Wi-Fi CERTIFIED WPA3 improves security standards for authentication, authorization and encryption, resolving some vulnerabilities issues of WPA2 that emerged over the past years.
The Role of Wi-Fi 6 in the 10G Platform
Earlier this year, CableLabs®  introduced 10G™, the cable industry's vision for delivering 10 gigabit networks. The 10G platform includes a collection of technologies enabling 10 Gbps symmetrical speeds, lower latencies, enhanced reliability, and security. In addition to the wired related technologies such as DOCSIS 4.0 and P2P coherent optics, the platform includes a set of wireless technologies as an integral part of the network (e.g. Dual Channel Wi-Fi™ and Low Latency Wi-Fi). With almost half of the Internet traffic initiated from Wi-Fi connected devices, the cable industry is devoted to developing and enhancing wireless networks for a seamless user experience.  Wi-Fi 6 increased capacity, lower latency, and higher throughput is supporting the necessary evolution of the wireless technologies to address the 10G roadmap.
Wi-Fi 6 is also addressed by Kyrio™, a subsidiary of CableLabs. Kyrios's Wi-Fi 6 test setup (based on Otoscope®) provides a lab environment for controlled testing. In addition, the Kyrio test house is equipped with Wi-Fi 6 devices to simulate a real-world experience and characterize Wi-Fi 6 performance in a residential environment.
Cable-centric Reliability
No doubt our cable industry has a unique culture of working and innovating together to solve technical issues. But there are best practices from other communities which we can build from; these practices inform how we can continue to develop toward more reliable services. By "reliable," as it relates to service, I mean reliable, available, and resilient services, which result from reliable, available, resilient, repairable, maintainable, and highly performing cable networks, not to mention operations focused on the customers' needs. On the other hand, specifically used, reliability refers to the probability of not experiencing failure, whereas availability refers to the expected proportion of time that something is working as intended. These are very related, but very different things. You can read more here. But when we speak generally about reliability, often many of these like concepts are relevant.
What is Unique About Cable Relating to Reliability Concepts?
For one thing, DOCSIS® networking is unique. Each version of DOCSIS technologies improved performance, but also increased the robustness of the services it supports. Error correction, profile management, pre-equalization, echo cancelers, and other technologies have enabled this performance extension, but also these advantages create separation from the impairment and service failures, allowing for maintenance before service is impacted.
Another unique advantage is Proactive Network Maintenance (PNM). The advantages of DOCSIS technologies are what make PNM possible. We use data to find impairments in the network that, left untreated, will eventually impact service. This capability affords operators the opportunity to find and remove impairments early, before the network is further damaged by degradation, and service is impacted severely. Networks can be maintained well, but also services remain available while the network is experiencing failure.
Cable operators and vendors in cable have analog radio frequency (RF) expertise with a digital mindset. The cable industry knows RF, and that knowledge has helped it get the most out of the physical layer of the network. That deep understanding of the network's physical layer is why mitigating network failure modes is second nature, and the industry has the needed skills.
Then there's the industry's "laser focus." Pushing fiber out deeper into the network can improve reliability and availability, but current technology does lack some of the PNM advantages. There is work to do, but the capabilities are there for us to develop.
What Are the Best Practices We Can Re-use?
Designing communication networks for reliability carries many best practices and experience.
The ability to understand and mitigate failures before deployment – We have defined PNM use cases based on the measurements we've been able to define in the DOCSIS specifications. Now, we must extend that work to link to failure modes, effects, and criticality analysis, and root cause analysis, to inform technology choices, measurements for management, and design for reliability.
Condition based maintenance – Maintenance optimization research is clear that in any practical situation it is almost always more cost efficient to base maintenance on condition information rather than age information.
Prognostics and Health Management (PHM) – A newer field of reliability, PHM is a lot like our PNM. PHM is a research field of study using data sources (e.g., vibration in mechanical systems, or charge time in batteries) to determine the remaining useful life of a component or system. PNM is a clear cousin to that field, so we can certainly share and gain benefit from that work.
Certification testing – Certifying cable modems (CMs) has improved the PNM responsiveness of CMs, and the same can be true about cable modem termination systems (CMTSs) as that part of the network begins to align.
Maintenance optimization – Service reliability and availability, in addition to network reliability and availability and robustness, are important focuses for the industry; they relate, but are distinct and important in their own. The network can fail while service continues to perform at a high level, so maintenance can be better planned in this situation.
Thoughts for the Future of Cable
More options mean more standardization – Adding more options to the technology choices allows operators to better meet the unique needs of their customer base. However, keeping it all standardized increases operability and repairability so that service is highly reliable and available.
Each feature needs measurements – As we add options and features to cable technologies, each option needs special measurements to assure that the feature can be managed properly. DOCSIS 4.0 technology is full of options, so we'll need a critical eye on each to make sure those options can be operated reliably.
Pushing the limits of technology requires more diligence on PNM – As we rely on tighter tolerances and more complexity on issues like upstream noise, echo cancelation, and error correction, we need more information about how those perform, and more diligent PNM practice relating to them.
Impairments relate to capacity and network resilience – As capacity becomes a stronger focus, the impact of impairments on that capacity becomes more important, so cable network reliability is entwined.
As we push higher capacity to the edge, redundancy must come with it – With more capacity comes more critical services, and more impact to the lives of customers. A failure becomes more impactful as a result. Then, as the cost of a failure increases, large failures become more expensive, driving the need for more network resiliency, and thus more redundancy.
Strong Foundation, Strong Future
Building on a strong foundation of PNM and DOCSIS technologies, the cable industry has the right culture and technology foundation to take communications to a reliable future. We have lots of work to do, but we're on the right path to do it. Here we go!
Innovation Journeys: 10G is new. We have been working on it for years.
You may have noticed that CableLabs is focused on innovation. One of our goals is to be recognized as the leading industry innovation lab in the world but talking about our innovation can be a bit tricky. Our job is to deliver innovation for the worldwide cable industry, but we can't really talk about what we are working on now. We need to keep that secret for our member companies (cable operators) until the technology is ready to launch.
Our CEO, Phil McKinney has talked about how innovation is messy. Where you start may not be where you end up. I want to tell you about the path that led to one of our most important innovations--and part of our 10G platform. Low latency.
Our Low Latency Journey
We started on this journey over four years ago, with a challenge question (Focus in the FIRE methodology): What applications will drive a need for 60Mbps+ of sustained Internet bandwidth? That led to ideation sessions that unearthed the usual suspects: Internet of Things (billions of sensors, but each with such low bandwidth that they still don't add up to much), 4K streaming video (good try, but still only 15Mbps or less), "Big Data" (sorry, not really a candidate for consumer households). Those applications didn't quite answer the question.
But the emergence of 360° immersive video looked promising. Experiencing some of the earliest 360° video at the beginning of 2014 (shot on 6 Go-Pro's, manually stitched) on a low-resolution Oculus Development Kit Virtual Reality headset got us thinking about where the technology might lead. Six 4K videos, streamed to the headset met the challenge of over 60Mbps, although compression gains would reduce the bandwidth and resolution increases would increase it.
Rather than "geeking out" on the technical possibilities, we followed advice from Phil: "Talk to consumers!" In February of 2015, we did primary research, bringing 50 varied members of the public into CableLabs to try out "immersive video content." Rather than just focusing on virtual reality (VR) headsets, we constructed some other ways of consuming the content, such as immersive multi- 4K TV displays, ultra-wide projectors, tablets and regular TVs. We needed to understand whether "regular humans" (not geeks) would like these technologies.

The consumer research was massively informative. We shared the insights with our member companies at the time and realized that this ecosystem was likely to take off. We stepped back and tried to work out other mass-market use cases for VR.
Digging Deeper
We pivoted. We started to look at the possibilities of transforming how people communicate, and the ability to have holographic telepresence using digital human technology to perform digital headset removal. We don't really want to talk to another person and see that person with a headset on; we want to see other people eye to eye and have them see us eye to eye. To prove the point, later in 2015 and into early 2016 we developed eye and mouth tracking capabilities that we added to a wireless VR headset and developed a digital human avatar of one of our staff.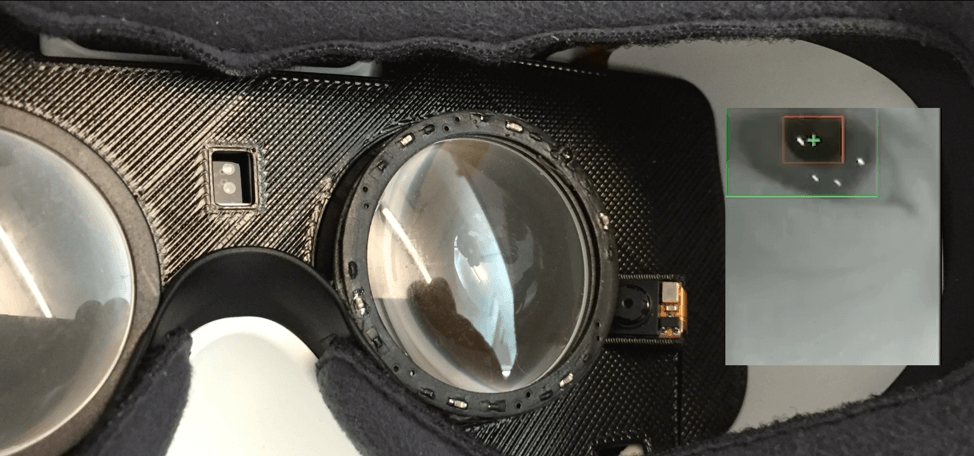 We linked the head, eye and mouth tracking to real-time control of the digital avatar.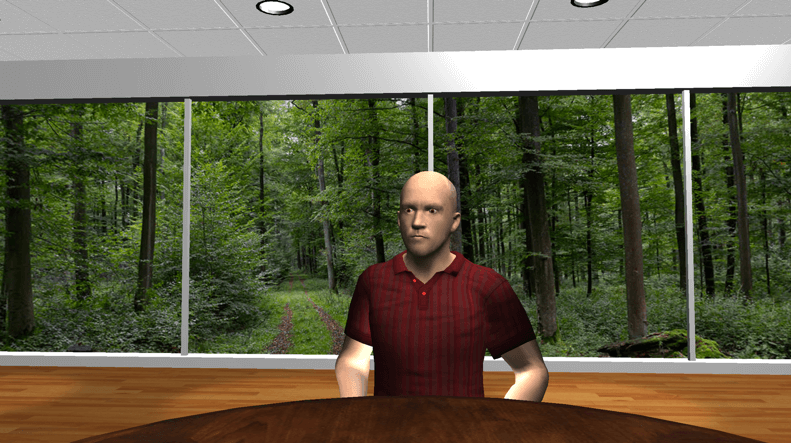 And in May of 2016 we demonstrated this to our board of directors.
What we found was a compelling application that others companies such as Microsoft, High Fidelity and more recently Facebook were starting to identify and investigate.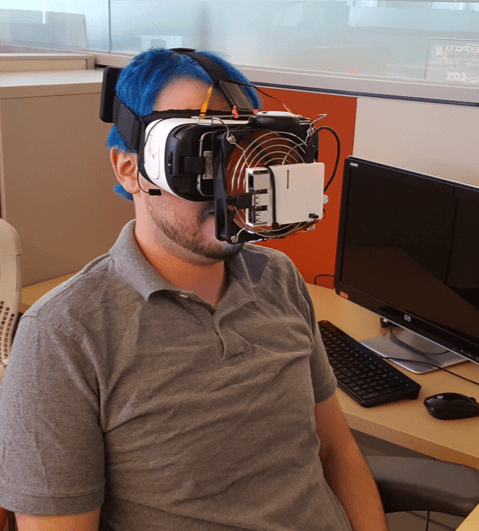 We also found that realistic digital human avatars take LOTS of compute to render in real time, and that required a tethered PC. Even as mobile processors get faster and more capable, PC graphics will always be faster and more capable, due to their power budget. Phones get hot when you try to render realistic humans. To get to mass-market adoption, we need to go wireless and move the PC out of the home.
No Less Than a Revolution
VR needs incredibly low latency between head movement and the delivery of new pixels to your eyes, or you start to feel nauseated. To move the PC out of the home, we need to make the communications over the cable network be a millisecond or less round trip. But our DOCSIS® technology at the time could not deliver that.
So, we pivoted again. Since 2016, CableLabs DOCSIS architects Greg White and Karthik Sundaresan have been focused on revolutionizing DOCSIS technology to support sub-1ms latency. Although VR is still struggling to gain widespread adoption, that low and reliable DOCSIS latency will be a boon to gamers in the short term and will enable split rendering of VR and augmented reality (AR) in the longer term. The specifications for Low Latency DOCSIS (as a software upgrade to existing DOCSIS 3.1 equipment) have been released, and we're working with the equipment suppliers to get this out into the market and to realize the gains of a somewhat torturous innovation journey.
Low latency is a key component of our 10G initiative. You can read more about the importance of latency here, and gain access both to a technical brief (members only) and to a detailed report (members only) on Wi-Fi latency in retail Wi-Fi routers.
Leveraging Machine Learning and Artificial Intelligence for 5G
The heterogenous nature of future wireless networks comprising of multiple access networks, frequency bands and cells - all with overlapping coverage areas - presents wireless operators with network planning and deployment challenges. Machine Learning (ML) and Artificial Intelligence (AI) can assist wireless operators to overcome these challenges by analyzing the geographic information, engineering parameters and historic data to:
Forecast the peak traffic, resource utilization and application types
Optimize and fine tune network parameters for capacity expansion
Eliminate coverage holes by measuring the interference and using the inter-site distance information
5G can be a key enabler to drive the ML and AI integration into the network edge. The figure below shows how 5G enables simultaneous connections to multiple IoT devices generating massive amounts of data. The integration of ML and AI with 5G multi-access edge computing (MEC) enables wireless operators to offer:
High level of automation from the distributed ML and AI architecture at the network edge
Application-based traffic steering and aggregation across heterogeneous access networks
Dynamic network slicing to address varied use cases with different QoS requirements
ML/AI-as-a-service offering for end users

ML and AI for Beamforming
5G, deployed using mm-wave, has beam-based cell coverage unlike 4G which has sector-based coverage. A machine learned algorithm can assist the 5G cell site to compute a set of candidate beams, originating either from the serving or its neighboring cell site. An ideal set is the set that contains fewer beams and has a high probability of containing the best beam. The best beam is the beam with highest signal strength a.k.a. RSRP. The more activated beams present, the higher the probability of finding the best beam; although the higher number of activated beams increases the system resource consumption.
The user equipment (UE) measures and reports all the candidate beams to the serving cell site, which will then decide if the UE needs to be handed over to a neighboring cell site and to which candidate beam. The UE reports the Beam State Information (BSI) based on measurements of Beam Reference Signal (BRS) comprising of parameters such as Beam Index (BI) and Beam Reference Signal Received Power (BRSRP). Finding the best beam by using BRSRP can lead to multi-target regression (MRT) problem while finding the best beam by using BI can lead to multi-class classification (MCC) problem.
ML and AI can assist in finding the best beam by considering the instantaneous values updated at each UE measurement of the parameters mentioned below:
Beam Index (BI)
Beam Reference Signal Received Power (BRSRP)
Distance (of UE to serving cell site),
Position (GPS location of UE)
Speed (UE mobility)
Channel quality indicator (CQI)
Historic values based on past events and measurements including previous serving beam information, time spent on each serving beam, and distance trends
Once the UE identifies the best beam, it can start the random-access procedure to connect to the beam using timing and angular information. After the UE connects to the beam, data session begins on the UE-specific (dedicated) beam.
ML and AI for Massive MIMO
Massive MIMO is a key 5G technology. Massive simply refers to the large number of antennas (32 or more logical antenna ports) in the base station antenna array. Massive MIMO enhances user experience by significantly increasing throughput, network capacity and coverage while reducing interference by:
Serving multiple spatially separated users with an antenna array in the same time and frequency resource
Serving specific users with beam forming steering a narrow beam with high gain to send the radio signals and information directly to the device instead of broadcasting across the entire cell, reducing radio interference across the cell.
The weights for antenna elements for a massive MIMO 5G cell site are critical for maximizing the beamforming effect. ML and AI can be used to:
Identify dynamic change and forecast the user distribution by analyzing historical data
Dynamically optimize the weights of antenna elements using the historical data
Perform adaptive optimization of weights for specific use cases with unique user-distribution
Improve the coverage in a multi-cell scenario considering the inter-site interference between multiple 5G massive MIMO cell sites
ML and AI for Network Slicing
In the current one-size-fits-all approach implementation for wireless networks, most resources are underutilized and not optimized for high-bandwidth and low-latency scenarios. Fixed resource assignment for diverse applications with differential requirements may not be an efficient approach for using available network resources. Network slicing creates multiple dedicated virtual networks using a common physical infrastructure, where each network slice can be independently managed and orchestrated.
Embedding ML algorithms and AI into 5G networks can enhance automation and adaptability, enabling efficient orchestration and dynamic provisioning of the network slice. ML and AI can collect real time information for multidimensional analysis and construct a panoramic data map of each network slice based on:
User subscription,
Quality of service (QoS),
Network performance,
Events and logs
Different aspects where ML and AI can be leveraged include:
Predicting and forecasting the network resources can enable wireless operators to anticipate network outages, equipment failures and performance degradation
Cognitive scaling to assist wireless operators to dynamically modify network resources for capacity requirements based on the predictive analysis and forecasted results
Predicting UE mobility in 5G networks allowing Access and Mobility Management Function (AMF) to update mobility patterns based on user subscription, historical statistics and instantaneous radio conditions for optimization and seamless transition to ensure better quality of service.
Enhancing the security in 5G networks preventing attacks and frauds by recognizing user patterns and tagging certain events to prevent similar attacks in future.
With future heterogenous wireless networks implemented with varied technologies addressing different use cases providing connectivity to millions of users simultaneously requiring customization per slice and per service, involving large amounts of KPIs to maintain, ML and AI will be an essential and required methodology to be adopted by wireless operators in near future.
Deploying ML and AI into Wireless Networks
Wireless operators can deploy AI in three ways:
Embedding ML and AI algorithms within individual edge devices for to low computational capability and quick decision-making
Lightweight ML and AI engines at the network edge to perform multi-access edge computing (MEC) for real-time computation and dynamic decision making suitable for low-latency IoT services addressing varied use case scenarios
ML and AI platform built within the system orchestrator for centralized deployment to perform heavy computation and storage for historical analysis and projections
Benefits of Leveraging ML and AI in 5G
The application of ML and AI in wireless is still at its infancy and will gradually mature in the coming years for creating smarter wireless networks. The network topology, design and propagation models along with user's mobility and usage patterns in 5G will be complex. ML and AI can will play a key role in assisting wireless operators to deploy, operate and manage the 5G networks with proliferation of IoT devices. ML and AI will build more intelligence in 5G systems and allow for a shift from managing networks to managing services. ML and AI can be used to address several use cases to help wireless operators transition from a human management model to self-driven automatic management transforming the network operations and maintenance processes.
There are high synergies between ML, AI and 5G. All of them address low latency use cases where the sensing and processing of data is time sensitive. These use cases include self-driving autonomous vehicles, time-critical industry automation and remote healthcare. 5G offers ultra-reliable low latency which is 10 times faster than 4G. However, to achieve even lower latencies, to enable event-driven analysis, real-time processing and decision making, there is a need for a paradigm shift from the current centralized and virtualized cloud-based AI towards a distributed AI architecture where the decision-making intelligence is closer to the edge of 5G networks.
The Role of CableLabs
The cable network carries a significant share of wireless data today and is well positioned to lay an ideal foundation to enable 5G with continued advancement of broadband technology. Next-generation wireless networks will utilize higher frequency spectrum bands that potentially offer greater bandwidth and improved network capacity, however, face challenges with reduced propagation range. The 5G mm-wave small cells require deep dense fiber networks and the cable industry is ideally placed to backhaul these small cells because of its already laid out fiber infrastructure which penetrates deep into the access network close to the end-user premises. The short-range and high-capacity physical properties of 5G have high synergies with fixed wireless networks.
A multi-faceted CableLabs team is addressing the key technologies for 5G deployments that can benefit the cable industry. We are a leading contributor to European Telecommunication Standards Institute NFV Industry Specification Group (ETSI NFV ISG). Our SNAPS™ program is part of Open Platform for NFV (OPNFV). We are working to optimize Wi-Fi technologies and networks in collaboration with our members and the broader ecosystem. We are driving enhancements and are standardizing features across the industry that will make the Wi-Fi experience seamless and consistent. We are driving active contributions to 3GPP Release 16 work items for member use cases and requirements.
Our 10G platform complements 5G and is also a key enabler to provide the supporting infrastructure for 5G to achieve its full potential. CableLabs is leading the efforts for spectrum sharing to enable coexistence between Wi-Fi and cellular technologies, that will enable multi-access sharing with 3.5 GHz to make the 5G vision a reality.

ANGA 10 Gigabit and Beyond: Powering the Future of Cable
For the 15th consecutive year, thousands of network operators, service providers and vendors from around the globe will gather in Cologne, Germany, for ANGA COM Exhibition and Conference, June 4–6, 2019. Widely known as Europe's leading business platform for broadband operators and content providers, ANGA COM is organized by ANGA Services GmBH, which represents the interests of more than 200 companies in the German broadband industry that provide service to more than 40 million customers. This year's event is a 3-day deep dive into key topics such as gigabit networks, smart homes, Internet of Things (IoT), Wi-Fi, network virtualization, big data, streaming, cloud TV and 5G.
With more than 500 exhibitors and 20,000 participants from 75+ countries expected to attend, this year's list of confirmed participants includes many of our members, together with our partner industry organizations, such as Society of Cable Telecommunications Engineers (SCTE), NCTA and other representatives from the cable community. And, for the first time, ANGA COM is engaging the startup community and will have a featured exhibition area where CableLabs subsidiary UpRamp will be talking to potential Fiterator companies.
10G Gigabit and Beyond: Powering the Future of Cable
On June 4, from 11 a.m. to 12:15 p.m. CEST, CableLabs COO Chris Lammers will kick off the technology track by discussing the cable industry's 10G platform—a collection of technologies providing faster speeds, lower latency, higher reliability and greater security. He will be joined by some of the most influential names in cable, including Cisco Fellow and CTO of Cable Access John Chapman, General Manager of Intel's Connected Home Strategy and Technology Office Robert Ferreira, Vodafone's Director of Deployment Frank Hellemink and Liberty Global VP of Technology Bill Warga. The discussion will be moderated by SCTE·ISBE President and CEO Mark Dzuban. They will talk about the latest 10G developments and answer your burning questions.
Gigabit Broadband: Springboard for 10G
As the suite of technologies that will deliver Internet speeds 10 times faster than today's networks, the foundation for 10G already exists—the hybrid fiber coaxial network currently offering 1 gigabit speeds to much of the United States and Europe. Panelists will discuss how cable networks have ramped up their services to offer 1 gigabit (gigabit-per-second download speed) service across 80 percent of the United States—up from just 5 percent in 2016, with similar growth seen in Europe.
Not convinced we need 10 gigabit or even 1 gigabit speeds? Based on the double-digit bandwidth growth that we continue to see every year, we know that customers are ready for the next step in innovation and, thanks to a consistent cadence of network updates, cable operators are ready too.
10G Platform: Cable's Technologies Make It Real
The 10G standard's promise of faster speeds, lower latency, higher reliability and greater security will enable a wide variety of new services and applications that will change the way millions of consumers, educators, businesses and innovators interact with the world. Learn which technologies power the 10G platform and what's coming next:
Network Convergence: Opening Up New Business Opportunities
Experience 10G with network convergence and the rollout of 5G! The 5G standard requires multiple small cells (radio equipment), and—because those small cells require an efficient way to communicate with one another and the core network—cable can provide the perfect infrastructure. Learn more about technologies like Mobile Xhaul and Fronthaul vRAN that allow the wireline network to efficiently carry traffic back to the mobile network.
Improved Wi-Fi = Happy Customers
In recent years, the cable industry has devoted substantial resources to developing and enhancing wireless technologies for a seamless experience. Learn about the technologies and policy initiatives that increase Wi-Fi speed and reliability for whole-home pervasive coverage and consistent throughput, allowing consumer devices to enjoy the full benefits of advances—in speed, reliability, security and latency—in the coax and fiber portions of the network.
Event Information
Where: Koelnmesse, Cologne, Germany
When: June 4–6, 2019
Why: Learn the ins and outs of the 10G platform
See the ANGA COM 2019 agenda here for more information.