Catch Thomas Nogues, of CableLabs, at Network X
Thomas Nogues, executive advisor at CableLabs, will moderate the "Connected Smart Home" track October 19 at Network X. Network X is combining 5G World, Broadband World Forum and the newly launched Telco Cloud to bring together fixed and mobile markets in one place, October 18-20 in Amsterdam. The conference program combines three events under one roof, as well as overarching telco themes. With over 350 expert speakers and 300 exhibitors, attendees will be alongside telco and tech giants, start-ups and innovators.
Learn more about Network X.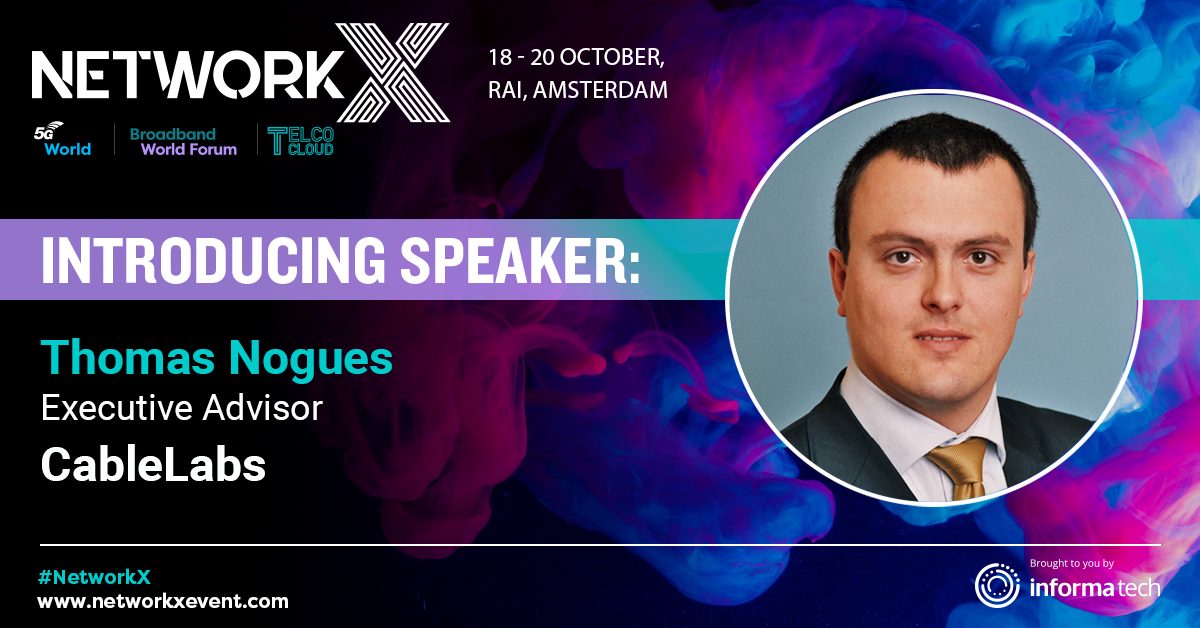 About CableLabs
As the leading innovation and R&D lab for the cable industry, CableLabs creates global impact through its member companies around the world and its subsidiary, Kyrio. With a state-of-the art research and innovation facility and collaborative ecosystem with thousands of vendors, CableLabs delivers impactful network technologies for the entire industry.