CableLabs' Low Latency Team on International Game Developers Association Panel
In case you missed it, CableLabs' Low Latency team produced a panel with Xfinity/Comcast and Blade at the International Game Developers Association (IGDA) virtual conference. The panel covered the current state of the network & future vision for gaming.
Watch the recorded session on Twitch today!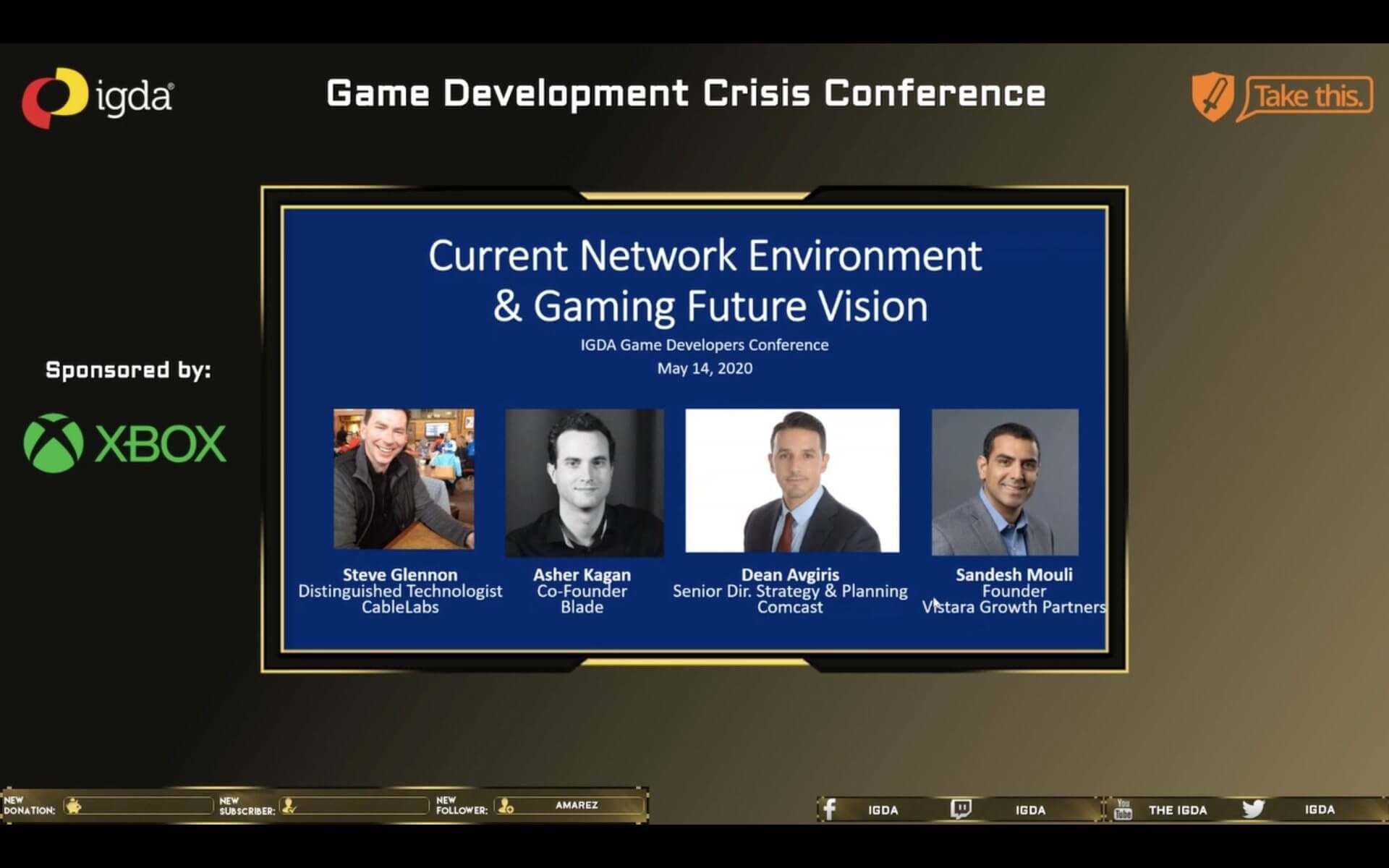 About CableLabs
As the leading innovation and R&D lab for the cable industry, CableLabs creates global impact through its member companies around the world and its subsidiary, Kyrio. With a state-of-the art research and innovation facility and collaborative ecosystem with thousands of vendors, CableLabs delivers impactful network technologies for the entire industry.