Trademarks
CableLabs Trademark Guidelines
Because of its position in the cable industry, CableLabs cannot endorse any products or appear to endorse any products.
In addition, CableLabs' trademarks have developed strong meaning and associations within the cable industry that may be tarnished or blurred through misuse of CableLabs' trademarks. CableLabs monitors use of CableLabs' trademarks and will take action against those companies that misrepresent or otherwise misuse CableLabs trademarks.
Following is a list of CableLabs' trademarks:
4Front®
Adrenaline™
CableCARD™
CableLabs®
CableLabs Certified™
CCAP™
DCAS™
DOCSIS®
DPoE™
DPoG™
Dual Channel Wi-Fi™
eDOCSIS™
EPoC™
Envision™
EuroDOCSIS™
EuroPacketCable™
FARMSIS™
Fiterator®
Go2BroadbandSM
HIPnet™
Inform[ed]™
InGeNeOs™
Kyrio®
M-Card™
M-CMTS™
OCAP™
OnePON™
OpenCable™
PacketCable™
PCMM™
SNAPS™
UpRamp®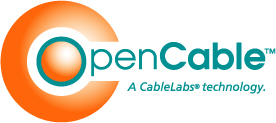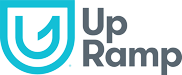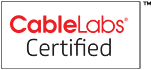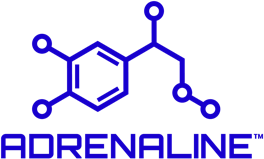 ---
How to Use CableLabs' Trademarks
Always use our trademarks as adjectives:

The PacketCable™ specification
The DOCSIS® project

Never use our trademarks as nouns

Wrong: We are signed up with Go2Broadband
We are signed up with the CableLabs® Go2Broadband(SM) program

Always use ® or ™, as is appropriate, in the first mention of our trademark in a document or slide presentation. After the first use, the trademark symbols do not have to be used. Indicate that CableLabs is the owner of the trademark.
Use of the Terms "CERTIFIED," "QUALIFIED," and "VERIFIED"
"Certified" is reserved for those products that have passed a certification wave and may be used in a residential home, such as a cable modem.
"Qualified" is reserved for those products that have passed a certification wave and will be used in a cable plant.
"Verified" is reserved for Unidirectional Digital Cable Products (so-called "Plug & Play" products) that satisfy the mutually agreed Protocol Implementation Compliance Statements in accordance with the OpenCable Acceptance Test Plan, as determined by the OpenCable Verification Panel.
Only the CableLabs' project specific Certification Boards can award a product "certified" or "qualified" status. "Verified" is initially awarded by the OpenCable Certification Board then determined by manufacturer. These terms, therefore, may not be used in relation to a vendor's product without first having passed a certification wave. "Compliant," which may be confused with "certified," "qualified," or "verified" is not to be used unless a product is certified, qualified or verified.
If a product has not passed the appropriate certification wave, but is built, in whole or in part, to a CableLabs' specification, the Vendor may state that the product is "-based" (e.g. DOCSIS®-based).
Use of the CableCARD™ Trademark
CableLabs grants the right to use the mark "CableCARD™" in conjunction with any Verified, Self-Verified, or OpenCable Certified device so long as such device is in compliance with the applicable specifications, FCC rules, intellectual property licenses, and any other legal requirements. The user shall use the "™" notation on the first or most prominent use of the term, and note the ownership in the related materials as "CableCARD™ is a trademark of Cable Television Laboratories, Inc."
If you have any questions regarding the use of CableLabs' trademarks, please contact us.