Innovation Boot Camp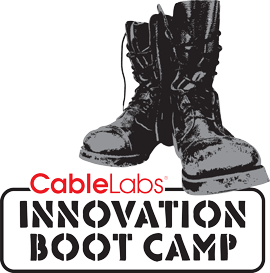 Taking Innovation from Theory to Reality
April 18-22, 2016
and June 6-10, 2016
2 sessions available!
Limited spaces!
CableLabs' Silicon Valley Office
400 W California Ave., Sunnyvale, CA 94086
Phil McKinney and the CableLabs Team will host the Innovation Boot Camp in our Silicon Valley Offices.
The Innovation Boot Camp offers participants a highly focused, hands-on experience during which they identify, develop and pitch meaningful innovations via hands-on team-based exercises, engagements with real customers, as well as interactions with seasoned innovators and thought leaders. During the week, participants will become immersed in the practices, behaviors and culture that have made Silicon Valley the heart of innovation for more than 70 years.
During Boot Camp, participants gain hands-on experience applying innovation methods and developing an innovation pitch. The related activities help participants hone their skills for advancing and leading successful innovation projects in their teams and organizations.
WHO SHOULD ATTEND
Innovation leaders including CableLabs members, executives, technologists, business developers, marketers and others driving innovation.
RATES
The Innovation Boot Camp includes course materials, tours, the Silicon Valley experience, and meals.
$2,499 with a 60% early bird discount and 45% regular discount for CableLabs members. Payment is requested 2 weeks before the start of Innovation Boot Camp.
---
AGENDA
The Boot Camp is an immersive experience & includes evening activities. There is also at least an hour of pre-work materials to read before you arrive. As much as possible, you'll want to set expectations with your regular work that you will be "booked!"
WELCOME, 5:00 PM to 8:00 PM
WELCOME GET TOGETHER: Hors d'oeuvres and informal introductions
OVERVIEW and FOCUS, 8:00 AM to 8:30 PM
MORNING: KEYNOTE
Presentation and Discussion: Fire (Focus, Ideate, Rank, Execute) & The Innovation Framework By Phil Mckinney
AFTERNOON: FOCUS 
(The "F" In Fire) Class Exercises, Presentations, Guest Speaker And Lecture
EVENING INTO THE WILD in-field activity (dinner included)
IDEATION & RANKING, 8:00 AM to 9:00 PM
MORNING: IDEATION (THE"I" IN FIRE)
Class Exercises, Presentations and Lecture
AFTERNOON: RANKING (THE "R" IN FIRE)
Class Exercises, Presentations, Guest Speaker and Lecture
EVENING
PITCH EVENT in-field activity (dinner included)
EXECUTION, 8:00 AM to 5:00 PM
MORNING: EXECUTION (THE "E" IN FIRE)
Class Exercises and Guest Speaker
AFTERNOON
TOURS: Silicon Valley innovative companies
PITCH & REFLECTION, 8:00 AM to NOON
CLASS PITCH & REFLECTIONS
Reflections & Next Steps
Boot Camp Completion
---
SPEAKERS
Phil McKinney, CableLabs
President & CEO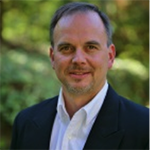 Christian Pape, CableLabs
Vice President, Innovation Office
Susan Bowen, CableLabs
Program Manager, Innovation Office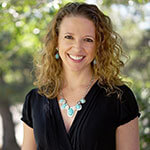 Lori Lantz, CableLabs Talent 
Development Partner
Brionna Lopez, CableLabs Engineer
Mickie Calkins, CableLabs
Principal Architect, 
Advanced Technology Group
---
What past participants are saying
"One of the most valuable learning experiences of my career."
"Although it was a long week, it was well worth it. I will put many of the tools into practice."
"Superbly delivered workshop designed to motivate and achieve very high retention … I have already recommended the event to others."