Innovation Boot Camp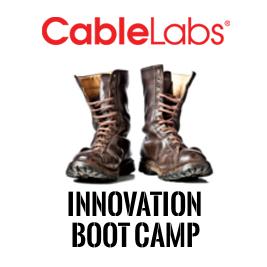 Taking Innovation from Theory to Reality
June 16-19, 2015
Limited spaces available!
CableLabs' Silicon Valley Office
400 W California Ave., Sunnyvale, CA 94086
Phil McKinney and the CableLabs' Innovation Team will host the second Boot Camp in our Silicon Valley office.
Innovation Boot Camp offers participants a highly focused, hands-on experience during which they identify, develop and pitch meaningful innovations via hands-on team-based exercises, engagements with real customers, as well as interactions with seasoned innovators and thought leaders. During the four days, participants will become immersed in the practices, behaviors and culture that have made Silicon Valley the cradle of innovation for more than 70 years.
WHO SHOULD ATTEND
Innovation leaders including CableLabs members and vendors, executives, technologists, business developers, marketers, and others driving innovation.
RATES
The Innovation Boot Camp includes course materials, tours, the Silicon Valley experience, and meals.
$2,499. CableLabs Members: 60% discount.
---
AGENDA
The Boot Camp is an immersive experience & includes evening activities. There is also at least an hour of pre-work materials to read before you arrive. As much as possible, you'll want to set expectations with your regular work that you will be "booked!"
Download the printer-friendly version of the Innovation Boot Camp 2015 Agenda.
OVERVIEW and FOCUS, 8:00 AM to 8:30 PM
WELCOME & INTRODUCTION
PRESENTATION: Innovation Framework, 6 Myths of Innovation, The Power of Questions, FIRE (Focus, Ideate, Rank, Execute) by Phil McKinney
EXERCISE: First ideation
PRESENTATION: Who Will You Serve & What Questions Matter? by Mickie Calkins
EXERCISE: Second ideation
GUEST SPEAKER PRESENTATION: Jump Start Your Market Validation by Cindy Kennaugh
PRESENTATION: Active Listening by Mickie Calkins
EXERCISE: Role Playing
EXERCISE: Developing Validation Questions & Assigning Active Listening Roles
IN FIELD ACTIVITY: Into the Wild
IDEATION & RANKING, 8:00 AM to 9:00 PM
DISCUSSION: Adjusting the Team Understanding
PRESENTATION: Ideation by Susan Bowen
EXERCISE: Ideation
EXERCISE: SCAMPER
EXERCISE: Ranking
GUEST SPEAKER DISCUSSION: A VC's Perspective, Compel Your Stakeholders to Act by Ankur Prakash
EXERCISE: Creating the initial Solution Statement
IN-FIELD ACTIVITY: Observe a Pitch Session
EXECUTION, 8:00 AM to 5:00 PM
DISCUSSION: Reflections on Ideation & the Pitch Session by Christian Pape
GUEST LECTURE: Telling a Great Story In a Business Format by Amanda Prail
GUEST LECTURE: Visual Design in Communicating Your Message by David Chien
EXERCISE: Develop and Refine Solution Pitch
TOURS (Silicon Valley Innovation Experience)
EXERCISE: Complete the Team Pitch teams may choose to continue working during/after dinner
PITCH & REFLECTION, 8:00 AM to NOON
EXERCISE: Dry Run
EXERCISE: Pitch Your Team's Idea to a Panel of Judges
REFLECTIONS with Phil McKinney
GRADUATION
---
SPEAKERS
Download the printer-friendly version of SPEAKER BIOS.
David Chien
Vice President of Product Development, Aniden
Cindy Kennaugh
CEO, On The Mark
Amanda Prail
Vice President, Product Management
Payer Solutions IMS Health
Ankur Prakash
Vice President,
Liberty Global Ventures
Phil McKinney
President & CEO
Susan Bowen
Program Manager, Innovation Office
Mickie Calkins
Principal Architect, Advanced Technology Group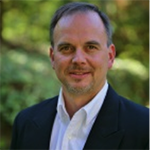 Christian Pape
Vice President, Innovation Office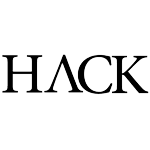 ---
What past participants are saying
"Boot Camp gave me the structure I needed to move from idea to implementation."
"Great opportunity to get inspired, get the creative juices flowing, and learn tips and tricks for drawing the best ideas out of yourself and others."
"Participating in CableLabs' Innovation Boot Camp is a n excellent way to immerse yourself in a truly innovative experience"