Cable Broadband: From DOCSIS 3.1® to DOCSIS 4.0®
In 1997, CableLabs released the very first version of Data Over Cable Service Interface Specification (DOCSIS ® technology) that enabled broadband internet service over Hybrid Fiber-Coaxial (HFC) networks.  Ever since, we've been making improvements, greatly enhancing network speed, capacity, latency, reliability and security with every new version. Today, cable operators use DOCSIS 3.1 technologies to make 1 Gbps cable broadband services available to 80% of U.S. homes, easily enabling 4K video, seamless multi-player online gaming, video conferencing and much more. Although there is still a significant runway for DOCSIS 3.1, CableLabs has been hard at work developing the next version – DOCSIS 4.0, which was officially released in March of 2020 and further advances the performance of HFC networks. Let's take a look.
First, let's talk about upstream speeds. DOCSIS 4.0 technology will quadruple the upstream capacity of HFC network to 6 Gbps—compared to the 1.5 Gbps that is available with DOCSIS 3.1. While current cable customers still download significantly more data than they upload, upstream data usage is on the rise. In the near future, advanced video collaboration tools, VR and more, will require even more upstream capacity. DOCSIS 4.0 also provides more options for operators to increase downstream speeds, with up to 10 Gbps of capacity. It has been designed to support the widespread availability of symmetric multigigabit speed tiers through full-duplex and extended-spectrum technologies that move us closer to our 10G goal.
In addition to faster speeds, DOCSIS 4.0 will also deliver stronger network security through enhanced authentication and encryption capabilities and more reliability due to the Proactive Network Maintenance (PNM) improvements. It is a great leap toward 10G, setting the stage for a series of subsequent enhancements that will all work together to help us build the future that we always dreamed of.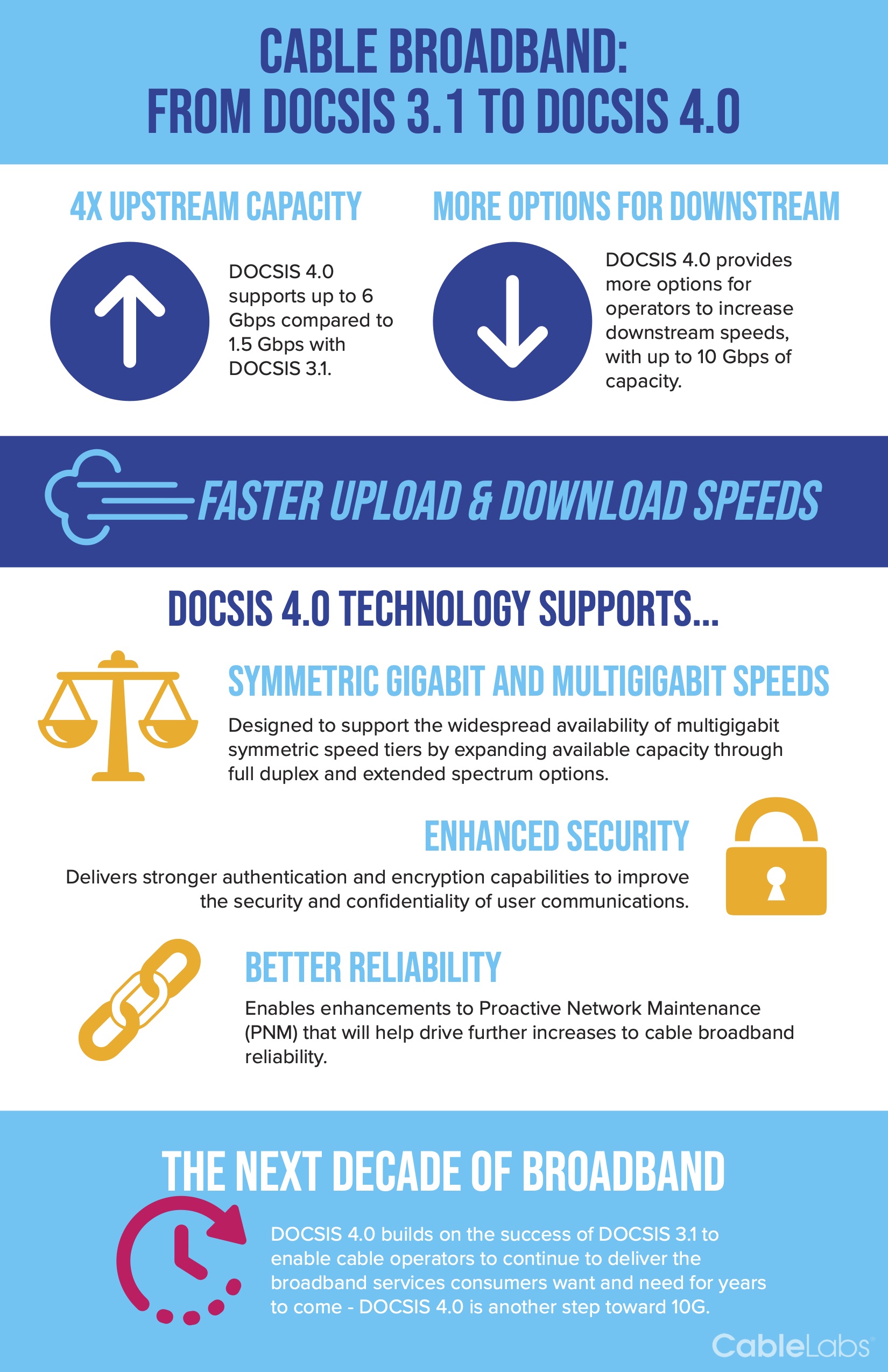 Managing Network Quality and Capacity With Proactive Network Maintenance
You probably know that Proactive Network Maintenance (PNM) is about finding and fixing problems before they impact the customer to ensure highly reliable and available cable broadband services. But the other side of PNM is about managing the capacity or bandwidth available in the network. PNM may have started with the former concept in mind, but the latter is becoming more important as we rely on higher amounts of capacity at the edge. As the world adjusts to life during the COVID-19 pandemic, access network capacity is becoming even more critical. PNM is an important toolset for network capacity management, and CableLabs is helping operators manage network quality and capacity together.
Network condition impacts network capacity. Network impairments, a broad class of failures and flaws in the ability of a network to carry data, have to be addressed before they lead to service failure. The DOCSIS® protocol is a method for sending data over multiple radio frequencies in hybrid fiber-coax networks, and comes with several resiliency mechanisms, like profile management, that help service continue in spite of impairments, to a point. These impairments in the cable plant may impact a few or all frequencies. Impairments that impact specific frequencies may or may not be able to be compensated for, on those frequencies. If severe, the impairment may impact the data carried on those frequencies entirely, leading to correctable or even uncorrectable data errors. If not severe, profiles may be able to adjust to lower modulation orders to allow less data to be reliably carried than otherwise. Impairments that impact a larger amount of frequencies of course have a greater impact on the bandwidth the network can carry. In any case, impairments impact the capacity that the operator can get from the access network.
For example, consider that operators often place upstream bandwidth into lower frequencies, near where radio and electrical interference can enter the network through damaged cable or loose connectors. Upstream profiles can help make these frequencies useful when otherwise impaired; PNM can help operators find, work around, and fix ingress issues before they impact service. If the cable is damaged in multiple places (or say water gets into the cable due to wind causing it to move and get lose or damaged) then multiple frequencies can be impacted. But DOCSIS mechanisms help services be robust to these problems, and PNM can alert the operator to the problem, allowing a proactive fix.
PNM is a practical set of tools for network operators to manage network conditions, which becomes even more important as we move toward higher utilization of the access network capacity. As demand for bandwidth increases at the edge, PNM becomes an important network capacity management tool for network providers. The difference between a perfect network and one with flaws felt by customers begins to shrink. PNM begins to be an imperative; it is "table stakes" for maintaining communications services and managing the capacity of the network.
For almost all of us, we share our connection to the internet and our communication services whether fiber or coaxial cable is the final connection to the home. Over the years, DOCSIS has grown to provide much higher data rates over a shared medium, in addition to adding resiliency. Cable Modem Termination Systems (CMTSs) enable the network resources to be shared efficiently, so that we all have access to better communications through economies of scale, allowing us all to take advantage of the capacity available. Service providers can manage the network capacity with a number of methods to make sure service needs are met, PNM being one of those mechanisms.
CableLabs has been working with these issues in mind for some time. In July of 2019, I wrote on the subject of 10G and reliability, pointing out that higher bandwidth solutions closer to the customer will be required for 10G. Then, in August, I wrote on the subject of reliability from a cable perspective and pointed out that the impairments addressed through PNM impact capacity. So, we see that reliability and network capacity are closely coupled. As we move toward higher bandwidth services, expand the utilization of frequencies and further push the limits of technology, reliable and sufficient bandwidth become highly coupled. Therefore, so do the tools that network providers use to manage these service qualities. CableLabs is working on solutions to help operators succeed in this reality.
Data Elements and TR-181 – Connect to the PNM Data You Need
Remote Wi-Fi troubleshooting is the keystone of good customer experience and reduced support costs. The ultimate iteration of this is a fully automated proactive network maintenance system, where Wi-Fi issues are resolved before they impact your customer. When Wi-Fi becomes self-healing, customers enjoy seamless access to your services. The first steps to enable this bright future have already been taken.
Wi-Fi CERTIFIED Data Elements™ Extends TR-181
Earlier this year, CableLabs led the effort in the Wi-Fi Alliance to build and launch Wi-Fi CERTIFIED Data Elements, which established a standardized data model to capture those key performance indicators necessary for remote Wi-Fi troubleshooting. Certifications are now available through Wi-Fi Alliance authorized test labs, and we anticipate the first Data Elements capable customer presence equipment in early 2020. But capturing this data is meaningless without a way to transport it out of the home. In September, the Broadband Forum helped us take the next major step by adopting Data Elements into TR-181.
TR-181 is a device data model that encompasses a variety of CPE configuration and monitoring parameters and has been very successful in the remote configuration of cable modems. Data Elements extends TR-181 to the Wi-Fi domain with meaningful, actionable information that is specifically targeted at remote troubleshooting. This includes layer 1 & 2 information from attached client devices and neighboring networks, giving you an unprecedented view deep into your customer's network and beyond. Normally, we think of remote troubleshooting data as covering only the gateway's perspective. By capturing and analyzing the behavior of the attached clients, you can identify and resolve long distance issues such as hidden nodes or external interference sources.
TR-181 with Data Elements is now available for both the widely-deployed TR-069 and USP – the next-generation advanced remote management utility.
Please contact Josh Redmore (j.redmore@cablelabs.com) for more information on how to get involved with Data Elements and TR-181.
Cable-centric Reliability
No doubt our cable industry has a unique culture of working and innovating together to solve technical issues. But there are best practices from other communities which we can build from; these practices inform how we can continue to develop toward more reliable services. By "reliable," as it relates to service, I mean reliable, available, and resilient services, which result from reliable, available, resilient, repairable, maintainable, and highly performing cable networks, not to mention operations focused on the customers' needs. On the other hand, specifically used, reliability refers to the probability of not experiencing failure, whereas availability refers to the expected proportion of time that something is working as intended. These are very related, but very different things. You can read more here. But when we speak generally about reliability, often many of these like concepts are relevant.
What is Unique About Cable Relating to Reliability Concepts?
For one thing, DOCSIS® networking is unique. Each version of DOCSIS technologies improved performance, but also increased the robustness of the services it supports. Error correction, profile management, pre-equalization, echo cancelers, and other technologies have enabled this performance extension, but also these advantages create separation from the impairment and service failures, allowing for maintenance before service is impacted.
Another unique advantage is Proactive Network Maintenance (PNM). The advantages of DOCSIS technologies are what make PNM possible. We use data to find impairments in the network that, left untreated, will eventually impact service. This capability affords operators the opportunity to find and remove impairments early, before the network is further damaged by degradation, and service is impacted severely. Networks can be maintained well, but also services remain available while the network is experiencing failure.
Cable operators and vendors in cable have analog radio frequency (RF) expertise with a digital mindset. The cable industry knows RF, and that knowledge has helped it get the most out of the physical layer of the network. That deep understanding of the network's physical layer is why mitigating network failure modes is second nature, and the industry has the needed skills.
Then there's the industry's "laser focus." Pushing fiber out deeper into the network can improve reliability and availability, but current technology does lack some of the PNM advantages. There is work to do, but the capabilities are there for us to develop.
What Are the Best Practices We Can Re-use?
Designing communication networks for reliability carries many best practices and experience.
The ability to understand and mitigate failures before deployment – We have defined PNM use cases based on the measurements we've been able to define in the DOCSIS specifications. Now, we must extend that work to link to failure modes, effects, and criticality analysis, and root cause analysis, to inform technology choices, measurements for management, and design for reliability.
Condition based maintenance – Maintenance optimization research is clear that in any practical situation it is almost always more cost efficient to base maintenance on condition information rather than age information.
Prognostics and Health Management (PHM) – A newer field of reliability, PHM is a lot like our PNM. PHM is a research field of study using data sources (e.g., vibration in mechanical systems, or charge time in batteries) to determine the remaining useful life of a component or system. PNM is a clear cousin to that field, so we can certainly share and gain benefit from that work.
Certification testing – Certifying cable modems (CMs) has improved the PNM responsiveness of CMs, and the same can be true about cable modem termination systems (CMTSs) as that part of the network begins to align.
Maintenance optimization – Service reliability and availability, in addition to network reliability and availability and robustness, are important focuses for the industry; they relate, but are distinct and important in their own. The network can fail while service continues to perform at a high level, so maintenance can be better planned in this situation.
Thoughts for the Future of Cable
More options mean more standardization – Adding more options to the technology choices allows operators to better meet the unique needs of their customer base. However, keeping it all standardized increases operability and repairability so that service is highly reliable and available.
Each feature needs measurements – As we add options and features to cable technologies, each option needs special measurements to assure that the feature can be managed properly. DOCSIS 4.0 technology is full of options, so we'll need a critical eye on each to make sure those options can be operated reliably.
Pushing the limits of technology requires more diligence on PNM – As we rely on tighter tolerances and more complexity on issues like upstream noise, echo cancelation, and error correction, we need more information about how those perform, and more diligent PNM practice relating to them.
Impairments relate to capacity and network resilience – As capacity becomes a stronger focus, the impact of impairments on that capacity becomes more important, so cable network reliability is entwined.
As we push higher capacity to the edge, redundancy must come with it – With more capacity comes more critical services, and more impact to the lives of customers. A failure becomes more impactful as a result. Then, as the cost of a failure increases, large failures become more expensive, driving the need for more network resiliency, and thus more redundancy.
Strong Foundation, Strong Future
Building on a strong foundation of PNM and DOCSIS technologies, the cable industry has the right culture and technology foundation to take communications to a reliable future. We have lots of work to do, but we're on the right path to do it. Here we go!
Cable Network Reliability: ProOps Platform for PNM and More!
Cable network reliability has many important dimensions, but operators are all too familiar with the significant cost of maintenance and repair, and some with the advantages of Proactive Network Maintenance (PNM). But not everyone has taken full advantage of PNM. Let's have a look at some of the reasons for that, and what CableLabs is doing to address those needs as part of its PNM project.
The Proactive Operations Problem
CableLabs has been informally assessing the reasons why more operators don't take advantage of the proactive gift that DOCSIS® provides: the ability to use PNM data to find problems in the network before they become impactful and costly.
It takes a lot of work to implement solid PNM solutions that keep working. A key task in operations is to make decisions based on data. That takes expertise and time. Not every operator or vendor has an expert army in place to analyze all the available operations data to find proactive maintenance work worth doing. Machine learning is anticipated to help, but it will require a lot of work to apply those techniques successfully to an operations task like PNM, and even more to develop the needed controls. Likewise, not every operator or vendor has a statistical analysis or IT army in place to build enterprise tools to automate the process of turning data into action.
Some operators need to start small with testing PNM concepts to find a solution that fits their needs. That means many operators must experiment and learn first. But that requires basic, general tools in hand before experimentation can begin.
A ProOps Platform for Everyone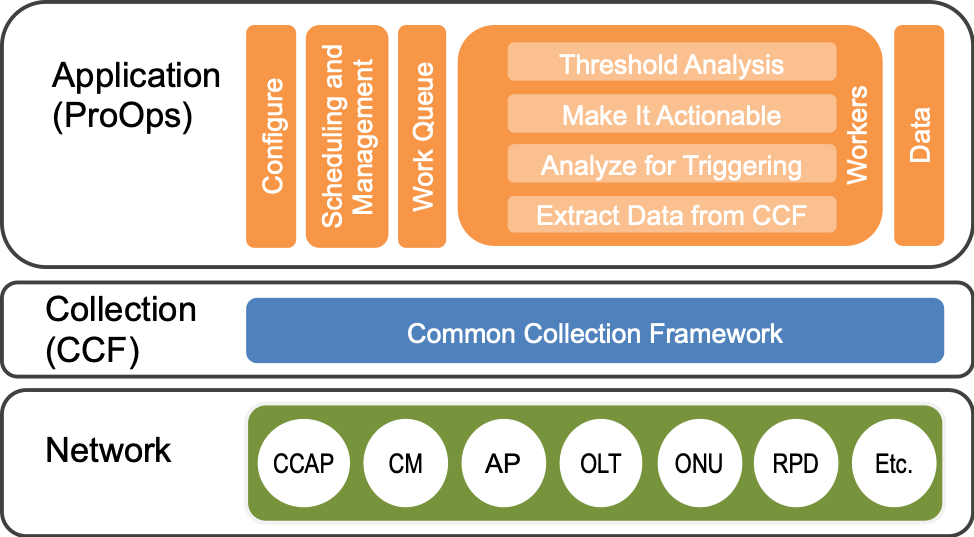 Figure 1. ProOps with its elements and workers in four layers, built on CCF, on top of the network.
CableLabs created a generalized process for translating data into operations actions and applied it to PNM. Then we built the Proactive Operations (ProOps) platform to enable this process, thus making it easy for everyone to try, develop, deploy and make full use of PNM.
ProOps translates network data into action through a framework that is not strictly enforced but is enabled and supported to better ensure effective proactive maintenance.
The steps we identify for turning network data into action are briefly as follows, moving up from the network, through data collection, and through the worker layers of ProOps in Figure 1.
Extract Data from the Common Collection Framework (CCF)—ProOps uses CCF to extract the data it needs from the network, then applies basic analysis to translate the data into useful information.
Analyze for Triggering—Next, the results are analyzed further to determine whether they are interesting or not; interesting results are "triggered" for deeper scrutiny. The data are looked at over time and across data sources to orient the information into context.
Make It Actionable—Once we find the most interesting network elements to watch, we group network elements into network tasks and provide a measure of importance for the identified work.
Threshold Analysis—The best work opportunities get picked to become proactive work packages, which can be selected based on impact to customers, likelihood of becoming an emergency, and so on.
You ShOODA Get ProOps!
The steps we outline for turning network data into action—or in this case pro-action—align nicely with the well-known strategy of observe, orient, decide, act (OODA). This OODA loop, or OODA process, was created by U.S. Air Force Colonel John Boyd for combat operations. The operations of combating network failure aren't much different! If you work as a cable operator, then you know.
ProOps is available upon request to any operator member or vendor of the CableLabs community. CableLabs supports users by helping them to deploy ProOps with an example application that shows how to configure it to a specific operator or use case, and we will help our members develop solutions in it, too. Just contact Jason Rupe to get your copy.
Our goal is to help operators provide highly reliable service, and efficient, effective operations is one proven way to do that. ProOps is the latest tool to combat network failures.
Proactive Network Maintenance (PNM): Cable Modem Validation Application(s)
Sometimes, two apps are better than one. We now have two versions of the Cable Modem Validation Application (CMVA) available for download and use: a new lab automation version, and a data exploration version.
Thing One and Thing Two
Lab automation and certification have unique requirements, but investigation and invention require flexibility. Because the CMVA found value as a cable modem (CM) data plotter and browser on top of its original purpose as a lab testing tool, we decided there should be two versions—one focused on each use case.
Sometimes You Feel Like a DUT
The newest, most complex version of CMVA is built specifically for CM Cert-Lab testing and includes several new features and automations:
Improved efficiency for CMVA on certification testing: CMVA now discovers OFDM/OFDMA-based topology information from the CMTS and loads all related channel configuration information automatically for testing. CMVA also synchronizes PNM SNMP SET command parameters with XCCF for better efficiency and greater control.
Automated discovery of the active DOCSIS® 3.1 CM list: Users can easily select CMs with their test configurations automatically filled to start tests with a few clicks.
CMVA now runs multiple PNM tests sequentially on multiple CMs in parallel with simple clicks on a single user login: The latest test reports are directly served from the CM table. Different users are handled in parallel, as previously.
CMVA now embeds detailed testing logs into the HTML test report: The log file can be downloaded from the HTML test report. The HTML test report is portable.
CMVA now keeps copies of raw PNM test files together with the test reports for vendor debugging references: When downloading the test reports, CMVA packages the test logs in raw text, and forms the portable HTML test report into a single archive.
All the Acceptance Test Plan (ATP) calculation activities are placed in the log file for vendor debugging references.
We added a function for resetting CMs remotely with one click: This is important for testing and useful for other purposes.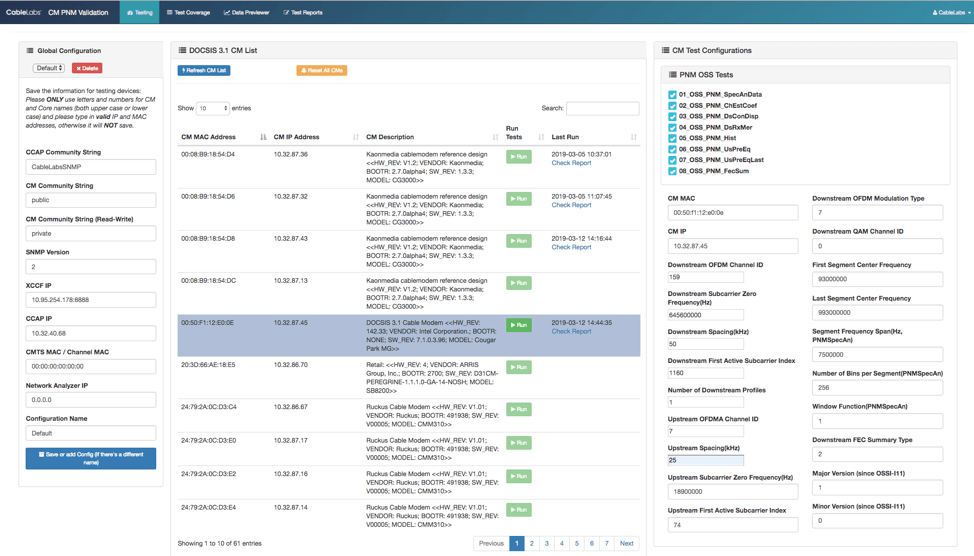 Figure 1: New layout for test and configuration management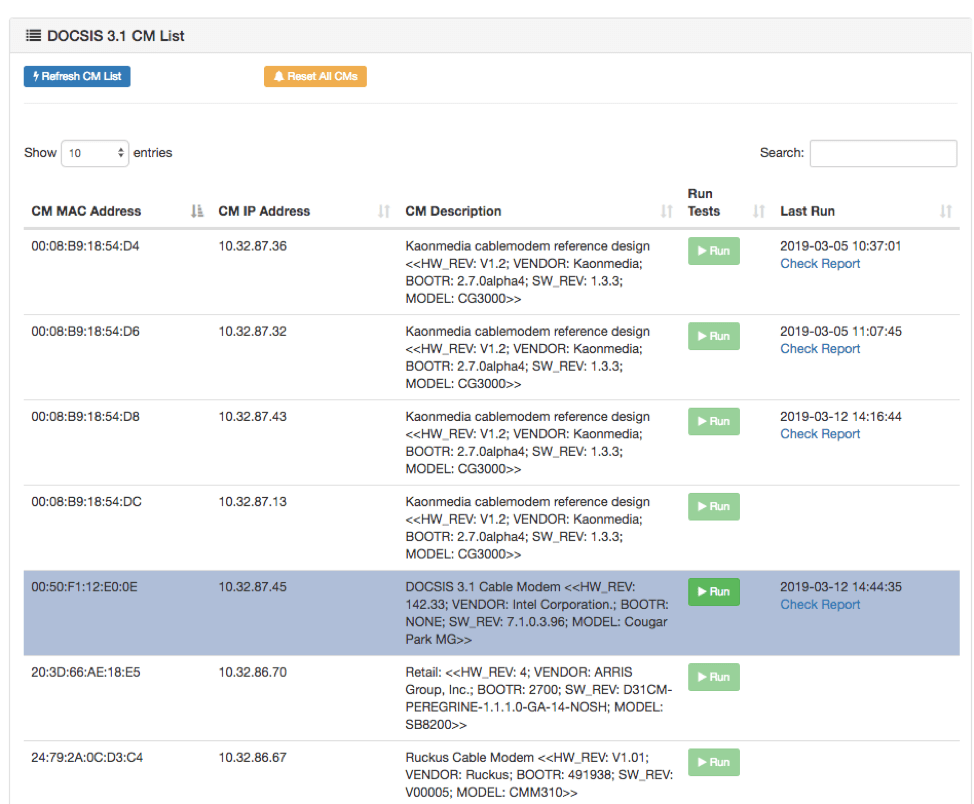 Figure 2: Select CM directly from the table to start tests; the latest reports are linked directly in the table for convenience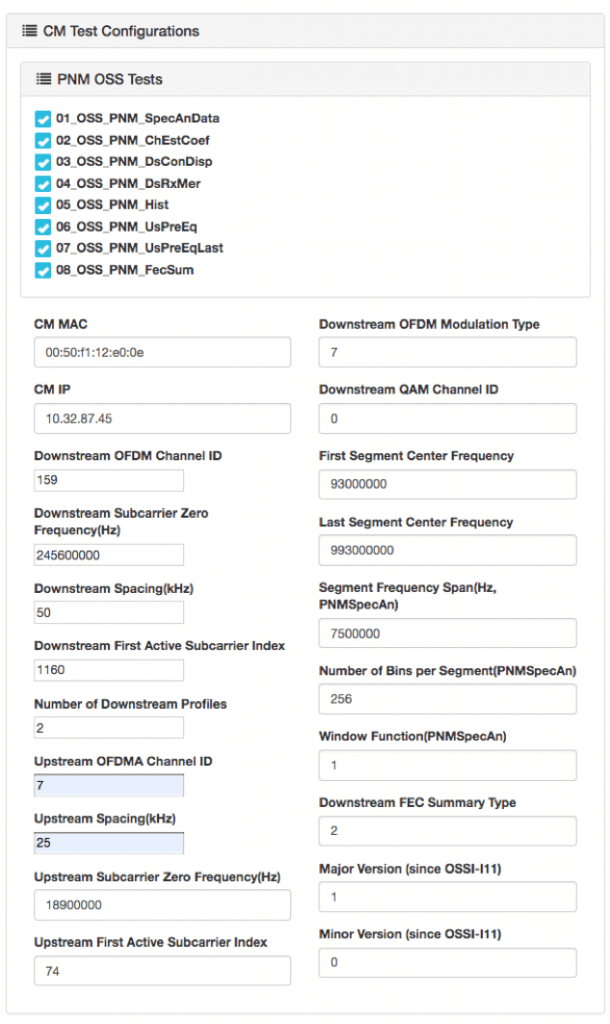 Figure 3: The test procedures ran last time are tracked, and the configurations are automatically filled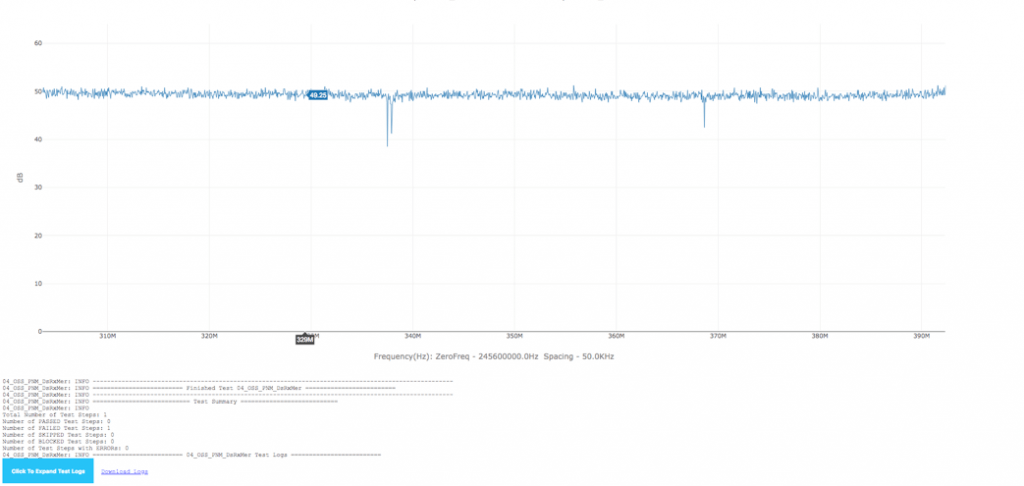 Figure 4: Detailed test logs are embedded directly into the portable HTML test report and can be downloaded as pure text log
All these new features are important for test automation, but some of them are useful for other needs. Go nuts! But if you simply want the basic capabilities that CMVA always provided, you can still get that version.
Sometimes You Don't
Sometimes you just want a simple way to poll a set of modems and see what you can get. The previous version is a bit simpler, but it still has the validation capabilities if you need them. So, it might be the version that can address most, if not all, of your needs. We use it for many purposes but mainly as a testing and development tool. Here are some specific use cases we've encountered:
Testing ideas in the lab: The PNM Working Group InGeNeOS conducted lab testing, as reported on before, and we used CMVA to grab data from CMs under test.
Developing applications: As we work to develop our first large-scale PNM base application, inside our prototype PNM Application Environment, we use CMVA to develop theories about how the data can be processed for automated processing.
Building reports and documenting: So often, we need to capture what certain impairments look like, or obtain a good visualization of a PNM measurement, and CMVA makes that handy.
Investigating issues: With CMVA, it's a simple matter to collect data from a pool of CMs and compare the results. This helps us investigate many issues, including changes in firmware versions, CM responsiveness, and other potential issues with plant configuration, software changes and so on.
Combined Common Collection Framework (XCCF) development and testing: As we develop new capabilities with our XCCF, we can use CMVA to validate its functionality.
If you are a user of CMVA, let us know how you have used it!
Two Can Play at That Game
Although the more complicated testing tool can be used for all these use cases and many more, some users don't need the automation, overhead and many controls required for automated testing. When you contact us to get an updated version of CMVA, please let us know what you would like to use it for. That way, we can offer you the right version.
Proactive Network Maintenance (PNM): Are You InGeNeOS?
I love a good acronym! InGeNeOS™ is an acronym built from Intelligent General Next Operations Systems. It's the name of a CableLabs working group that solves Proactive Network Maintenance (PNM) issues for the cable industry, and it might be for you.
What's So InGeNeOS about PNM?
The InGeNeOS group focuses on discussing, inventing, building and sharing network operations tools and techniques from the data made available from DOCSIS® systems, including the CM, CMTS and test devices. Other CableLabs working groups focus on DOCSIS specifications, and the SCTE Network Operations Subcommittee Working Group 7 focuses on network operations training material. The InGeNeOS group connects these two worlds and turns the network information into capabilities that engineers and technicians can use to maintain services. We turn DOCSIS system information into solutions that identify, diagnose and sometimes automatically correct network problems—often before the customer notices. When these tools get good enough, they can become proactive. Thus, we often refer to this group as the PNM Working Group (WG). See why we put it into an acronym?
Don't Just Think—Do!
This group doesn't merely ponder PNM solutions; it is very active in several ways:
Developing best practices for PNM solutions—We just started an effort to document PNM best practices in a DOCSIS 3.1 environment.
Guiding specifications development for emerging technologies—For example, although Full Duplex (FDX) DOCSIS technology is not yet deployed, we know it must be fully ready when it is, and that includes being operationally supportable.
Sharing experiences, both problems and solutions—Many working group participants work maintenance problems at operator companies, or for operators, so they bring problems to the working group to get ideas for causes and resolutions.
Testing theories in the lab—Once we develop theories about the causes of problems in the field, we reproduce the theorized conditions in the lab to confirm the cause. We can also calibrate measurements, test methods for detection and develop new PNM tools and methods based on these tests.
This developing, defining, knowledge sharing and testing help operators reduce costs and improve service reliability by improving their network maintenance operations. All these are just examples of what we do. If you have ideas that might fit within this framework, keep reading.
So You Think You're InGeNeOS?
Operators in—and vendors supporting—the cable industry can easily benefit from joining the InGeNeOS group:
If you are a cable operator and a CableLabs member, consider this your invitation to join.
If you are a cable operator but not a member, this is a very good reason to become a member.
If you are a vendor, all you need to do is sign the NDA and IPR.
In any case, contact Jason Rupe to join the InGeNeOS group.
Proactive Network Maintenance: Where Is Common Data Collection Going Next?
Welcome to 2019, and the future of Proactive Network Maintenance (PNM)! As CableLabs' PNM solutions mature, we look toward developing a framework for PNM that everybody can use.
On December 21, 2018, CableLabs released the Combined Common Collection Framework (XCCF) version 2.0. This new version includes several enhancements, including refactoring to make it easier to work with and tuning to support new use cases. If you are in the PNM club and receive the monthly reports, you've seen some of these enhancements over the past 6 months:
In July, the XCCF team solved many encountered cable modem (CM) stability issues associated with polling. We also created methods to purge and maintain files in the cache, and to allow better load management.
In August, we added additional scalability enhancements, multiple formats for outputs, listing abilities, read or write (RW) and read-only (RO) strings, and we introduced code to support the new 10th PNM measurement.
As of September, the XCCF includes a data archiver function to allow users to manage and save space on the application program interface (API).
As of October, the XCCF includes a method to manage host machine performance, as well as the ability to separately manage read and write strings. We have also significantly optimized query time and further hardened and enhanced it for greater performance as part of the Gridmetrics™ project.
In November, the XCCF team added improved CM polling, a few back-end improvements, a CM events driver and better spectrum analysis handling in a new driver.
In December, final touches to version 2.0 of the XCCF included an ability to receive traps from CMs and converged cable access platforms (CCAPs), and store them. A considerable amount of code was refactored to decouple data storage from the rest of the code so that users can swap out the data storage with their favorite database or alternative method.
CableLabs is using the XCCF for several use cases, including PNM, Gridmetrics™, Profile Management, LTE ingress detection and general network monitoring needs. We envision several use cases beyond those already identified and have demonstrated effectiveness for many of these:
CM testing: This is the purpose of the Cable Modem Validation Application (CMVA). We found it useful for validating chip and CM builds for PNM, for modem testing in an operator's lab setting, and for streamlining testing such as the acceptance test plan (ATP) for certification. We also found it useful for the next use case.
Developing PNM methods: The convenience of the CMVA, coupled with XCCF, makes it useful for a lot of basic data visualization needs, including experimenting with detecting impairments. The PNM working group used it to capture output from testing while reproducing observations from the field and discovering the effectiveness of some measurement methods. CableLabs is using it to guide our development of the next use case.
PNM ApplicatioN Environment (PNMANE): CableLabs will be developing an environment for PNM applications that sit on top of XCCF.
Gridmetrics™: XCCF collects machine data, so why not collect voltage measurements from power supply modems? We did exactly that, and it works very well. Now, operators can use their network to monitor power levels they receive, and thus provide out-of-band measurement of the power grid to support power companies.
Profile management: The profile that a CM uses dictates much of the quality of experience that a customer enjoys. XCCF collects the information needed from the network to enable optimizing the profiles that the CMs use, thus enhancing service performance and experience.
LTE ingress detection: Spectrum analysis and receive modulation error ratio (RxMER) data, as well as other PNM measures, can reveal ingress, including LTE. CableLabs has a method for detecting these issues, which can inform not only PNM activity but also the placement of small cells, and report on overall network health for such an endeavor.
General network monitoring and operations: Northbound data collection on any network device is possible in the same manner as supported by XCCF. A whole world of possibilities exists here. Fortunately, the XCCF is suited to evolve to new methods of machine data collection and is set to protect the network from over-polling, too.
Service protection automation in Software Defined Networking (SDN): Many SDN solutions lack access to the network data required to adjust network conditions for an automated response to network impairments and other conditions. The XCCF can provide useful information northbound to applications that can protect against failures, develop traffic engineering solutions or analyze and define solutions for network risk.
We expect use cases to drive how we support the XCCF into 2019, and this is where you all come in.
Please comment below or contact us to share your use cases and experiences with using the XCCF and CMVA, or where your PNM needs are headed. Many operators and vendors have requested access to download and install the XCCF, as well as CMVA, and we hope and expect that everyone has been getting good use out of them.
CableLabs needs feedback to continue supporting projects, so we need your input. Please let us know how you've been using the XCCF or CMVA, particularly how you've gained value for your company or the industry overall. Anything you can share is helpful, no matter how brief or minor you might think it is. Your input will help drive future development of XCCF, CMVA and our current efforts, including PNMANE.
Wi-Fi Proactive Network Maintenance: Making Wi-Fi Frictionless, Invisible, and Reliable
The term Wi-Fi, coined by the Wi-Fi Alliance, is one of the most widely used and recognized technology terms in the world. That's understandable when you consider facts like these:
KPCBs Mary Meeker, in her highly regarded annual global internet survey, found worldwide Wi-Fi networks grew from 90 million in 2012 to 450 million in 2017—an incredible 500% growth in 5 years.
Rakesh Taori, VP Systems and Standards at Phazr, says their research shows over 90% of travelers rate the availability of Wi-Fi as their #1 amenity when choosing a hotel.
Hotels, retailers, corporations, and others dependent on Wi-Fi networks understand its importance and value to their businesses. They are concerned with their Wi-Fi's uptime availability and are eager to develop proactive network maintenance capabilities.
Proactive network maintenance (PNM) is a revolutionary philosophy. Unlike reactive or preventive maintenance, proactive maintenance depends on a constant and rigorous inspection of the network to look for the causes of a failure, before that failure occurs, and not treating network failures as routine or normal. PNM is about detecting impending failure conditions followed by remediation before problems become evident to users.
Multiple Systems Operators (MSOs) report that no standard exists currently to capture key performance data from residential Wi-Fi. Proprietary solutions exist, but the problem is they lock MSOs into deploying a specific agent onto the consumer premise equipment (CPE) and can be restrictive in terms of analytics availability. At CableLabs, we're determined to change that.
Promising Wi-Fi PNM Field Trial
We created a proof of concept Wi-Fi PNM-enabled Access Point, which we then tested in a field trial involving 10 members in 7 countries and hundreds of millions of data points. The captured data demonstrated our ability to identify Wi-Fi issues remotely, such as poor coverage and time-based channel degradation. With this proven architecture, we successfully lobbied the Wi-Fi Alliance to create a task group around Wi-Fi PNM.
Wi-Fi Data Elements Vision
We're working with the Wi-Fi Alliance and their members to create the global standard for KPI capture—called Wi-Fi Data Elements. These data elements form a standardized data model that encompass the key performance indicators (KPI's) of a Wi-Fi network. Our aim is the rapid collection of data necessary to respond to the dynamic nature of Wi-Fi in residential, small and midsize businesses, and operator-managed enterprise systems.
Data—both a lack of and an overabundance—is holding up efforts to enact Wi-Fi PNM: Traditionally, cable operators have taken an all-or-nothing approach when polling information from a residential gateway, which means all MIBs or other data objects are polled at once. This could mean polling over 400 objects. As a result, operators minimize the number of device contacts, perhaps as infrequently as once a day.
Wi-Fi is a very dynamic technology, requiring a rapid response: One way to deal with this infrequent polling is to focus the data collection on a few critical pieces of information. Sending this critical information through a framework that supports scheduled and asynchronous transmission of ONLY the critical information would support scalability.
The majority of Wi-Fi support issues can be addressed by a handful of KPIs: An efficient framework would be one where data can be analyzed at high resolution and then distributed to OSS systems at a lower resolution. In home networks, this transmission would only occur in an exceptional condition.
It's important to collectively evaluate all data: Wi-Fi troubleshooting can't be accomplished by looking at a single data point. WFA's release plan addresses a solution for scalable and efficient Wi-Fi PNM data collection with options for event-driven data distribution.
CableLabs would like to facilitate better use of the DOCSIS 3.1 PNM capabilities to improve the effectiveness of the Data Elements architecture by creating a single repository for all PNM data, regardless of the source. The Wi-Fi Alliance Data Elements standard furthers that vision by allowing all CPE vendors to supply the same data.
Subscribe to our blog for further updates here or at the Wi-Fi Alliance website to see how Wi-Fi Data Elements is moving forward to improve Wi-Fi availability through proactive network maintenance, making highly available Wi-Fi networks accessible for the millions of users depending on them.
Inform[ED] Video: Cable Modem Validation Application
Ever-present communication is an important part of life these days. Cable technology provides connectivity for homes and businesses, providing entertainment, information and increasingly important functions for life. As we rely more on all forms of communications access, we rely on our cable modems to help keep services running their best. Cable modems have therefore become more capable - they can report on network problems they see as they adjust around those problems. The cable industry refers to the information obtainable from these capable cable modems as Proactive Network Maintenance data.
CableLabs has created an application to share with the industry which can make sure cable modems are doing their best with reporting their Proactive Network Maintenance data. This sharing enables members, vendors and our own laboratories to be on the same page with validating our cable modems. The application automates the Proactive Network Maintenance tests that are part of the certification tests conducted at CableLabs for the industry. Everyone in the industry can use it to reduce their cycle times and costs around certification testing, but they can use it also to develop new capabilities, special versions of modems to support new capabilities, and more.
If you're interested in learning more about the Cable Modem Validation Application you can read my technical blog here and watch the video below.