1+1=100: CableLabs' University Research Relationships and Their Role Within the Innovation Ecosystem
One of CableLabs' most important objectives is the continuous pursuit of new ideas that can lead to game-changing innovations for the cable industry. CableLabs university research relationships give us access to great minds around the world that can bring innovative ideas to the cable industry and supercharge our own efforts at CableLabs. It's also an opportunity to build long-term, mutually beneficial working relationships with some of the best research labs in the country.
When you think of building the future, a university lab, traditionally considered a goldmine for radical thinking and innovative research, is a natural place to start. Some of the best academic institutions in the U.S., such as Georgia Tech, Carnegie Mellon, Princeton and our neighbor, Colorado State, share our vision of a highly-connected near future and are doing amazing research in networking, 5G, cybersecurity and other areas of interest to the cable industry. Our partnerships with these institutions have already proven to be a worthwhile investment producing innovative solutions that are helping drive our progress in IoT security and mobile networking.
CableLabs + Universities: Building the Future Together
Current innovation projections for the near future, including the proliferation of IoT devices, VR/AR applications, artificial intelligence and seamless mobile communication, all require a powerful broadband network. Together with our university partners, we're developing ideas that'll bring us closer to the multi-Gigabit network reality of the future. Let's take a look at some examples of how we work together to make it happen.
Future Mobile Infrastructure
In just 20 years we've migrated from basic flip phones to powerful multi-use smartphones that are essentially our pocket-sized lifeline to everyone and everything we need. Not only do we have better hardware, but our mobile networks have also been enhanced to keep up with the exponentially growing user demand. But what will our hyperconnected future look like years from now? How will our mobile networks deal with massive amounts of data? Does our current mobile infrastructure require radical changes? Our partners at Carnegie Mellon University's Electric & Computer Engineering Department are working on answering these questions by taking a fresh look at Mobile Core Network Architecture and the implications of building and operating future mega-powerful mobile networks.
The Future of IoT & Network Security
Our users' desire for increased connectivity and productivity has already led to the proliferation of various IoT sensors and devices in our homes, cars, offices and everywhere in between. In response, companies are rushing to meet user demand by selling products without adequate cybersecurity measures. Since smart technology is only going to become more prevalent in the near future, this hacker's dream is becoming an industry-wide problem that needs urgent attention. We've been working with the Center for Information Technology Policy at Princeton to understand IoT device behavior and potential issues.  We've also been working closely with the faculty and graduate students at Colorado State University to develop new ways of identifying problems and protecting against security threats. This work will help inform CableLabs' larger effort to drive better IoT security standards across the industry. In addition to addressing IoT issues, Colorado State is also exploring ways of using real-time network data to identify unusual traffic patterns and applying multiple strategies to mitigate the rapidly evolving denial of service attacks.
5G and Fiber-Wireless Integration
4G wireless networks are fast but not nearly fast enough for the low-latency technologies of tomorrow. The 5G rollout in the next few years will introduce multi-Gbps mobile broadband speed and along with it—a new era in connectivity. 5G can support cutting-edge technologies, like VR, AI and IoT devices in large quantities, opening the door to a plethora of exciting new inventions, like self-driving AI-powered cars and much more. Together with our research partners at Georgia Tech, we're exploring the possibilities of the 5G network and are looking into expanding the bandwidth capacity of cable's optical technologies to meet the demand of 5G devices.
Moving forward, we will continue seeking out extraordinary thinkers within the academic community and supporting the development of new ideas and talent—the two main ingredients for a brighter future.
Patents and Licensing: Why It Matters
Hi, Jud here. A lawyer, writing a blog. Why? Because I've been asked so many times about how patents and licensing works that I decided to write it all down as an element in our CableLabs Innovation Series. I tend to spend a lot of my time (understatement!) working on both patents and licensing. So, here it goes.
In this blog, I'll use the DOCSIS cable modem specification as an example because it's foundational to broadband -- and broadband is life, right? Those of you who've been around since the early days of DOCSIS, know that it's evolved in a lot of different ways. When DOCSIS was developed it was a method for delivering Internet speeds of 37 Mbps downstream (toward homes) and 8 Mbps upstream (toward the Internet.) These days, devices based on the newest DOCSIS flavors can blast data at a rate of 10 Gigabits per second, both ways.
But that didn't just happen. It took process, development, governance, patents and licenses.
Why are Patents Important?
Patents are actually called out in the original U.S Constitution!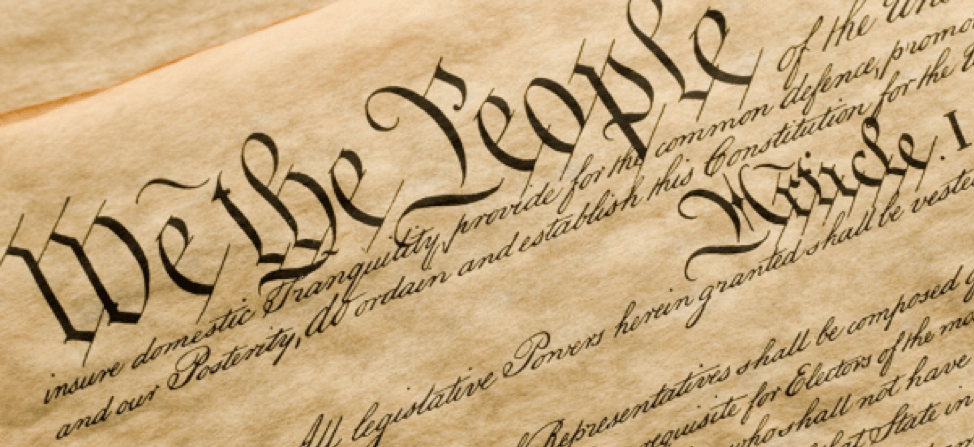 In theory and in practice, a patent protects inventive ideas for a specified and exclusive period of time. In return, the inventor agrees to disclose the invention to the public. Patents advance the general knowledge about the invention to the public. After the period of exclusivity, the public is free to use the invention to advance the technology further. As you can probably imagine, patents abound in complex technology areas such as telecommunications.
Why is Licensing Important?
Almost all standards and specifications carry an associated patent licensing requirement. That is to say, if you agree to work on and contribute to a specification, you also agree to license your patents that are essential to the implementation of that specification. This reality exists to prevent parties from inserting patented technology into a specification, then later say "gotcha!" by alleging the existence of patents that obviate your products, even though they conform to the specification. In legal-speak, this is known as a "patent hold-up." If you're thinking "hold up" as in "stick''em up!" you're in the zone.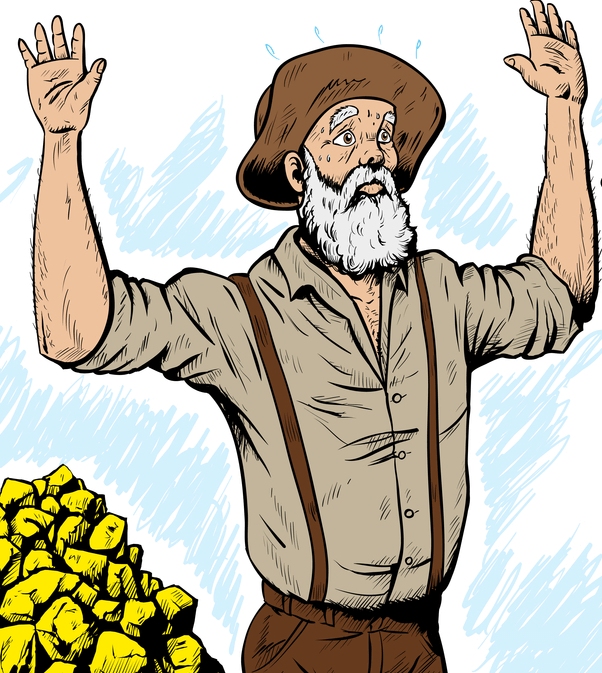 Ideally, for the sake of technological cooperation, interoperability, and advancements in innovation, players in the industry adhere to a patent licensing policy that sets up an environment of "leave your guns at the door." In essence, manufacturers can then implement the specifications, without the fear of being sued for patent infringement by other DOCSIS manufacturers.
Again, using DOCSIS as an example, this is precisely what its licensing agreement, arranged long ago by CableLabs, provides: all signators agree to license their standard essential patents (SEPs) to CableLabs, including the right for CableLabs to the sublicense the SEPs to all other licensed signators - all on a royalty-free basis.
How Licensing Benefits Innovation
Licensing arrangements also create a nurturing environment for technological development, within which all parties can innovate, because all are free to build on everyone else's technology -- again, without fear of later having to pony up unforeseen patent royalties.
The DOCSIS licensing arrangement fostered by CableLabs in the mid-'90s was and is a significant catalyst in the development, implementation, and widespread adoption of the DOCSIS platform. In all, this gun-free, royalty-free DOCSIS licensing environment consists of more than 200 signators!  (In licensing terms, that's a lot.)
Taking another approach: RAND
Many other typical telecommunications standards (e.g., 3GPP, Wi-Fi and DSL) were generally developed under a "reasonable and non-discriminatory," or "RAND" patent policy. A RAND patent policy allows participants to collect "reasonable" royalties on patents required to implement the standard.
It follows that manufacturers sometimes sue each other if they disagree on what is "reasonable."  This can add a significant cost, as well as risk and uncertainty, to the development and deployment of these technologies. In case this isn't patently obvious (see what I did there?), a RAND royalty rate is always greater than a royalty-free royalty rate! (And under the DOCSIS licensing arrangement, the RAND royalty is always $0.)
How Licensing Impacts the Bottom Line
How does this translate to the real-world bottom line? Since its inception, over 2.5 billion DOCSIS-based cable modems and gateways have been deployed. All with no royalties for patents necessary to implement the DOCSIS specification.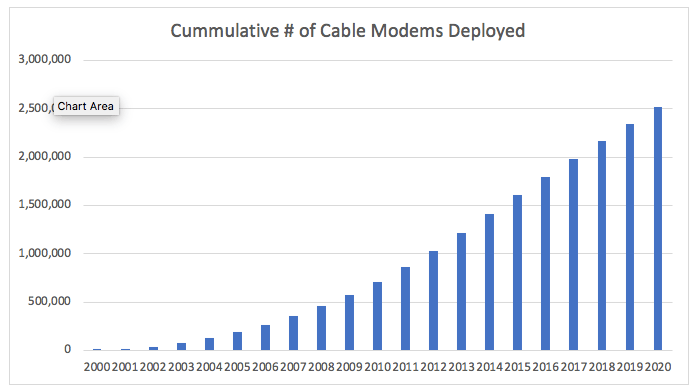 As the DOCSIS technology evolved to add additional features, faster speeds, and improved technology, so did the "patent pool" set up by the license arrangement expand. Think about it this way: if there were 1,611 technical requirements in DOCSIS version 1.0, there are 5,758 requirements in DOCSIS 3.1. That's a pretty big expansion, and a lot of intellectual property, all protected from infringement litigation.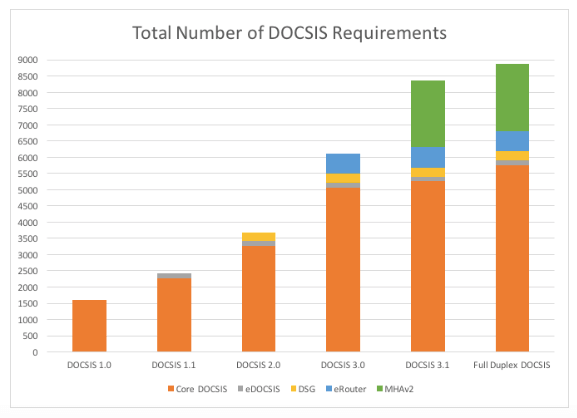 Licensing Arrangement as the Unsung Hero
It's true that probably only lawyers think licensing is sexy, and that's ok. But know that even if licensing doesn't necessarily "wow" you with revolutionary advancements in cable/internet/wireless technology (see our Full Duplex DOCSIS and Coherent Optics technology pages), it's still an important mechanism for business as usual.
From this lawyer's perspective, the CableLabs' royalty-free DOCSIS licensing arrangement has been the unsung hero for the last 20+ years, in terms of fostering implementation and rapid technological innovation, reducing risk, advancing adoption, and expanding deployment worldwide. And, as DOCSIS continues to be the workhorse for all things broadband, it is legally positioned to succeed.
That's it! Feel free to contact me for more information, and thanks for reading!
UpRamp's Innovation Economy: The Teltoo™ Story
In this next part of our CableLabs Innovation Ecosystem Series—which we began with"Transforming Ideas into Solutions"— we continue our discussion on CableLabs' subsidiary UpRamp® and the startup ecosystem. You can read more about UpRamp in my blog "How UpRamp is on a Mission to Fix the Innovation Economy for the Connectivity Industry."
Every organization needs a raison d'etre. UpRamp's is to introduce the incredible technology emerging from the global startup ecosystem into the connectivity industry - not only supporting entrepreneurship worldwide, but also driving innovation in cable and broadband and enabling customers to stay better connected.  
As many of the startups that go through our programs learn, creating a product that really tackles an issue in the connectivity industry takes time. The industry is unique and its specific needs demand that startups spend significant time figuring out the value of their product to the market and customizing their offering accordingly.
These needs are why we've created a complete ecosystem of programs designed to help entrepreneurs engage with the connectivity industry:
Whether they are at the seed stage,
Growing an established startup,
Or are a founder that has exited.
Our programs allow startups to validate their learnings and build their products to address specific, key issues in the connectivity space. By beginning the iterative process from the seed stage, we're allowing startups to embed themselves into this stable industry - one that is deeply entrenched in the lives of consumers and businesses around the globe.
Now, nearly three years in, we've been tracking the paths of the startups that have gone through our programs, and it's inspiring to see the impact that the connections we create have on global entrepreneurship and on innovation within our industry.
One of Those Startups is Teltoo™, and This is Their Story
Founded in 2015 in Madrid, Spain, Teltoo was originally conceived when CPO and co-founder Sergio Diaz Miguel Coca was trying (and failing) to send a video of his niece to his sister from his smartphone. He built a compression algorithm to combat the issue and realized it was something he could monetize. But over time, the software evolved completely.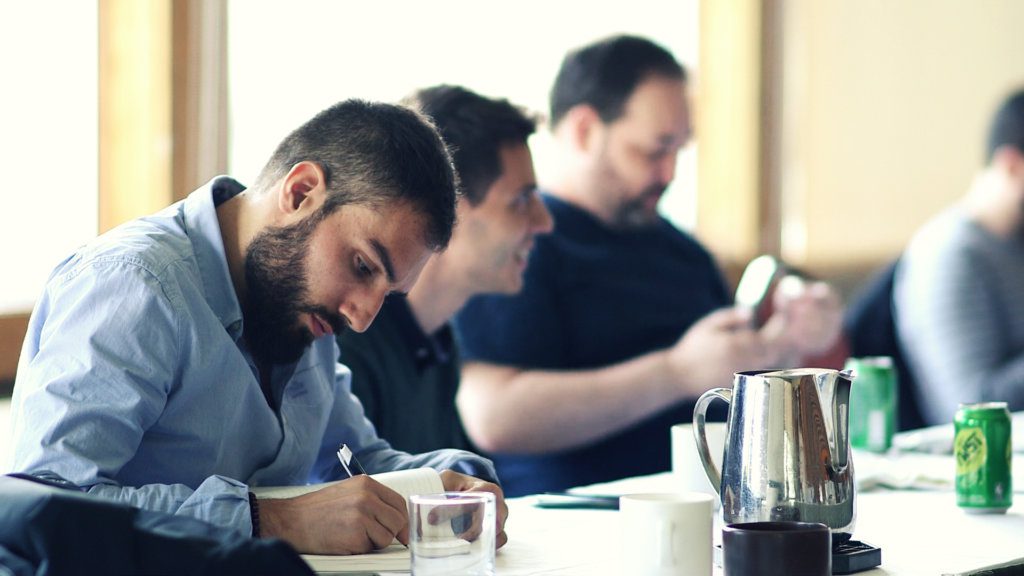 Today, Teltoo's backend solution enables Multiple System Operators (MSOs) and content providers to utilize upstream speeds alongside download speeds during live broadcasts, allowing for bandwidth optimization and improving the customer experience by enabling live streaming without buffering.
In 2016, after the startup's software evolved, Teltoo was accepted into the first cohort of the Virgin Media Accelerator in London, powered by Techstars and backed by Liberty Global, where they were mentored by me. After graduating from that program, they were invited to pitch at the UpRamp Innovation Showcase at Cable Congress in Brussels in the spring of 2017, before being invited to join the second cohort of the UpRamp Fiterator later that same year.
Teltoo and the Cable and Broadband Industry
After graduating from Fiterator last November, Teltoo has secured funding directly from Liberty Global and has moved headquarters to Colorado to be in the physical proximity of some of CableLabs' largest members.
UpRamp has been, and remains, closely engaged with Teltoo - as investors, advisors, and connectors in the industry - so we've been able to see how they've evolved in the past two years. Most notably, while in the Fiterator, Teltoo pivoted their product entirely in order to best suit the needs of cable and broadband. This decision was made based on the knowledge that they gained from time spent with CableLabs members and executives. Their move to the Denver area similarly shows a strong commitment to the industry. The tractions they've gained since they began their UpRamp journey is a testament to the synergies that the connectivity industry and the startup ecosystem can find together.
The startups that are accepted into UpRamp's programs are hand-selected for their ability to fundamentally change connectivity. Their technologies, laid on top of the infrastructure developed and managed by CableLabs members, will enable consumers and businesses to connect to each other faster, more reliable, and more seamlessly.
Teltoo's Story is Not Unique
In UpRamp's three years, we've helped many startups find their feet in the connectivity industry - whether through product ideation with Boomtown, enabling initial contact with the industry through Innovation Showcase, or finding product-market fit with the Fiterator.
In the future, we look forward to seeing more startups move through the UpRamp programs sequentially, as did Teltoo and 2017 Fiterator alum Xogo. As they do, UpRamp will continue to be the bridge between cutting-edge innovations and our members, building the innovation economy that will enable the connectivity industry to continue to delight its customers.
To learn more about how UpRamp helps build a strong relationship between CableLabs members and the global startup ecosystem, visit their site. 
How UpRamp is on a Mission to Fix the Innovation Economy for the Connectivity Industry
In this next part of our CableLabs Innovation Ecosystem Series—which we began with "Transforming Ideas into Solutions"—let's talk about CableLabs' subsidiary UpRamp and how they foster innovation.
In 2016, CableLabs took the steps to connect two of the most powerful networks in the world: the global entrepreneurial community and the powerful connectivity network, run by our 61 global cable operator members. We formed UpRamp because we realized that the relationship between the cable and broadband industry and the startup ecosystem could thrive. Here's the story of why we formed UpRamp, how we bridge the gap between the startup ecosystem and the connectivity industry to support innovation and entrepreneurship globally.
The Why: The Problem with the Startup Ecosystem and the Connectivity Industry
In the ideal world, there's a triangular relationship between startups, industry, and venture capital (VC), which looks something like this:
An enterprise has an unfulfilled need
A startup is born to solve that need
As the startup gets some traction, they are funded by VC
Startups use that VC $ to accelerate their product into the market
Enterprises buy the product
Enterprises offer insight/guidance to venture teams on their needs/wants
In this functioning innovation economy, the cycle continues, creating a tight, efficient relationship that simultaneously drives innovation and supports global entrepreneurship.
That's in the ideal world. But we all know it doesn't always work that way, and in this triangular relationship, when one piece is broken, the whole cycle falls apart. Historically this triangle has been broken between startups and the cable and broadband industry. This is because of three fundamental problems:
New technology requires extensive, time-consuming testing and modification before it can be deployed - and before any deals can be struck.
Startups need to move quickly. Many operate with just enough money in the bank to last a year, and even with a moderate burn rate, cash is always tight. They rely on their sales pipeline being able to move at a similar pace in order to get the customer traction they need to grow.
The connectivity industry, until now, hasn't been able to scout for, vet, or engage startups in a useful and efficient way.
This combination is fatal. The connectivity industry has had a sales cycle that can be north of 18 months - and many startups don't have the cash to make it that long without generating additional revenue. And when the sales cycles are known to be longer than the runway that a single round of funding can provide, very few venture investors will take that deal.
It's clear why the relationship hasn't thrived. But it's also clear that the startup and connectivity communities need each other. Startups can iterate fast and can really drive the cutting-edge innovation that the industry needs. The connectivity industry has a huge market cap, and that cash can be a driving force behind global entrepreneurship. This is where the UpRamp team comes in. Instead of fighting against the traits that kept these two communities from working together, we have leaned into those problems and addressed them to make them work together.
The How: UpRamp is on a Mission to Fix this Relationship
UpRamp has built an ecosystem designed to connect entrepreneurs with the connectivity industry through a variety of programs for every stage of the entrepreneurial life cycle. These include:
Our core team is made up of entrepreneur veterans who work at the CableLabs offices, putting us exactly at the crux of these two worlds. We have an ear on the ground within the connectivity industry - so we know what problems need to be solved, and we also know what's happening in the startup ecosystem that could solve those problems.
Most importantly, UpRamp serves as a facilitator between the two communities. Before, sales cycles took (what felt like) an eternity because MSOs had to vet startups themselves, conducting their own due diligence and seeing if the technology could fit into their systems. Using resources from the CableLabs community, UpRamp has designed a rigorous screening process so that the startups that we introduce to the industry are vetted and ready to provide what the industry needs.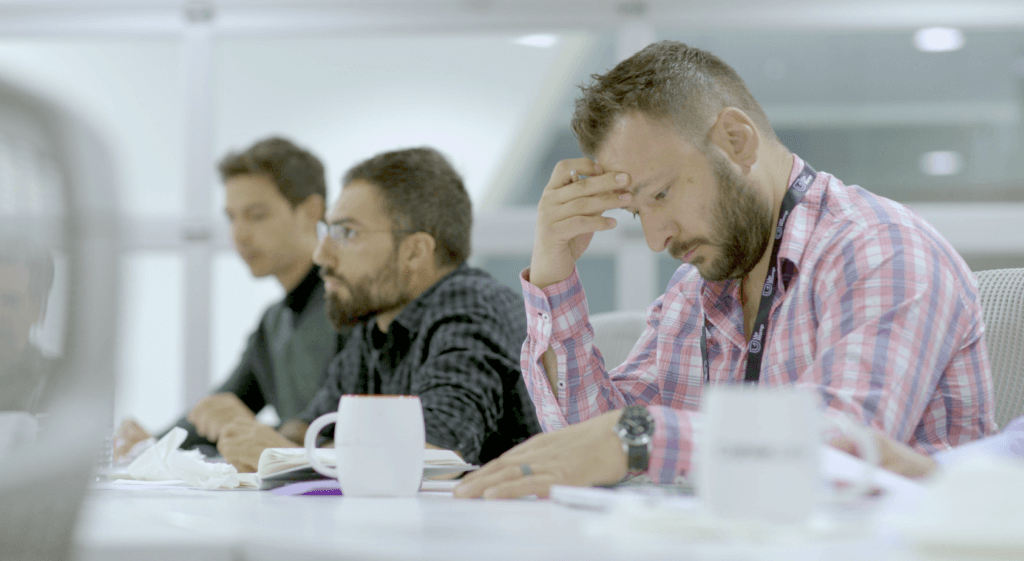 Through this process, we decrease the time that startups spend in the sales cycle and increase the efficiency of corporate innovation and problem solving for the industry. As a result, MSOs and startups can get an agreement on paper in as little as four months - so the innovation cycle moves faster for MSOs, and startups can build a sustainable sales cycle.
The CableLabs Ecosystem and UpRamp
Our goal at UpRamp is to promote a functional innovation economy within the cable and broadband industry, while also supporting global entrepreneurship. By building the relationship between our members and the global startup ecosystem, UpRamp is helping the innovation cycle come to life - bringing VC dollars back into startups and giving our industry influence over how that cash is spent.
We all know the power of the connectivity industry. Right now, venture capital and private equity funds hold $1Tr in uninvested cash - money that could be used to drive cutting-edge innovation among startups that are solving the connectivity industry's most pressing problems. Until now, the only thing missing has been the connection between radical entrepreneurs and the most powerful network on earth. That's why UpRamp shows up.