Behind the Tech: Connected Healthcare and The Near Future. A Better Place
Our short film The Near Future: A Better Place explores how emerging technologies in healthcare will transform our daily lives and allow us to age gracefully in place. We envision a future where embedded IoT devices are able to monitor us anywhere, keeping us safe and healthy longer. These technologies, once thought of as science fiction, rely on the high speed, secure, reliable wireless connectivity and networking protocols enabled by the cable industry. Below, take an inside look at the tech featured in our film that will change the way we connect and interact with the world around us.
Smart Medicine
Battery free ingestible pills containing microchips optimise drug levels and transmit a signal to doctors where effects can be monitored and displayed.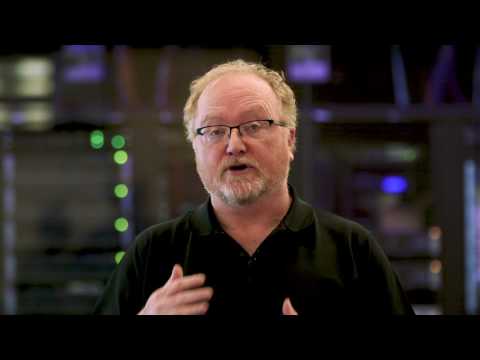 Brain Scans
Neurodegenerative diseases like Alzheimer's and strokes are easily detected through high-resolution MRI's able to probe the microstructure of the brain.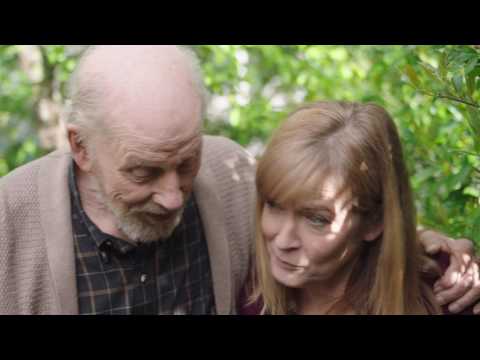 Sensory Body Reading
Wireless, water resistant sensors are able to monitor vital signs and bio activity on a continuing basis. Health issues are detected early on by monitoring daily trends.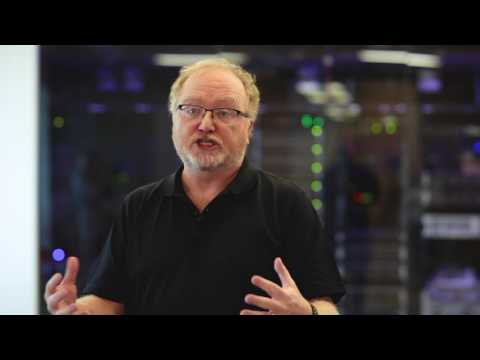 Remote Diagnostics
Say goodbye to those monthly doctor's visits and weekly blood tests! Mobile monitoring allows doctors to monitor patients in real time via a secure connection, enjoying a complete healthcare appointment from the comfort of your own home.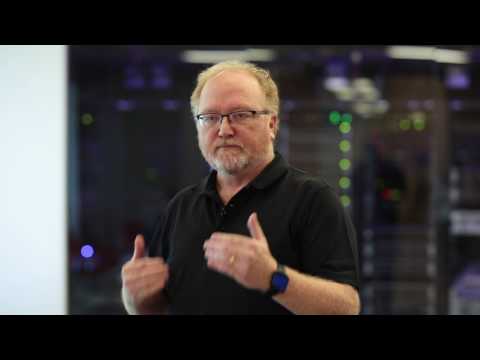 Networked Health Care and Smart Cities
Sensors in the home and city infrastructure monitor weather, temperature, pollution and pollen allowing seniors to make the best decision for their daily activities.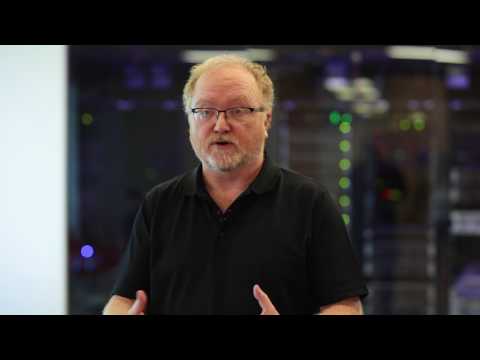 AI Agents
Cookie, the AI agent in the film, is able to take the place of an in-home nurse or doctors visit by providing an in-home companion capable of social interaction and health monitoring that is fully knowledgeable of treatments and drug regimes.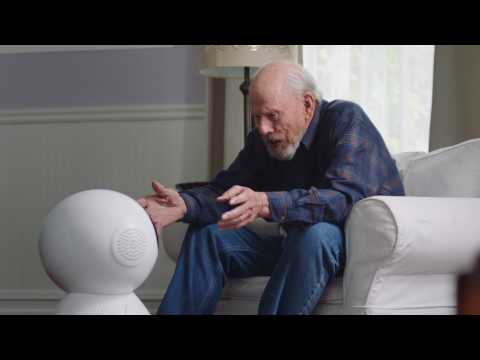 Nano Surgery
Nanobots powered by electromagnetic impulses are injected directly into the bloodstream and able to treat diseases more efficiently and accurately, making certain diseases a thing of the past.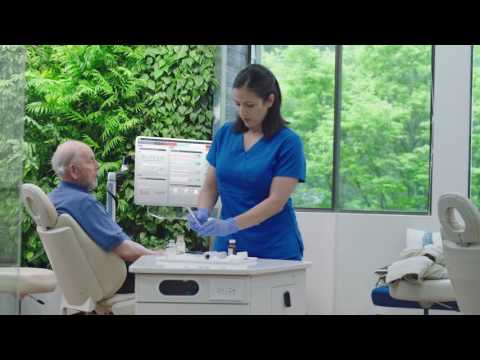 You can find more information about connected healthcare and The Near Future. A Better Place here. Subscribe to our blog to find out how CableLabs is enabling the tech of the future.
Medical Grade Connectivity: How IoT Drives Digital Transformation in Healthcare
The connected world that is enabling the digital transformation of our lives and society is pervasive. So often, people view the radical transitions as dehumanizing – that technology moving us further from each other, making our relationships more distant and our interactions impersonal. However, this really doesn't hold up to close scrutiny when we consider the context of our whole lives. We've never been so connected to people and information – and we are becoming more engaged every day. We are able to stay in touch with family and friends more easily; share experiences even though distant; share intimate ideas over phones even when sitting next to each other. Like so many important areas of our lives, the realization of the connected world is also transforming healthcare. CableLabs hosted an Inform[ED] symposium to investigate how connected healthcare is evolving and what technical challenges it must overcome. Attended by a fantastic mix of technical professionals, visionaries, and subject matter experts, the overwhelming consensus was that emerging technologies and pervasive networking will reinvent healthcare. The result will be an even more humane and caring system, accessible to more and more people at even lower cost.
The connected healthcare event was opened by Simon Kos, Chief Medical Officer of Microsoft. He set the tone for the day, demonstrating how technology is fundamentally changing society as it becomes more accessible, affordable and capable. His view was on our total health – not just during episodic care with clinicians, but our overall quality of life as we cope with the challenges of living. To organize his storytelling, he used the Quadruple Aim framework and presented examples to examine technology innovation along the dimensions of engaging patients, empowering care teams, optimizing clinical and operational effectiveness and transforming the care continuum. His examples resonated with the views and ideas of other presenters and panelists throughout the day.
Transforming Healthcare Through Interoperability and Data Liquidity
Security concerns are very real, as discussed by a panel of Corporate Information Security Officers (CISOs) moderated by Ram Ramadoss of Catholic Health Initiatives. Panelists included Cyrus Malbari of Abbott, Kathy Hughes of Northwell Health, and Timothy Torres of Sutter Health.  The rash of ransomware incidents against thousands of hospitals globally demonstrates the severity of the threat environment. Yet, as Mr. Ramadoss discussed with his panel, they can't control threats. Rather they work to control weaknesses. Some weaknesses are obvious and yet have been very hard to fully mitigate – phishing, being too open with system administrator privileges, exposing sensitive systems to risks by using them for personal activities such as email. Others are not so obvious. Kathy Hughes pointed out that the focus on care tends to decentralize IT – with the result that a large percentage of devices connected to the care network may not even be known to security teams. Timothy Torres said one way his organization found that works to deal with this challenge was to incentivize purchasing devices through correct channels. The panelists all felt that device security certification could be a major improvement in ensuring securable devices were used to provide care. And they cited potential savings in cyber security insurance as a result.
A discussion point that was visited throughout the day was data liquidity. The concept of data liquidity is not synonymous with interoperability, though related. Rather, data liquidity is about ensuring actionable access to health information by whomever needs it. This is a differentiating challenge in healthcare. As Kerry McDermott and Jeff Smith highlighted in the legal and regulatory panel, medical devices are regulated by a plethora of federal agencies. No other industry has the same mix of privacy and security requirements while at the same the ability to produce such rich and valuable data that, applied to the right algorithms and made available to the right person at the right time can save lives while lowering costs.
Fireside Chat with Ed Cantwell
Ed Cantwell and Ed Miller, both from the Center for Medical Interoperability, observed that interoperability and security in connected devices are interdependent. Security functions between devices must be interoperable, and insecure connectivity doesn't provide practical interoperability. Ed Cantwell went further, describing secure interoperability need to be approached as a utility – a fundamental capability that must exist to support evolving practices in health care. This idea was similar to ideas shared during the IoT Security Inform[ED], where Brian Scriber of CableLabs asserted that code and practices to secure IoT devices and systems should be developed collaboratively and then shared freely.
Ed Cantwell also shared that he thinks blockchain technologies have a role to play here. Blockchains are designed to address trust in a way directly applicable to healthcare, providing a basis for security, privacy, control, transparency, and compliance.
Innovation in Connected Healthcare
The final speakers painted a bright future, discussing in depth how digital transformation will refocus healthcare on the patient, humanizing care. Summer Knight of Firecracker was particularly eloquent, sharing her passion and drive to show how the cable industry can be pivotal in providing medical grade connectivity. She feels that the evolving connectivity will engage and empower individuals and their family as part of the healthcare team as we hardwire humanity at every point of care. Medical grade connectivity can provide the platform for customer engagement and activation, putting the patient in the center of all decisions. The opportunity for contribution from cable is significant. Remote monitoring can reduce costs by as much as $8400/year per patient. Coupled with other critical functions, the near term opportunity for cable operators is over $200 billion annually, supporting a total addressable market of over 170 million people.
This was a very informative event. It brought stakeholders together to chart how we can achieve a bright future in providing secure, connected health. Working together, the cable industry and health care industry can lower the per capital cost of care and we can improve the wellness of populations by making access easier. Medical grade connectivity will improve the patent experience and change how we assess success in providing care as we transition the business focus from fee-for-service to a focus on positive results. We can empower care teams in new ways, ensuring quicker care that allows us to treat patients better and increase the likelihood of excellent outcomes.
Cable Connects with Healthcare
The connection between cable and healthcare may not be immediately obvious to the casual observer.  However, upon further reflection, this connection becomes more evident.  Cable companies have been expanding their commercial services to focus on the healthcare vertical.[1]  Cable operators are able to deliver a cost-effective bundle of broadband, telephone, and television services that meet the connectivity and business needs of hospitals and clinics.[2] Connected healthcare is very important for areas of the country that lack medical resources.  For example, GCI, the largest Internet provider in Alaska, is taking a lead in connected healthcare by providing remote Alaskan villages with telemedicine through their ConnectedMD program.
Connecting hospitals and clinics is only the beginning. Remote patient monitoring is becoming an increasingly important aspect in addressing the growing costs of healthcare.  The results of a year-long remote patient monitoring pilot from Geneia showed a savings of over $8,000 per monitored patient annually.[3] This kind of remote patient monitoring relies on a robust broadband connection to the home.
Today, in addition to connecting hospitals and clinics, the cable network infrastructure reaches 93% of U.S. homes.[4]  This enables cable services to contribute in an increasingly important role toward healthcare.
The demand for healthcare services continues to grow thanks to the reality of an increasing demographic of individuals over the age of sixty-five: currently that group makes up 15% of our population, but by 2040 it will be nearly 22%.[5]  Coupled with the rising cost of providing healthcare services in hospitals, connected healthcare makes more sense and "cents" than ever.  It is well known that treating chronic conditions comprises the highest percentage (as much as 80%) of U.S. healthcare expenditures.  Using remote patient monitoring to stay on top of chronic conditions and anticipating potential crises avoids unnecessary ER visits and improves patient outcomes.
Connectivity transcends industries and the issues faced by healthcare are massive, therefore the time for collaboration has arrived.  One example of this kind of collaboration with the healthcare industry is our work with the Center for Medical Interoperability (CMI).  The West Health Institute study, The Value Of Medical Device Interoperability, estimated that more than $30 billion in annual health care savings could be realized by solving medical device interoperability.[6]  CMI was formed to address this problem and is modeled after the CableLabs centralized research and development laboratory.  CableLabs brings its expertise in device interoperability, device security, and certification to the healthcare industry through its participation in CMI's specification development efforts.
Another example of industry-wide collaboration is our participation in the Open Connectivity Foundation (OCF) which is spearheading network security and interoperability standards for IoT devices.  CableLabs not only has a board position at OCF, we chair the OCF Security Working group. Through OCF, we are working to drive increased IoT security to address the associated risks to both the network as well as the privacy of subscribers.
The organization that I represent, CableLabs, recognizes the increased role that the cable industry will contribute to the healthcare industry of the future.  We are producing two back-to-back Inform[ED] Conferences to bring together cable industry technologists with health information management professionals.  April 12 will focus on IoT Security and April 13 will cover Connected Healthcare.  Please join us in New York City and we look forward to having you join us in this important conversation.
Thursday, April 13, 2017
8:00am to 6:00pm
InterContinental Times Square New York
300 W 44th St.
New York, NY 10036
Footnotes
[1] Comcast - https://business.comcast.com/enterprise/industry-solutions/healthcare
Cox - https://www.cox.com/business/industry-expertise/healthcare.html
Charter - https://enterprise.spectrum.com/solutions/healthcare.html
[2] https://www.ncta.com/platform/broadband-internet/gci-makes-telehealth-as-easy-as-regular-healthcare-in-rural-alaska
[3] https://www.geneia.com/news-events/press-releases/2016/june/geneia-study-finds-remote-patient-monitoring-could-save-more-than-8000-dollars-per-patient-annually
[4] NCTA -  https://www.ncta.com/industry-data; Source:  NCTA Analysis of SNL Kagan and Census Bureau Estimates
[5] https://aoa.acl.gov/Aging_Statistics/Index.aspx
[6] http://www.westhealth.org/resources/value-of-io-analysis/
By Ralph Brown, Chief Technology Officer, CableLabs.
Insights from the 50th Consumer Electronics Show #CES2017
This year's CES was another record breaking event and was well attended by cable industry representatives. The event staff reports over 177,000 people attended to view nearly 2.5 million square feet of exhibit space. Over the next several weeks, analysts and pundits will contemplate the trends and shifts that are ongoing in the industry. In the meantime, here are some thoughts on a few key areas.
Everything is being connected in dozens of ways. Connected everything is going to drive huge bandwidth consumption while also presenting interesting challenges. Wireless connectivity options abound, from traditional WiFi and Bluetooth to a plethora of ecosystem scale consortia options such as ZigBee, ZWave, Thread, and ULE Alliance. Cellular based connectivity is expanding with companies using lightweight modems to easily connect new products such as health device hubs and pet monitors to cloud services. With so many options, however, providing a consistent and securable home and business environment will remain challenging — no one hub will seamlessly connect all the devices and services that are out there, and no one security appliance will keep consumer networks safe.
There is a huge focus on health and wellness, with several hundred companies exhibiting in the Health & Wellness and Fitness & Technology Marketplaces. These focus areas were well exhibited by the large manufacturers such as Samsung, Sony, Intel, and Qualcomm as well. In discussions with product managers, however, it's clear that we might not have learned too many lessons about the need to secure medical and fitness devices and services. Many vendors continue to integrate minimal security, relying on unsecured Bluetooth connectivity to a hub that often does not leverage any form of strong identity for authentication. Fortunately, the Open Connectivity Foundation will continue to provide a path for addressing this shortfall, and membership in the Foundation significantly increased this week. Moreover, several vendors are leveraging IoTivity which will provide clean paths to secure implementations for connected environments.
Smart, highly connected homes were also a major theme, again with hundreds of vendors showing completely integrated solutions, hubs, and thousands of end devices. Connected lightbulbs remained a continuous and omnipresent idea, as were security systems. However, it's clear there is not any winning market strategy here yet. With dozens of vendors offering complete solutions and even more offering different controllers, it seems the market is fragmented! On the other hand, Brian Markwalter of CTA advises they expect to see 63% CAGR for the smart home market in 2017. It seems this is a great opportunity for service providers to pave the way to some convergence and integration simplification for home owners.
It's hard to go to CES and not leave very optimistic about the future. There is so much good stuff coming that is going to impact all of us. From better screens to more agile and secure health care devices to safer cars to anything else you can imagine. And, there are so many ways to add value to mundane items just by connecting them to a network. Given Metcalfe's law ("the value of a telecommunications network is proportional to the square of the number of connected users of the system"), the value of the cable network appears to be headed for much higher with the growth of so many connected devices. And, it's clear that we're going to need all the bandwidth to the home that DOCSIS can bring! Our challenge is ensuring easy and flexible use through good strategies and standards for interoperability and security.
As a member of the
Open Connectivity Foundation
, CableLabs is guiding the interests of the cable industry with major manufacturers whose devices will connect to the cable network. Additionally,
Kyrio
 provides OCF certification testing services, making it possible for companies to securely connect IoT ecosystems in an interoperable manner.
Co-Innovation: Cablelabs' Newest Acceleration Program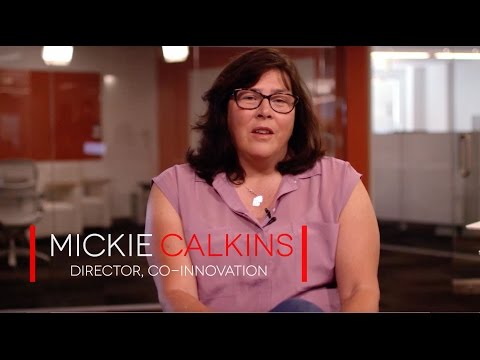 CableLabs has a strong reputation for delivering technology breakthroughs to the cable industry. It also has expertise in facilitating ideas among industry stakeholders.
By leveraging its strengths, CableLabs is increasing its focus on innovation. As a part of our transformation, we are adopting leaner, more accelerated approaches around our mid-size and strategic innovation projects. We have established a new program --- The Co-Innovation Program – that is targeted at helping CableLabs make strides in interesting adjacent and strategic technologies by intentionally seeking "co-innovation relationships" with companies who are not necessarily part of the cable industry right now.
Keep in mind, when people say the word "co-innovation" there is a tendency in innovation circles to translate this to solely mean "co-development." At CableLabs, however, our Co-Innovation program includes co-development — and so much more.
Understanding that the work of entering into new territory is sometimes a messy business, CableLabs recognizes that one path to success might be partnering with people outside of your traditional industry who may share an interest in the same innovation space. Intentionally seeking partnerships where BOTH of you can enter into a mutually interesting arena where neither of you might have the skills or financial prowess to enter on your own can often accelerate your ability to enter a space more easily. Since new spaces are often fuzzy, it takes a certain amount of an adventuresome spirit as well as at least some funding and some willing and talented explorers to scout the territory and make headway on some of the more worthy expeditions. As with all exploration, complimentary thinking and skills often save the day in the face of new discoveries and challenges. For example, can you imagine Lewis without Clark?
It is with this spirit that CableLabs founded its Co-Innovation Program. We are proactively looking for partner companies to help us explore interest areas just outside of our traditional innovation project topics and timelines. Specific areas we are interested in are slightly adjacent to our core focus' of wired technologies, wireless technologies and the transformation of user experience for entertainment and media. Some examples of areas we are interested in exploring are technologies that:
Promote Longer, Better Lives (i.e., Healthcare, Aging in place)
Enable More Perceptive Systems (e.g., Cognitive Computing Platforms, Social Robotics)
Leverage a Sensor Driven World (e.g., Evolving sensors and actuators)
Augmented Communication (e.g., Telemedicine, Education and Work from Home 2.0)
Create technological catalysts and next generation building blocks (e.g., Nano technologies, blockchain, security (from device to personal authentication), and energy use and harvesting.
We look at potential co-innovation partners through a six-faceted lens:
Vision: We must see a broad overlap in vision around a set of unchartered waters – ideally a vision that naturally or nearly aligns. For example, it is unlikely that we would enter into a co-innovation where the playing field was already crowded, overly defined or already in the main wheelhouse of our industry.
Executive Commitment: We seek situations where the C-level is willing to engage, not just at a contractual level but at an emotional sponsorship level. Since there are traditionally fits and starts in any sort of new exploration, understanding this type of cadence takes a certain level of C-suite mettle combined with the motivation and ability of the C-level to communicate with our C-level. We look for an executive mindset that is capable of discussing and sharing direction-setting objectives with our executive staff.
Timeframe for Results: Because this is innovation on the edge, we typically expect to see real results from the efforts in 3-8 years, which fits within CableLabs Strategy & Innovation & R&D timeframes. We are specifically not looking for problems that will see results in 20 years or more --- this is an area where our University Partnerships typically come into play. Nor are we looking to solve problems that can be addressed in 1-2 years.
Cultural Fit: Early on, we try to get a sense of cultural fit with the companies with whom we engage. Just because you have a great idea, doesn't mean that your teams will get along or that your processes will magically mesh. For a co-innovation to be successful, the actual engineers on the program must be able to communicate effectively and at the same level.
Balanced Intention: We look for engagements where there is a line of sight towards causing a seismic shift for industries they serve by engaging in a program of significant yet mutual (& equal) risks. If CableLabs or the cable industry has too much to risk or there is not a clear understanding of acceptable, equally satisfactory ways to share in the outcome of the work, then the effort is probably one that would benefit more from a standard innovation agreement where there are well understood deliverables and time expectations.
Dependency: Lastly, we look for a clear and strong dependency on one another. Essentially, we intentionally seek situations where one company cannot achieve the vision without the specific help and unique skills of the other. Over the long term, we have found that this dependency helps to keep the commitment in focus and the motivation of our teams high.
How are these projects run? To be honest, these programs are run a bit like moonshots and tend to be goal focused around a problem set and less constrained by product commitments and shipping schedules. It is not unusual for teams to decide to co-locate temporarily to work out tough problems nor is it unusual for the discoveries along the way to lead to unexpected benefits for all parties involved. Really, the emphasis and metrics around these relationships is not so much point specific ROI by a given timeframe as it is focused on the process of inventing something new. Typically, the set-up for these engagements is often top down and tends to spawn multiple projects or programs.
Due to the explorative nature of these programs and the significant mutual exposure of IP and staff, CableLabs typically tries to start only one or two engagements per year. If you believe that your company might be interested in discussing Co-Innovation on a deeper level, don't hesitate to email me at m.calkins@cablelabs.com.
Healthcare and the Role of Cable
Advances in nanotechnology, internet of things, 3D printing, personalized medicine, genomics, and big data are creating a convergence that will allow lower-cost, more effective, and more convenient medical practices to become the norm over the next few years. These advances will change the medical landscape significantly, and create large opportunities for those who can integrate enabling and underlying technologies.
Environmental and Demographic Challenges
Now is a very interesting time in medical technology. Researchers at McGill University and the UCLA Fielding School of Public Health analyzed the efficacy of health care systems across the world and found the U.S. ranks 22nd out of 27 high income nations when it comes to increasing life expectancy (per dollar spent), meaning the US health care market is especially inefficient. In addition, in the next twenty years, due to an aging population, for the first time the US health care system will have fewer payers than payees – more people will be on Medicare and Medicaid than paying into the system. An aged population requires different (and frequently more expensive) services, which will add additional economic pressure on the system. For this reason, the next few years will see a shift towards demonstrable value in services, as well as shifts in the technological and entrepreneurial landscape, with a goal of providing more services at a lower cost (also called medical efficiency) – and thanks to technological innovation, this should come without compromising healthcare outcomes. Although the landscape may appear dismal, technological opportunities may save American society.
Technological Factors at Work
Several technological factors are at work right now that should help make this a reality:
Nanotechnology is becoming mature, especially as applied to in-the-field testing.   Several technologies are currently being developed and tested, including a portable dengue fever test and HIV test. By 2020, most blood tests that previously required a trip to a regional lab may be available from anywhere, at a very low cost.
The Internet of Things (IoT) and 3D Printing are creating an innovation environment for devices where the cost of prototyping a new device has dropped over 75% in the last 3 years, with a similar drop in cost of end user healthcare devices. 3D printing has also allowed for the creation of customized health care, such as custom prosthetics.
Lower costs due to the above should make possible near-continuous testing of such things as blood pressure, blood glucose and hormone levels, leading to significantly better well-care outcomes for patients with diabetes, high blood pressure, and hormonal issues – the three most common chronic issues in the population.
In addition, low cost remote devices will allow better follow-up and post-procedure compliance on the part of patients. A recent study showed that average compliance after hospital stays is less than 50%, mostly because of inability to remember or follow post-care instructions. Several companies are developing software that is used both in-hospital and once the patient is home (for example, GetWell Networks), and will be integrating these systems with home care products that provide reporting and alerting on everything from outpatient activity levels to pharmaceutical consumption, allowing for far more comprehensive and effective follow-up care and significantly better outcomes.
Electronic Health Records (EHR) are rapidly getting standardized, and devices are beginning to interoperate more effectively with these systems. This allows big data analysis and patient monitoring automation at levels not previously seen.
Genomic testing is becoming available, allowing "personalized medicine" – testing against a user's genetic information to determine whether a treatment is likely to work for an individual (rather than statistically across a broader swatch of the general population).
These technological factors will enable more efficient analysis of patient records. More efficient analysis of patient records allows allows for "continuous analysis" of medical device, pharmaceutical, treatment, and procedural effectiveness across a broad population – a continuous clinical trial for existing and emerging treatments. This would allow innovative entrepreneurial and reimbursement and treatment models on the part of the medical insurance industry – keying reimbursement rates and copayments to the efficacy of treatments in the general population. These potential reimbursement and treatment models can lower one of the key factors that increase the cost of health care adapting the standard of care based on what's new and more effective for only a minority of the population. These technical advances also allow for personalization of medicine potentially providing incentives for pharmaceutical companies to develop test that indicate the efficacy of a medicine for a particular patient. Big data models can also help in fraud detection, approval process, and detection of cross-indicators that define populations at high risk of complication, all additional causes of inefficiency in the health care system.
Where Cable Adds Value to the Healthcare Equation
There are a number of opportunities for the Cable industry regarding these developments:
Network Services: Remote testing and monitoring requires a highly secure, private backbone for data transmission, as well as the ability to transmit large quantities of imaging data.
Inter-Clinic Connectivity: As data interoperability standards mature for medical devices, it should allow independent remote "clinics" that can interconnect with any hospital – these could exist in caregiver facilities, offices, or neighborhoods. These clinics should be able to "dial-up" to a larger care facility and interoperate securely for the duration of a care visit, without having to be a part of that facilities' network. Again, these clinics need secure, private, high-bandwidth services.
Data Centers: Big data and machine learning requirements of healthcare will require huge amounts of data and compute, an opportunity for large-scale datacenters. In addition, these services may require the ability to anonymize data for remote application consumption, and this will be a new class of cloud service.
By Ken Fricklas —