Security Infrastructure Enhances Student Privacy, Data Protection, and Can Make Life Easier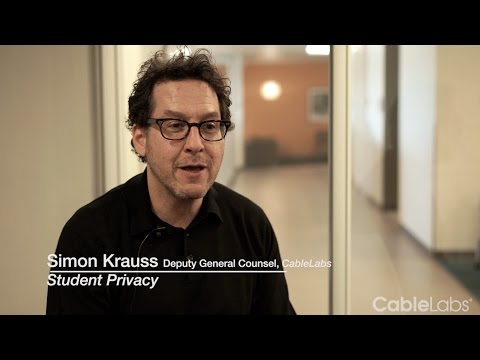 In the days of typewriters and post offices, students knew that their educational data, everything in that mysterious file ominously referred to as "your permanent record," could only be read if someone went into a school's file room or someone made a copy and mailed it to someone else. For a long time, there were no state and federal laws that read directly on student academic privacy. Eventually, both state and federal laws were enacted which provided increased and detailed protections. While these laws protect each student's data, complying with the details of each federal and state privacy law can result in a legal minefield for those that need to access a student's data. As student privacy rules and regulations become more complex, there is an increasing need to leverage a more modern approach to privacy controls and data security.  Such an approach would enable automation of regulatory compliance as well as increased protections for student records.
The Legal Landscape
Student privacy laws began with the federal Family Education Rights and Privacy Act (FERPA) in 1974. Additional state and federal laws have added restrictions and complexity to the safeguarding of student records.  These laws have followed the arc of the internet and now often include provisions that arise out of schools using online services such as a focus on parental notification and consent when student data is released to third parties.  In the U.S., issues such as how data is collected and how it will be used have become hotly debated topics among parent advocates, school administrators, online service providers, and legislatures.
Digital Tools to Manage Academic Privacy Requirements
While the intention of each federal and state student privacy law is good, it is easy to see how all of the laws, taken together, can lead to confusion as to who is to be allowed access to what student data, when is access allowed, and when parental consent is necessary. There is the additional demand that the schools provide sufficient data security.  This regulatory complexity paired with the need for sufficient data security can stretch resources for school officials. In addition, the fragmented nature of regulation may stifle any company or institutional innovation due to uncertainty as to what may be legally permissible.
A possible solution lies in automating compliance with privacy requirements through the adoption of modern cryptography techniques that inherently limit access.  This approach provides more refined access control beyond ensuring that only the educational institution's faculty and staff have access to student records. Additionally, cryptography will make school records much more difficult to hack, thereby protecting the integrity of the records and the privacy of the student (such as: grade tampering at the University of Iowa reported on 1/23/17 and extortion hacking at Michigan State).
For example, with the appropriate digital security in place, a high school senior may electronically authorize a school to permit certain universities to receive the student's academic record. Using security such as a Public Key Infrastructure (PKI), the high school may transmit an encrypted student's academic transcript to the universities that the student has authorized to receive those records and only those universities would have the necessary key to decrypt the record. PKI also authenticates the student and the transcript.  Because the student's electronic record is encoded with the appropriate legal access controls, only the student's academic transcript is sent. Other records, such as household income or medical records, are not transmitted. Similarly, in the event a health care provider needs a student's medical records, the appropriate digital security would ensure that only the student's medical records are sent. More granular security controls also mean that student data can be de-identified and aggregated to enable researchers and third parties working with educators to improve the educational process.
CableLabs and Kyrio's research and experience managing digital security for cable, wireless, and the electrical grid have demonstrated the value in using cryptographic access control. Using cryptography to automate privacy controls through a digital security infrastructure means less legal confusion for administrators, enhanced privacy and data security for students, and room for greater educational innovation.  Additional benefits can occur by adding blockchain technology in addition to cryptography, topics addressed in these previously published blogs.
Blockchains and the Cable Industry
Hello Blockchain . . . Goodbye Lawyers?
By Simon Krauss, Deputy General Counsel, CableLabs
Enabling the Transformation of Education
Education, like every other part of life, is being fundamentally transformed by the ubiquity of connectivity and inexpensive computing and storage. Technology is enabling this transformation, but it is driven by the much broader trend in the economy — the transition of the workforce from a manufacturing economy to a knowledge economy.
On July 19-20, CableLabs hosted an Education Summit that brought together thought leaders from across the education sphere and the cable industry to explore the current challenges facing education as well as those of the future. The education system is beginning to see the transformative potential of technology — whether through "one-to-one" initiatives, integration of virtual reality, or gamification. Through the two-day event, three trends stood out in driving a fundamental transformation of education.
Fundamental Shift Toward Experiential and Problem-based Learning
Not surprising to anyone, the need to memorize facts has been largely replaced by Internet search, but unfortunately, the education system is still catching up.  The skills for the jobs of today and tomorrow require problem solving, critical thinking, creativity, communication, and collaboration, all skills that are most readily developed through experiential and problem-based learning.
Experiential and problem-based learning can take many forms — "curriculum built on inquiry, project-based learning, internships, service-learning, and entrepreneurial innovation bring the relevance of academic content and simultaneously develop" the necessary skills for the workforce of tomorrow.  The current emphasis to more broadly include the development of computer programming skills melds well with a project-based focus, whether developing apps, games, or websites, applying computer science to solve a real world problem is the key.   Project-based learning is not limited to the digital world.  Makerspaces enable students to create and solve physical world problems using the latest in prototyping and machining technology — 3D printers, CNCs, laser cutters, etc. The key is enabling students to meaningfully contribute to addressing real world problems in their communities.
One amazing example of community-relevant, problem-based learning is the Global Earthquake Forecasting System, which teamed NASA researchers with Alaska high school students in Ketchikan, Kodiak and Old Harbor — where earthquakes and tsunamis pose a significant risk. "Using new cutting edge sensing instruments, the students collect and analyze data used to detect early signals that occur prior to an actual earthquake event. Their findings are then reported to NASA project managers."  For their earthquake forecasting work, the Kodiak high school team was awarded first place in 2015 NASA World Wind Europa Challenge, "an annual university-level competition that provides an opportunity for the world's 'best and brightest' to deliver sustainable solutions that serve local, regional, national or international interests." Not only were they the first ever submission from a high-school team, but they won.
Disruption of Institutions and Curriculum Creation
Learning is no longer limited to the classroom and technology is enabling a fundamental shift of the role of the teacher – from that of "lecturer" to that of "coach." This new paradigm takes many forms and is often referred to as personalized learning, blended learning, or flipped classroom and all have a similar theme of turning the traditional education model inside out and putting the student at the center of an individualized experience.
This new paradigm allows variation, innovation, and "student input into (and even control of) the time, pace, path, and place of learning." Only with advances in technology and widespread access to connectivity will this new paradigm be able to be implemented effectively, affordably, and equitably.
Ubiquitous connectivity, devices, and inexpensive computing and storage along with low-cost and easy to use tools are also enabling a decentralized approach to curriculum and content creation.  Teachers are now able to easily create their own curriculum and content — free from the confines of the traditional text book.  The tools for creating and integrating media rich content are readily available.  Moreover, platforms, like "Teachers Pay Teachers" enable a market for teachers to exchange the lesson plans and other content they create with other teachers.
Transformative Experience - Immersive and Interactive Virtual Agents
Artificial intelligence (AI) and virtual agents also promise to transform the education experience, just as they will transform entertainment and work.  AI and virtual agents will create a platform to preserve and provide history in an engaging format, never before possible.  One example is the natural language AI created based on the holocaust survivor Pinchas Gutter.  His story will now live on forever through an interactive hologram that can respond to questions about the holocaust and ensure this part of history is never lost.
The promise of AI goes well beyond just preserving history.  It will facilitate an individualized and customized interactive experience that has the potential of providing just the right engagement at just the right time to ensure students can successfully achieve the desired education outcome – true personalized learning.  AI will not only be able to react to the words we use, but will also be able to read and react to our emotions to facilitate a more comfortable and conducive environment for learning.  Using facial and other non-verbal data, the virtual agent will be able to detect fear, frustration, and confusion, among other emotions, to better guide the student's experience.
All of these trends will drive the network and service requirements necessary to serve the education market of tomorrow – a more decentralized, collaborative, and interactive environment.  CableLabs and the cable industry continue to work to develop the technologies required to support a transforming education system — whether that is through increasing network capacity, improving performance, or enhancing network security, to name just a few of our efforts.
Co-Innovation: Cablelabs' Newest Acceleration Program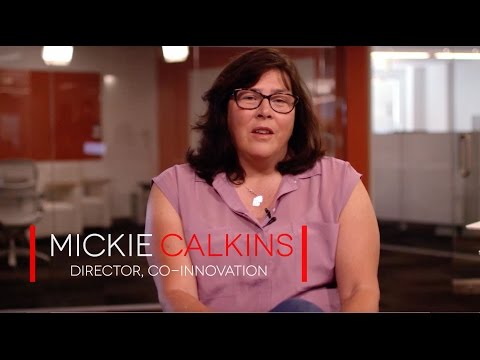 CableLabs has a strong reputation for delivering technology breakthroughs to the cable industry. It also has expertise in facilitating ideas among industry stakeholders.
By leveraging its strengths, CableLabs is increasing its focus on innovation. As a part of our transformation, we are adopting leaner, more accelerated approaches around our mid-size and strategic innovation projects. We have established a new program --- The Co-Innovation Program – that is targeted at helping CableLabs make strides in interesting adjacent and strategic technologies by intentionally seeking "co-innovation relationships" with companies who are not necessarily part of the cable industry right now.
Keep in mind, when people say the word "co-innovation" there is a tendency in innovation circles to translate this to solely mean "co-development." At CableLabs, however, our Co-Innovation program includes co-development — and so much more.
Understanding that the work of entering into new territory is sometimes a messy business, CableLabs recognizes that one path to success might be partnering with people outside of your traditional industry who may share an interest in the same innovation space. Intentionally seeking partnerships where BOTH of you can enter into a mutually interesting arena where neither of you might have the skills or financial prowess to enter on your own can often accelerate your ability to enter a space more easily. Since new spaces are often fuzzy, it takes a certain amount of an adventuresome spirit as well as at least some funding and some willing and talented explorers to scout the territory and make headway on some of the more worthy expeditions. As with all exploration, complimentary thinking and skills often save the day in the face of new discoveries and challenges. For example, can you imagine Lewis without Clark?
It is with this spirit that CableLabs founded its Co-Innovation Program. We are proactively looking for partner companies to help us explore interest areas just outside of our traditional innovation project topics and timelines. Specific areas we are interested in are slightly adjacent to our core focus' of wired technologies, wireless technologies and the transformation of user experience for entertainment and media. Some examples of areas we are interested in exploring are technologies that:
Promote Longer, Better Lives (i.e., Healthcare, Aging in place)
Enable More Perceptive Systems (e.g., Cognitive Computing Platforms, Social Robotics)
Leverage a Sensor Driven World (e.g., Evolving sensors and actuators)
Augmented Communication (e.g., Telemedicine, Education and Work from Home 2.0)
Create technological catalysts and next generation building blocks (e.g., Nano technologies, blockchain, security (from device to personal authentication), and energy use and harvesting.
We look at potential co-innovation partners through a six-faceted lens:
Vision: We must see a broad overlap in vision around a set of unchartered waters – ideally a vision that naturally or nearly aligns. For example, it is unlikely that we would enter into a co-innovation where the playing field was already crowded, overly defined or already in the main wheelhouse of our industry.
Executive Commitment: We seek situations where the C-level is willing to engage, not just at a contractual level but at an emotional sponsorship level. Since there are traditionally fits and starts in any sort of new exploration, understanding this type of cadence takes a certain level of C-suite mettle combined with the motivation and ability of the C-level to communicate with our C-level. We look for an executive mindset that is capable of discussing and sharing direction-setting objectives with our executive staff.
Timeframe for Results: Because this is innovation on the edge, we typically expect to see real results from the efforts in 3-8 years, which fits within CableLabs Strategy & Innovation & R&D timeframes. We are specifically not looking for problems that will see results in 20 years or more --- this is an area where our University Partnerships typically come into play. Nor are we looking to solve problems that can be addressed in 1-2 years.
Cultural Fit: Early on, we try to get a sense of cultural fit with the companies with whom we engage. Just because you have a great idea, doesn't mean that your teams will get along or that your processes will magically mesh. For a co-innovation to be successful, the actual engineers on the program must be able to communicate effectively and at the same level.
Balanced Intention: We look for engagements where there is a line of sight towards causing a seismic shift for industries they serve by engaging in a program of significant yet mutual (& equal) risks. If CableLabs or the cable industry has too much to risk or there is not a clear understanding of acceptable, equally satisfactory ways to share in the outcome of the work, then the effort is probably one that would benefit more from a standard innovation agreement where there are well understood deliverables and time expectations.
Dependency: Lastly, we look for a clear and strong dependency on one another. Essentially, we intentionally seek situations where one company cannot achieve the vision without the specific help and unique skills of the other. Over the long term, we have found that this dependency helps to keep the commitment in focus and the motivation of our teams high.
How are these projects run? To be honest, these programs are run a bit like moonshots and tend to be goal focused around a problem set and less constrained by product commitments and shipping schedules. It is not unusual for teams to decide to co-locate temporarily to work out tough problems nor is it unusual for the discoveries along the way to lead to unexpected benefits for all parties involved. Really, the emphasis and metrics around these relationships is not so much point specific ROI by a given timeframe as it is focused on the process of inventing something new. Typically, the set-up for these engagements is often top down and tends to spawn multiple projects or programs.
Due to the explorative nature of these programs and the significant mutual exposure of IP and staff, CableLabs typically tries to start only one or two engagements per year. If you believe that your company might be interested in discussing Co-Innovation on a deeper level, don't hesitate to email me at m.calkins@cablelabs.com.