Cable's Role in the Future of Connected Healthcare
A version of this article appeared in S&P Global Market Intelligence in August 2017. You can find the original here.
The connection between cable and healthcare may not be immediately obvious to the casual observer. CableLabs has a vision of the potential future of healthcare in five to ten years' time that is based on the massive and ubiquitous broadband connectivity that will be available in this time frame. This vision is captured in our video that you can watch at The Near Future Network. After reflecting on this vision, the connection becomes more evident.
Today, in addition to connecting hospitals and clinics, the cable network infrastructure reaches 93% of U.S. homes. This enables cable services to contribute in an increasingly important role in healthcare. Cable operators are able to deliver a cost-effective bundle of broadband, telephone, and television services that meet the connectivity and business needs of hospitals and clinics. In addition to connecting hospitals and clinics, cable companies are offering gigabit speeds to residential customers, completing the connection to the home. Connected healthcare is very important for areas of the country that lack medical resources. For example, GCI, the largest Internet provider in Alaska, is taking the lead in connected healthcare by providing remote Alaskan villages with telemedicine through their ConnectedMD program.
Connecting hospitals and clinics is only the beginning. Remote patient monitoring is becoming an increasingly important aspect in addressing the growing costs of healthcare. The results of a year-long remote patient monitoring pilot from Geneia showed a savings of over $8,000 per monitored patient annually. This kind of remote patient monitoring relies on a robust broadband connection to the home. In September 2015 Cox Communications acquired Trapollo to offer remote patient monitoring significantly reducing the cost of delivering care to patients with chronic ailments.  Also in September 2015, Kaiser Permanente announced a pilot of My Pregnancy. A TV app on the Xfinity X1 platform; the app provides timely information for expectant mothers to access clinically validated Kaiser Permanente content.
The demand for healthcare services continues to grow thanks to the reality of an increasing demographic of individuals over the age of sixty-five. Currently, that group makes up 15% of our population, but by 2040 it will be nearly 22%.  Coupled with the rising cost of providing healthcare services in hospitals, connected healthcare makes more sense and "cents" than ever. It is well known that treating chronic conditions comprises the highest percentage (as much as 80%) of U.S. healthcare expenditures. Using remote patient monitoring to stay on top of chronic conditions and anticipating potential crises avoids unnecessary ER visits and improves patient outcomes.
Connectivity transcends industries and the issues faced by healthcare are massive, therefore the time for collaboration has arrived. One example of this kind of collaboration with the healthcare industry is cable's work with the Center for Medical Interoperability (CMI). The West Health Institute study, The Value Of Medical Device Interoperability, estimated that more than $30 billion in annual health care savings could be realized by solving medical device interoperability. CMI was formed to address this problem and is modeled after the CableLabs centralized research and development laboratory. Cable brings its expertise in device interoperability, device security, and certification to the healthcare industry through its participation in CMI's specification development efforts.
Another example of industry-wide collaboration is our participation in the Open Connectivity Foundation (OCF) which is spearheading network security and interoperability standards for IoT devices. Through OCF, CableLabs and the cable industry is working to increase IoT security to address the associated risks to both the network as well as the privacy of subscribers. CableLabs not only has a board position at OCF, we chair the OCF Security Working group.
The cable industry will have an increasing role in the future of connected healthcare due to their high-capacity, fiber-rich networks that are able to connect patients and providers. CableLabs recognizes this and on April 12th and 13th we produced two back-to-back Inform[ED] Conferences that brought together cable industry technologists with health information management professionals to continue the conversation. Although healthcare IT will become increasingly complex in the future, cable's solutions are simple, easy to deploy and scalable across the entire healthcare system.
--
Subscribe to our blog to read more about connected healthcare and the innovations we are working on. We hope to inspire the healthcare industry to help us make our vision a reality.
Behind the Tech: Connected Healthcare and The Near Future. A Better Place
Our short film The Near Future: A Better Place explores how emerging technologies in healthcare will transform our daily lives and allow us to age gracefully in place. We envision a future where embedded IoT devices are able to monitor us anywhere, keeping us safe and healthy longer. These technologies, once thought of as science fiction, rely on the high speed, secure, reliable wireless connectivity and networking protocols enabled by the cable industry. Below, take an inside look at the tech featured in our film that will change the way we connect and interact with the world around us.
Smart Medicine
Battery free ingestible pills containing microchips optimise drug levels and transmit a signal to doctors where effects can be monitored and displayed.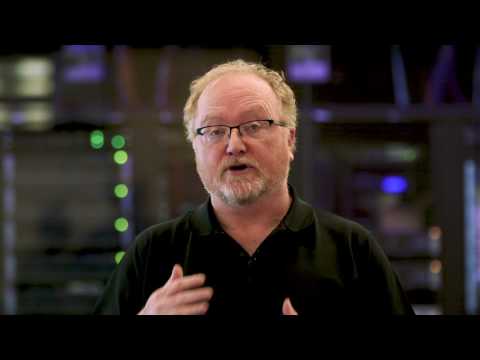 Brain Scans
Neurodegenerative diseases like Alzheimer's and strokes are easily detected through high-resolution MRI's able to probe the microstructure of the brain.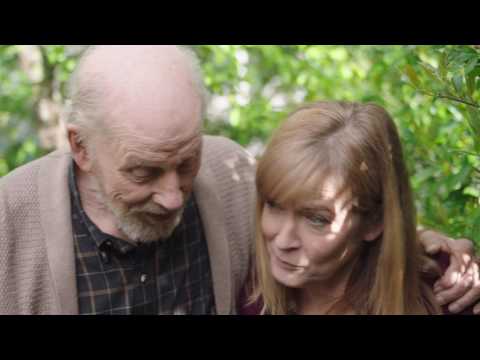 Sensory Body Reading
Wireless, water resistant sensors are able to monitor vital signs and bio activity on a continuing basis. Health issues are detected early on by monitoring daily trends.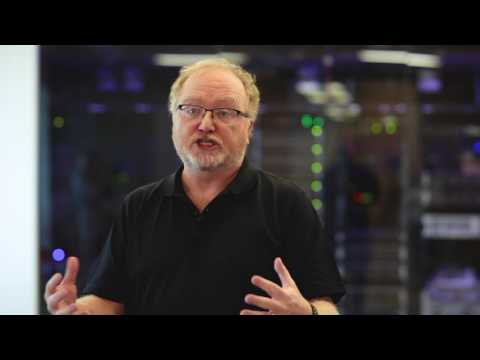 Remote Diagnostics
Say goodbye to those monthly doctor's visits and weekly blood tests! Mobile monitoring allows doctors to monitor patients in real time via a secure connection, enjoying a complete healthcare appointment from the comfort of your own home.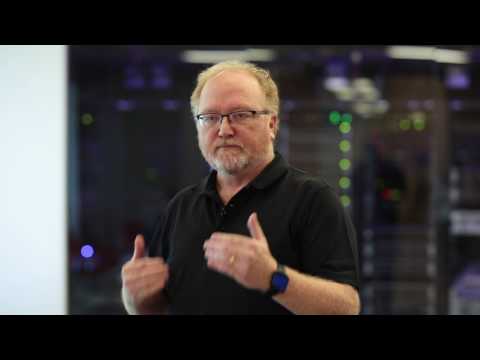 Networked Health Care and Smart Cities
Sensors in the home and city infrastructure monitor weather, temperature, pollution and pollen allowing seniors to make the best decision for their daily activities.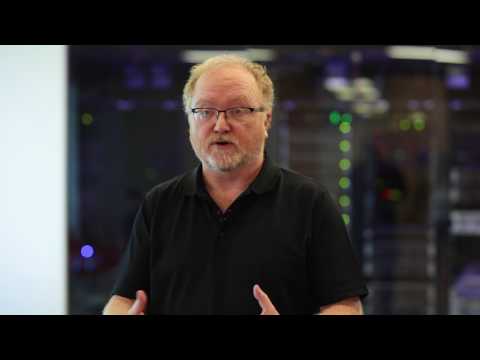 AI Agents
Cookie, the AI agent in the film, is able to take the place of an in-home nurse or doctors visit by providing an in-home companion capable of social interaction and health monitoring that is fully knowledgeable of treatments and drug regimes.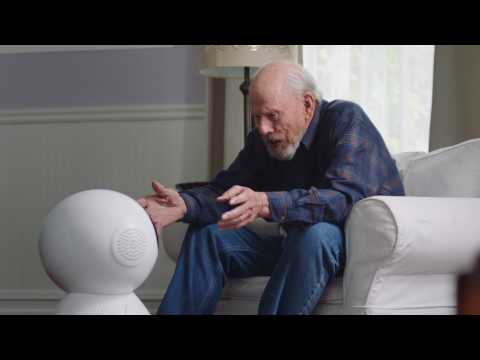 Nano Surgery
Nanobots powered by electromagnetic impulses are injected directly into the bloodstream and able to treat diseases more efficiently and accurately, making certain diseases a thing of the past.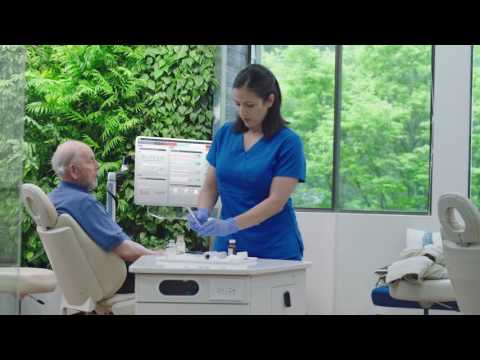 You can find more information about connected healthcare and The Near Future. A Better Place here. Subscribe to our blog to find out how CableLabs is enabling the tech of the future.
10 Fun Facts about The Near Future. A Better Place.
"Innovate with Purpose" – CableLabs President and CEO Phil McKinney
This week at our Summer Conference we released a short a film titled The Near Future. A Better Place. The second in our Near Future series focusing on virtual reality and AI, the film highlights how our broadband networks and increased connectivity in the home play a crucial role in the innovations of the future of healthcare and telemedicine.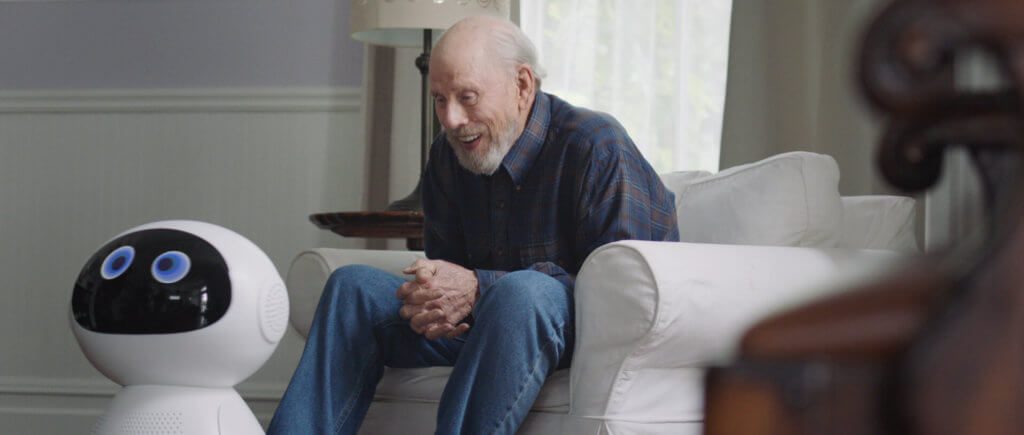 Exclusive from the team that created The Near Future. A Better Place, here are 10 fun facts about our film that will both inspire you and blow your mind:
The star of the film, Rance Howard. He has been acting for over 70 years and has appeared in over 250 films and tv shows.
Rance had never cast a fishing lure before this film.
To create Cookie the robot an art director designed and 3D printed the head and body. A robotics expert programmed the wheels and head motors, two operators remote controlled Cookie's performance on set, two animators designed and created the performance of the eyes, a voice actor read for the voice, and a sound engineer synthesized the voice.
The Ollie bus is a real autonomous car created by Local Motors and is mostly 3D printed. Multiple Olli's were not available, so a special effects technique was used to create the shot with three Olli's.
All photos with Rance are his personal photos with an actress standing in for his wife, except for one where his real wife appears.
A medical technologist expert from the Mayo Clinic was consulted to ensure the nanobots technology was realistic and not too sci-fi.
The hospital was created in the office space of an architecture company in downtown Oakland, CA.
The producer's dog was hired to work with Cookie on set and she gave a stellar performance.
To create the video wall in the living room, a separate wall was built, painted, and designed over an existing wall in the house and removed after shooting.
The Super8 remembering-wife shot was created by bringing in hundreds of flowers that were placed in the existing foliage and then removed after shooting.
Now, grab a coffee and watch out for these in our video below: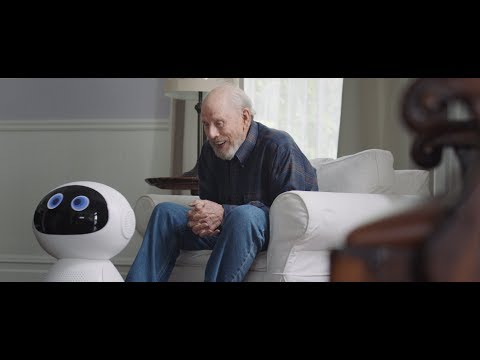 --
You can learn more about the integral role the cable industry is playing in the innovations of the future here.
CableLabs Unveils its Vision of the Future of Healthcare
Independence. It's one of the most important elements of our lives. But with age comes the struggle to maintain our independence and this is one of the greatest fears amongst those who are aging.
One of the greatest fears of 'adult kids' relates to letting their parents continue to live independently. Our parents want to be cared about, but fear being cared for. It's an age-old dilemma.
There are more than 75 million baby boomers in the U.S.

The number of Americans over 80 will double, from 6 million to 12 million, in the next two decades. 

97% of people would prefer to live the rest of their lives at home, rather than move into residential care.

By the age of 80, 3 out of 5 American households consist of a single person.
CableLabs' vision of the near future merges technology with connectivity to enhance the living experience of those who deserve it most- our elderly. The secure delivery of high-speed data, video, voice and next-generation services enable seamless connectivity and the platform for building a better experience. A better place.
Take a peek into our vision of the Near Future...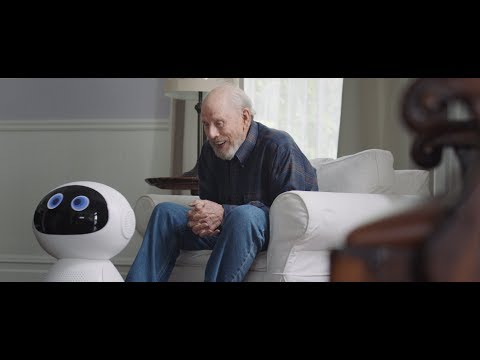 Medical Grade Connectivity: How IoT Drives Digital Transformation in Healthcare
The connected world that is enabling the digital transformation of our lives and society is pervasive. So often, people view the radical transitions as dehumanizing – that technology moving us further from each other, making our relationships more distant and our interactions impersonal. However, this really doesn't hold up to close scrutiny when we consider the context of our whole lives. We've never been so connected to people and information – and we are becoming more engaged every day. We are able to stay in touch with family and friends more easily; share experiences even though distant; share intimate ideas over phones even when sitting next to each other. Like so many important areas of our lives, the realization of the connected world is also transforming healthcare. CableLabs hosted an Inform[ED] symposium to investigate how connected healthcare is evolving and what technical challenges it must overcome. Attended by a fantastic mix of technical professionals, visionaries, and subject matter experts, the overwhelming consensus was that emerging technologies and pervasive networking will reinvent healthcare. The result will be an even more humane and caring system, accessible to more and more people at even lower cost.
The connected healthcare event was opened by Simon Kos, Chief Medical Officer of Microsoft. He set the tone for the day, demonstrating how technology is fundamentally changing society as it becomes more accessible, affordable and capable. His view was on our total health – not just during episodic care with clinicians, but our overall quality of life as we cope with the challenges of living. To organize his storytelling, he used the Quadruple Aim framework and presented examples to examine technology innovation along the dimensions of engaging patients, empowering care teams, optimizing clinical and operational effectiveness and transforming the care continuum. His examples resonated with the views and ideas of other presenters and panelists throughout the day.
Transforming Healthcare Through Interoperability and Data Liquidity
Security concerns are very real, as discussed by a panel of Corporate Information Security Officers (CISOs) moderated by Ram Ramadoss of Catholic Health Initiatives. Panelists included Cyrus Malbari of Abbott, Kathy Hughes of Northwell Health, and Timothy Torres of Sutter Health.  The rash of ransomware incidents against thousands of hospitals globally demonstrates the severity of the threat environment. Yet, as Mr. Ramadoss discussed with his panel, they can't control threats. Rather they work to control weaknesses. Some weaknesses are obvious and yet have been very hard to fully mitigate – phishing, being too open with system administrator privileges, exposing sensitive systems to risks by using them for personal activities such as email. Others are not so obvious. Kathy Hughes pointed out that the focus on care tends to decentralize IT – with the result that a large percentage of devices connected to the care network may not even be known to security teams. Timothy Torres said one way his organization found that works to deal with this challenge was to incentivize purchasing devices through correct channels. The panelists all felt that device security certification could be a major improvement in ensuring securable devices were used to provide care. And they cited potential savings in cyber security insurance as a result.
A discussion point that was visited throughout the day was data liquidity. The concept of data liquidity is not synonymous with interoperability, though related. Rather, data liquidity is about ensuring actionable access to health information by whomever needs it. This is a differentiating challenge in healthcare. As Kerry McDermott and Jeff Smith highlighted in the legal and regulatory panel, medical devices are regulated by a plethora of federal agencies. No other industry has the same mix of privacy and security requirements while at the same the ability to produce such rich and valuable data that, applied to the right algorithms and made available to the right person at the right time can save lives while lowering costs.
Fireside Chat with Ed Cantwell
Ed Cantwell and Ed Miller, both from the Center for Medical Interoperability, observed that interoperability and security in connected devices are interdependent. Security functions between devices must be interoperable, and insecure connectivity doesn't provide practical interoperability. Ed Cantwell went further, describing secure interoperability need to be approached as a utility – a fundamental capability that must exist to support evolving practices in health care. This idea was similar to ideas shared during the IoT Security Inform[ED], where Brian Scriber of CableLabs asserted that code and practices to secure IoT devices and systems should be developed collaboratively and then shared freely.
Ed Cantwell also shared that he thinks blockchain technologies have a role to play here. Blockchains are designed to address trust in a way directly applicable to healthcare, providing a basis for security, privacy, control, transparency, and compliance.
Innovation in Connected Healthcare
The final speakers painted a bright future, discussing in depth how digital transformation will refocus healthcare on the patient, humanizing care. Summer Knight of Firecracker was particularly eloquent, sharing her passion and drive to show how the cable industry can be pivotal in providing medical grade connectivity. She feels that the evolving connectivity will engage and empower individuals and their family as part of the healthcare team as we hardwire humanity at every point of care. Medical grade connectivity can provide the platform for customer engagement and activation, putting the patient in the center of all decisions. The opportunity for contribution from cable is significant. Remote monitoring can reduce costs by as much as $8400/year per patient. Coupled with other critical functions, the near term opportunity for cable operators is over $200 billion annually, supporting a total addressable market of over 170 million people.
This was a very informative event. It brought stakeholders together to chart how we can achieve a bright future in providing secure, connected health. Working together, the cable industry and health care industry can lower the per capital cost of care and we can improve the wellness of populations by making access easier. Medical grade connectivity will improve the patent experience and change how we assess success in providing care as we transition the business focus from fee-for-service to a focus on positive results. We can empower care teams in new ways, ensuring quicker care that allows us to treat patients better and increase the likelihood of excellent outcomes.